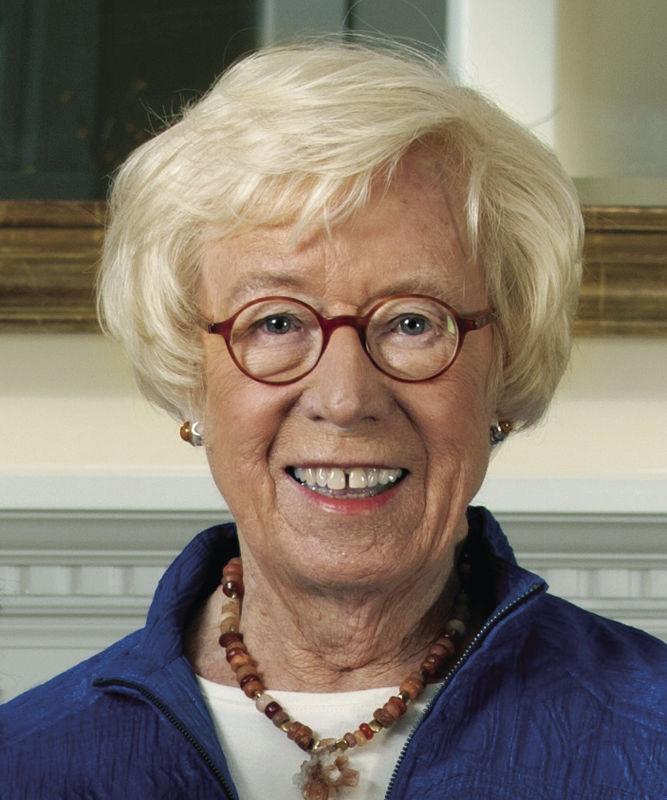 A retired software engineer and a 94-year-old Wayzata author have teamed up to take readers on a journey of surprising twists and turns with "Big Island Remembered: Rollercoasters, Romance & Rage on Lake Minnetonka."
The new murder mystery book is set on the lake at the turn of the 20th century. The story of historical fiction follows 21-year-old Macie Stewart as she leaves Missouri for the Minnesota town of Excelsior and lends a helping hand at the luxurious St. Louis Hotel on the shores of Lake Minnetonka.
Macie is discovering more and more about the residents of the charming lakeside town, most notably a handsome young architect who is designing a grand amusement park to be built on Big Island. Suddenly, the mysterious death of a woman shifts Macie's focus and she begins an investigation to find out what happened to the victim.
"This is my very first try at fiction," said Bette Hammel.
The Wayzata author's previous books have focused on her love of architecture: "From Bauhaus to Bowties," "Legendary Homes of Lake Minnetonka," "Legendary Homes of the Minneapolis Lakes" and "Wild About Architecture." She also contributed substantially to "Great Houses of Summit Avenue and the Hill District."
Hammel's most recent book was her memoir, "A Lifetime of Luck and Pluck," which details how her journalism degree from the University of Minnesota led to a unique career as a radio reporter and broadcaster, ad agency copywriter, TV producer, jingle writer and an architectural journalist and author.
She has also written articles for the American Institute of Architects Minnesota and various architecture magazines.
"This is not another one of my architecture books," the author said. "Although, it certainly features a big architectural development in it. … And it features a real-life historical character out of our lake's history of an attorney who developed the St. Louis Hotel in Deephaven."
For her first attempt at writing historical fiction, Hammel decided to bring along a co-author, Reed Wahlberg, who had helped her put the finishing touches on her memoir. After completing that book, Hammel made mention of her hopes to write a mystery based on historical fiction around Lake Minnetonka and Wahlberg agreed to work on the book.
"I've enjoyed reading mysteries for practically my whole life, and I wanted to try writing a mystery," Hammel said. "And that's where Reed came in because he had some devilish ideas for this book."
Wahlberg graduated from St. Olaf College in 1976 and coached competitive swimming and taught French at Northfield High School. He then transitioned to a career as a software engineer for UnitedHealth Group and WebMD before launching his consulting firm. He led improvement projects for several Twin Cities companies and taught classes in design of experiments for companies in multiple industries. In the final phase of his career, he went back to the corporate world and served as a quality engineer for Boston Scientific.
Wahlberg has previously published articles on competitive swimming and the design of experiments, but "Big Island Remembered" is his first book.
"Big Island Remembered" is available online at Amazon.com in paperback or e-book. A limited number of copies are also available at Excelsior Bay Books, 36 Water St., Excelsior.