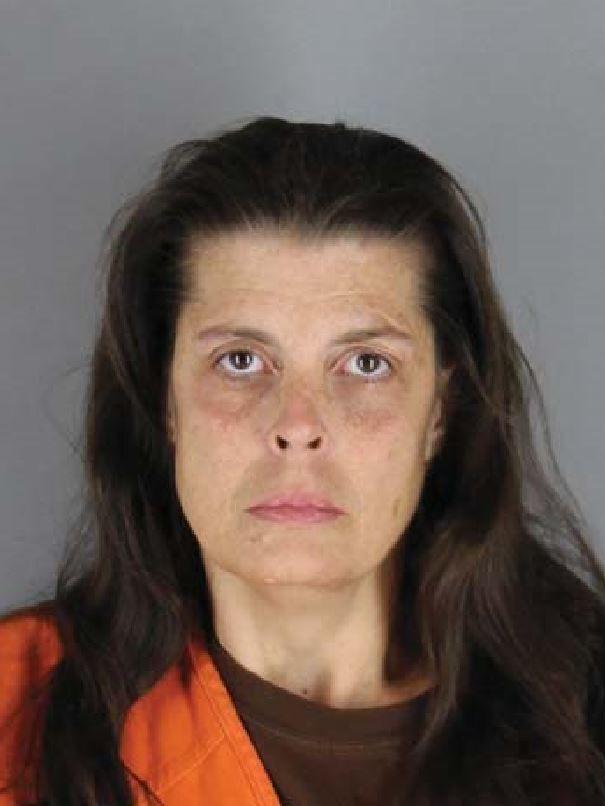 The woman who struck and killed a Wayzata police officer in September was sentenced Friday morning in Hennepin County court.
Beth Ilene Freeman, 54, of Mound, pleaded guilty to one count of criminal vehicular homicide in the crash the claimed the life of Wayzata Police Officer Bill Mathews on Sept. 8. 
As part of a plea agreement that was accepted by Judge Tamara Garcia, Freeman was sentenced of 98 months (eight years and two months), with two-thirds of that time to be served in prison and the rest on supervised release. Freeman was given credit for 246 days served and will be eligible for parole in about five-and-half years.
Mathews, 47, was working to clear debris from the U.S. Highway 12 when he was struck and killed by Freeman, who was charged with two counts of criminal vehicular homicide and one count of driving after cancellation of her driver's license.
Mathews began his career with the police department in 2008, where he was a firearms instructor, a field training officer and a reserve coordinator. He is survived by his wife, Shawn Mathews, and their son, Wyatt, who was 7 at the time of the accident.
Shawn and Wyatt both gave victim impact statements to a full courtroom, which included many uniformed Wayzata police officers, before the sentencing at the Hennepin County Government Center in Minneapolis.
Through tears, Shawn called Freeman's actions that day a "selfish act" before asking for 12 seconds of silence in honor of her late husband.
The widow also read a detailed list of the damage the vehicle impact caused to her husband.
"He was broken. … There was not one part of his body that did not sustain an injury," she said
Wyatt, dressed in a Wayzata Police Department shirt, followed his mother in speaking to the court. He said he'll miss playing with his dad and being coached by his dad in hockey.
"That day changed my life forever," he said.
According to the criminal complaint, a search of the passenger compartment of the vehicle Freeman was driving revealed drug paraphernalia that tested positive for cocaine. A police officer administered a field sobriety test to Freeman and noted that she had constricted pupils and had difficulty counting backward. A toxicology report showed that Freeman had cocaine in her system at the time of the crash.
In court Friday, Freeman admitted to using cocaine a few days prior to the crash and said it did have an impact on her driving.
The complaint also stated that Freeman admitted at the scene to talking on her phone and receiving text messages prior to the collision. Whether or not any cell phone use played a role in the crash was not addressed by Freeman's attorney during sentencing.
Prior to sentencing, Freeman told the court that she holds herself accountable for what happened that day.
"I'm extremely sorry and remorseful for Officer Mathews' death," an emotional Freeman said, turning her head to look toward Mathews' family and friends. "I ask for your forgiveness and pray you will make God your refuge in times of trouble."
Freeman said she was driving that day to help her handicapped brother prepare for his wife's memorial. She added that she had been working toward sobriety, but had relapsed after the death of her mother in 2015.
In December, the county attorney's office filed a notice seeking aggravated sentencing for Freeman based on her prior felony convictions and "evidence of a pattern of criminal conduct."
The convictions listed in the notice, which date back to 2000, include six felonies for fifth-degree drug possession, a felony for fifth-degree controlled substance use while operating a motor vehicle and a felony for check forgery.
Freeman's criminal record also includes prior convictions for aggravated and careless driving, driving without a license and three convictions for impaired driving. At the time of the crash, Freeman was on probation for her most recent felony drug possession conviction in 2016.