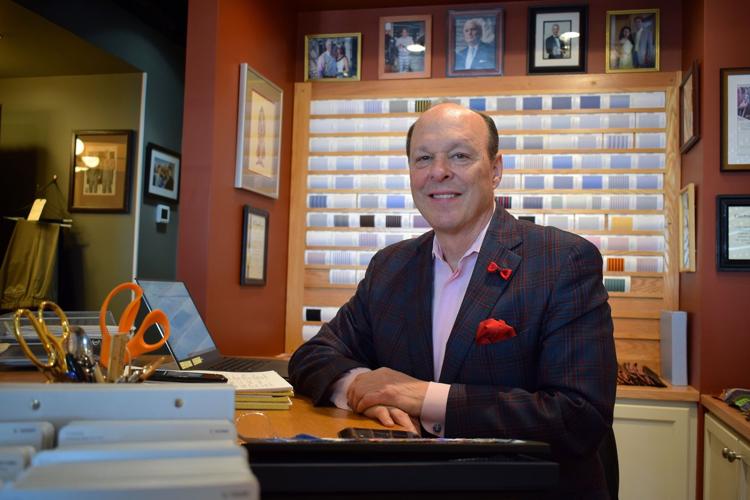 Judd Frost Clothiers, a longtime men's custom clothing store in Wayzata, isn't going anywhere.
Owner Judd Frost, flanked by walls covered in cloth samples, is sitting at his desk one month after relocating his store to 631 Lake St. E. in downtown Wayzata.
After 23 years, the store moved from the corner of Lake Street and Barry Avenue after the city approved plans for Wayzata Blu, a three-story mixed-use condo development. The project calls for the demolition of the existing commercial buildings at 259, 269 and 275 Lake Street and 339 Barry Avenue, which were also the longtime homes of Candlelight Floral and Barbers Inn. All three businesses have now reopened in new locations in Wayzata.
When asked whether he considered relocating the store outside of Wayzata, Frost didn't hesitate to answer.
"No, we weren't going to do that," Frost said.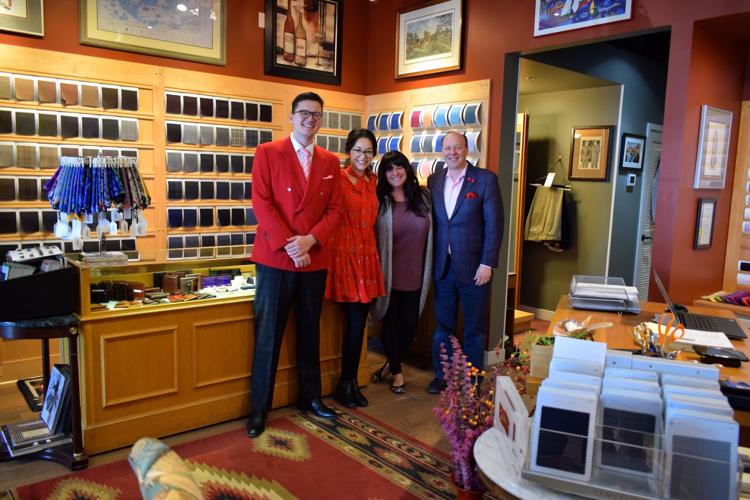 The three-block move was done in one day. Since then, Frost and his store have continued their reputation for custom clothing offerings – around 80 percent of the store is custom suits, sport coats and pants, Frost said. 
The store has also become know for its above-and-beyond customer service. In February 2014, the store helped a customer who had left his wedding pants in the changing room before flying to Costa Rica. Jessie Frost, who was working for her father's store, booked an 11-hour flight to track down the groom and delivered his pants before the wedding.
"High service, that's our most important thing," Frost said.
Frost started in the clothing business at 17 while he was a student at Wayzata High School. He followed his two older brothers, who both put themselves through college by working at Sims Wayzata.
"I followed suit and the rest is history," Frost punned.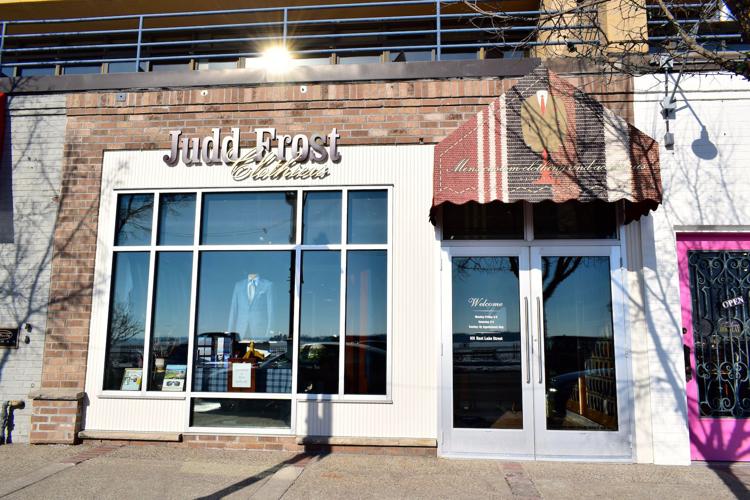 At age 20, Frost was asked to become the store's manager, a position he held for 23 years before opening his own store.
During his first year on the job at Sims, Frost remembers helping a man who had come in wearing overalls.
"You don't see people wearing overalls in Wayzata very often," Frost said.
The man turned out to be Philip Pillsbury, grandson of Pillsbury Company co-founder Charles Pillsbury.
"He ended up buying three of our most expensive suits that day," Frost said.
With Judd Frost Clothiers, the owner said he wants to carry on a tradition of catering to anyone and everyone who walks through his door.
"We just want to make sure everybody's getting what they need when they want it and how they want it," he said.
And while a suit shop on Lake Street may sound like an intimidating environment to step into for the first time, Frost said he wants his store to be warm and welcoming for first-time suit buyers and longtime clients alike.
"We're just in an amazing community. I mean, really, there's not one person that comes in here that's a stuffed shirt or someone who needs to be pampered," he said.
Over the years, the store has built a long list of repeat customers, which includes third-generation customers, from the Wayzata area and far beyond.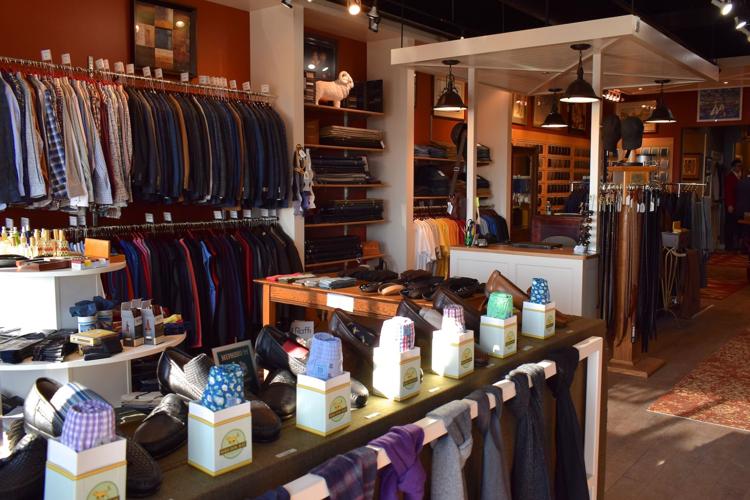 "Everybody that we've done business with and moves, we have all their sizes so we usually continue to do business with them," Frost said. "And a great amount of our customers go south during the winter, and we still do business with them too."
Maintaining relationships has been key to the store's success longevity, Frost said. The store's huge selection of fabrics from around the world – around 60,000 at times – doesn't hurt either.
"Whatever you're looking for, more than likely we'll find it," he said.
Visit Judd Frost Clothiers online at juddfrost.com or call the store at 952-473-4633.