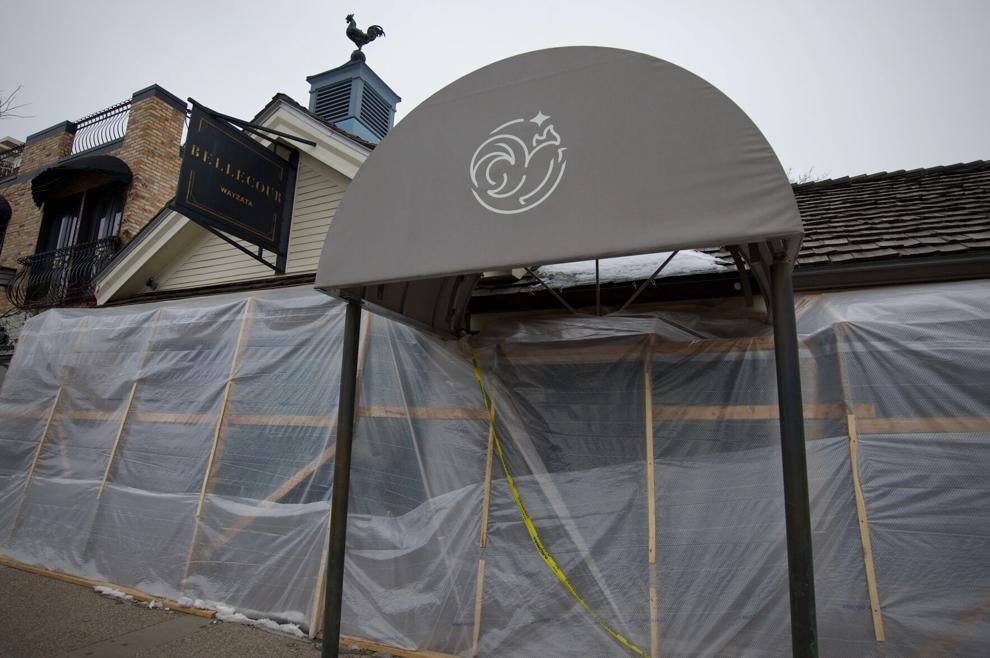 Daniel del Prado's restaurant will offer pasta, seafood and takeout pizza
After opening several acclaimed restaurants in Minneapolis, Daniel del Prado will bring his culinary talents to Wayzata.
The restaurateur and chef behind Colita, Martina and Rosalia Pizza (and formerly Bar La Grassa and Burch Steak and Pizza Bar) is prepping his latest restaurant, Josefina, at 739 Lake St. E. in downtown Wayzata. The space was most recently home to Gavin Kaysen's acclaimed French bistro Bellecour, which closed in July after the COVID-19 pandemic proved too big of a battle for the restaurant to overcome.
Josefina will be a collaborative partnership between del Prado, chef Steve McMullen and Aaron Switz.
The chef and restaurateur will continue to draw from his roots with his latest project. Born in Argentina to the parents of Spanish and southern Italian descent, del Prado said Josefina will draw heavy inspiration from the Rome region of Italy, with a large menu offering pasta, pizza, vegetable sides and seafood.
"The food is so regional there, so saying Italian food is like saying American food. ... It's so broad," del Prado said. "Because of that, we decided to focus on the region of Rome."
The chef moved to the U.S. in his early 20s and began his culinary career in Colorado. He then moved to Minneapolis and worked in various kitchens, including La Belle Vie and Solera. In 2009, del Prado teamed up with his mentor Isaac Becker to open Bar La Grassa. Years later, he again partnered with Becker as the executive chef of Burch Steak and Pizza Bar.
In 2017, del Prado brought Argentinian-inspired cuisine to Minneapolis with the opening of Martina. He followed up a year later by opening his Oaxacan Mexican-influenced restaurant, Colita. Most recently, he opened Rosalia next door to Martina and has been serving wood-fired Sicilian-style pizzas.
The Josefina team will also b incorporate a wood-fired oven, which will help to quickly prepare Roman-style pizzas that will be served out of a window to passersby on the Lake Street sidewalk. The takeout pizza operation, known as Pizza Fina, will highlight the casual side of Josefina.
"If you want to have a super fancy dinner, we're going to have great wine and premium stuff on the menu. But if you want to make it a casual spot ... you can do that too," del Prado said.
The chef said trying to open a restaurant while still amid a pandemic was far from ideal, but he couldn't pass on the opportunity to take over the illustrious location, which in the 1970s drew much attention as the home to the elegant French restaurant Chouette. The spot was later transformed into Blue Point Restaurant & Oyster Bar, which remained there for nearly 30 years before closing in 2015. Then came Bellecour's three-year run starting in 2017.
"I love the space," del Prado said, adding that he's long wanted to open something in the area because his friends around Wayzata and many customers drive from the west metro into Minneapolis to dine at his restaurants. 
"I always knew I kind of wanted to do it," del Prado said.
The team plans to launch Pizza Fina first and then open the full restaurant sometime this spring.