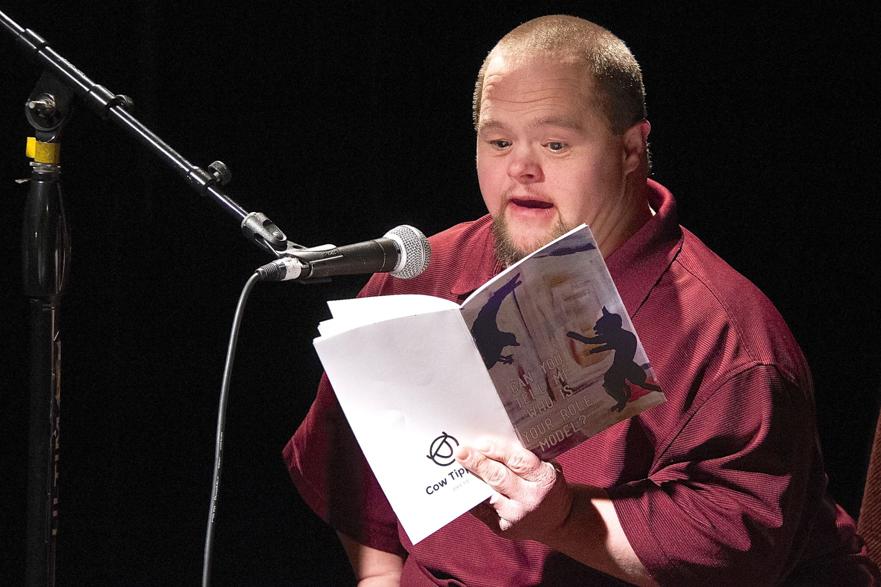 Reading included people supported by Wayzata-based Hammer Residences
Stepping in from the cold, family and friends gathered Nov. 29 at the Depot Coffeehouse in Hopkins for the latest book event from Cow Tipping Press, a nonprofit organization that exclusively publishes work by writers with developmental disabilities.
The event was the culmination of a five-week writing class led by the Minneapolis-based organization. Eight participants studied various genres of writing and were given time to craft and share their own stories. Each writer's best pieces were then included in the organization's latest book, "Can You Tell Me Who Is Your Role Model?"
"It was a radically diverse set of voices, which is part of the fun," said Bryan Boyce, executive director of Cow Tipping Press. "People sometimes group people with disabilities all together and kind of think of them as one block, but every time we publish one of our books, I'm surprised by the diversity of personalities."
Wayzata-based Hammer Residences helped sponsor the event in conjunction with Mount Olivet Rolling Acres and the Minnetonka Community Education-affiliated Project SOAR.
A "Finding Your Voice Through Creative Writing" grant for $10,000 was given to Hammer in partnership with Cow Tipping Press, Project Soar and Mount Olivet Rolling Acres for the writing classes.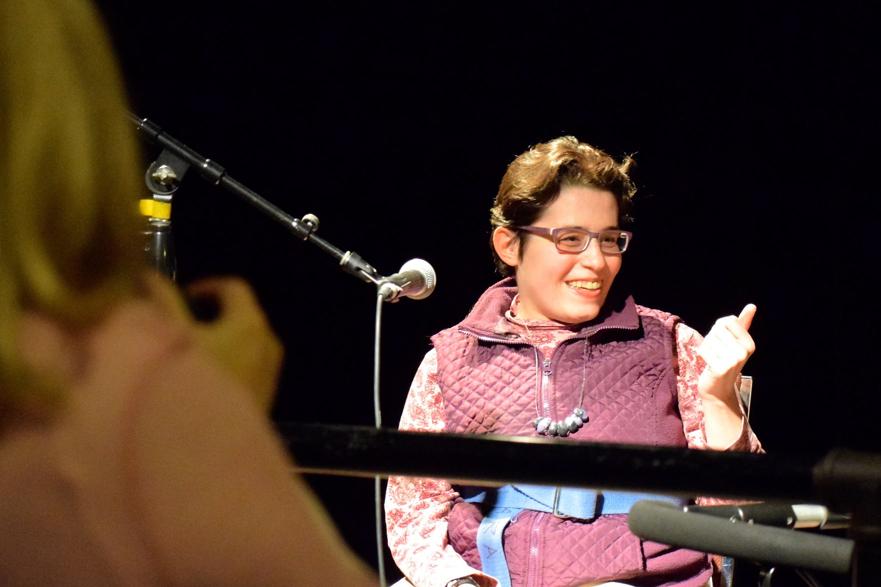 Cara, who is supported by Hammer, was one of the writers who presented at the book event. One of the stories she read was about preparing nachos, one of her favorite foods.
"When I make my nachos, I feel happy making them," she wrote.
In another story, Cara writes about her stuffy nose and a looming sneeze that "did not want to come out."
Another writer, Nathan, who is also supported by Hammer, danced a jig while telling a story about his trip to Ireland. He said his stories are borne out of life experiences and the people around him.
"It was amazing and creative to do stories about memories, about family," he said.
When asked if he ever gets nervous to present his writing, Nathan shrugged and smiled.
"Never," he said. "When I do the speaking for the Special Olympics, I do like 100 speeches and I never get nervous up there."
Nathan has been an active advocate for people with disabilities. Those efforts recently led him to being awarded a scholarship to travel to Aspen, Colorado, for the Aspen Ideas Festival, where he attended speeches on public policy related to people with disabilities. He also spoke with Colorado Gov. John Hickenlooper about programs that encourage people with disabilities to become more involved in outdoor activities. 
Nathan also encourages others to become more active in the arts – a mission shared by Boyce and Cow Tipping Press. 
Boyce said his mission for the organization is to put on innovative programming for people with disabilities who don't always have a wide selection of recreational or educational opportunities.
"It might be presumed that they can't do or don't want to do creative writing, but as we find in our classes, that's not true at all," he said.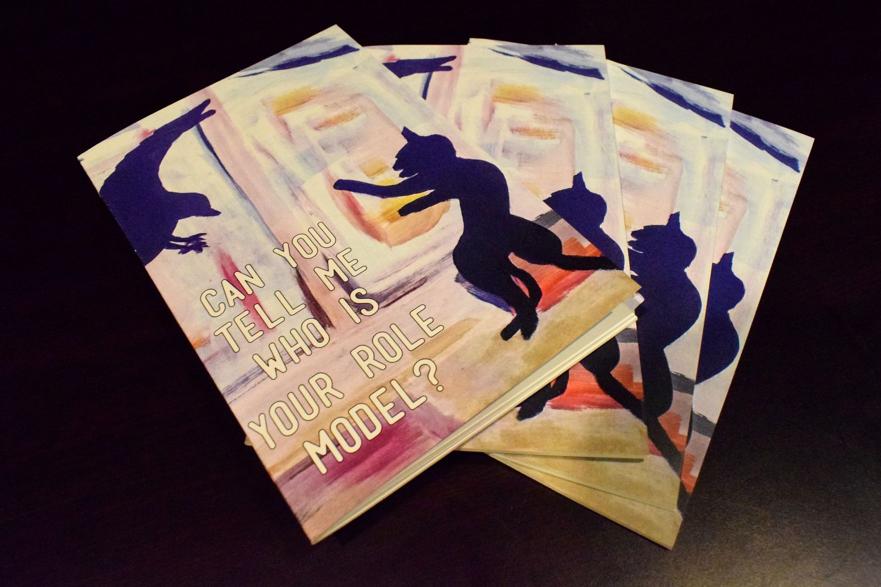 Boyce said the organization also provides an opportunity to change the way people without disabilities think about this population through book events at coffee shops, art galleries, classrooms and churches all over the Twin Cities area.
"It's about understanding the dynamism, the capabilities, the assets, the sheer diversity of voices that this group represents," Boyce said.