Jan Callison spoke at May 15 council meeting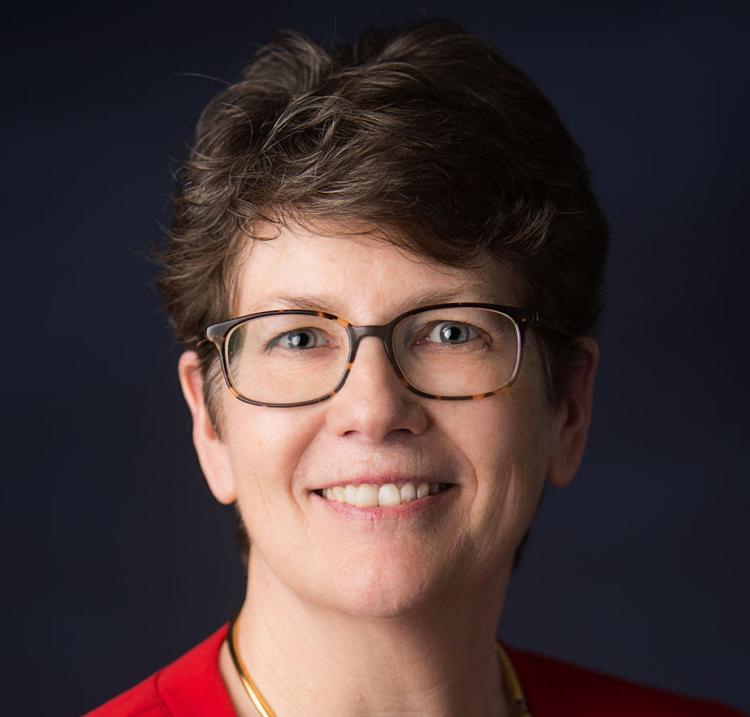 Jan Callison, Hennepin County board chairwoman and district 6 commissioner, paid a visit to city hall May 15 for her annual update to the Wayzata City Council. The briefing included a wide range of subjects that the county board has been focusing on – from the growing opioid problem to looking at the future of the county's workforce.
As the Minnesota Legislature wraps up the 2018 session, Callison said, a top priority for the county has been bonding for the new Hennepin County Medical Examiner's facility in Minnetonka. 
"We are hoping for some state bonding to offset the cost of this new facility," Callison said, adding the county's current facility in downtown Minneapolis has become too small for the services it provides to Hennepin County as well as Scott and Dakota counties.
The county is asking for $26.2 million in state bonding to cover half of the cost to build the new, state-of-the-art regional medical examiner's facility.
Related to the medical examiner's facility, Callison said, the county is seeing a surge of opioid-related deaths. Opioids contributed to a record 162 deaths in Hennepin County in 2017. The year before that, it was 153 deaths, which was an increase from the 110 deaths recorded in 2015.
"We know that this is also a public health issue, and so we need to deal not just with the law enforcement aspect, but with prevention and treatment," the commissioner said.
The county's approach to the opioid crisis includes three pillars that each identify several priorities:
• Primary prevention to prevent the further spread of the crisis through monitoring and communication, education and stigma reduction, managing access, safe storage and disposal and public safety interventions.
• The county's response to avert overdose deaths through rescue and harm reduction.
• Treatment and recovery that will provide evidence-based treatment and recovery services that include access to treatment and recovery services and justice-involved supports.
The county has hired an opioid coordinator to work with affected communities and help the county coordinate prescriber training on opioid guidelines and create a protocol for using naloxone, which is a drug used to block the effects of opioids in a person who is overdosing.
Callison also discussed recycling and the efforts to change the county's ordinance to encourage organics recycling.
"You're ahead of the curve on organics," she said to the council. "But we're hoping to help the rest of the cities in Hennepin County catch up with you by encouraging them to give their residents the option to do organics recycling."
The commissioner also brought up the county's road construction projects that are impacting Wayzata. This construction season includes bridge widening at Trunk Highway 12 on Highway 101 and overlay work on Wayzata Boulevard between Central Avenue and Bushaway Road.
Callison also provided insight on the county's 9,000-person workforce and its Pathways program, which operates on an annual budget of about $1 million and provides training opportunities for individuals looking for employment with Hennepin County and other regional partners. The program is also aimed at tackling employment disparities and mitigating the barriers often faced by low-income families.
Another issue the county is facing is that baby boomers are becoming an increasingly smaller part of workforce. At 31 percent, Callison said, baby boomers make up less of the county's workforce than generations X, Y and Z. She added that in the next five years, the county expects 56 percent of its directors to retire.
"This is a program that I think is a great use of taxpayer money and one that we think will help us solve the challenges that we face in our workforce," Callison said. "And we're hoping to work with other entities, perhaps cities, to see if they would also find this to be something they could use to meet their challenges as well."
After Callison's presentation to the council, Mayor Ken Willcox asked what kinds of challenges she sees the county facing down the road.
Callison, noting that 40 percent of the county's budget is related to health and human services, said the county will need to be prepared to accommodate a growing population that has a higher population of seniors and people living in poverty.
"My concern is that we will continue to see a growing demand for services. At the same time, we see a state and federal partnership that is more and more difficult, that doesn't want to pay for those services necessarily and would rather create mandates. ... And I don't foresee those things changing dramatically, so in my mind, that's where the real challenge is for county government in Minnesota," Callison said.