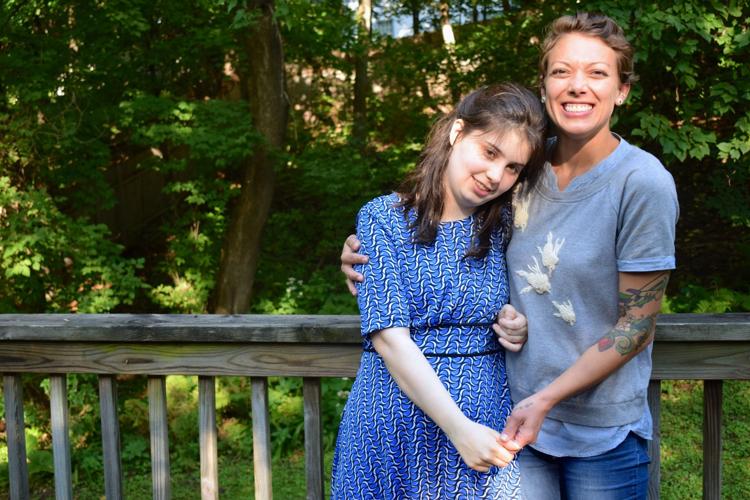 Wayzata-based Hammer Residences honored its many direct support professionals Sept. 8-14 in alignment with the national recognition week.
DSPs are staff members who provide services to people with developmental disabilities living in Hammer's 36 homes and 10 apartment programs throughout the west metro.
"Direct support professionals are essential to fulfilling our mission at Hammer Residences," said John Estrem, CEO of the organization. "We are thankful for the wonderful support they provide to the individuals who call Hammer home. Each September, we enjoy taking the time to recognize them for the great work they do all year."
During Direct Support Professional Recognition Week, Hammer recognized its DSPs by hosting a picnic and thanking them on social media.
Among the more than 340 DSPs working at Hammer is Emily Lavalier, an artist who lives in St. Louis Park. Her work takes her to more than a dozen homes, but lately, she's been spending most of her time at a home in Minnetonka.
 It's almost suppertime when she sits down at a picnic table on the back patio with 22-year-old Gina, one of the four people living at the home, to discuss her past five years with Hammer.
"I've worked at this house since the day I started," she said.
Lavalier explains what a typical mid-week day might look like at the house.
"Sam and Daniel get home first. ... Then Gina and Ali get back and Gina has a snack. That's very important," Lavalier said. "And then we're kind of getting going on dinner at this point."
Lavalier said dinner is an important part of the day at the house.
"When dinner is happening, that's the focus," she said.
Yesterday, it was quesadillas. Tonight, it's spaghetti, Lavalier said.
Then, from Gina, comes a not-so-subtle request.
"Ice cream," she said with a grin.
"She loves food," Lavalier smiles, noting that a large part of Gina's vocabulary is related to food. "And she loves cooking shows."
During the past five years, Emily has become a constant presence in Gina's life. Depending on the day, they can be found shopping at Target, visiting the local farmers market, swimming at the aquatic center or attending one of Lavalier's art shows. If they stay in, they'll watch movies, prepare meals or swing in the backyard.
Before being hired by Hammer, Lavalier worked as a travel agent. Looking for a more fulfilling line of work, she took a job as a consultant helping people with disabilities find employment.
"That was my first step into this field. ... It was really hard, but it was really rewarding and fun," Lavalier said.
Lavalier is also a support staff member for Hammer Travel, which organizes all-inclusive vacations for people with intellectual and developmental disabilities.
"I have a NASCAR trip coming at the end of this month and then a Disney Cruise in the summer," she said.
Among the most rewarding aspects of her job, she said has been making friends with the people she supports and getting out into the community with them, all along the way watching as they progress with their daily routine.
"In the five years I've worked here, Gina has learned so many more words and Daniel is getting a lot more structured," she said. "Seeing these guys' progress is huge."
Since opening in 1923, Hammer has helped thousands of adults and children with developmental disabilities. The organization provides residential and customized support services, including in-home support, support planning and case management to more than 1,600 people throughout the state.