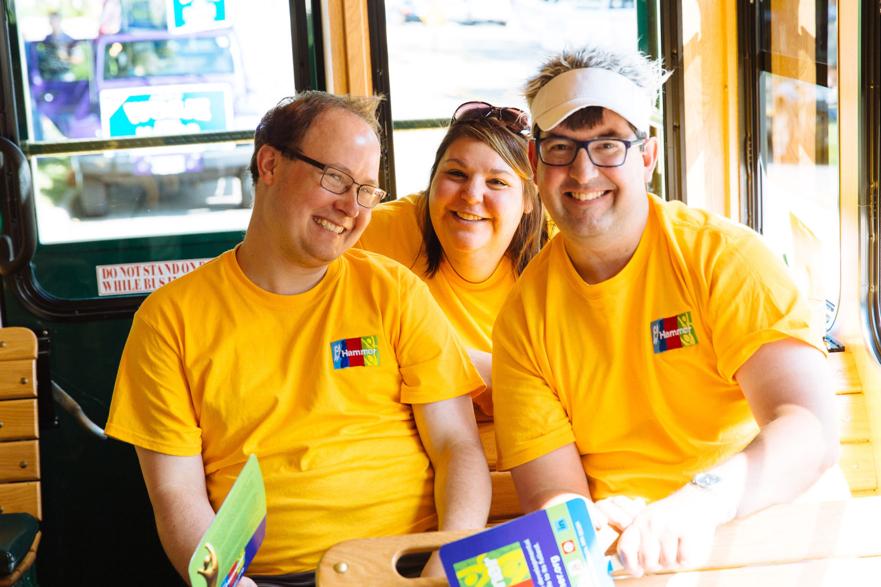 Wayzata-based Hammer Residences turned a spotlight on the organization's support staff members for National Direct Support Professionals Recognition Week Sept. 9-15.
DSPs provide services to people with intellectual and developmental disabilities living in Hammer's 36 residential care homes and 10 apartment programs throughout the west metro.
As part of the week, which is part of a national advocacy campaign from the American Network of Community Options and Resources, the organization's leaders handed out gifts and thanked them at an employee appreciation picnic.
"Direct support professionals are the key to the services we provide at Hammer Residences. We are grateful for the dedicated support they provide to the individuals who call Hammer home," said CEO John Estrem. "Each year we enjoy taking a week to recognize all that they do to help the individuals we serve live a full and meaningful life."
Stacy Esposito is one of the organization's support staff members. For the past 21 years, she has worked in various roles, including her current position as an assistant program manager at the Plymouth apartment program. There, she assists individuals with activity planning and performs many of the same day-to-day duties as a direct support professional.
"I absolutely love it," she said. "It's awesome when something clicks for them and they figure something out that's sort of been a challenge."
One of the people Esposito works with is Joe, who has been supported by the organization for more than 15 years.
"It's been a long time," Joe said. "It's been a good experience."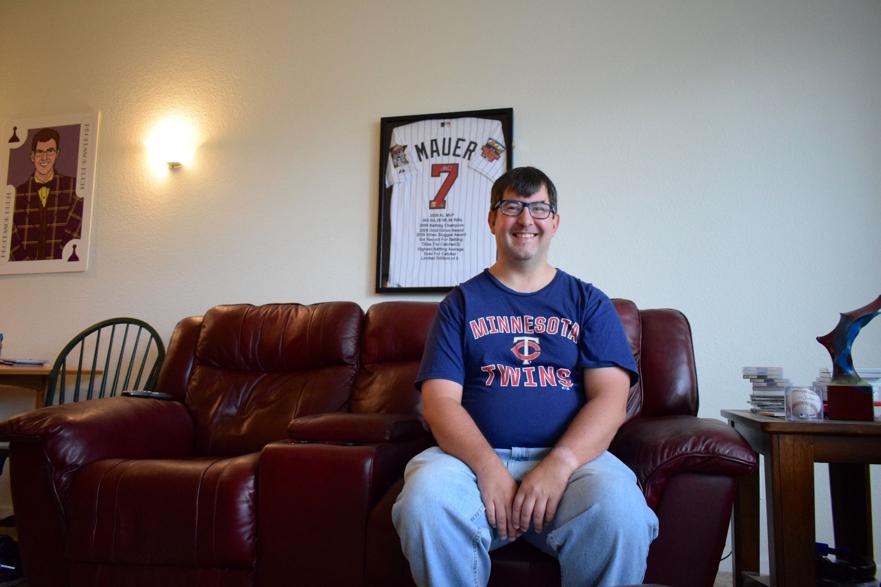 Sitting at a table in the staff apartment at his Plymouth apartment complex, Joe discusses how Esposito and other support staff members help him with his daily life, including grocery shopping, creating a schedule and managing the money he makes from his job at a downtown Minneapolis law firm. Staff members also help him plan activities, which include attending and participating in various sporting events.
 "I'm a big athlete," Joe said, detailing his involvement in bowling and Bocce ball in the Special Olympics. Other regular sports he participates in are softball, basketball and bowling.
"One of my highest scores in bowling was 245," Joe said with a smile.
Esposito said she works with Joe two days a week, helping coordinate his transportation to and from activities and errands around town.
"He's amazing because he always knows his schedule, and he's really good at keeping track of what he needs to do," she said.
Chris Chica, program manager for the Plymouth apartment program, said direct support professionals are extremely important in fulfilling the mission of enhancing the lives of the people served by the nonprofit organization.
"DSPs are the ones working with the people we support day in and day out," Chica said. "They're the ones taking them to their medical appointments, taking them to their sports and the ones consoling them when they need emotional support. ... It's a rewarding job. We all chose to work for Hammer for one reason or another, but I think the most common reason is just wanting to help others in some way. I think that's why a lot of us are here."