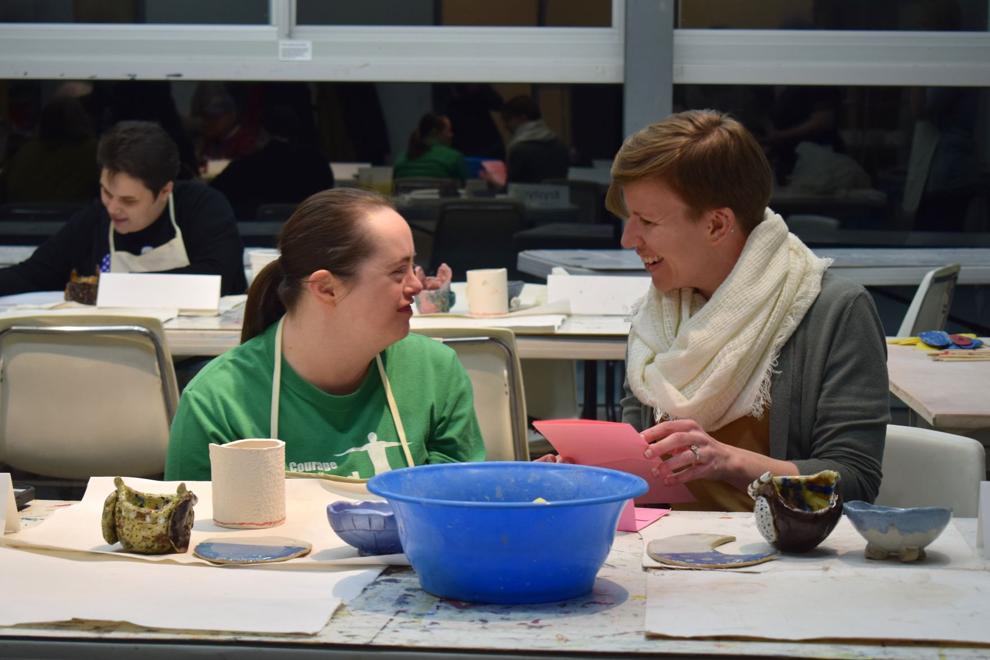 Sessions made possible through a state arts grant
For the past two months, people served by Hammer Residences and community volunteers have been meeting to learn and improve their skills in the art of ceramics.
The weekly art classes are the result of a partnership between Hammer, a Wayzata-based organization that serves individuals with developmental disabilities, and Minnetonka Center for the Arts. The sessions were made possible through a $14,000 grant Hammer received last fall from the Minnesota State Arts Board as a way to support the creation and appreciation of art for people of all abilities.
"It's been great," said Krissy Katt, a ceramics teacher at the arts center who has been leading the classes. "The volunteers and participants have just been forming really wonderful relationships."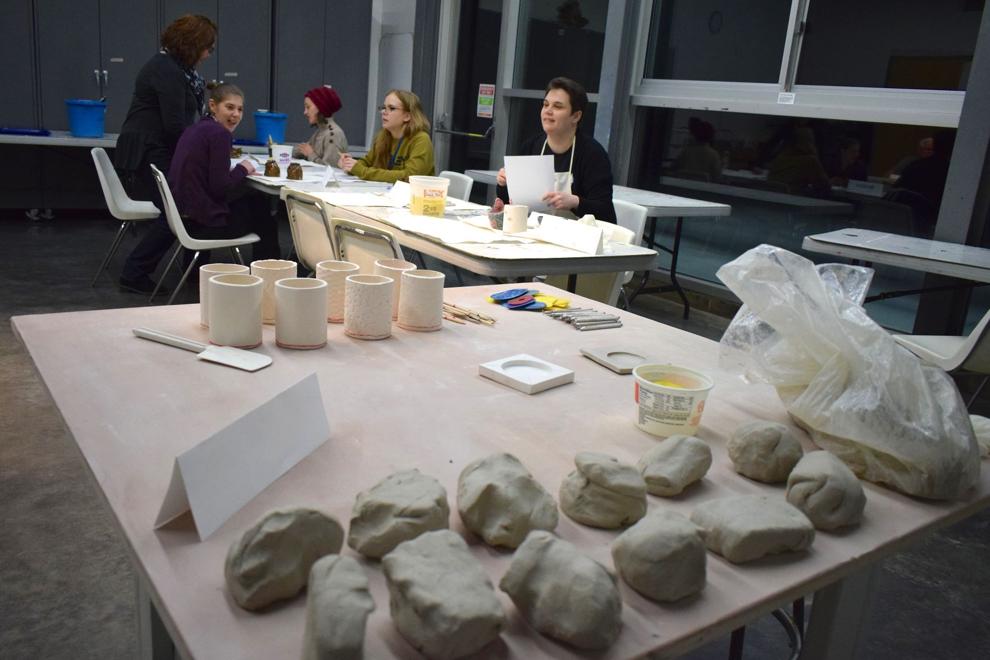 For the classes, eight participants are matched with a volunteer from the community.
The first art session focused on ceramics from Jan. 9 through Feb. 27. Participants first learned how to make ceramic bowls and saucers before moving on to masks and owls.
"They've done a really fantastic job," Katt said.
The second session will bring in new participants to explore drawing and painting March 5 through April 23. The classes are split between the Minnetonka Center for the Arts and Hammer's headquarters in Wayzata.
On the final night of the first session, the artists met with their partners at the arts center to work on glazing their ceramic mugs and luminaries. Among the volunteers was Emily Machtemes. The Saint Paul resident said she learned of the volunteer opportunity through a friend who works for Hammer and jumped at the chance to sign up for the art classes. Machtemes was paired with Meg, who greeted her with a bright smile and a handmade thank you card.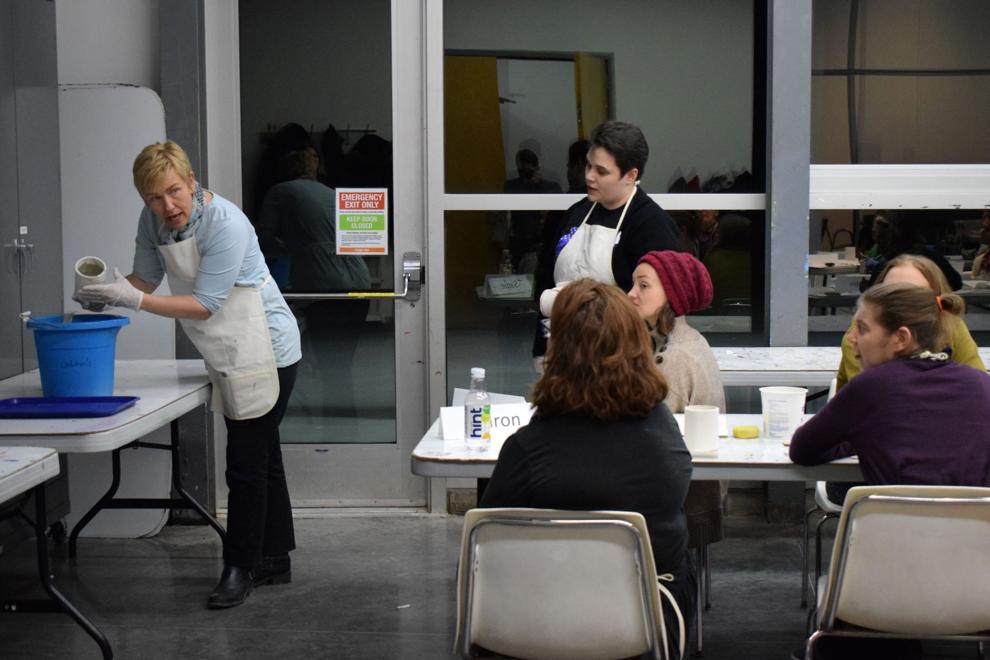 Across the room, Krystyna, another person supported by Hammer, was also coming to terms with the fact that it was the final lesson.
"I'm going to cry. This is our last class," she said while gathering her finished pieces and finding her seat.
Krystyna said she learned a lot about crafting ceramics over the past eight weeks. Sometimes the classes were difficult and other times they were easy, she said, adding proudly that she was able to pick up the skills pretty quickly.
The goal is to provide a space where the artists can express themselves without limits or expectations.
"I think there's a lot of confidence that's built, and a lot of confidence even from the volunteer partners," said Katie Pease, a community life coordinator for Hammer.
The public will be invited to a final art exhibit in May to showcase the finished projects.