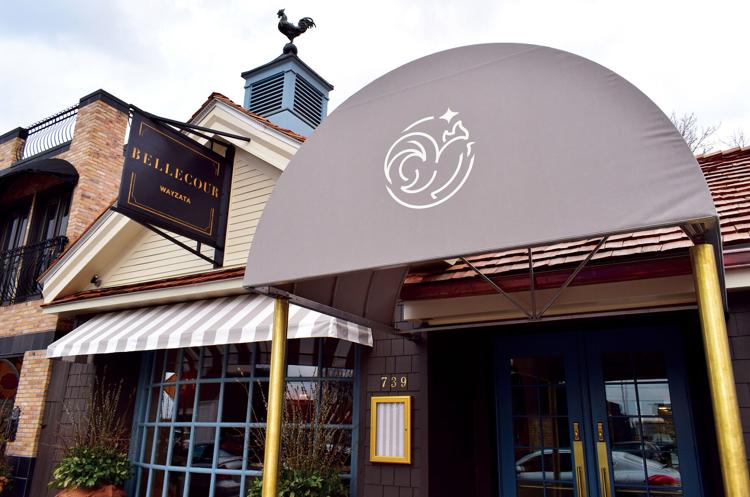 Bellecour, the popular Wayzata restaurant that opened to high marks from critics in 2017, has permanently closed.
The French bistro and bakery on Lake Street was the second restaurant from James Beard Award-winning chef Gavin Kaysen.
The chef and restaurateur announced the closure July 16 in an email from his Soigné Hospitality Group. He also shared the news through social media and on the restaurant's website.
In his email, Kaysen said he "realized a dream" when he opened the French restaurant three years ago, but current circumstances proved too steep of a hill to climb.
"As you know, the future of the hospitality profession has been rocked and will continue to be rocked by the pandemic," Kaysen wrote. "We have worked incredibly hard to create joy for the community and our team. In addition, over the last four months, we have done everything we can to pivot, adapt and change models in an effort to support the community, provide meaningful work for our team, and have a space to welcome you back to once again.
"As the days and weeks have gone by, we have realized that in a location that is so dependent on seasonal success we are losing more than we can sustain. When the pandemic came, it was just as we were gearing up for the season, and our ability to bounce back has been extremely limited.
"As a result, we have come to the painful decision to close Bellecour effective immediately. The loss of this restaurant fills me with sadness and frustration, but I remain humbled by the overwhelming support from my management team and guests."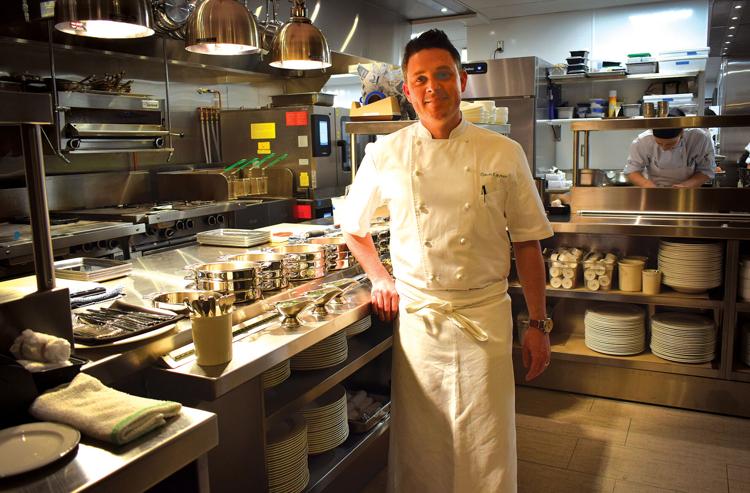 Bellecour had recently reopened to indoor dining after months of offering only takeout service.
The restaurant then shared on Facebook July 14 that a team member had tested positive for COVID-19 and that the restaurant would close for a deep cleaning.
Kaysen said his team will continue their efforts at his restaurants in Minneapolis' North Loop: Spoon and Stable, Demi and the recently opened pop-location of Bellecour's bakery at Cooks of Crocus Hill.
Kaysen, who was raised in Bloomington, has garnered international praise for his cooking and his restaurants.
After graduating in 2001 from the New England Culinary Institute in Montpelier, Vermont, he worked at Domaine Chandon in Yountville, California; L'Auberge de Lavaux in Lausanne, Switzerland; and the renowned L'Escargot in London. He then took over as executive chef at El Bizcocho in San Diego, where he was named one of Food & Wine Magazine's Best New Chefs.
In late 2007, Kaysen joined Chef Boulud as chef de cuisine of Café Boulud in New York City, where he later earned the James Beard Rising Star Chef award and a Michelin star.
In 2014, Kaysen moved back to Minnesota to open Spoon and Stable in Minneapolis' North Loop neighborhood. It quickly became one of the Twin Cities' most popular restaurants and gained such accolades as being named a James Beard Award semifinalist for Best New Restaurant.
When Kaysen announced his plans to open Bellecour, buzz quickly grew around the new dining destination. A day after opening reservations, the restaurant was nearly fully booked for its first two months.
Bellecour was named after the town center of Place Bellecour in Lyon, the food capital of France and hometown to culinary giants Daniel Boulud and Paul Bocuse, who were both mentors to Kaysen.
"I had envisioned having a French bistro and bakery since I first began cooking," Kaysen said of Bellecour. "The intention from the beginning was always the same, to provide delicious food and warm hospitality in a setting that would transport you to France."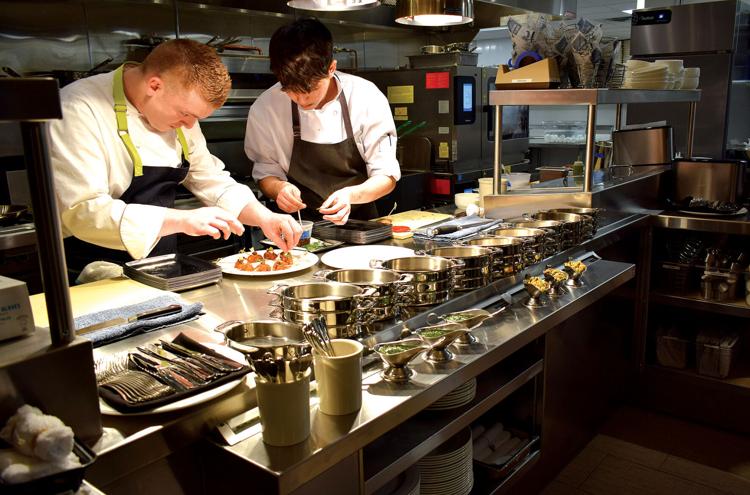 Follow the Sun Sailor on Facebook at facebook.com/mnsunsailor.