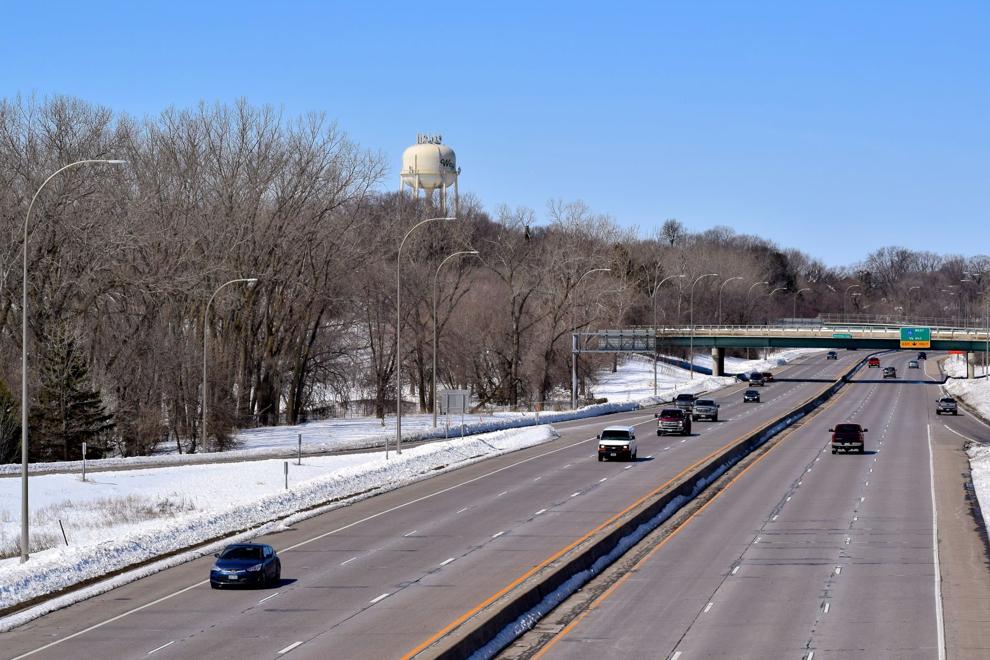 Wayzata section of Highway 12 is now 'Officer Bill Mathews Memorial Highway'
Minnesota Gov. Mark Dayton has signed into law legislation honoring fallen Wayzata Police Officer Bill Mathews. 
The new law, which was enacted May 3, designates the Wayzata segment of U.S. Highway 12 as "Officer Bill Mathews Memorial Highway."
Mathews, 47, was working to clear debris from the highway Sept. 8 when he was struck and killed by a driver allegedly on her phone and under the influence of drugs. The driver, Beth Ilene Freeman, 54, of Mound, was charged with two counts of criminal vehicular homicide and one count of driving after cancellation of her driver's license.
Mathews began his career with the police department in 2008, where he was a firearms instructor, a field training officer and a reserve coordinator. He is survived by his wife, Shawn, and their 7-year-old son, Wyatt.
The law allows for signage, which will be paid for by the Minnesota Fraternal Order of Police, to be placed along Highway 12 in honor of the officer.
Wayzata Mayor Ken Willcox said the signs will be a daily reminder to drivers of Mathews' ultimate sacrifice in service to the city.
"It will also underline the community's gratitude for the commitment and bravery of all our public safety professionals," the mayor said, adding his thanks to the legislators responsible for carrying the bill to its successful conclusion.
The bill was unanimously passed in both bodies of the state legislature. The Senate bill was chief-authored by Sen. Paul Anderson, R-Plymouth, and co-authored by Sen. Dave Osmek, R-Mound. The House bill was chief-authored by Rep. Jerry Hertaus, R-Greenfield, and co-authored by Rep. Cindy Pugh, R-Chanhassen, and Rep. Cheryl Youakim, R-Hopkins.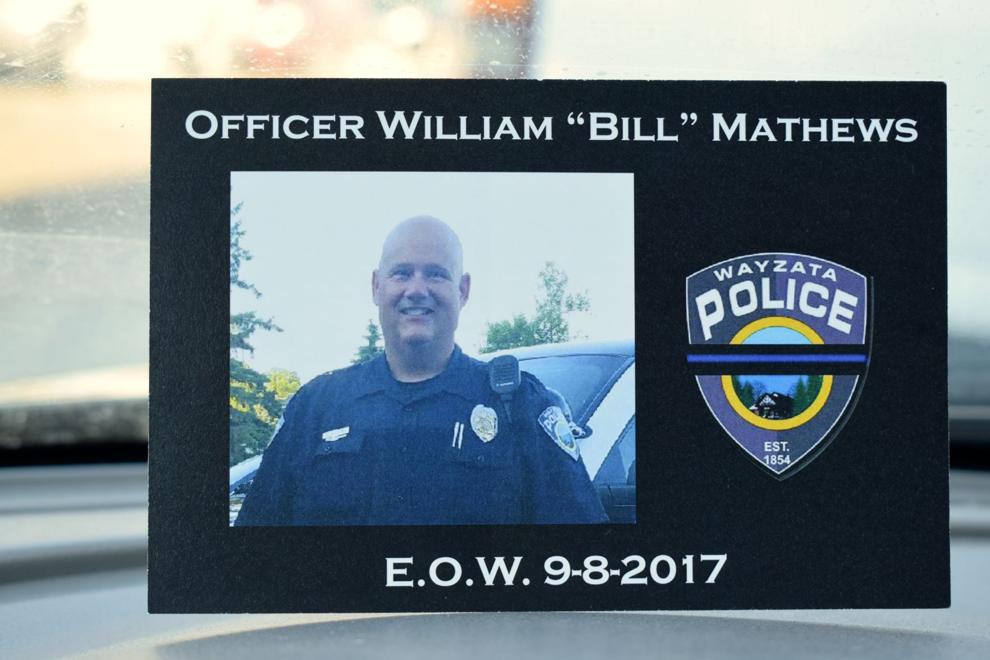 Upon receiving news that the bill had been signed into law, Wayzata Police Chief Mike Risvold said the renaming of the highway serves as daily safety reminder for drivers – a mission that Mathews would have fully endorsed.
"Bill wouldn't want the signs to be there just to honor him. He would like some good to come of it," the police chief said. "What we are attempting to do is – anytime we have the chance – we want to talk about distracted driving, and that was such a contributing factor in this tragedy."
Last month, Shawn Mathews spoke as part of a campaign against distracted driving led by the Highway 12 Safety Coalition. 
"I was asked to talk about how one person's choices changed my life," Mathews said at an April 17 press conference. "The unfortunate truth is, the selfish choice she made has impacted every aspect of my life, as well as the life of my 7-year-old son, Wyatt."
As part of the campaign, law enforcement officers from more than a dozen local agencies teamed up to conduct extra distracted driving enforcement along Interstate 394 and Highway 12 in the west metro. The officers issued warnings and tickets and handed out cards explaining who Officer Mathews was and how his life was cut short.
"Be the change that saves a life," the card read. "Take your friend's keys if they are under the influence of drugs or alcohol and shouldn't be driving. Put your phone away while you drive and challenge your friends and family to do the same."