Writer will discuss his latest mystery novel April 4 in Wayzata
William Kent Krueger, a New York Times bestselling author known for his long-running mystery series set in the north woods of Minnesota, will be in town next month as the featured author for this year's Wayzata Reads book event.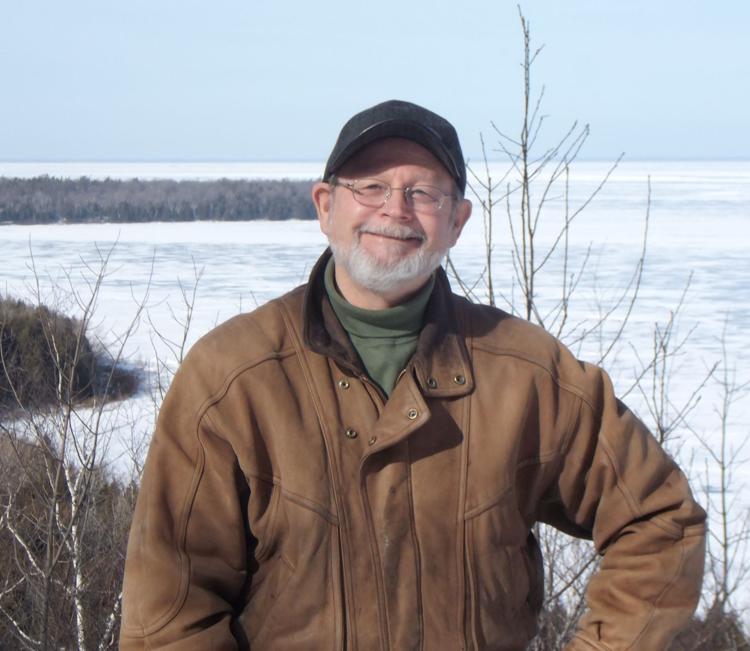 Krueger, who was raised in the Cascade Mountains of Oregon and lives in St. Paul, will discuss and answer questions about his novel, "Desolation Mountain," which is the 17th book in his series that features protagonist Cork O'Connor. The free program, which is sponsored by Friends of the Wayzata Library, will be 7 p.m. Thursday, April 4, at Wayzata City Hall, 600 Rice St. E. Books are available for checkout at the Hennepin County-Wayzata Library.
Krueger's work has received a number of awards, including the Minnesota Book Award, the Loft-McKnight Fiction Award, the Anthony Award, the Barry Award, the Dilys Award and the Friends of American Writers Prize.
In advance of his visit to Wayzata, the author spoke with the Sun Sailor about the inspiration for his latest mystery and how his sense of rebellion still finds its way into his books.
This interview has been edited for length and clarity.
Question: "Desolation Mountain" is the latest book in the Cork O'Connor series? Who is Cork O'Connor and how long has he been featured in your novels?
Krueger: Cork O'Connor is the former sheriff of the fictional Tamarack County, Minnesota. He's a man of mixed heritage – part Irish American and part Ojibwe. He's a family man. He is a guy who is always trying to do the right thing, although he doesn't always know exactly what that is. He's a really flawed protagonist and maybe that's part of the reason I love writing about him.
Question: Is this the first book to feature Cork's son, Stephen?
Krueger: No. Cork has three children: Jenny, who his eldest, Annie who is the middle child and then Stephen who is the youngest. … The series spans 15 years in the lives of the characters, so when I introduced Stephen he was 5 years old. Now, he's essentially 20. He's a grown man. He's trying to figure out where his path in life lies, but as the series has progressed I've featured all of the O'Connor children at various times in the stories. This one is very much Stephen's story.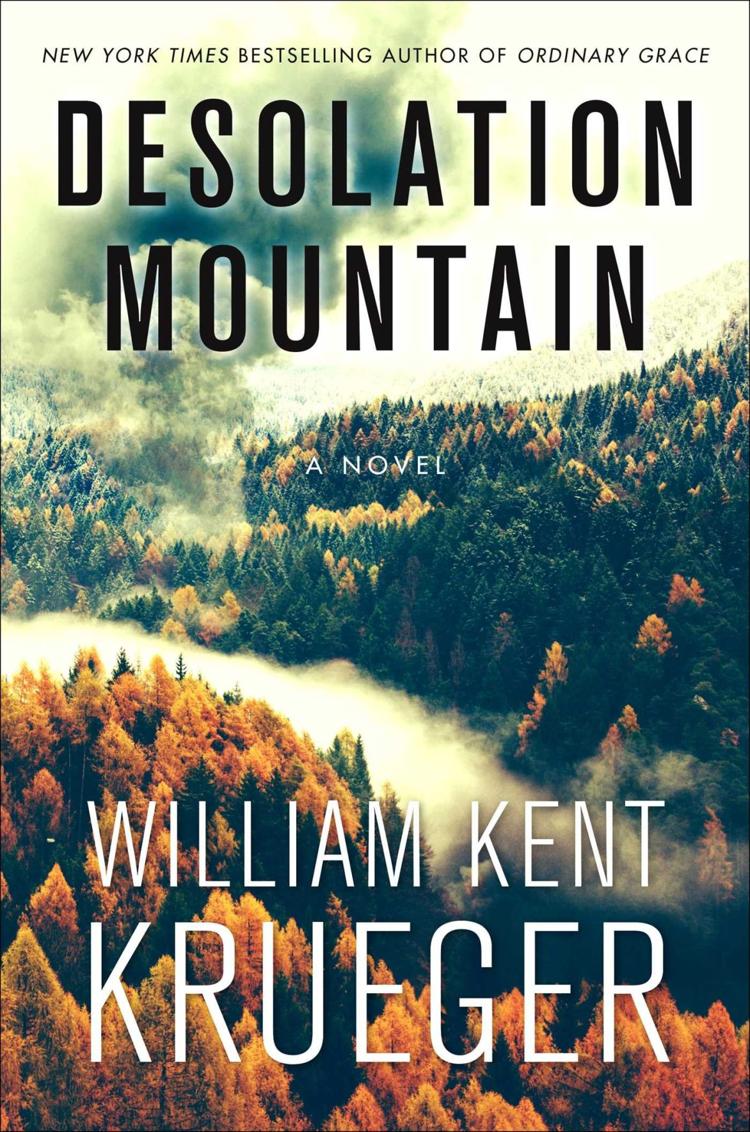 Question: Is this the first book to be Stephen's story?
Krueger: He's played a significant role in a couple of them. "Tamarack County" featured Stephen, but this is the first one where really he's kind of on equal footing with his father in terms of the balance of the story.
Question: What inspired the story for "Desolation Mountain?"
Krueger: Well, very loosely... The tragedy of Paul Wellstone's death. … Wellstone died in a plane crash in northern Minnesota on the eve of a really important election. The circumstances of the crash itself were a bit unusual, and the National Transportation Safety Board investigation of that crash was not their finest moment, and so there were a lot of questions left unanswered about that tragedy. And that was kind of the beginning of my thinking in terms of "Desolation Mountain." One of the things that I wanted to talk about – and I say this in the book – is that our government is this beast with many heads and every head has its own territory, its own agenda and it doesn't matter who's in the White House or what party happens to be in power. This many-headed beast continues to move forward on its own and there are so many things, I believe, that are being done by our government without our knowledge and with no way for us to really to know what's happening. So, I wanted to talk about that sense of frustration and helplessness that – the situation of Wellstone's crash but also just the situation that we seem to be in as a nation – fosters in us that hopelessness.
Question: Does this book involve more political intrigue than your previous books?
Krueger: Yeah. There is a major character in this novel, a guy named Bo Thorson who was a Secret Service agent earlier in his career. One of the standalone novels I wrote was called "The Devil's Bed" and it features Bo Thorson when he is still a part of the Secret Service. I wanted to bring Bo back for this book because I thought this was the perfect opportunity to reintroduce him to readers.
Question: I read in your biography that you were kicked out of Stanford University after your first year for some political differences with the administration regarding the Vietnam War. Does that part of you still find its way into your books?
Krueger: I would say that the sense of rebellion does. That sense of rebellion but also that sense that one of the reasons we are on this earth is to seek justice, and that's what Cork is all about. And that was why I was kicked out of Stanford.
Question: Your books also often feature Native American characters. How do they play into the story in this book?
Krueger: The crash itself takes place on the rez, the Iron Lake Reservation. And the first responders are all men from the reservation and they're friends of Cork, who is a quarter Ojibwe. Then because they're his friends and because their disappearances are mysterious and strike him as pretty sinister, he gets involved in investigating those mysterious vanishings, which is what sucks both him and Stephen into the plot.
Question: Anything else you'd like to tell people who might be interested in reading this book?
Krueger: If they've followed the Cork O'Connor series and they know the character Henry Meloux, who's really significant to all the stories, the end of this novel will give them a clue as to where Henry Meloux's next journey lies.
Question: Can the books in this series all stand alone as separate stories?
Krueger: When you write a long-running series, you know that a reader may come to your series with the 15th or 16th or 17th book, so you know you have to write a story that is satisfying just in itself and it can't rely on a reader's knowledge of the vast history of the characters. So yeah, every novel in the series has to stand alone. … For people who have been following the series all along, each read is a rich experience because they understand the history but that doesn't mean that it's not satisfying for those people who don't know the history.