A committee from St. Louis Park's Elmwood Neighborhood accused Councilmember Anne Mavity of violating the city charter, prompting Mavity to consider suing the committee.
The committee in March filed the complaint alleging that Mavity "engaged in inappropriate conversations and actions" relating to the plan for a Project for Pride in Living affordable housing project on property currently owned by Union Congregational United Church of Christ.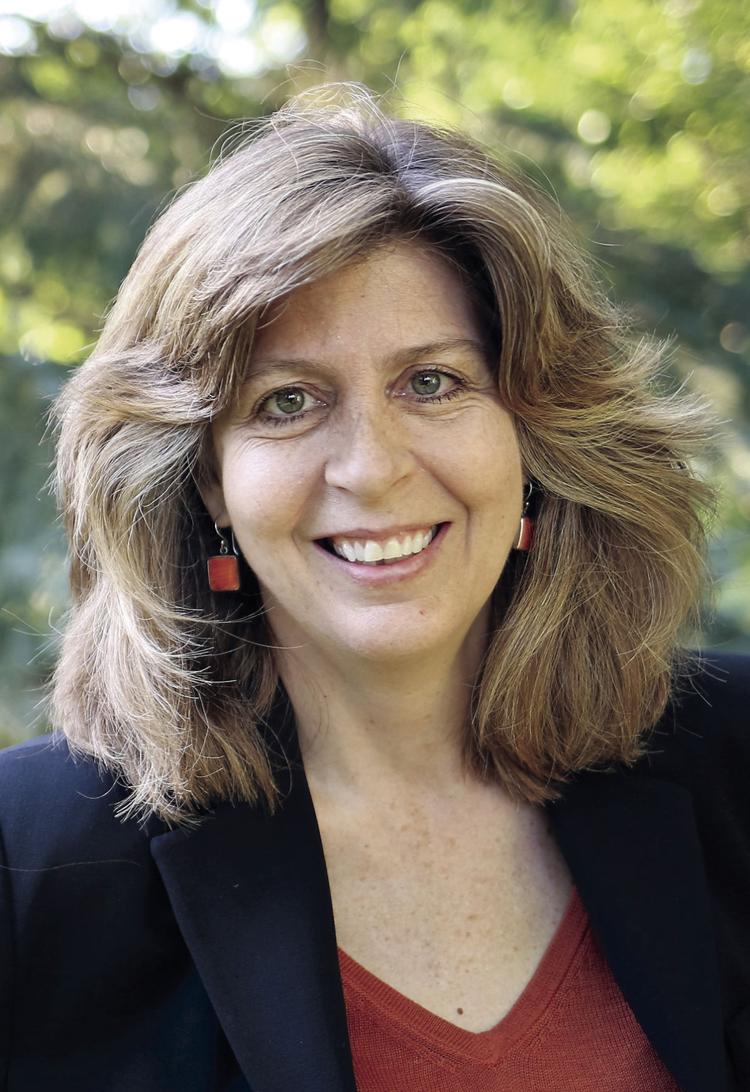 Mavity declared in an April 22 email to St. Louis Park City Manager Tom Harmening that she does have a conflict of interest relating to the project.
Mavity is executive director of the Minnesota Housing Partnership, a nonprofit organization that advocates for state and federal funding and policy in support of affordable housing.
Because of Mavity's declaration, City Attorney Soren Mattick said the St. Louis Park City Council did not need to take further action on the alleged violations of city charter sections relating to conflict of interest. He explained to council members during a May 18 meeting that the city charter says that council members who have a conflict of interest should disqualify themselves from votes.
However, he said, "There is no rule that says because you have a conflict of interest you completely lose your voice."
Mattick said the council still needed to consider whether Mavity had violated a city charter section relating to "interference with administration." The section says that council members should "deal with and control the administrative services solely through the city manager," except for inquiries, and that no council member should give orders to staff other than the city manager.
Although Mayor Jake Spano sought an outside investigation for the sake of transparency, other council members disagreed during the meeting. With Mavity removing herself from the conversation after making her defense, the council voted 5-1 to dismiss the charge.
During her rebuttal to the complaint, Mavity said, "I categorically reserve my rights to pursue claims of defamation of character against the complainants, including suing for damages arising from their complaint and false accusations."
The complaint asserted that Mavity had conversations last year with PPL and the church that "lacked independence, were not impartial, were meant to avoid normal channels, and had an inherent conflict of interest."
The complaint states that Mavity has performed consulting work for PPL in the past and alleges she "personally stands to gain by enhancing her positon (sic) with PPL now and in the future through her actions."
The complaint accused Mavity of guiding the church "on how best to minimalize the public process of relevant stakeholders to help assure the project would be expedited and to prevent any changes in the project and/or that would jeopardize PPL being the developer, in which she had an established relationship."
The complaint went has far as to accuse Mavity of inferring "that she is the driver and decision maker on projects not the Mayor or her peers on the council."
It claims she sought to influence city staff to consider concessions "ultimately hopeful they would go along with her project driven by partiality and a conflict of interest" and that her actions "have led to nefarious influence and an unjust process."
The complaint asserted that "the approval for this project must be immediately halted," with any applications denied, and that "the late attempt at the disclosure of conflict of interest lacks genuineness and cannot undue the irreparable damage to the flawed process."
The complaint accused Mavity of "abuse of power of her office" and suggests aggrieved stakeholders could seek protection "under appropriate anonymity/whistle blower statutes." However, six members of the committee, Carol Fracassi, Christel Chong, JW Starrett, Sue Basill, Heather Simonett and Vicky Knudson, signed their names to the complaint.
In a statement after the meeting, Mavity said, "There is nothing arising from the UCC development, or any other similar project, in which I would in any way personally or financially benefit. My advocacy work is advancing affordable housing broadly, at a policy level. Similar to past developments in which I've recused myself, I want to avoid any appearance of conflict. And because I work with so many dedicated and skilled affordable housing professionals in my advocacy work, my practice in the past on items before the city council, and currently in this particular item related to the UCC development, is to recuse myself to ensure that there is no appearance of conflict of interest."
After Mavity declared her conflict of interest, Mattick asked city staff members for written summaries of their interactions with her regarding the PPL project. Mattick did not make a recommendation to the council after his investigation.
The committee provided another statement for the meeting that expressed surprise that a third-party investigation had not been commenced and argued that Mavity's declaration of a conflict of interest did not resolve aspects of the complaint related to that accusation. The statement objected to emails Mavity had sent in the past relating to the PPL project's timeline and her presence at a study session about the project.
During the meeting, several residents echoed the call for an outside investigation.
Resident Tom Larson focused on the "seemingly unanimous agreement that the project should move forward" at a council study session.
"It looked like a done deal by the end of the meeting," Larson said. "The PPL project feels like a rush, and I find that disturbing."
Resident Barb Patterson spoke on behalf of Mavity.
"I'm in disbelief and irritation that representatives of the Elmwood Neighborhood would attack a respected city council person in this way or insinuate that she has been anything but fair and just," Patterson said.
The PPL proposal has faced strong opposition, she noted.
"At the public meeting that I attended at UCC, I witnessed a great deal of vitriol, animosity, rudeness and general belligerence about the project," Patterson said. "In my opinion, this attack on Councilmember Mavity is part of the neighborhood pushback to this project."
Mavity said the documents staff provided show "with absolute clarity" that no interference with administration occurred.
She pointed out that other council members have repeatedly heard her recuse herself from projects when they come before the council. She said she disclosed her relationship with PPL as part of her work to advance affordable housing in January, before an application to the city had been made.
As for interference, she said, "I freely provide insights" when asked, but directs stakeholders to talk to staff for technical guidance and application details.
"Never have I asserted in communication or in writing or otherwise that I would or could have a decision-making role in steering this project," Mavity said. "I think the record clearly demonstrates that no interference occurred."
Mavity raised the issue of defamation of character considering the complaint's "false accusations of what is alleged as nefarious," which she said legally means criminal wrongdoing. Such accusations "could undermine public confidence in how the city does its business," she said.
Council reaction
Most council members did not find the complaint persuasive.
Councilmember Tim Brausen said, "When I went through this complaint, I see a lot of accusations. I don't see much in the way of facts."
Sean Walther, planning and zoning supervisor for the city, told council members, "We had not felt any pressure from Councilmember Mavity to adjust or change how we've completed the process. The process that we are following is not unusual."
Councilmember Margaret Rog agreed that it's common practice for council members to have informal contacts with developers. She said she, too, had an informal conversation with people representing the church.
Councilmember Rachel Harris said Mavity has held herself to a high standard in declaring potential conflicts of interest before the council has voted on projects.
Regarding the accusations of interference, Harris said, "It's categorically untrue, as demonstrated in city documentation."
Councilmember Nadia Mohamed also said she did not see any proof of wrongdoing on Mavity's part. City staff members often reach out to ward council members to let them know about what is happening in their wards, Mohamed said.
Spano suggested an independent investigation should "check our work" rather than relying on the comments of staff and the city attorney.
On the conflict of interest issue, he said, "Where the public is concerned, they don't differentiate between the moment you take a vote and the moment you start advocating for a project one way or the other."
But Councilmember Larry Kraft said the city charter clearly ties conflicts of interest with votes. As for interference, Kraft said he read the emails between staff and Mavity very carefully.
"I saw nothing abnormal or strange," he said.
Hiring an independent investigator would "set a dangerous precedent" that could obligate the city to conduct such an investigation anytime a community group that opposed a project filed a complaint, Brausen said.
In her statement after the vote, Mavity said, "The headline here is that the Complaint was completely false, full of innuendo and false allegations, from a group of neighbors who are unhappy with my policy positions and the changes happening in their neighborhood. There was no evidence that substantiated any of these false allegations. I am satisfied that the resolution of this complaint by the St. Louis Park City council, based on facts and evidenced resulting from the city attorney's investigation, has exonerated me entirely of these false accusations."