Park townball off to 22-7-1 record
Tuesday's 18-2 rout of the Chaska HitDawgs came at a good time for an ailing St. Louis Park townball team looking to enter a week away from games with a 22-7-1 record.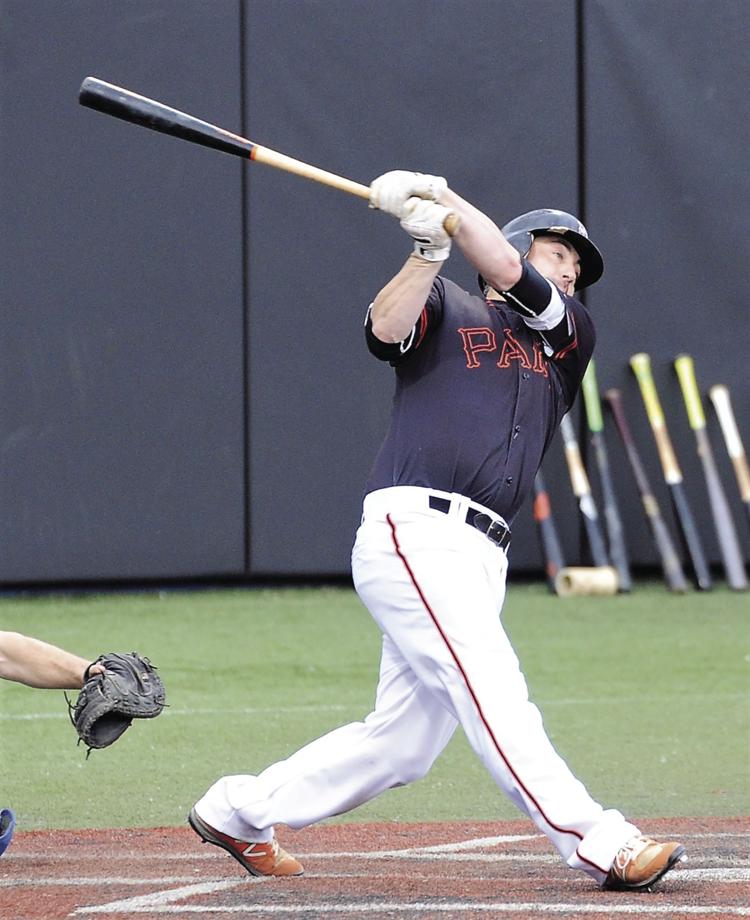 "That was a much-needed win," player-manager Chris Duda said. "The injury bug hit us as of late. We've lost players to the Northwoods League so this was a good time to slow down and relax before the final push for state."
Duda explained that the Pirates went into the season with 13 batters who could fill the No. 3 spot in the order at any time. Now that number of healthy bats is down to eight.
"What's kept us grounded is the pitching and defense with Andy Davis and Andy Peterson back as staples in the pitching staff," Duda said in addition to Jack Goldsmith who returned to the area after a successful collegiate career in Milwaukee, Wisconsin. Goldsmith is 8-0 with a 0.97 ERA, 0.62 WHIP and 68 strikeouts in 37 innings.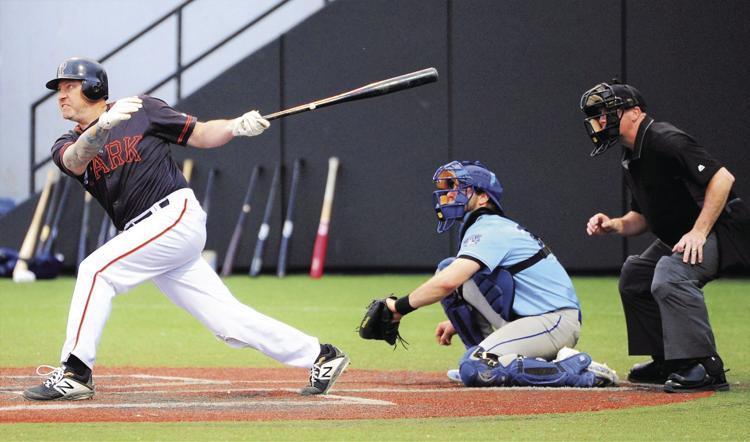 The season-high 18 runs on July 2 were powered by four-hits each from Jake Mangler, Duda and Adam Seaman. 
Mangler and Duda each hit their 10th doubles of the season and Mangler added a pair of home runs while Duda and Seaman were held to just one round-tripper in the break-out game.
Davis gave up two runs on two hits with three strikeouts and no walks over five innings to move to 3-0 on the season before George Jensen struck out four batters in two innings of hitless relief.
"Seaman's having the most fantastic season ever for us," Duda said in praise of the standout catcher who his absolutely smashing this summer with a .426 batting average, slugging at a .778 rate and has a 1.248 OPS. He has 16 extra base hits, driving in 54 RBIs – one off his 2018 total in 59 fewer at-bats.
"Anytime someone is on base, he finds a way to get that runner in," Duda said of Seaman, who is a former St. Paul Saints catcher and leads the team in several offensive categories.
Park lost shortstop Alex Fedje-Johnson, who provided a consistent fielder and speed on the bases and Jimmy Heck stepped away from the team this season. Paulson is battling a surgically repaired knee and Joe Pierce welcomed a new baby to the family, taking away time at the ballpark for the time being.
Duda recently surpassed a milestone only a few baseball players have accomplished with his 200th hit by a pitch as a member of the Pirates.
"I'm going on a five-six game streak of being hit," he said, almost as a badge of honor for crowding the plate. "Anybody would tell you I'm on the plate but I will not move off it. If it's coming at me, I'm going to wear it."
Over nearly two decades, Duda has learned how to brace for the ball so it might not sting quite as much. "I've got more soft spots on my body nowadays," he said.
When asked where he draws the line, Duda replied: "One's in the knee caps and elbows. Those get me to move out of the way but my job as the No. 2 hitter to get on base for Seaman to bring me in."
He recalled being hit in the hands at the state tournament a couple of years back and didn't recommend doing that again. 
Follow Jason Olson on Twitter @SunSportsJason.