Jeff Cohen kept his annual marathon streak intact with a virtual Boston Marathon on the Twin Cities course with students, friends and family support
Running marathons isn't anything new for St. Louis Park High School teacher Jeff Cohen.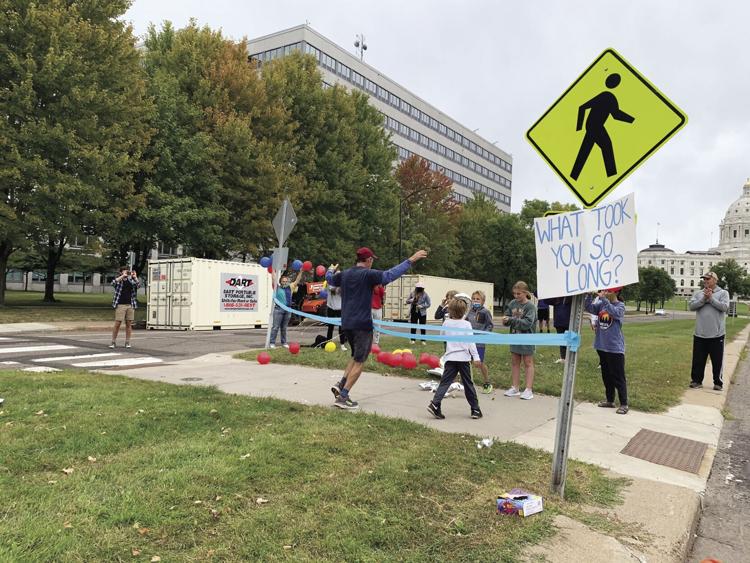 He's finished more than 40, going back to his first Twin Cities Marathon in 1998 including four Boston Marathons and even the Pyongyang Marathon in North Korea.
Last April was supposed to be his fifth Boston Marathon but COVID-19 pushed the start to this month before ultimately going virtual for the 2020 edition.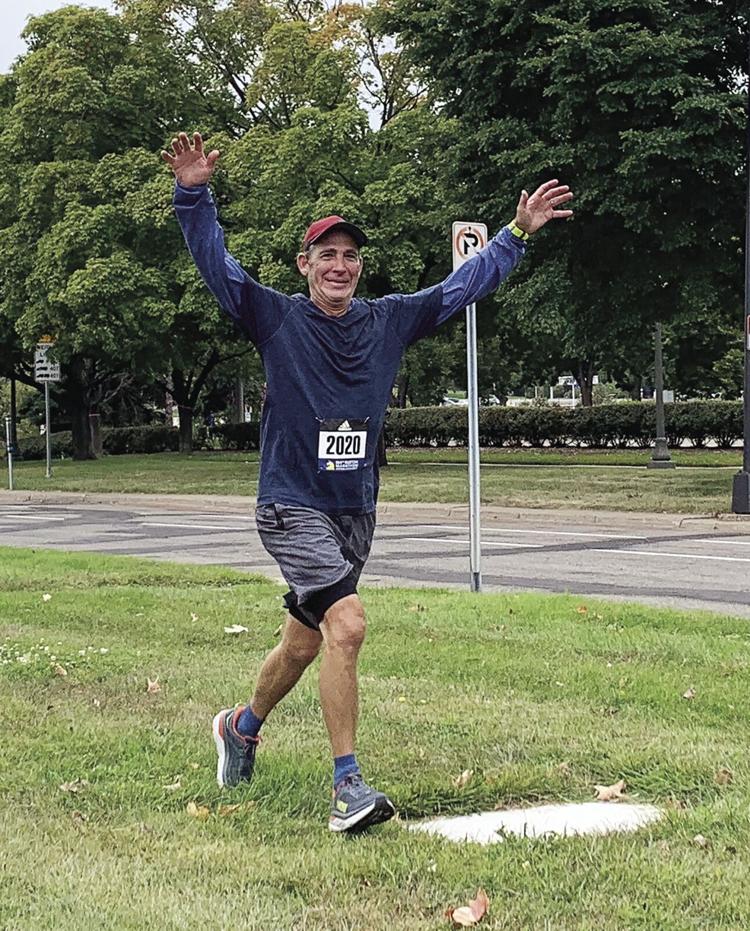 Runners were able to upload their time on a 26.2-mile course of their choice and still receive awards.
Without a marathon under his belt in 2020, Cohen decided to cover the Twin Cities Marathon course, without the typical enthusiasm. 
"I was debating it because every race is virtual so far and it just didn't sound exciting to me without the crowd and other runners," he said. "I was telling my students who were alongside me on their bikes, it was so strange to be retracing the course with food and water from them but no music on the course or people lining the nearly entire route. For me, Twin Cities has the best fan support of any race, including Boston – start to finish."
"There is something about the Twin Cities Marathon," Cohen said. "It's known as a fast course plus the combination of the beautiful environment with the trees turning and the technical aspects of the course make it conducive to running a fast time."
He had a small group of students from his social studies classes along with friends and family meet him at the starting line, particular mile markers and again at the finish line in St. Paul. He broke a blue ribbon to signal the end of the race as the small crowd surprised Cohen with balloons and silly string. 
Instead of treating it as an intense marathon, Cohen kept his pace at a typical training run even stopping to talk with folks along the route and pausing long enough for an interview with KARE-11 TV. Two students, junior Andy Melear and Mona Regan, kept him company biking the last 20 miles with him as classmate Ella Roether put together the support group.
He estimated the stoppages added around 15 minutes to the sub-4 hour time after he covered the 2019 Twin Cities course in 3:08:50 – a 7:13 pace.
North Korea
As a history teacher, Cohen's curiosity led him to complete the Pyongyang Marathon in North Korea, something he considers a once-in-a-lifetime experience. 
"I'm a history teacher and I love studying the cold war and the Soviet Union as it was back during the cold war," he said. "North Korea is the only place left to get a sense of what it was like to live under a totalitarian regime. I've read books about North Korea and was just fascinated by it so I stumbled across the Pyongyang Marathon."
He went with a tour group through China then flew on a Soviet-era (Tupolev) North Korean airplane into the city. "It was the most bizarre week of my life and being all by myself made it more unsettling," Cohen said. The trip was soon after American Otto Warmbier was arrested for stealing propaganda from a hotel, the same one Cohen was set to stay in.
Despite his family's wishes to skip the trip, Cohen still went and said once he was on the course, it was like any other marathon. They completed four loops of a 6-mile course going by notable sites in the city after starting inside the Rungrado 1st of May Stadium, which is known as the largest stadium in the world with a capacity of 150,000 people.