Park honors late assistant coach ahead of the game 
After honoring the life of former assistant coach Braedan Weiss ahead of the Sept. 10 home opener at St. Louis Park Stadium, the Orioles (1-1) picked up a 26-20 overtime win against Bloomington Jefferson.
Weiss, 37, died suddenly in March and was a beloved coach, not only among the Orioles staff led by head coach Jason Foster, but also by the students he enthusiastically supported during practice or on the sideline during games.
"It was an emotionally draining day to honor our fallen coach and was a perfect storm that came to a good end for us," Foster said as running back Deontez Ross, Jr. ran for two touchdowns including a 5-yard score in overtime to end the game. Defensive back Darryl Kemp III turned the ball over to the offense with an interception on the opening possession of overtime.
Heading into overtime, Foster relayed a familiar message Weiss used to share about adversity breeding opportunity. "Coach Rob [Griffin] told them, 'What better chance?' It was chilling with [Weiss] on our mind."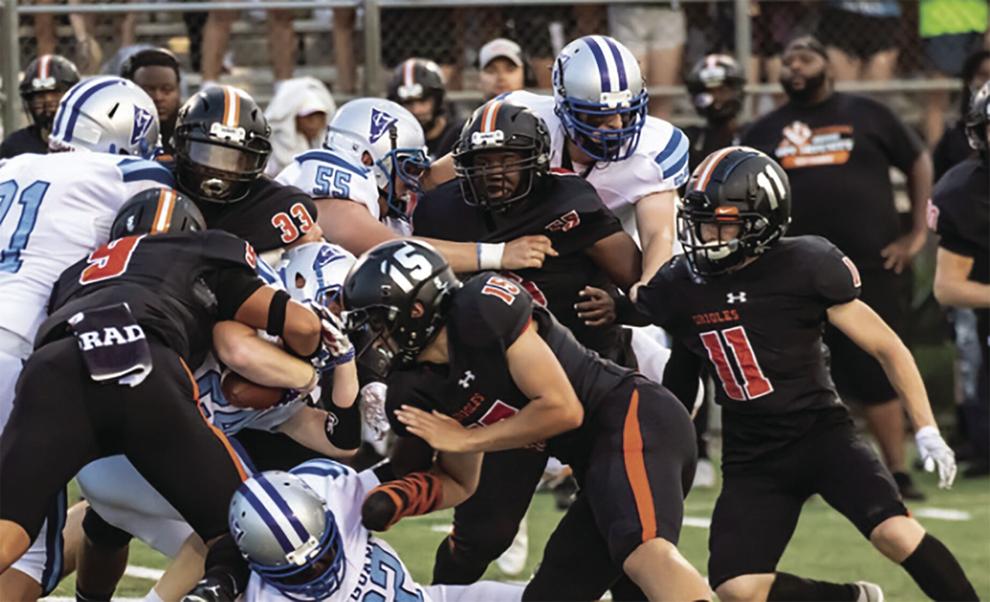 Ross emerged as a feature back for the Orioles after showing flashes of success during practice. He carried the ball 23 times for 173 yards. 
"He's been running well at practice so we decided to give him a shot," Foster said. "Our offensive line is a strength of the offense. [Ross] was hitting holes in practice which was something we needed and we decided to pull the trigger and went with him."
Kemp's interception came on fourth down and two plays later Ross ended the game.
Park senior kicker Nicholas Kent kicked two field goals, including the opening points of the contest from 28 yards out. He added a 26-yard kick to jump start a 10-point comeback in the fourth quarter and made both extra-point kicks including the tying point after quarterback Will Dvorak's 1-yard plunge over the goal line late in regulation.
Ross' first score came late in the opening half on a 6-yard run to carry a 10-7 lead into halftime.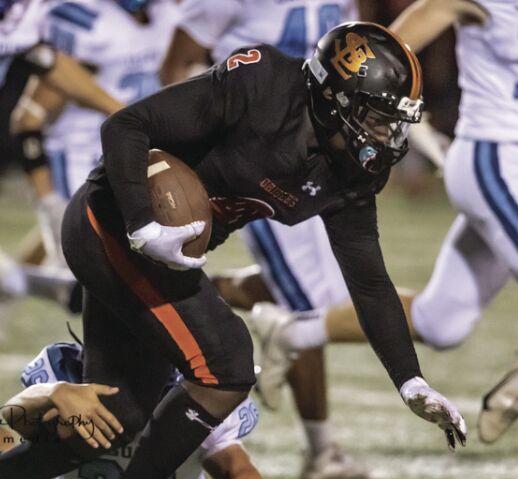 Jefferson returned an interception 32 yards for a touchdown early in the third quarter and added a 24-yard touchdown throw from quarterback Robert Traylor to Max Clark as the Jaguars pulled ahead 20-10 early in the final quarter.
Dvorak finished with 160 yards passing completing 10-of-16 passes in addition to 48 yards rushing on 16 carries. He completed passes to six different receivers including Brady Walsh with three catches for 31 yards. Marcus Hosfield and Stanley Regguinti each had a pair of catches while Regguinti had 53 yards to lead the receivers.
Defensively, Thomas Moot had 10 tackles to lead the Orioles, followed by Henry Bendickson with eight, senior linebacker Christian Arteaga with six and Mason Amelse with five. Bendickson and DaJuan Pierson each had a sack.
The win came on the heels of a 32-12 loss at Simley to open the season Sept. 3 with a Suburban District crossover game. Park plays in the Red subdistrict while Simley (12-0) plays in the Grey.
Foster said the focus of the game plan on offense this week was to rebalance the running attack. "We threw the ball over 35 times and rushed 16 times," he said. "What you want in high school is to establish the run to have success and [Sept. 10] we ran 43 times to throwing 19 passes which is better for us."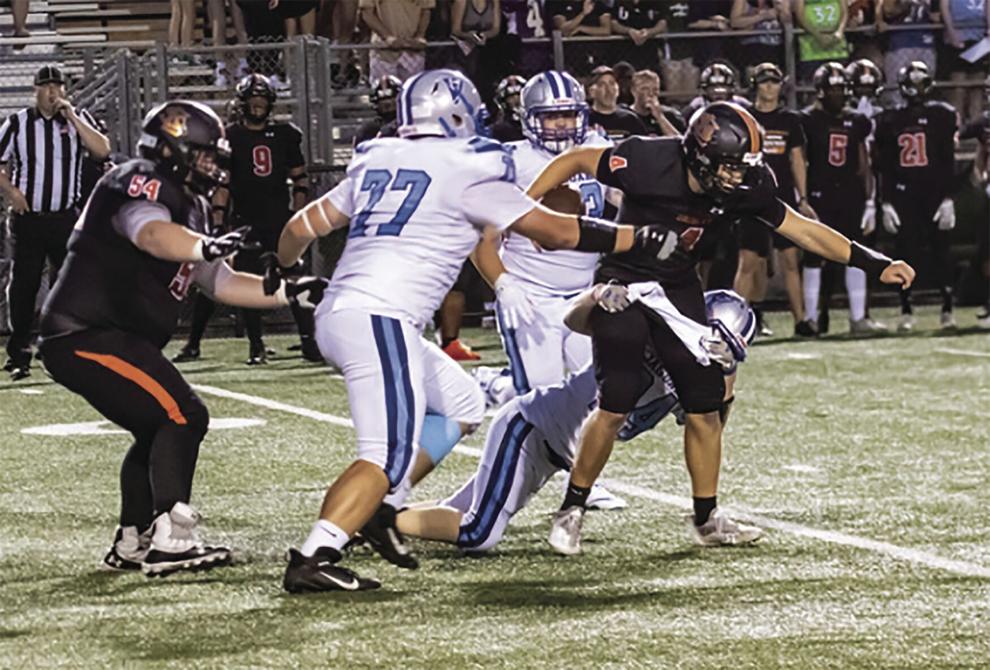 Dvorak completed 14-of-32 passes for 223 yards with a pair of touchdowns and interceptions. Stanley Giovannelli caught both of those second-quarter scores from 70-yards and 28-yards out, respectively. The junior hauled in six passes for 147 yards while Walsh added four catches for 47 yards. Bendickson led the rushing attack with 33 yards on nine carries. Kemp, Arteaga and Zach Helfmann led the defense with 11, 10 and nine tackles, respectively. Kemp and Amelse each had an interception.
Park returns to the road this week to face another Suburban Gray foe in Two Rivers (formerly Henry Sibley High School) with a kickoff set for 7 p.m. Friday, Sept. 17. The Orioles return to St. Louis Park Stadium to host crosstown rival Benilde-St. Margaret's Friday, Sept. 24.