Girls win Division 2 state title, boys place seventh in Division 1 state tourney
Orange Crush, the nickname for the St. Louis Park High School Ultimate Frisbee program, recently wrapped up the spring season.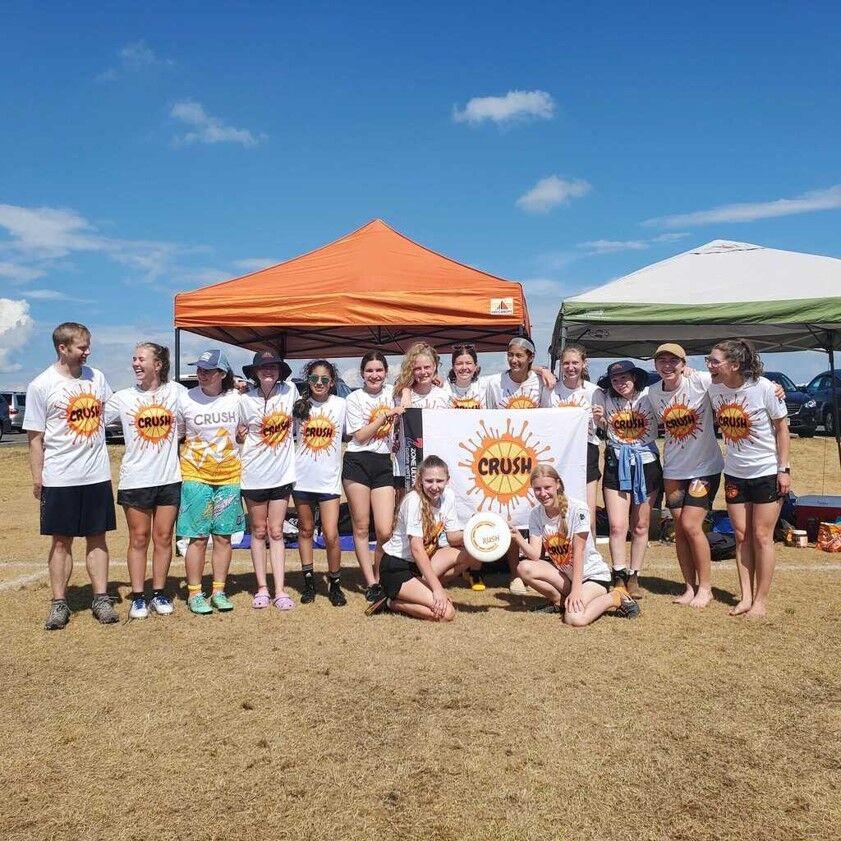 After collecting one win during the regular season (excluding tournaments) the girls team went 7-0 to win to capture the Division 2 title at the June 27 state tournament at the National Sports Center in Blaine.
Coach Kevin Ruda said everything clicked once the tournament started.
"We had good games against everyone in the West Metro Conference but most everyone went up to Division 1 for state and we would have good parts of games against everyone," he said.
At state, girls teams were divided into two divisions, based on the total number of teams.
This was the first state title for the eight-year-old Park program, captained by seniors Megan Raatz and Liz Madigan, along with junior Natasha Johannes. 
Ruda said the program made strides to be competitive over the last three seasons but COVID cut short a promising class of 2020 graduates. This spring's team was smaller than normal, with only 15 players instead of more than two dozen.
"The really good thing is if you've never played a sport before you'll fit right in because of the mix of backgrounds on the team, including those multi-sport athletes who say 'This is my favorite,' referring to Ultimate."
Ruda takes pride in Ultimate being a truly team-first sport, "since you can't score by yourself. You need teammates to throw and catch the Frisbee."
Ultimate is similar in style to flag football with a lot of passing and running but also mimics soccer in the constant play without stoppages. Once a Frisbee is caught, the player must stop running and throw it within 10 seconds. 
Park practiced at Louisiana Oaks Park and played games at Walker Park, except for the conference wild-card game played at the St. Louis Park Stadium. "If we won we would've been in Division 1 but we lost," Ruda said.
Park completed the run with a dominant 12-7 win over St. Paul Central in the state championship game, the third win on July 27. Park opened with a 15-8 win over White Bear Lake at 8 a.m. then a 10-6 win over Great River Academy to set up the final in a span of seven hours.
Park beat Central in pool play the previous day but Ruda told the team, "It was a new day and we were fired up but it was at the end of a grueling tournament for us."
The boys (13-8) wrapped up a remarkable season as well with a seventh-place finish in the Division 1 state tournament for the second time in program history (2019). They were ranked third for much of the April-June regular season, in addition to winning the North Suburban Conference Championship on their home field at St. Louis Park Stadium against Maple Grove June 10.
Captains for the boys include seniors Jack Kroells and Alex Staib, along with juniors Danny Shope and Joe McGurgan.
As the program continues to build on participation and add to the trophy case, teams also played its first matches at St. Louis Park Stadium, including once for the boys JV while the boys varsity team played on the home field three times.
Next up is the Minnesota Ultimate Mixed League in the fall.
Follow Jason Olson on Twitter @Jason0lson.