St. Louis Park High School's incoming interim principal has experience working with a national program that began at the institution she will lead.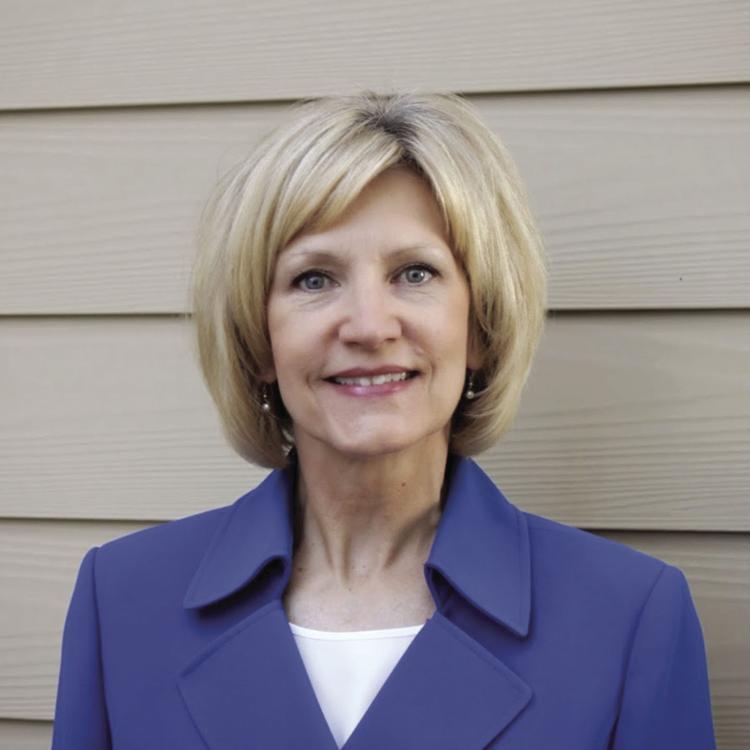 The district announced May 19 that Wendy Loberg, an on-call national trainer with the Building Assets, Reducing Risks initiative, will serve as the school's interim principal for the 2020-21 school year. Loberg has previously worked as principal of Maple Grove Senior High School and as a system leader in Osseo Area Schools. She has also been a teacher, counselor and administrator for Anoka-Hennepin Schools.
St. Louis Park School District Superintendent Astein Osei said in the announcement, "I am excited for Wendy to join the team; she is a knowledgeable, highly skilled educational professional and an exceptional leader with extensive experience in K-12 education. Wendy brings a lot of experience to the interim role. She has led as a high school principal in the past and her beliefs align with the strategic direction of St. Louis Park Public Schools."
The Building Assets, Reducing Risks program with which Loberg works became a model throughout the country after it showed promise at the high school. It began as a way for the St. Louis Park School District to help freshmen transition to high school. At the time, nearly half of the district's ninth-grade students failed at least one class. Other risks on the rise then included higher rates of substance abuse, truancy and discipline referrals.
The program builds on the Minneapolis-based nonprofit Search Institute's 40 "Developmental Assets," or positive attributes that children need to succeed. Implementation of the high school system included restructuring class schedules to allow teachers more time to collaborate, training for staff members and involving parents.
The teams of teachers began to meet regularly to discuss students who needed more attention and the best strategies for reaching them. The failure rate at St. Louis Park fell 28 percent in one year.
The program later caught the attention of officials at the U.S. Department of Education who invested millions of dollars in expanding the program at St. Louis Park High School and rolling it out to schools in other states. The effort led to the independent organization with which Loberg has been involved.
Of her skills, Osei said, "In her past leadership experiences Wendy has demonstrated the ability to implement effective strategies to elevate student voice and engage stakeholders. She is extremely excited to join the St. Louis Park High School community and support our work to provide a safe and nurturing environment that energizes and enhances the spirit."
She has provided professional development training for district staff and other Minnesota districts through her personal consulting practice. The training she has provided has focused on social-emotional learning, engaging instruction, trauma-informed practices, cultural competence and positive school cultures, according to the announcement.
Loberg said in the statement, "I am a passionate, proactive champion for children and staff, and I can't wait to begin serving as interim principal for St. Louis Park High School, a school steeped in the tradition of excellence."
Osei indicated that the district will seek candidates for the permanent position in spring 2021 and will provide a process to encourage stakeholder input.
After the district conducted virtual second interviews with three candidates for the permanent position last month, Osei decided not to offer the position to any of the candidates.
"After much consideration, I have made the decision to not move forward with any of the candidates that were interviewed ... and to restart the process for the high school principal position next spring," Osei said in a statement at the time.
He added, "Although each candidate possessed their own set of strengths, I believe it is important for our next high school principal to possess leadership attributes that resonate more broadly with our stakeholder groups. This will be critical as our next leader works to create the conditions necessary for each student to actualize our district mission."
Earlier this year, current Principal Scott Meyers announced he would leave his position at the end of June to return to being a teacher in the district. He explained that he wanted to spend more time with his family.
"I believe deeply in the St. Louis Park Public Schools Mission and Core Values and I look forward to continuing to strive for racial equity in the classroom," Meyers said in a statement regarding his decision. "I will advocate for all students and families and engage multiple perspectives in my work."
Meyers took over as the high school principal in 2015.