NPSL expansion is coming to St. Louis Park Stadium in 2021
Joy of the People, the St. Louis Park-based youth soccer club, announced that it will be one of seven expansion clubs to join the National Premier Soccer League starting this spring.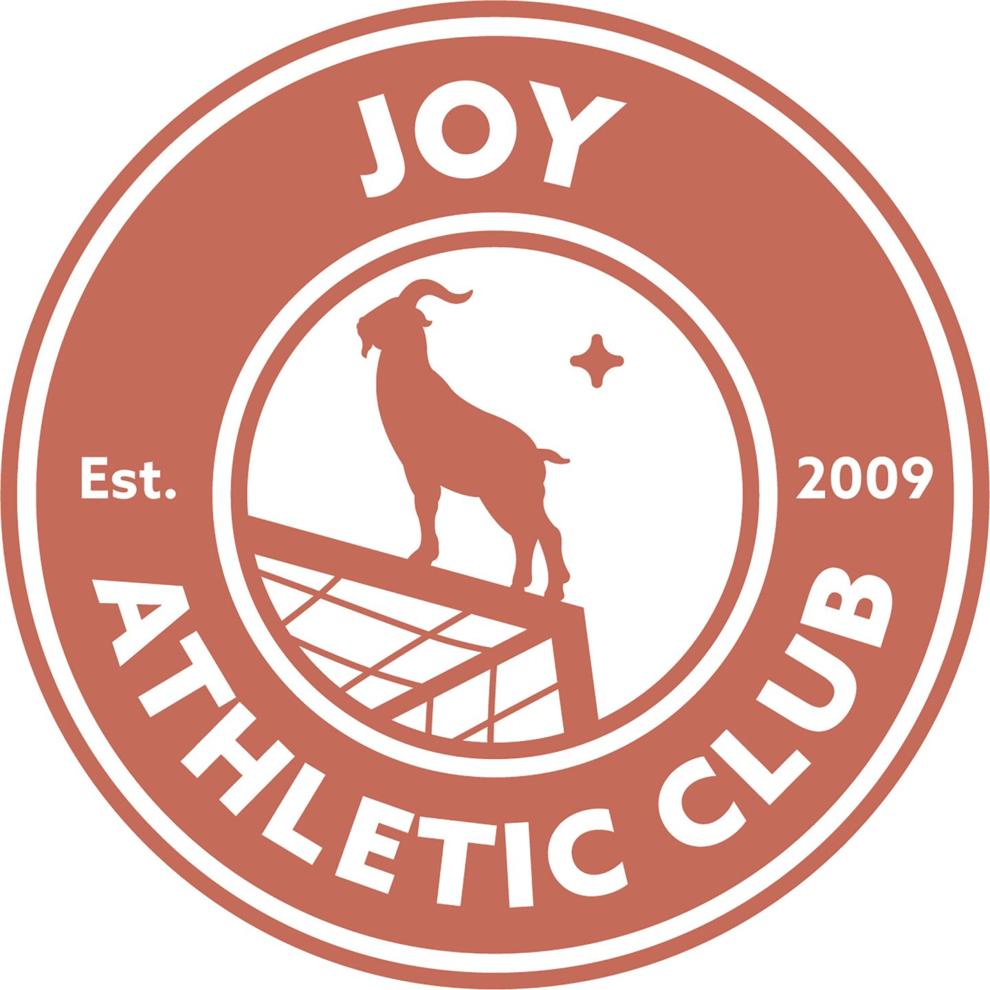 The NPSL is a nationally-recognized men's soccer league and Joy St. Louis Park joins Appalachian FC, Florida Roots FC, Georgia Storm SA, Irving FC, Panathinaikos Chicago and Southern States SC as expansion franchises in 2021.
The NPSL announced the expansion plans on Dec. 3 and will play in the Midwest Region in 2021.
NPSL Managing Director Cindy Spera said the club will strengthen the NPSL brand in Minnesota and throughout the Midwest. "Their community-based approach to the game is one that aligns nicely with the NPSL's values and beliefs."
JOTP founder and artistic director Ted Kroten will lead the team from a distance as they hired Minneapolis South coach Arinze "Ace" Ezirike as head coach and technical director.
He has over 13 years of coaching experience, including five years with the St. Paul Blackhawks, 10 years with Minneapolis United and nine with JTOP. He was named the Section 6AA Assistant Coach of the Year in 2015 and 2020.
Andrei Gotsmanov will serve as the general manager.
"I'm not very good at running teams," Kroten said. "My job is to set the team up for success with management and operations. I want to use my time growing the world of free play. I'll be a big fan and involved in setting up the methodology of training and basically coaching the coaches."
The club's first signing is none other than Bennett Kouame, who is coming off an All-State performance as a junior at St. Louis Park.
He will continue to call St. Louis Park Stadium home, as Joy St. Louis Park will the Orioles' field during the season with matches May through July. The goal is to host seven to nine home matches.
Kouame was one of eight Orioles with ties to JOTP.
Last February, Kroten helped the JOTP U19 Boys win Minnesota's first national futsal (similar to indoor soccer) championship at the US Youth National Futsal Tournament. Many of the players had been together since they were 9-years-old and outscored the opposition 23-7, including a 5-0 win over West Akron National Team in the finals. This was the sixth national tournament entered for this group, advancing through the group stage as 16s. They finished second as 17s and lost a semifinal shootout as 18s. Goalie Cody Barrett had consecutive shutouts to win the title. 
Kroten thought what better spot in Twin Cities to be the epicenter of a soccer franchise than St. Louis Park?
The community has openly embraced the Joy of the People concept to build communities and health through unstructured soccer play.
"Joy of the People believes in and is committed to the idea that unstructured sport time is integral to the child's social, physical, and emotional health," the press release stated.
Kroten founded JOTP in 2009, saying: "We bring a different methodology to develop and play. We will fill our team with homegrown players who are very good at producing entertaining play. They are good at entertainment. They have learned soccer that way and have always made it fun for themselves and others. You will see a different brand of soccer."
Instead of elite-team tryouts, practices, matches and state, regional and national tournaments, the focus for JOTP is developing a passion for the game through the free play concept of minimizing structure and coaching with the ultimate goal of fostering a passion and want-to-play organically instead of rigid practice and game structure found in other sports and organizations.
Park is where the non-profit JOTP is based with programming in St. Paul and St. Louis Park.
Kroten said that five years ago they focused on more free play and programming out of Avail Academy (Edina campus, with campuses in Fridley and Blaine) but are now looking to add a more high-level team.
St. Paul is home to Minnesota United in Major League Soccer at Allianz Field. Fellow NPLS side, Minneapolis City SC is based out of Augsburg University in Minneapolis.
A location away from those two teams seemed ideal since being based in Minneapolis or St. Paul would force Joy St. Louis Park to compete for fans.
"St. Louis Park is a super independent community and we were asked in the expansion process why St. Louis Park," Kroten said. "It fits perfectly with us as an independent-minded, progressive and proud neighborhood."
This fall the St. Louis Park High School varsity program had eight JOTP players.
Kroten is familiar with youth sports through his work with St. Paul Blackhawks and Minnesota Thunder, among other programs over the years.
Games are scheduled to be played at St. Louis Park Stadium with the idea of creating a full game-day atmosphere with food and music and the inflatable goals and fields for side games going on.
"We believe the community is tied into the development of the child and I think we do a really good job expressing that," Kroten said.
The NPSL is part of the fourth tier of soccer leagues in the United States at a semi-professional level. Major League Soccer (Division I) at the top followed by USL Championship (Division II) and USL League One and the National Independent Soccer Association (Division III). The NPSL is sanctioned by the USASA and have automatic bids to play in the Lamar Hunt U.S. Open Cup.
Joy St. Louis Park will not pay its players to help keep their amateur status intact and serve as a stepping stone to higher aspirations.
"This is more of a developmental tool for college players to develop for the next level," Kroten said. The idea is to give more homegrown younger players a competitive avenue to gain experience while mixing in more veteran professionals to mentor them.
The crest for the Joy St. Louis Park is a pink/orange circle with a goat standing on top of a goal with a star above its head.
"We were messing around with names and I really loved that one, Minnesota Goats," Kroten said. "Goats are cute and fun." It is also the acronym for "Greatest Of All Time." Young goats are called kids and they live in a structure called a loafing shed.
To play off the goat theme, the stadium will be known as the loafing shed and the supports known as loafers.
As for the crest with a goat on top of a goal, the idea stems from a World Cup 2014 poster from Manaus. Two parrots sat on the corner of a goal on the poster, which Kroten loved and wanted to try and replicate. 
The team color is the official Joy of the People color, precisely between pink and orange. "We get a lot of questions about what color is it, pink or orange," Kroten said, which is the point, something unique and original.  
Another venture for Kroten with JOTP is the rollout of the FreePlayGo program at a national level. JOTP pays those over 18-years-old to run and participate in a neighborhood pickup game. Kroten said the idea is based on the gig-economy model (similar to Uber). For example, a JOTP representative would go to Peter Hobart Elementary School to run a two-hour pickup game where the kids would check-in and check-out before and after the session so parents can keep track of where their kid is. After the session, the parent would be asked if they would like to donate to FreePlayGo with that money going back to the person running the game, the FreePlayGo Hero.
They also do on-call games for a variety of sports and venues like schools or backyards.
"This is a brand new initiative we've developed during the pandemic and it draws interest from other sports and areas across the world," Kroten said.
The need for this stems from what Kroten was a part of an experienced first-hand as a player, coach, and parent. "Coaches get the itchy-trigger finger [at pickup games like this], I was one of them, and one way to remove the coaches is to just go out and play. You model yourself having fun and the kids will follow."
As for adding a Joy St. Louis Park women's team in the future, Kroten said they've applied to possibly start next year. As a precursor, the plan is to host women's exhibition matches before the men. 
"I envision watching the women's game, grabbing something to eat, listen to music and then watch the men's game," he said. "The goal is to create something for boys and girls to want to be a part of."