St. Louis Park girls track and field won a Metro West Conference triangular meet at Chaska April 20. 
The 2019 Metro West Conference champion Orioles edged Jefferson by eight points (60-52) and Chaska finished third with 40 points.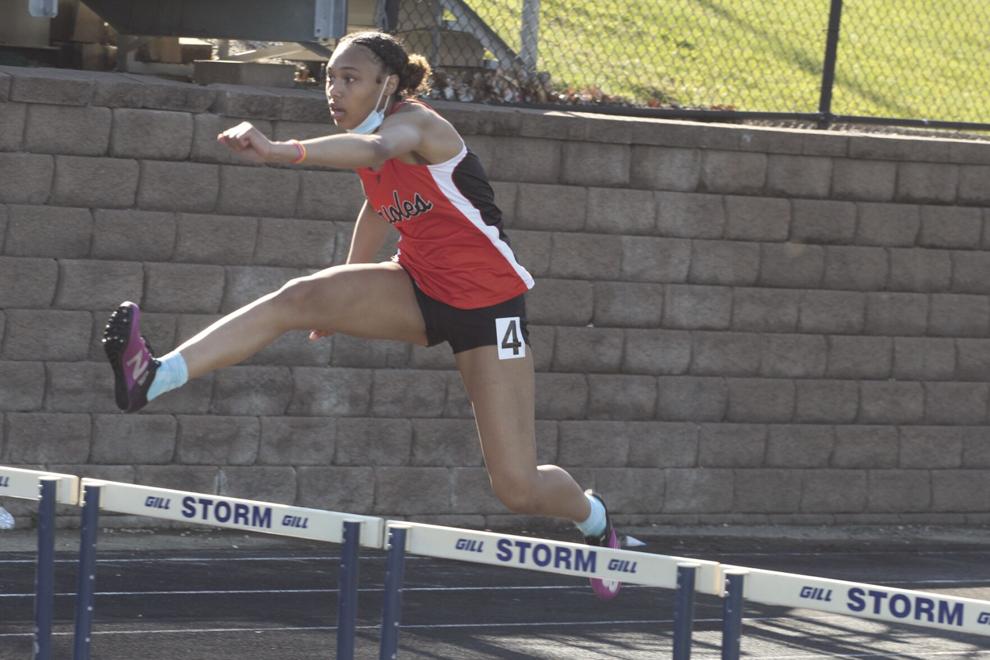 Junior Freya Wade won the 100-meter dash in 13.73 seconds ahead of Chaska junior Daneyah Hughes (13.821).
After 16 seniors graduated from the 2020 squad, Park coach Rich Keith is thankful to have the captains back, helping make up for the lost time in development.
"Our participation numbers are half of a typical year," Keith said. "The girls understand that low participation numbers equate to more opportunities. We have a lot of holes to fill but are confident we will once again be competing for the Metro West Conference title."
Those captains include seniors Maddie Olson, Jamellia Berry and Allana Frankline, along with juniors Freya Wade and Fredonia Zeigle.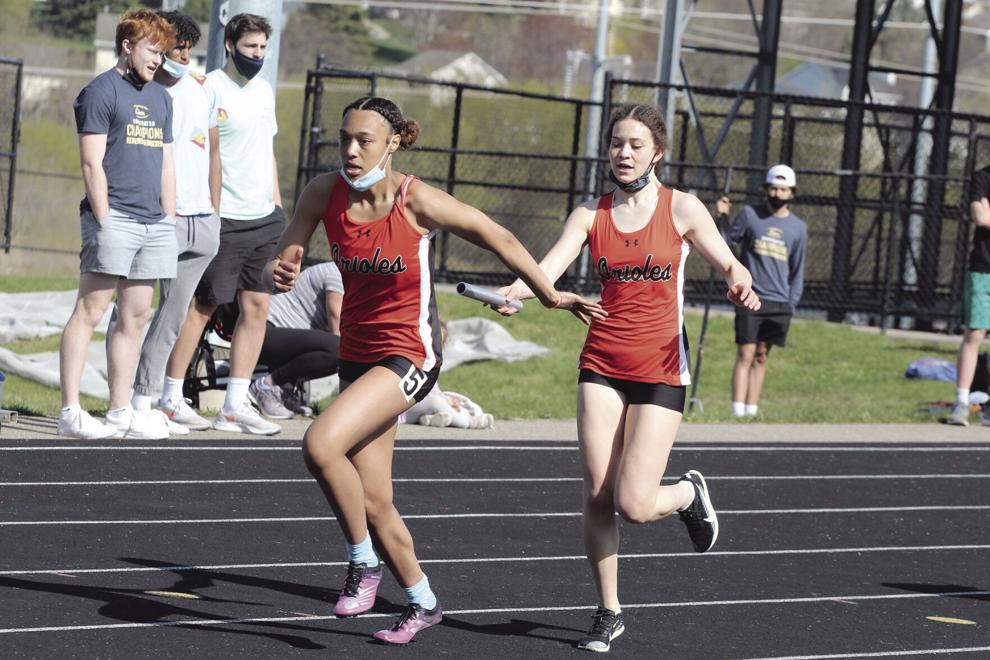 Junior Alma Beaton won the 400 (69.45) ahead of Jefferson sophomore Molly Woods' runner-up time of 72.25 and Park eighth-grader Eleanor Linderman was fourth in 75.57.
Park's distance dominance carried over to the track season where the freshman trio of Jersey Miller (2:29.56), Hanna Wilsey (2:36.54) and Ruby Massie (2:40.44) swept the top three spots in the 800 in that order.
Zeigle ran second in the 1,600 in 5:48.72 and classmate Kathryn Holden was fourth in 5:57.13. Jefferson sophomore Megan Lee ran a 5:34.18 to win while teammates Abby Tapajna and Amelia Borgen were third and fifth, respectively.
Park junior Sihirah Reese won three events including the 300 hurdles in 52.09, ahead of Chaska junior Annalise Bury, who was second in 54.95.
Reese also cleared 5-feet, 2-inches to win the high jump, while Massie's 4-8 height was runner-up.
Reese also won the triple jump going 30-9 1/2, more than a foot farther than Jefferson runner-up Annika Dyrud's jump of 29-2.
All three of Reese's winning times and jumps were personal bests.
Olson won the long jump with a PR of 14-3 3/4 while Jefferson's Dyrud was runner-up going 13-6.
In the throws, Park senior Roselyne Iwundu was third in the shot put (28-9) and fourth in the discus (70-6).