Hopkins transfer Salem Maher is ready to lead-by-example 
Coming off a second-place finish in the Metro West Conference, St. Louis Park girls basketball has high expectations again this season, despite graduating five seniors.
Among those back on the floor for the Orioles are junior All-Conference guard Shantell Harden, sophomore guards Kiya Hegdahl and Eve Schmitz and senior guard Ellie Austad who provided a consistent shooting touch last season. 
"We have some major glaring holes and not much depth but we have some girls who will be able to step up who haven't had the opportunity to play," coach Arsenio Richardson said. "It should be interesting."
Add into the mix senior guard Selam Maher who spent the previous three seasons playing at Hopkins and will play for Smith College (Massachusetts) next season.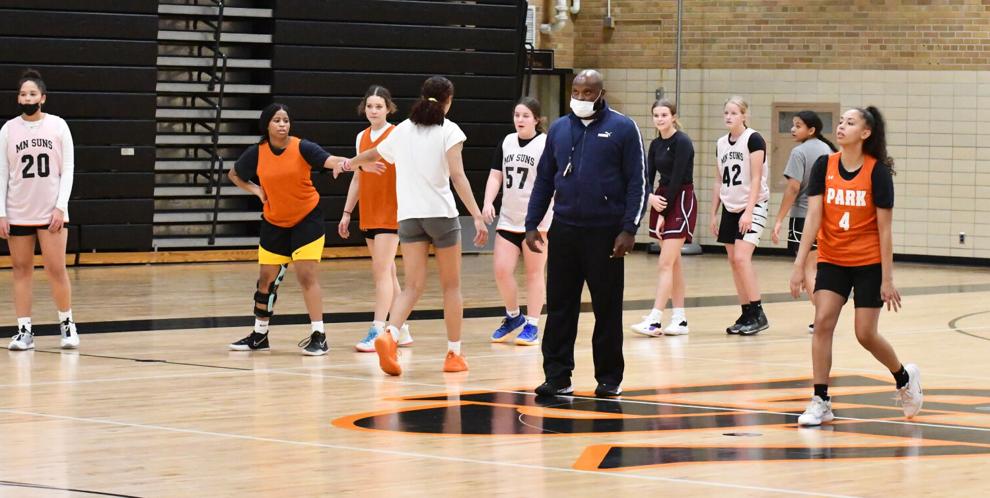 "Good addition," Richardson said of Maher who started for Richfield as an eighth-grader, earning All-Conference honors. "She's going to give us the scoring that we need as a lead guard and outside of her size, she can do it all."
After not starting last season until January, the spring, summer and fall returned to a more typical schedule. "This was more normal than last year," Richardson said. Through preseason practices and tryouts, he admitted there is a lot of work ahead for the team to be ready to compete for a conference crown, especially with the addition of New Prague, Waconia and Orono for the 2021-22 season.
"Absolutely, not at all, and to be honest we have a lot of unknowns," he said leading up to the Orioles hosting a five-team scrimmage Nov. 21. "It will be a good test as we host."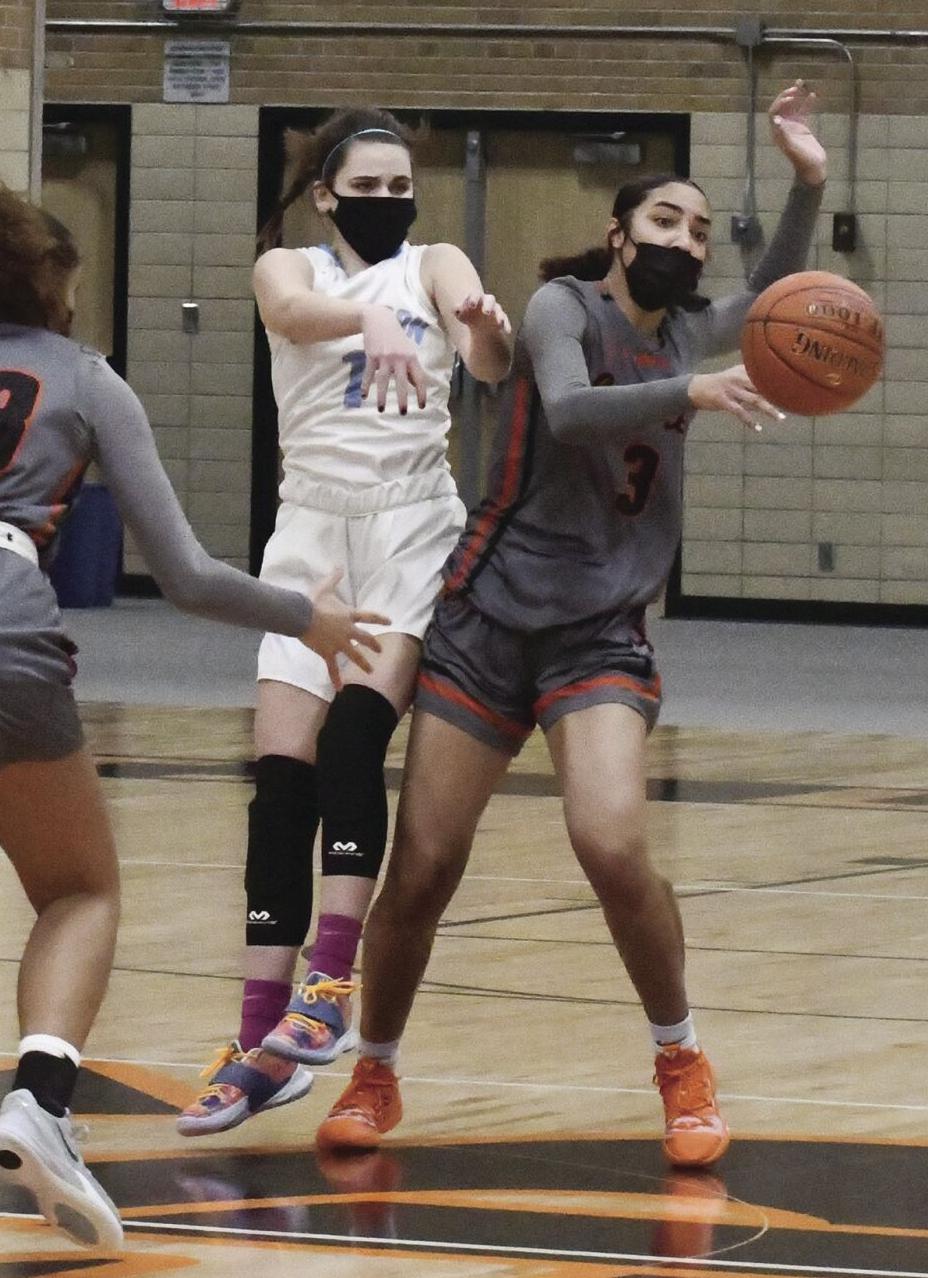 While talking with Richardson during the first day of practice, the team was challenged to make 20-straight layups. Players lined up in two lines, rotating turns from the left or right side. The drill was more than 15 minutes old and counting.
"We start off the season trying to build consistency and perfection and if we cannot make layups we can't win any games. It's the basics of an on-target pass then 1-2 up."
Harden said the team was just getting into the first practice of the season after two days of tryouts. She is ready to see the stands packed once again after players were allowed to distribute two tickets per game last winter. 
"We're ready to get back into normal games and I think we will have a good year with our competition and the conference," she said.
Maher said she is looking forward to playing with the Orioles who are excited to play the game like she is. "The coaches are great and I'm excited this year," she said with experience playing AAU basketball with Harden at Minnesota Suns.
Austad said the chemistry took a while to build last season with three new transfers. On top of facing adversity from COVID-19 protocols. 
Park opens the season at the Hamline Tournament against Farmington (21-1, Section 1AAAA champion and state tournament entrant last season) on Nov. 26 and Minnetonka (15-5, Section 2AAAA finalist) at 6:30 p.m. on Nov. 27.
The Orioles open with a five-game road trip spanning the opening two weeks of the season.
Park hosts Edina in the home opener at 7 p.m. Tuesday, Dec. 14.   
Follow Jason Olson on Twitter @Jason0lson or @SunSportsJason.
(Sun Newspapers staff photo by Jason Olson)
Park junior Shantell Harden (3) is back along with sophomore guards Kiya Hegdahl and Eve Schmitz and senior Ellie Austad. The Orioles added guard Salem Maher to the lineup via transfer after three seasons at Hopkins. She was an All-Conference player as an eighth-grader at Richfield High School.
7 p.m. start unless noted
Nov. 26 vs. Farmington (Hamline Tournament)
Nov. 27 vs. Minnetonka (Hamline Tournament) 6:30 p.m.
Dec. 4 vs. Mankato East (Lindberg Center, Hopkins Breakdown Classic) TBD
Dec. 7 at St. Michael-Albertville 7:15 p.m.
Dec. 21 vs. Minnehaha Academy
Dec. 28 vs. Hopkins (Park Center HS Tournament) 6 p.m.
Dec. 29 vs. Irondale (Park Center HS Tournament) 1:30 p.m.
Jan. 4 at Bloomington Kennedy 
Jan. 14 at Benilde-St. Margaret's
Feb. 15 vs. Benilde-St. Margaret's