Kouame adds goal, assist to help Park start 2-1-0
Thanks to a four-goal second half, St. Louis Park boys soccer is off to a 2-1 start (2-0 in Metro West Conference play) after topping conference newcomer Waconia by a 4-1 final Sept. 9. 
The Orioles couldn't break through in the first half, despite numerous chances to trail 1-0 at the break.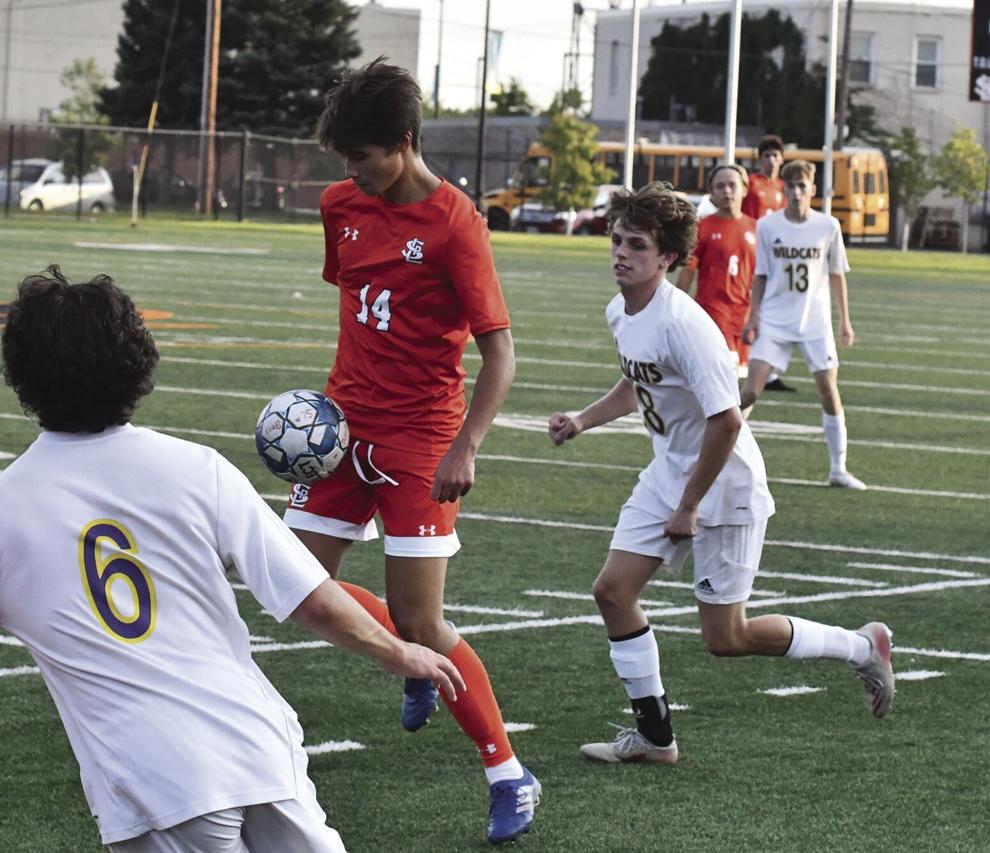 "We should've had two, three goals after a slower start with a few one-on-one chances we didn't put away," said senior captain Bennett Kouame, who had a goal and an assist. Waconia didn't miss on its opportunity as Travis Reigard provided the goal with an assist from Asher Johnson.
Park's offense has been potent scoring nine times in three matches. Freshman Elijah Proost also had a goal and assist and Claudy Zua provided a goal.
"Second half we came out with the pressure to put it away," Kouame said. "We were putting the pressure on them so I think we deserved them."
After a 2-0 loss to Wayzata in the Aug. 28 opener, Park added a 5-1 win at Chanhassen in the conference opener Aug. 31 before a nine-day break between games.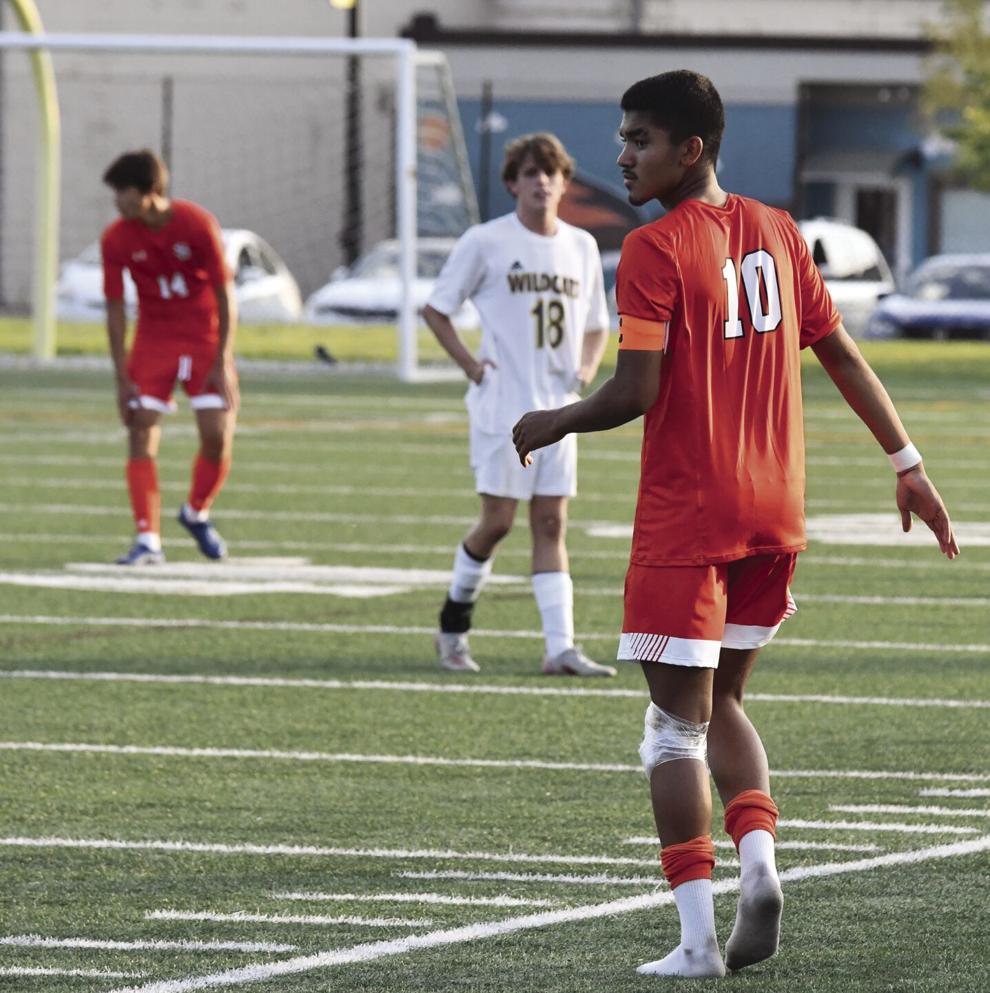 "We are starting to come together more as a team during training sessions and finding our rhythm," Kouame said. They are a veteran group aided with a few underclassmen stepping into the spotlight with the varsity team, including freshmen Proost a midfielder, and John Ryan a midfielder/defender. "It's really exciting because they are great players," said Kouame, who made an impact in the varsity lineup as a sophomore in 2019.
The Orioles missed the services of two varsity contributors who elected to play with Minnesota United's academy team instead of their high school program. Kouame will return to the academy after the high school season to resume his development.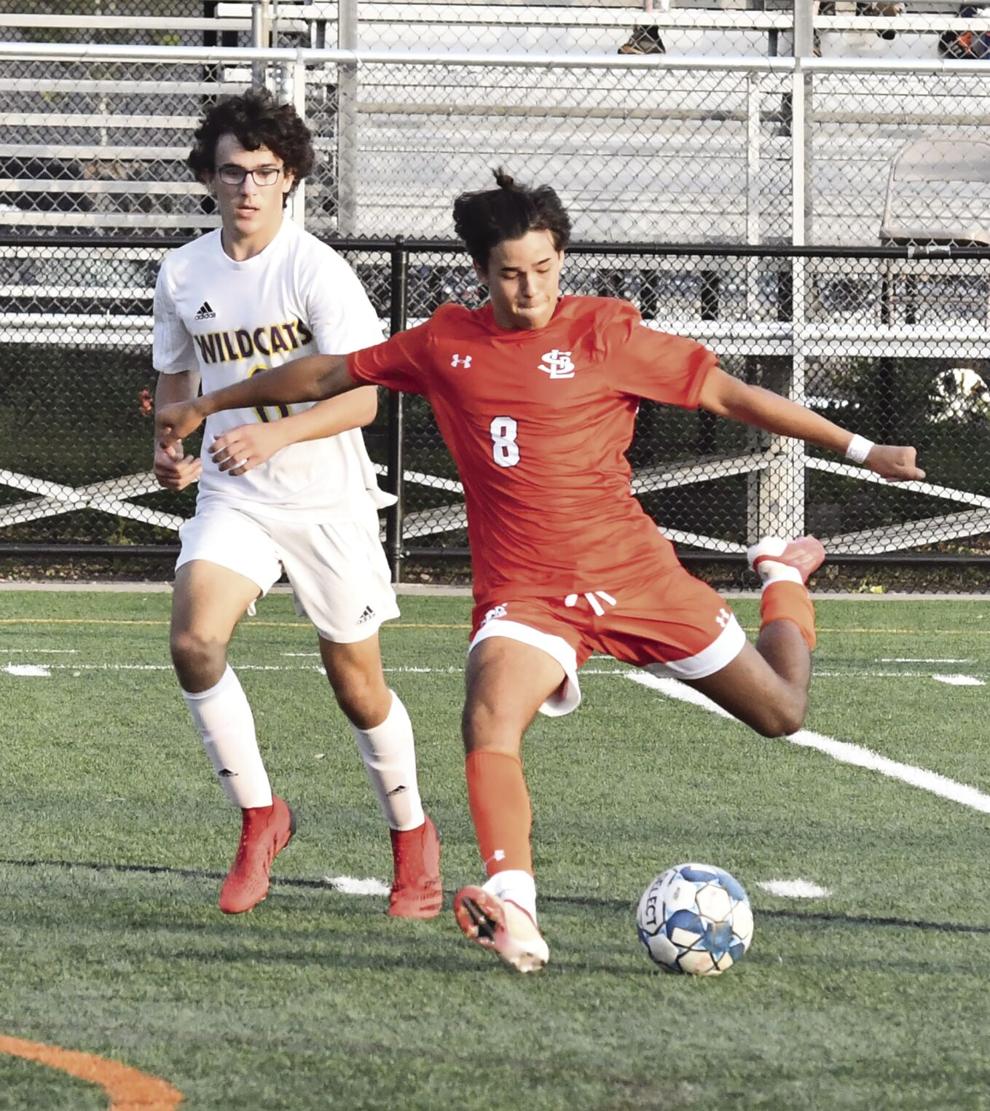 Defensively, the Orioles rely on the veteran leadership by seniors Nicholas Kent and Jovan Dennison to organize the defense, which has yielded four goals in three games in front of goalkeeper Luis Benitez Matias, who tipped the ball off the crossbar late in the win over Waconia.
Kouame is quite familiar with the stadium turf, after playing with Joy of the People's Joy Athletic Club over the spring and summer in the National Premier Soccer League. It was the inaugural season for Joy AC, also known as the Goats in the semi-professional league.
He was coming off an injury, so his minutes were less than in a typical season. "It was so fun to train with D1 players and ex-pro players, it was a great learning experience for me and I learned to keep working and it will eventually come through," he said, after missing four months following surgery to repair a bone in his ankle.
Kouame was already plenty busy playing on four teams at one point of the summer. His younger JOTP club team won Futsal nationals, as well as their division at the USA Cup in Blaine soon after.
Experiencing a more professional soccer environment was a big takeaway for Kouame, who pointed out the atmosphere at Duluth FC was electric despite a 4-3 loss in the third game of the season in late May. "It was a real pro game, they gave us everything we needed and Duluth brought in guys from England for the summer," he said. "It was pretty physical, the competitiveness and set pieces were scary because dudes were flying all over."
Park was at unbeaten Benilde-St. Margaret's Sept. 14 but returns home to face Hopkins (5 p.m. Friday, Sept. 17) and New Prague (7 p.m. Monday, Sept. 20).