BSM uses walk-off win over Islanders to extend season 
St. Louis Park and Benilde-St. Margaret's baseball remained alive as this edition went to print, the morning of June 7.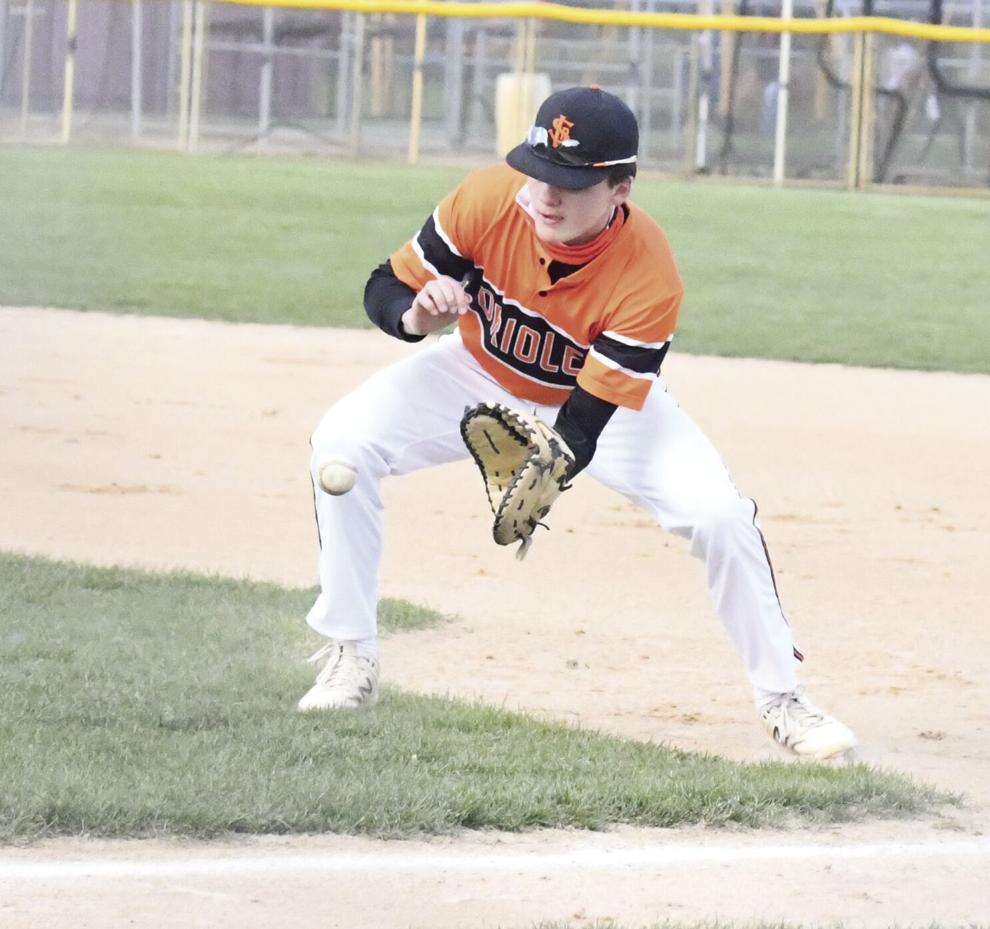 Over in Section 6AAAA, fourth-seed Park faced No. 3 Maple Grove Monday evening in an elimination game with the winner advancing to face No. 2 Hopkins in the section final June 9 at Hopkins High School.
To get to that point, Park opened the double-elimination tournament with a 3-1 win over No. 5 Armstrong May 31 before shutting out No. 1 Wayzata 3-0 June 1 at Wayzata.
The low-scoring affair against Armstrong featured a double play to get out of the first inning started by shortstop Ben Farley who flipped the ball to Henry Odens at second base and fired the ball to Brady Walsh at first base to get out of the jam.
The Orioles responded by manufacturing a run in the bottom of the first inning as Drew Boyum drove in Stanley Regguinti. Regguinti started the game with a hit then moved up a base thanks to a sac bunt by Farley and a walk by Kristopher Hokenson to put pressure on the Falcons defense to create a 1-0 lead.
It was more of the same for Park in the second inning as Zach Helfman started things off with a double. Pinch hitter Tait Myers beat out the throw for a bunt single to move Helfman up to third base. Walsh picked up the RBI as Helfman scored while Walsh was thrown out at first base and Myers was tagged out trying to move to third base to make it a 2-1 game.
The score remained the same into the fifth inning when Regguinti was hit by a pitch before coming all the way around to score on a double by Farley for the final run in a 3-1 game.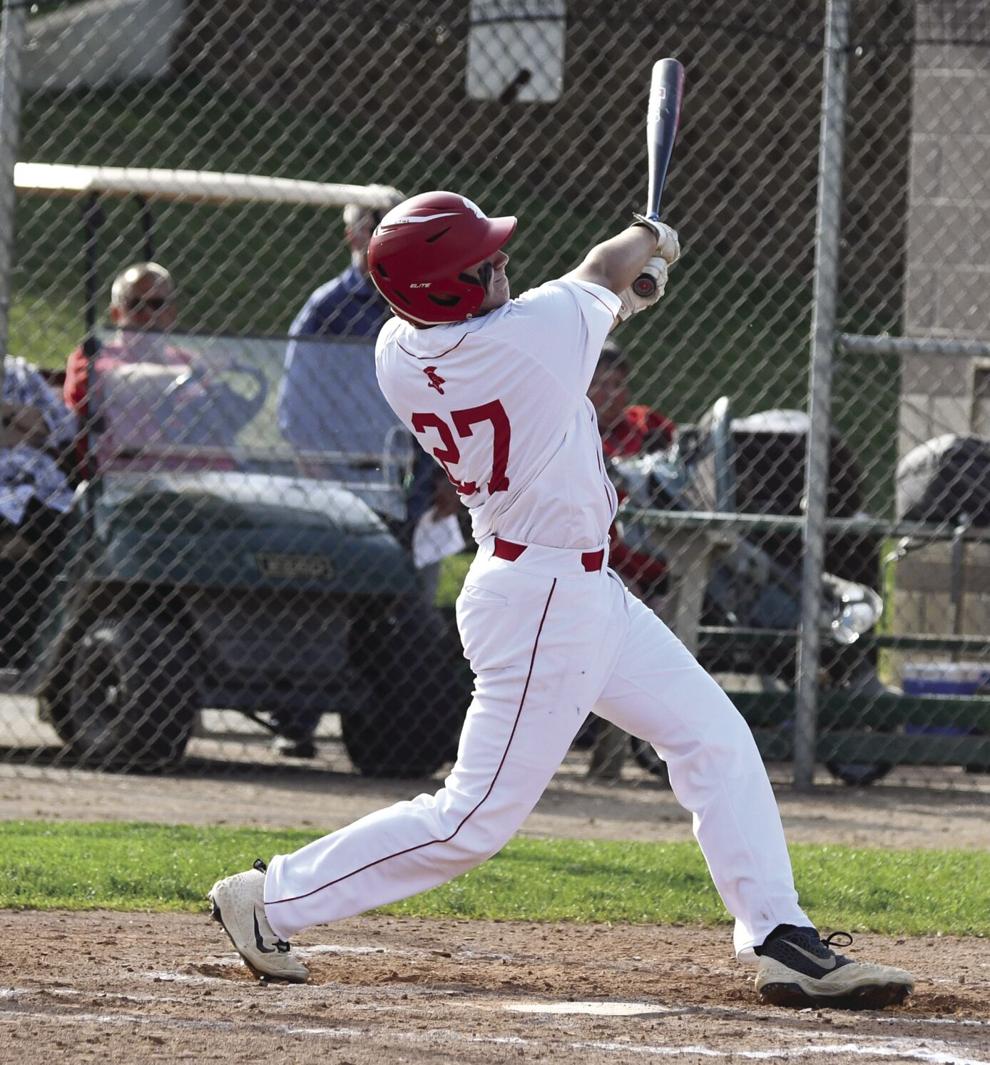 Boyum earned the complete-game victory on the mound allowing one run on five hits with five strikeouts.
Moving on to face Wayzata at the Trojans home ballpark June 1, it was junior pitcher Kristopher Hokenson who did his best work striking out 13 batters in the complete-game shutout. He scattered three hits and one walk on 117 pitches to help the Orioles advance with a 3-0 win.
Hokenson also had a big game at the plate going 3-for-3 and scored one run. Boyum's RBI double started a two-run rally in the fourth inning to break up a scoreless start. Hokenson didn't stay still after a leadoff base hit as he stole second base to move into scoring position for Boyum who came through with a clutch hit. Boyum stole third base and scored on a wild pitch to take a comfortable 2-0 lead.
Farley drove in Odens in the fifth inning to make it a 3-0 lead.
The win set up a winner's bracket final with neighbor Hopkins on June 5. The Royals scored three times in the first inning adding two runs in the third inning and six runs in the fourth inning to put the game out of reach.
Two of Park's three hits on the day were doubles from Hokenson and Schmitz as the loss relegated the Orioles to an elimination game against Maple Grove June 7.
Maple Grove won a pair of elimination games leading up to Monday including an 11-4 final against Armstrong followed by a 4-1 win over Wayzata on June 5.
Second-seeded Benilde-St. Margaret's faced No. 4 Mound Westonka Tuesday, June 8 in an elimination game played at Delano High School.
The Red Knights extended the season thanks to a dramatic walk-off single by Matthew Evans to complete a three-run rally in the bottom of the seventh inning for a 7-6 win over DeLaSalle on Saturday in St. Louis Park.
Evans was batting for AJ Louie in the key spot with the bases loaded and one out. Ben Thompson led off the inning with an infield single followed by a walk from Jack Rheineck and a successful bunt by Brady Yakesh to put the winning run on base thanks to an Islanders error.
Sullivan Lawrence tied the game with a two-run single over the shortstop. 
Jonny Woodford worked the count for a walk to load the bases for Evans to come through with the big hit.
Sam Monk had a pair of doubles earlier in the game before Woodford then Rheineck took over his spot in the batting order.
Pitchers Caideyn Ferrell, Owen Omdahl and Myles Wahlquist combined to strike out nine DeLaSalle batters. They walked four and gave up four hits on just two earned runs.
BSM opened sections with an overwhelming 18-2 win over Robbinsdale Cooper June 1. 
Evans drove in four runs thanks to a double and home run as the Red Knights had six multi-base hits out of the 12 hits on the evening against their Metro West Conference counterparts.
James and Woodford accounted for the additional doubles and Ferrell had a triple. James drove in a pair of runs and had three stolen bases. 
Ferrell was the winning pitcher with seven strikeouts and five walks over three innings.
Sixth-seeded Delano followed up a 10-1 upset win over No. 3 Orono with an 11-0 over BSM on June 3. 
The Red Knights went without a hit but drew seven walks and stole three bases to try and manufacture a run.