In the days after George Floyd's death, leaders at nonprofits worked quickly behind the scenes to help respond to trauma in the community.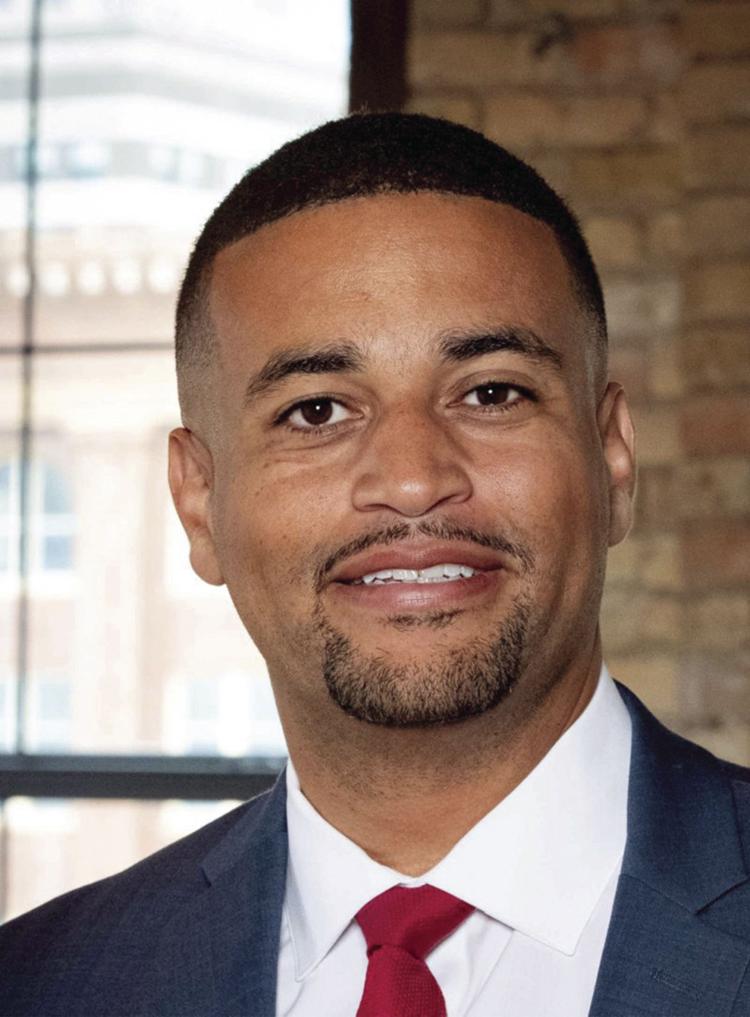 The Saint Paul & Minnesota Foundation reached out to other organizations, including the St. Louis Park-based African American Leadership Forum, to respond. Without waiting for an extensive application process to play out, the foundation provided $50,000 grants to the leadership forum and the St. Paul-based Healing Justice Foundation the same week that Floyd, of St. Louis Park, died while in Minneapolis police custody.
The two recipient organizations coordinated "to provide immediate trauma-related services to the community" after Floyd's death, according to a foundation statement. The African American Leadership Forum, which seeks to identify and empower Black leaders, has used the funding to tailor services to young people through therapy for individuals and through sharing uplifting narratives relating to the African American community, the statement continues.
Marcus Owens, executive director of the leadership forum, said, "With the unrest and everything that's happened with COVID and situations with police and situations in the communities, the community was traumatized and stressed. Using these resources, we're creating spaces for healing."
The forum had already been working with partners in the Twin Cities, like the foundation, to understand trauma-informed and mental-specific health care, Owens said.
"We know this will be a major need," he said.
Before Floyd's death, the forum had released a paper from mental health care professionals about ways to increase access.
As part of the response to unrest, the forum began offering daily virtual therapy sessions in which small groups worked with a therapist and cultural healer to understand the situation and heal from it, Owens said.
The forum also promoted physical therapy, like Zumba, to promote better health. The next phase involves using art to promote healing and help bring peace to people in the community, he added.
The forum has been hosting virtual town hall meetings that originally related to the pandemic's impact on the African American community but have included discussions about police in recent weeks.
For example, Minnesota Department of Human Rights Commissioner Rebecca Lucero has discussed police reform. Discussions stream live on the African American Leadership Forum's Facebook page, facebook.com/aalfmn, or people can join the Zoom call through links on the forum's website, tcaalf.com. Archives of past discussions are available at both sites.
"Honestly, we're built for this," Owens said. "This is why we exist."
Of the grant, he said, "It's really given us an opportunity to really ramp up what we do best."
In recent months, the leadership forum has provided its own grants to organizations that support African American-owned businesses, like the Minnesota Black Chamber of Commerce and the Neighborhood Development Center, to respond to the business impacts of COVID-19.
In a new effort to rebuild neighborhoods, the leadership forum is bringing people together to share ideas and solutions but also to create spaces where system players can become anti-racist, Owens said.
"We've found ourselves as the focal point or center point," he said.
The leadership forum began 13 years ago as a grassroots movement.
"We want to change the narrative," Owens said. "Things are progressing with the African American community in Minnesota. There's a lot of great work to do, but people need to know there is work being done and there are ways for them to plug in. When I talk about progress, we've come a long way as a community for the last 40-50 years. The challenge is the systems we interact with don't always allow greater success to happen."
He added, "There are people out there that we need to support but also let systems know, hey, we need for you to invest in the community – not be charitable, but invest."
Despite progress, Minnesota still has one of the worst disparities in the country for Black residents in areas like homeownership, income and unemployment. Essential workers in the state are 42% black, according to the Center for Economic Inclusion.
"They're giving their lives every day so we can have goods and services," Owens said.
Still, the unemployment rate for the African American workforce in Minnesota is relatively high.
"Those numbers are real, but even within that how do we build bridges within community and across community so we all see each other as the same community together?" he asked.
Long-term historical barriers, like redlining and lack of access to capital along with historical injustices like the destruction of St. Paul's Rondo Neighborhood, have created the situation, he said.
"The challenge is now that we're in this space and seeing how systems are impacting our community, we're realizing it's actually affecting everybody but it's disproportionately affecting us," he said. "(The challenge) is no longer to talk about what the problem is but how are we going to allow systems that have not been built for an inclusive society to die and we start to invest in new, inclusive systems that are able to take on the challenges of tomorrow."
He emphasized the importance of building up and supporting leaders who are already in the community.
"You get far more leverage when you start working together as a community than individually in a silo," Owens said.
Community leaders have no beginning or end to their service and no clocking in or out, said Pahoua Yang Hoffman, senior vice president of community impact for the Saint Paul & Minnesota Foundation.
"They may not even want the title, but they are the ones their community calls on in times of joy and pain," Yang Hoffman said. "Long after the headlines fade and volunteers have left, leaders like Marcus Owens are the ones who will continue to care for and see to it that the promised changes are not forgotten.
"As a community foundation that invests in people and the places they call home, it is critical that we support and trust leaders like Marcus during times of crisis, but also or perhaps especially when there isn't one. Supporting the resiliency of community leaders is something we should invest in at all times because we may not always know when their community will need them."