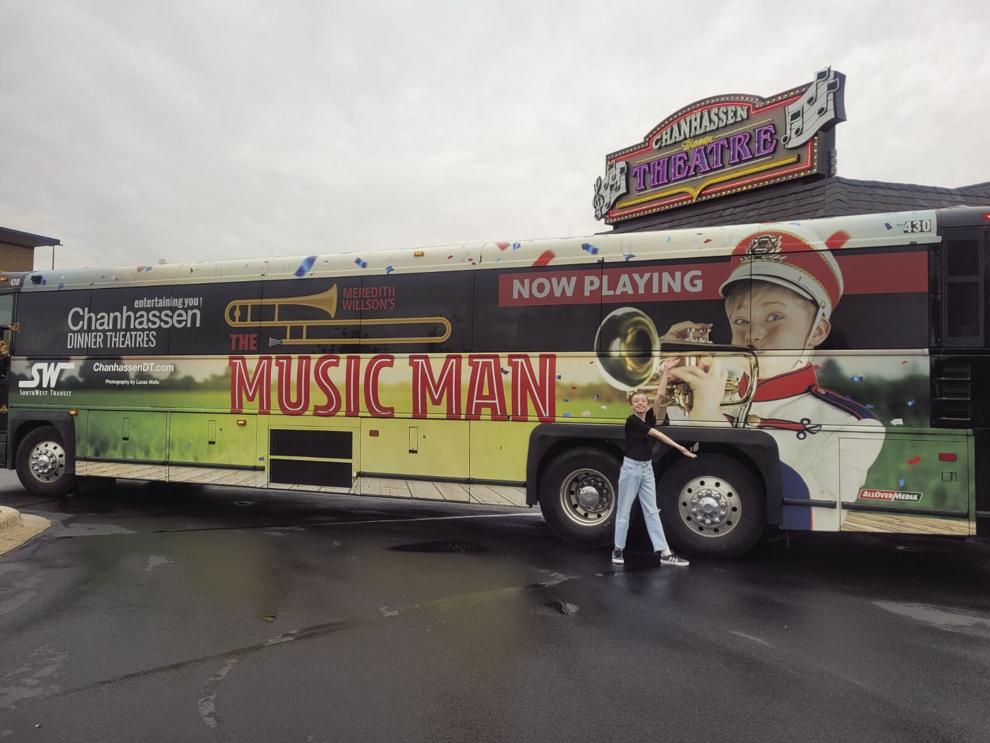 The likeness of Wayzata High School freshman Hugo Mullaney of Plymouth can be seen on buses and trains throughout the Twin Cities promoting the Chanhassen Dinner Theatre's production of "The Music Man," where he plays the supporting role of Winthrop Paroo.
He was cast in the show back in 2019, in which the show ran for nine performances before shutting down due to the pandemic, and returned for the show's reopening in July 2021.
Mullaney plays, Winthrop, a shy young boy, who lost his father and lives with his mother and sister.
As his sister Marian's relationship develops with Harold Hill, aka the Music Man, so does Winthrop's, enabling him on a transformative journey.
Hugo's favorite thing about playing Winthrop is seeing the character transform from shy and reserved to kid-like and happy, he said.
The show centers around Harold Hill, "a charming, fast-talkin' traveling salesman who goes city to city starting youth marching bands," making his way to River City, Iowa, where he "promises to teach the kids and raises the money to purchase the instruments and uniforms," according to the synopsis of the Tony and Grammy Award-winning musical.
While everyone else is intrigued by Professor Hill, the town librarian, Marian Paroo, has her suspicions and "sees right through Professor Hill's marching band scheme."
Soon, her self-conscious younger brother, Winthrop, sheds his shyness and picks up a new cornet, which sets off her love connection with Professor Hill.
Mullaney began acting at Bluewater Theatre Company in Wayzata in 2015, performing in multiple shows there.
He went on to perform at Wayzata High School while he was in fifth and sixth grade in "Mary Poppins" and "The Secret Garden."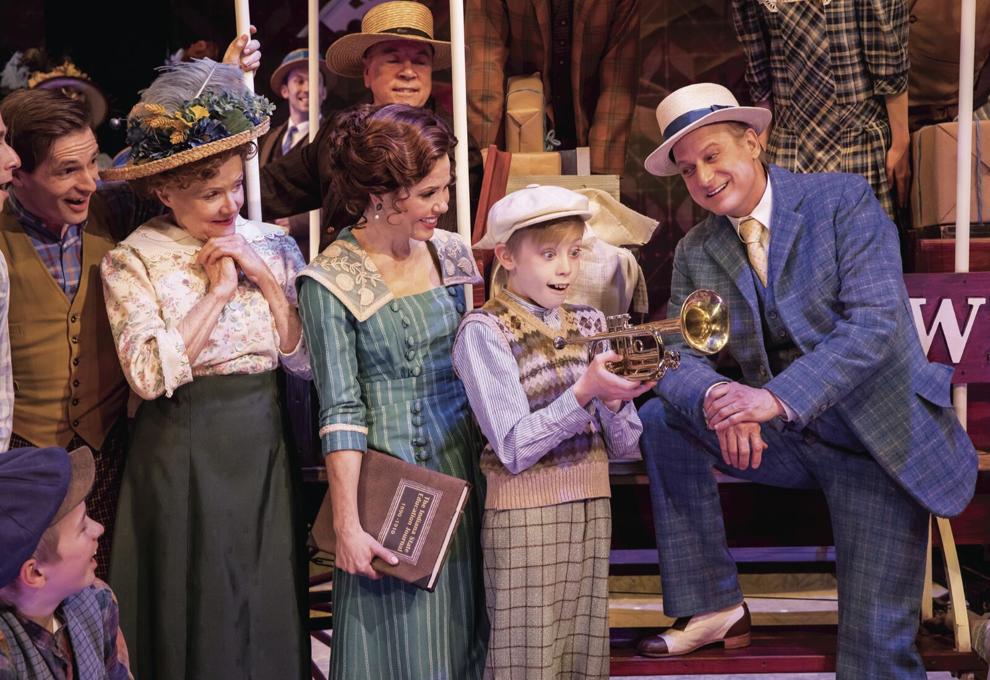 He also performed at The Children's Theatre in Minneapolis, enjoying roles in "Matilda the Musical" and "Cinderella."
After landing a role, Mullaney and the rest of the cast took a 500-day hiatus before eagerly returning to the stage in July.
"Honestly, not being able to perform for an audience was definitely the hardest part when the show was closed due to COVID-19," he said.
Now, less than two months of performances remain and Mullaney is encouraging everyone to come and check it out.
"It's a great family experience and it's a heartwarming, charming, feel-good show," he said.