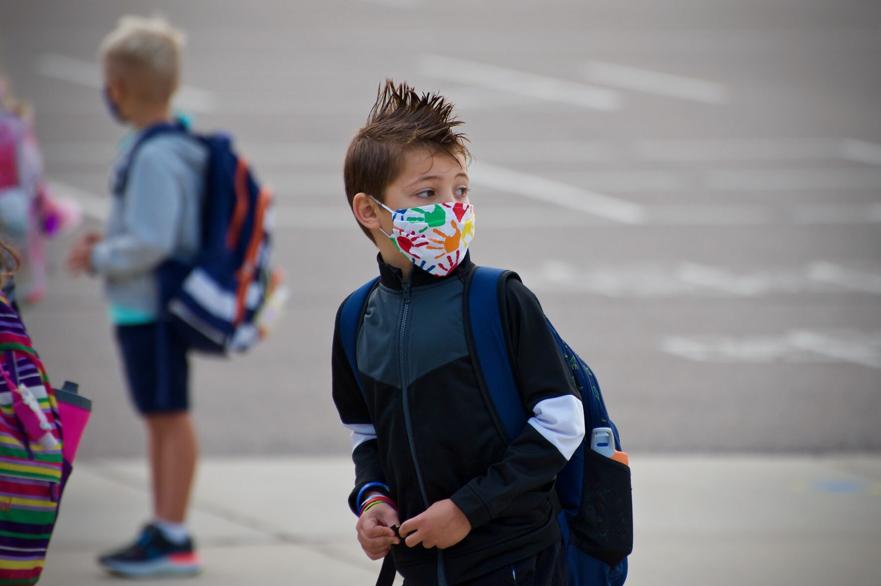 Pre-K-2 students are set to return Jan. 19 for in-person learning
Wayzata Public Schools leaders have announced a timeline for when they plan to bring back the district's youngest learners for full-time in-person learning.
The district opened the 2020-21 school year under a hybrid learning model, which had students practicing in-person learning at their school two days a week and distance learning from home three days a week. In late November, the district moved pre-K-8 students to distance learning in response to the rapidly increasing number of positive COVID-19 cases in Hennepin County and communities within the school district.
In a letter to district families, Superintendent Chace Anderson detailed the plan to return pre-K-5 students to their classrooms. Under the timeline, pre-K-2 students will return to school for full-time in-person learning beginning Tuesday, Jan. 19. Grades 3-5 are set to return to their classrooms full time starting Monday, Feb. 1. Middle schools will remain in their current distance learning model through at least Jan. 29, which is the end of the first semester. The high school could increase in-person learning experiences under the current modified hybrid model for select courses after the winter break.
The return dates do not include students in the "Wayzata Distance Choice" learning model, which is for families with students who are medically vulnerable or otherwise unable to or uncomfortable about returning to in-person learning.
"It has been a long nine months since the pandemic began and we are looking forward to bringing our youngest learners back to school for in-person instruction," Anderson said. "We remain hopeful the situation with the virus improves so we are able to make similar changes with our middle and high school students as soon as it is safe."
The superintendent said the timeline for middle and high school students will depend on local COVID-19 conditions and the district's ability to maintain effective health protocols to ensure a safe learning and work environment for all students and staff. He said further information about the second semester, which begins Feb. 1, will be communicated with families at a later date.
Gov. Tim Walz announced plans Dec. 16 to return children back to their elementary schools. The governor said the move was prompted by a better understanding of where and how the virus is circulating and because young children are believed to be less susceptible to serious complications from COVID-19. He said the state has also learned more about how to reduce the potential for spread in schools from success in other settings.
The superintendent detailed additional health and safety precautions in addition to current measures that will be in place as students return to school. He said school staff members will be required to wear face masks and face shields, with K-12 students continuing to wear face masks. He said students will remain with their classmates (referred to as a pod) throughout the day to reduce interaction with others in the building and students will be spaced a minimum of 3 feet apart from each other in classrooms while teachers will retain 6 feet of social distance from students, with clear barriers being utilized as needed. The superintendent said school meals may be eaten in classrooms or other spaces in order to maintain separation between pods of students.
Due to the new elementary guidelines for in-person learning, Anderson added, it may be necessary for an entire classroom to quarantine and switch to distance learning if a student or staff member becomes infected with COVID-19.
Anderson also noted that no visitors will be allowed in district buildings and COVID-19 testing will be available on-site for staff members every two weeks.
"We greatly appreciate your patience as we have been working hard to develop a plan that provides the best possible learning experience for students, while keeping the health and wellbeing of our staff and students at the forefront of all we do," Anderson said.