RexVid app allows participants to create personalized videos
While there many ways to send loved ones well wishes, longtime Plymouth resident and techie Jamie Page created an app that would make it easy – and free – to send a personalized video greeting.
The app, known as RexVid, was inspired by greeting cards Page received for his birthday.
After days of the cards being displayed on the mantel, Page felt bad throwing them away and knowing how much each cost - as the price tag is discreetly located on the back. Nor could he save each one to someday look back on.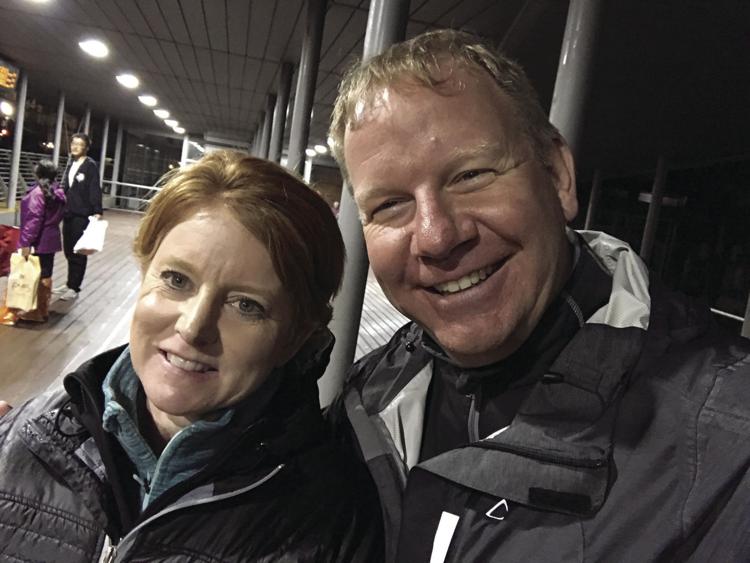 He told his two grown children, one of whom lives out of state, to save their money and send him a video message instead.
Using his technical skills, Page strung those videos together, saved the video in his digital archive and showed his wife, Lisa.
"I asked her, 'would you rather get a card or a video from your kids?'" he said.
Finding it to be more authentic and genuine than a card, she chose a video.
"It never made sense to my wife Lisa and me that the only way to stay connected to the ones we care about was to spend six bucks on a greeting card that would find it's way to the recycle bin within the week," Page said. "It was our dream to make connections easier and more personal and RexVid was born."
"With RexVid, you now have a way to stitch together well wishes from anyone, anywhere, at any time," he said, noting it's a great way to stay connected with friends and family spread across the world.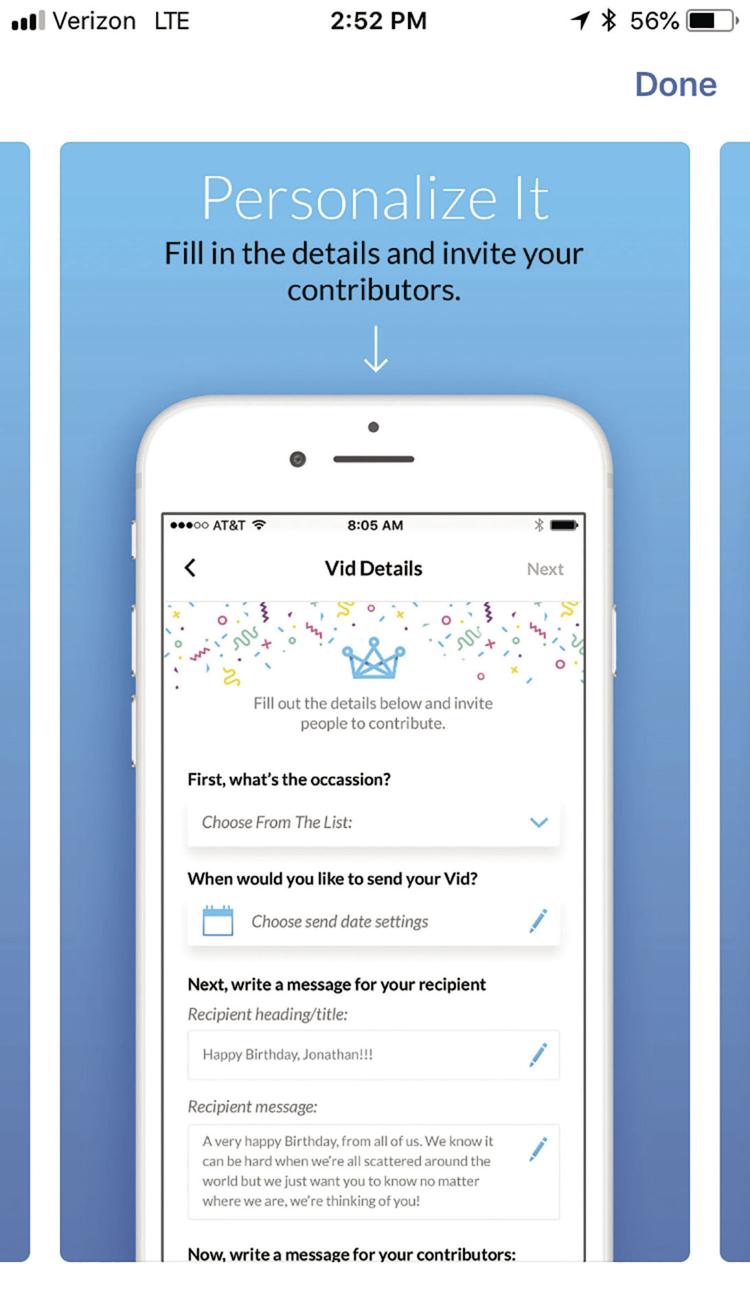 A RexVid can also be used for any occasion. For example, Page and his friends sent a personalized message to encourage a mutual friend battling Stage 4 cancer.
A person uses their mobile device to download the free app, RexVid.
They choose who they want to send the video to from their contacts list. The video is delivered as a link through a text message.
Users can choose an occasion from the list, such as a birthday or "just because," and write a message to the recipient and set the time they'd like it delivered. Then, the user writes a note to the other contributors to the video and invite them to participate. Users create their own 10-second video and submit it.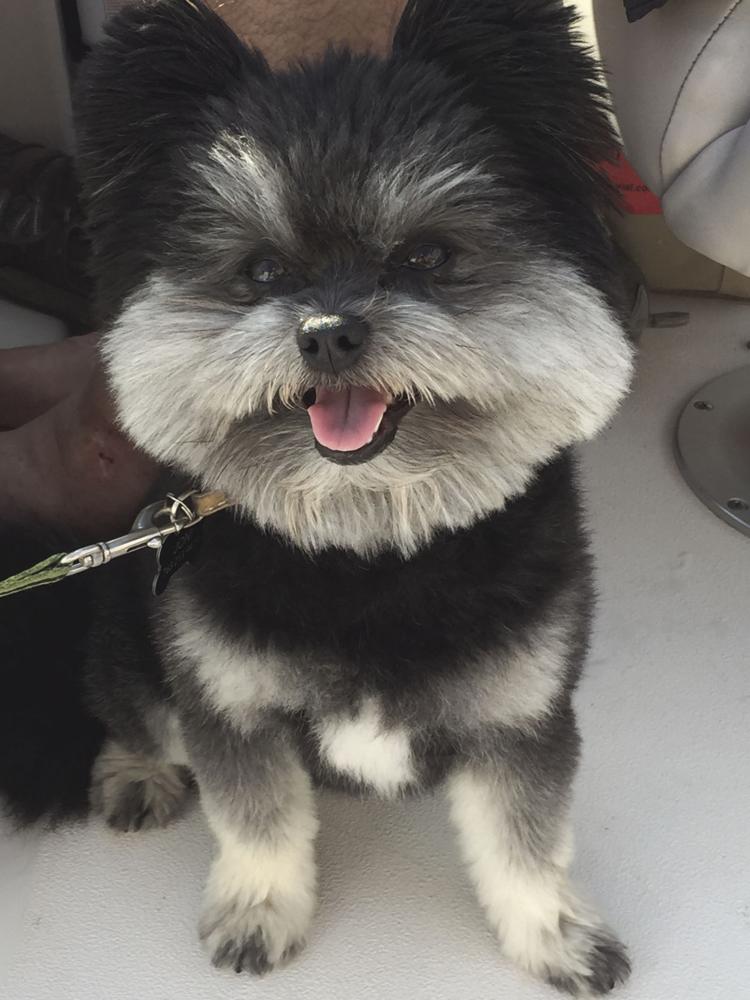 "Through the magic of RexVid," the videos are strung together, Page said, noting he hired a developer to create the program that would string the videos. "Whatever you submit, is what we put together," he said.
The recipient will then get a text saying, for example, "Jamie and 1 other have made you a RexVid. Watch now on the app."
The text is personalized so the recipient will feel comfortable clicking the link knowing it's from a trusted source, Page explained.
The video is shared via YouTube, which can then be shared with others on social media and downloaded to one's video library and stored for the future.
As Page searched for a name for his newly developed app, his wife suggested RexVid, named after their dog, a Shih Tzu/Pomeranian-mix, named Rex.
No way was he going to name his first app after their dog, he told her.
But, with all the "good names already taken," Page took her advice.
"It's really hard to find a name that's not taken by either a website or company," Page said.
Rex also means "king," which is why he designed the logo of a crown with the tagline "treat 'em like royalty."
Tragically, Lisa died June 22 of a brain aneurysm while walking their dog at Zachary Park in Plymouth. She had been a longtime teacher in early childhood family education program in the Robbinsdale School District.
When the Apple version went live in May, "We went out and had a nice dinner and celebrated," Page said.
While Lisa's death came shortly after the initial app launch, she was able to participate in the first Rexvids ever made, one of which was sent to their son, Jonathon, congratulating him on his new job.
"That's a video he will have for the rest of his life," Page said.
For more about the app, visit rexvid.com/app or download from the app store.