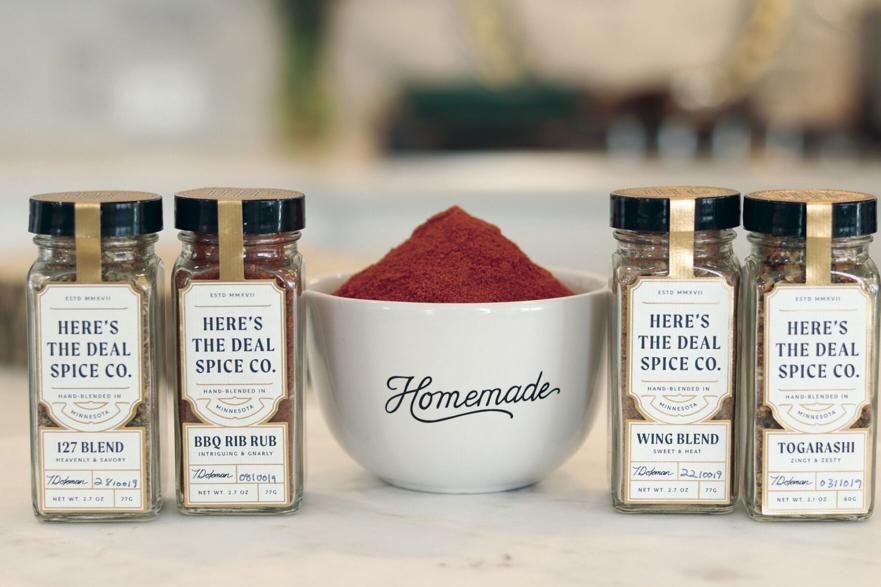 A wedding favor has turned into a tasty business venture for Plymouth couple Tom and Nicole Dokman, the makers behind Here's the Deal Spice Company.
As a longtime chef working for Travail Kitchen in Robbinsdale as meat department manager, Tom spent time playing around with and mixing spices.
When the couple married in 2017, they served crusted ribeye roasts seasoned with their hand-blended spice called "The Perfect Blend."
Not only was this a cute way to describe their relationship, but it also turned into a fun gift for their wedding guests.
Soon, the couple was getting requests for refills of their hand-crafted spice blend and Here's the Deal Spice Company was born.
Realizing there was already "The Perfect Blend" spice on the market, they renamed it the 127 Blend in honor of their wedding date, Jan. 27, which started it all.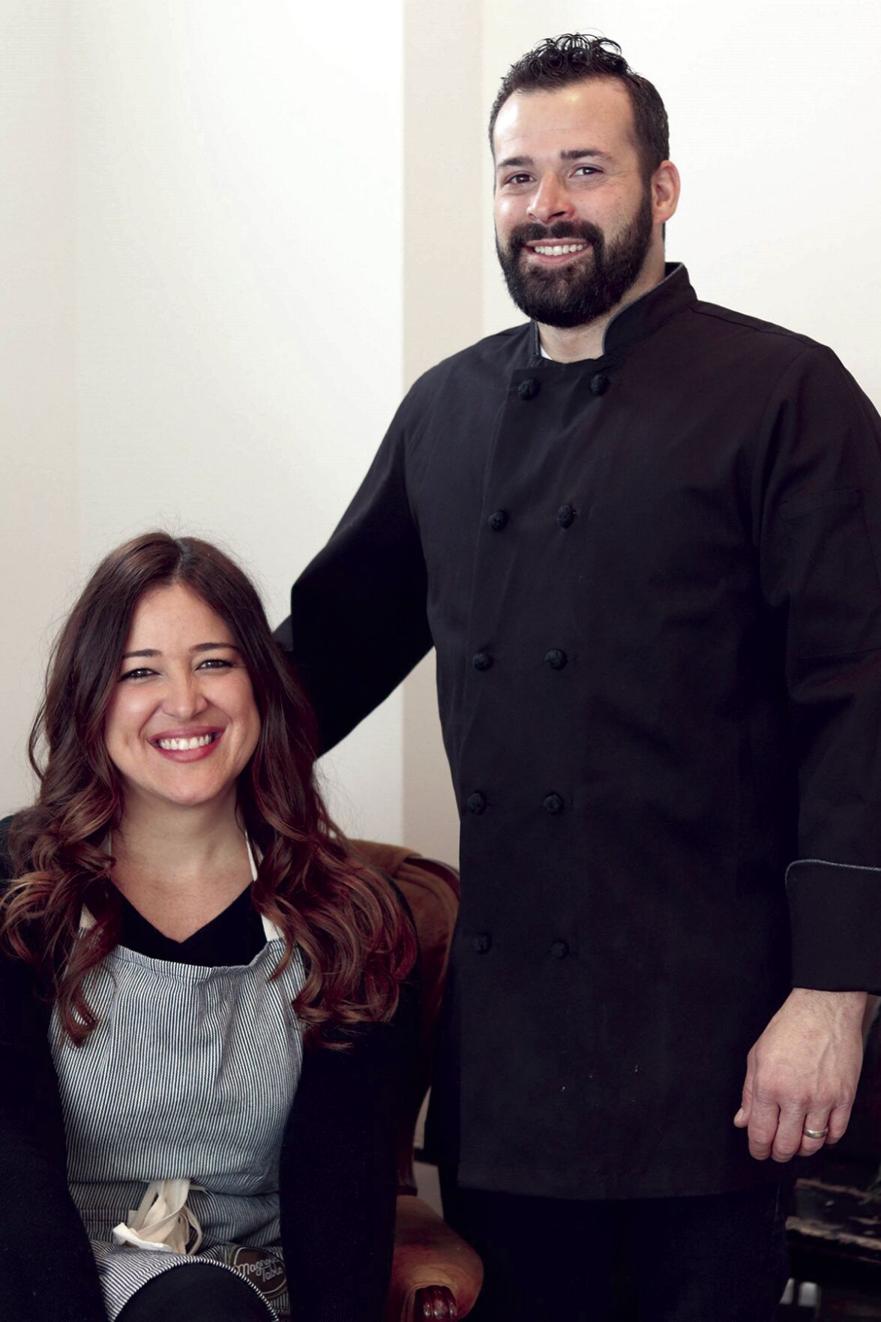 In 2018, Tom left Travail and "began working hard on what it would take to run a small business," he said.
They also expanded their spice offerings, adding three others in addition to their original 127 blend, which includes a variety of salt, pepper and herbs.
The couple describes this as a universal blend that is good on anything.
Their second is Wing Blend, which is good on pork and chicken, and baked beans as well, Tom noted.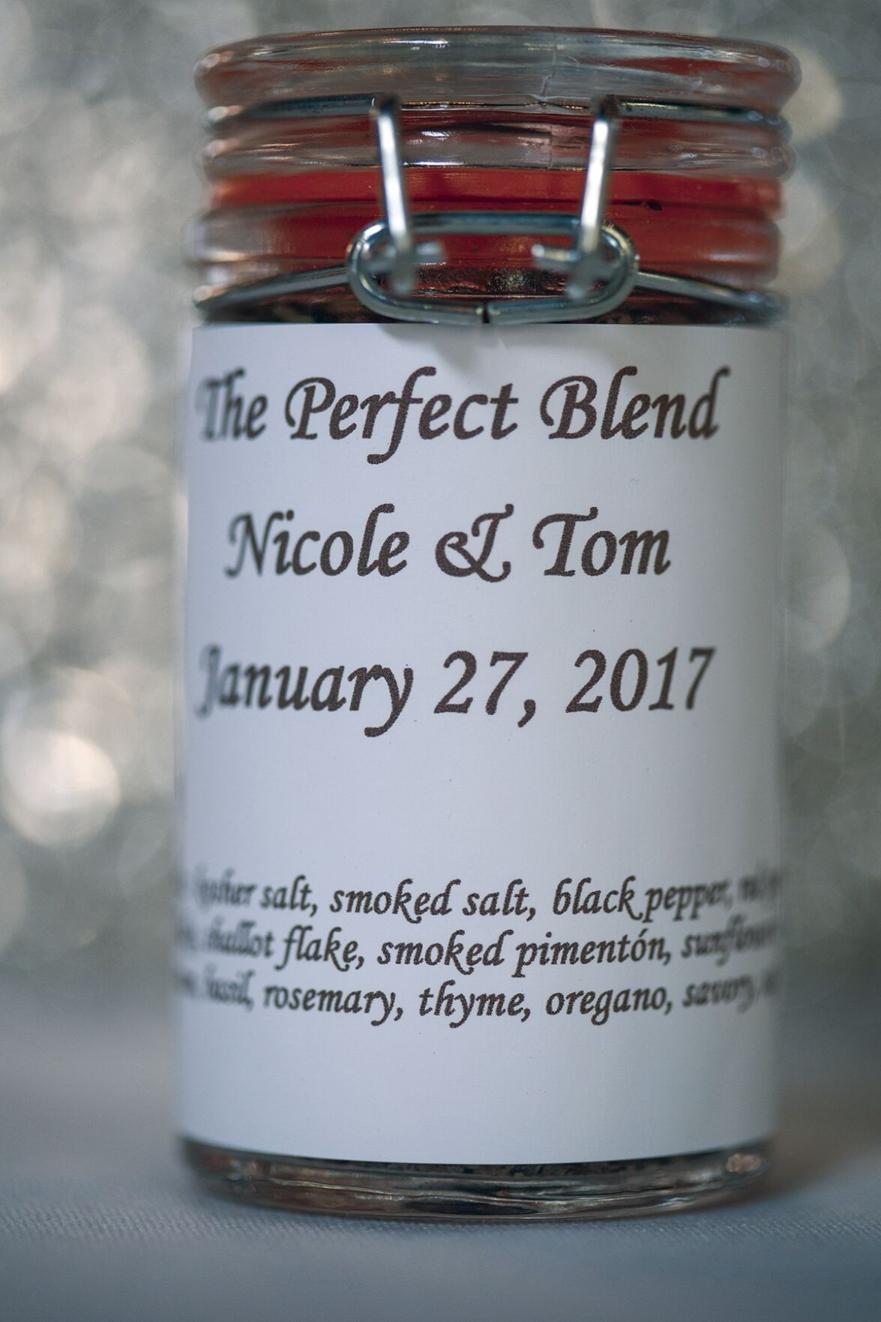 The BBQ Rib Rub is just that.
Tom created this blend of 29 ingredients with a competition BBQ judge, ensuring it will "hold its shape and flavor until the end."
"It's down to a science," Nicole said.
Cooked slow and low, the flavor only gets better with time as the essential oils of the seeds and spices release, creating an intriguing flavor profile, Tom explained.
What's unique about these three blends is that they all use organic ingredients and no fillers, Nicole added.
"That's something that was important to us," she said, noting a lot of spices on the market use fillers and MSG.
All four are also gluten-free.
The fourth is the Togarashi, a seven-spice blend "that works nice with an Asian-style cuisine," Tom explained.
It's the most premium blend as they hand-peel and dehydrate all the oranges, creating a light, zesty and aromatic flavor profile.
The blend also includes nori, an edible seaweed, which gives it an ocean flavor good for fish and stir fry dishes.
The name for the company derived from a common phrase Tom's dad would use to motivate him to do his chores.
"Here's the deal," would be the first words he would say before listing off chores – particularly at their summer cabin – in order to get the job done right the first time and enjoy the remainder of the weekend.
Tom looked back at this phrase fondly and saw their spice blends as a way for people to enhance their food with the proper seasoning right from the start. This way, they can enjoy a tasty home-cooked meal and go about the rest of their day or weekend feeling satisfied.
The couple began selling their spices this year at the Plymouth Farmers Market and plan to return next season. They have also expanded to retail locations, including the Grocer's Table in Wayzata, Minnesota Makers in Excelsior and Robbinsdale and Argyle Moose in Hugo.
The couple look back at this first year of business with gratitude.
"We're very thankful and happy we took the leap of faith," Nicole said. "We have fun doing it and we're glad others enjoy our product."
For more information or to order a holiday variety pack, visit heresthedeal.co.