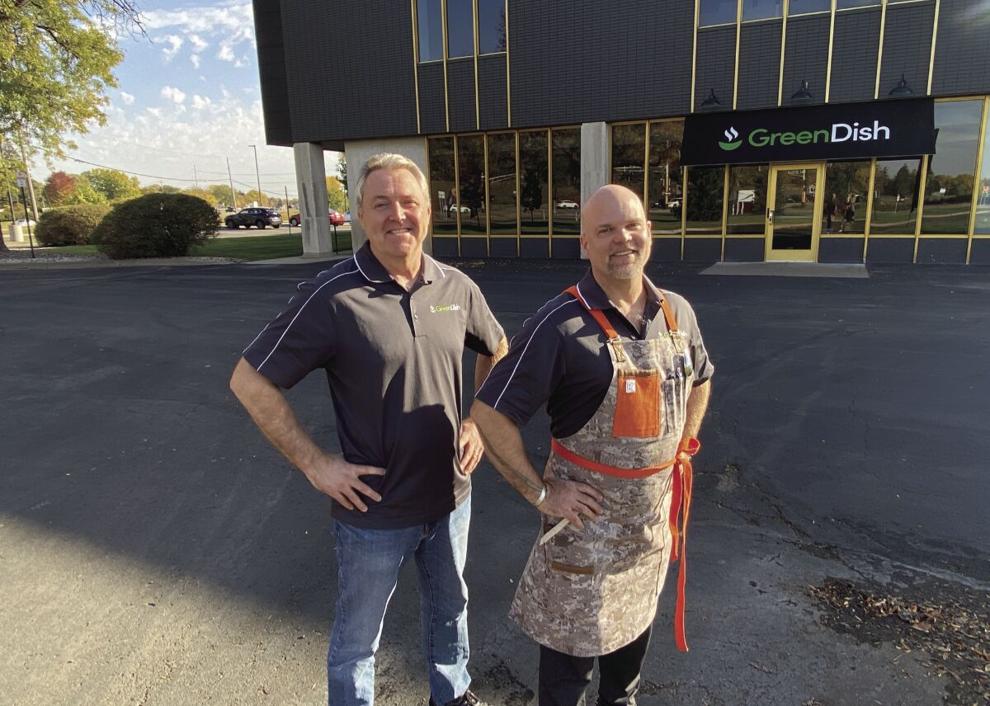 A ghost kitchen startup offering sustainable, healthy, ready-to-eat meals with flavors from around the world has opened in Plymouth.
GreenDish was conceived by Dave Rapley, a local businessman and software engineer, in the heart of the pandemic, when he and his family realized that there weren't many healthy options for takeout and delivery especially in the suburbs.
"We both want to eat healthy. We try to eat healthy, but neither of us like to cook," Rapley said, of him and his wife Sue.
He also considered the limited nutritious options for millennials, especially for his son, Michael, who at the age of 14, eliminated dairy and gluten from his diet after suffering from gastroesophageal reflux disease and developing lesions on his esophagus.
"We tried him on all kinds of meds, which weren't really helping the situation much," Rapley said.
His doctor recommended that the only way to heal him was through an irreversible surgery.
"And so it was an option that my wife, Sue would not accept that there was no other alternative," he said. "So she took a different path."
She talked to people, prayed and investigated nutrition, eventually leading her to a new career as a nutritionist and health coach.
Immediately, they eliminated wheat and dairy from their son's diet and within six months he was healed, without medication, Rapley said. He also no longer needed surgery.
"It was all done through nutrition and (the doctors) couldn't believe it," he said.
Fast forward 10 years, Rapley wanted to "hone in" on the millennials to understand what their needs are, now that they're the largest population.
"It's quite frightening how much they eat out and the food that they're eating," he said, noting they also aren't being taught to cook. "I've seen it through my own kids, especially through Michael, who was really having trouble getting food that he could order and eat, so he ended up having to cook a lot more than he wanted to as a millennial."
Rapley developed a business model of using sustainably sourced ingredients and cooking methods, while incorporating international flavors, that would arrive hot and ready to eat.
"Making sure that we were offering something that was healthy (and) sustainable for your body, but delicious, that's where JD comes in," he said.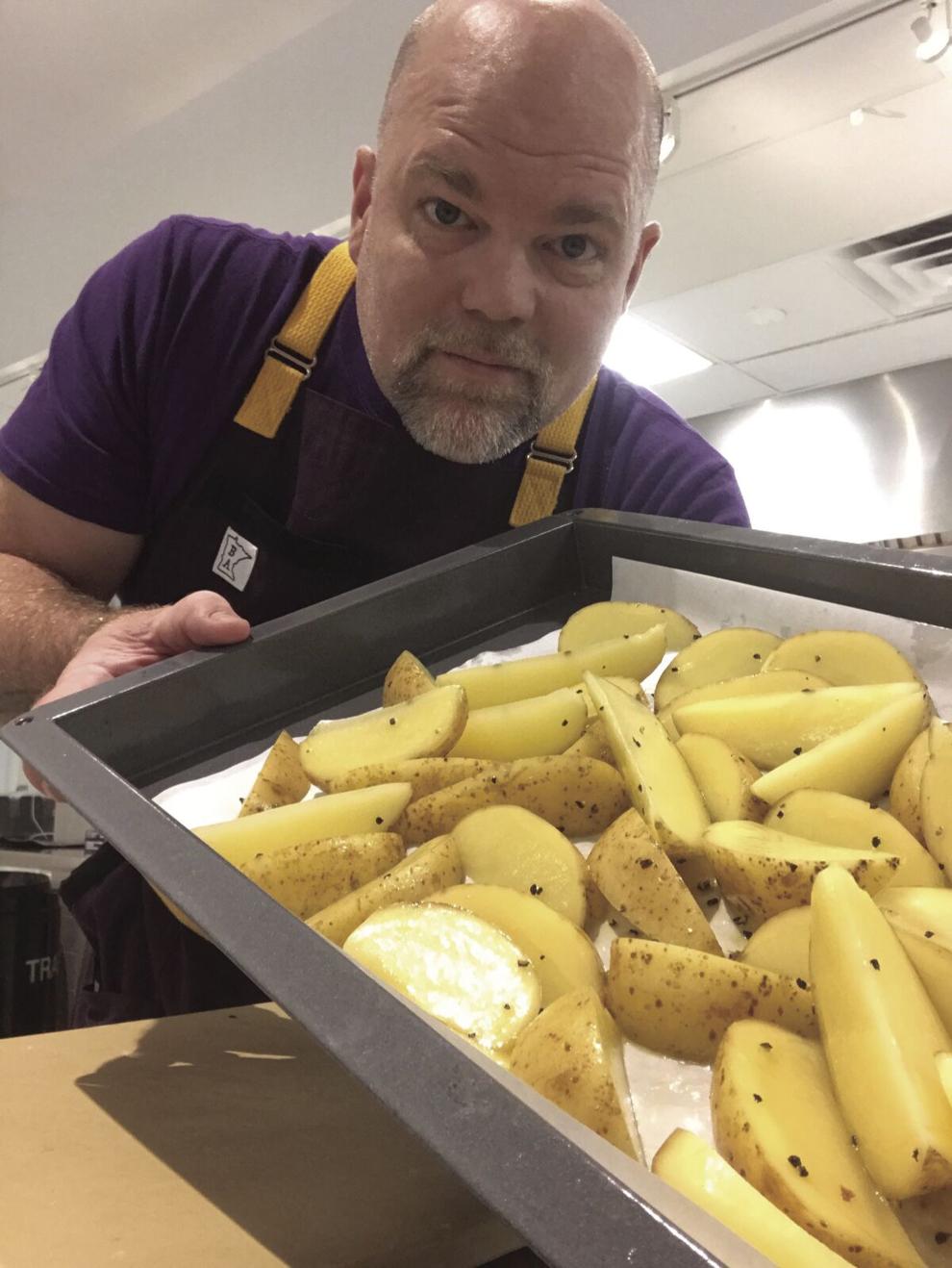 JD Fratzke has been part of the Twin Cities hospitality community for 30 years, operating Strip Club Meat & Fish in St. Paul with a partnership that exclusively served grass-fed beef.
Before that, he worked at a restaurant focusing on the farm-to-table sustainability movement, Fratzke said.
"Hospitality is about nourishing people," Fratzke said. "It's about giving them your best whether that's your style of service or whether that's the food you're preparing for them and the ingredients that you're using."
That's one of the things they really focused on when drafting the menu for GreenDish and deciding "what kind of flavor profiles we wanted and where those ingredients were going to be procured," he said.
Almost all of the ingredients are organic, and many are sourced from local operations practicing regenerative farming and are GMO-free.
Sourcing local was also important, which is why they source free-range turkeys from Ferndale Farms of Cannon Falls and certified organic produce from St. Croix Valley Produce of Wisconsin.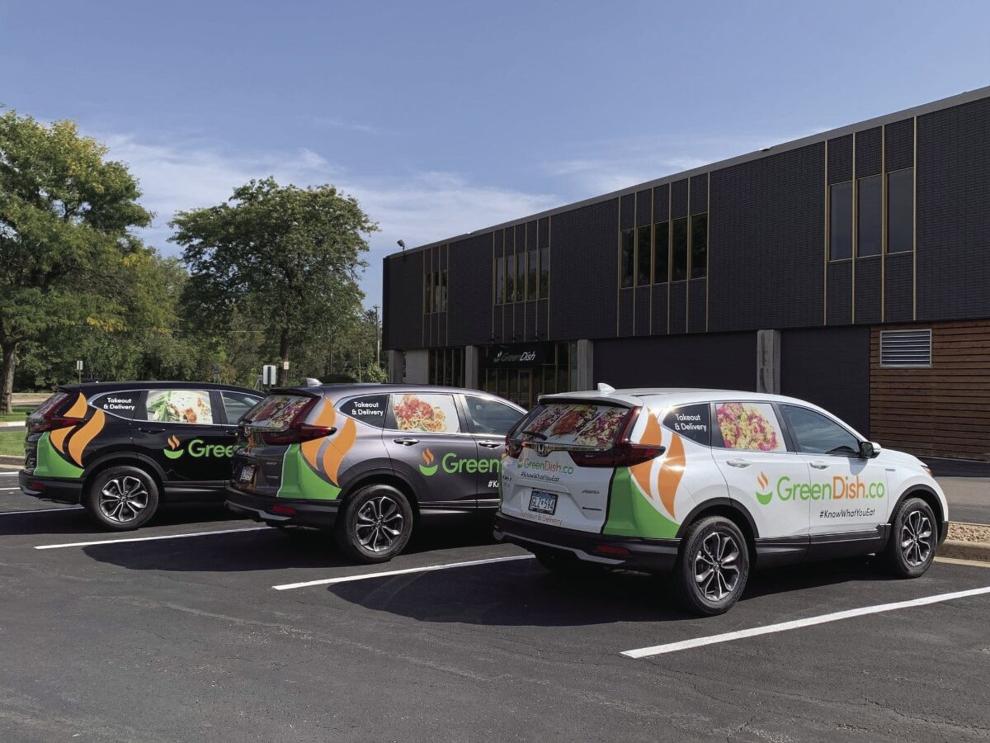 "This is not only a really delicious menu that utilizes flavors that many people across the planet have been eating for thousands of years, but it's also one that you can feel pretty safe within the sense that it's good for you," Fratzke said.
Customers can see for themselves as every ingredient and nutritional facts are available for each of the menu items.
Items are also gluten-free and the four menu items containing dairy can be modified to be dairy-free.
They offer what they describe as home-style comfort foods, such as turkey meatloaf served with potato smash and Brussels sprout; Asian flavors, such as Kung Pao chicken; Italian dishes like pesto pasta or meatball marina, as well as Latin American dishes like chicken enchiladas.
"I love taking ingredients from Minnesota and making them tastes like someplace else on the planet," Fratzke said, describing his love the flavors of South Asia, particularly India.
"And so to use all these robust flavors and to then also dig a little deeper and realize that 80% of the cuisines from these same places that I love don't utilize dairy, and very rarely utilize wheat," and is ultimately healthier, he said.
Understanding the reality of food prices, especially organic, it was important to keep operational costs down, so more money could be spent on the quality of the food.
One of those ways is by utilizing a Rational oven, using a combination of humidity and high heat convection, which is also programmable to cook a variety of dishes simultaneously.
In addition to cooking food quickly, the oven allows them to eliminate the need for frying. It also allows them to use a fraction of the staff that would typically be required in other kitchens.
GreenDish delivers to a 5-mile radius of its Plymouth kitchen with a fleet of eco-friendly hybrid vehicles from 4-8.30 p.m. They are also in the process of offering catering to the local business community and family gatherings.
Meals range from $8-13 and can be ordered online only for either delivery or pick-up at its location, 12755 Highway 55, Suite 165, Plymouth.