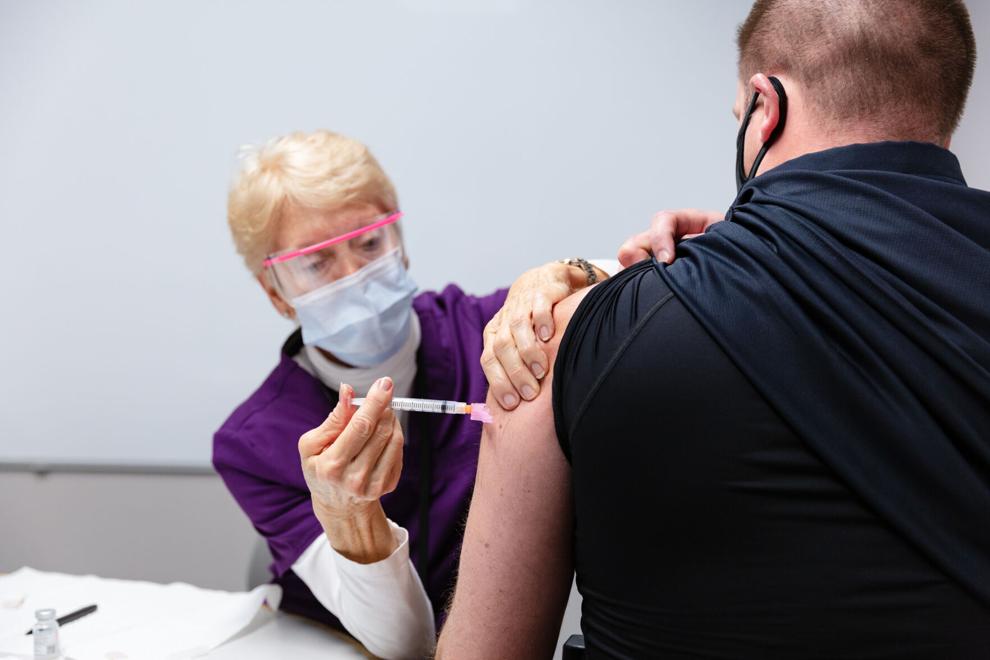 Vaccination clinic at the school was led by Hennepin County health officials
Nearly 1,000 emergency medical workers are one step closer to being protected from COVID-19 thanks to a vaccination clinic at Wayzata High School.
For two weeks, first responders with EMT certifications visited the clinic led by Hennepin County Public Health and Hennepin Healthcare to receive their first dose of Moderna's COVID-19 vaccine.
Plymouth Deputy Police Chief Erik Fadden was among the people tasked with coordinating the effort after emergency medical workers were identified by health officials as a group allowed to currently get the vaccine. He helped reach out to more than 40 public safety agencies in northwest Hennepin County and the Lake Minnetonka area.
"We realized that we were going to have to organize something pretty quickly to get all of our police and fire medical responders vaccinated," Fadden said.
A similar vaccine clinic was also set up by county officials in Eden Prairie.
Fadden said he has felt some of the weight of the pandemic begin to lift, knowing that area police and fire departments will soon be able to revert to normal response models and not have to worry as much about first responders getting sick with the virus.
"It's a light at the end of the tunnel," Fadden said.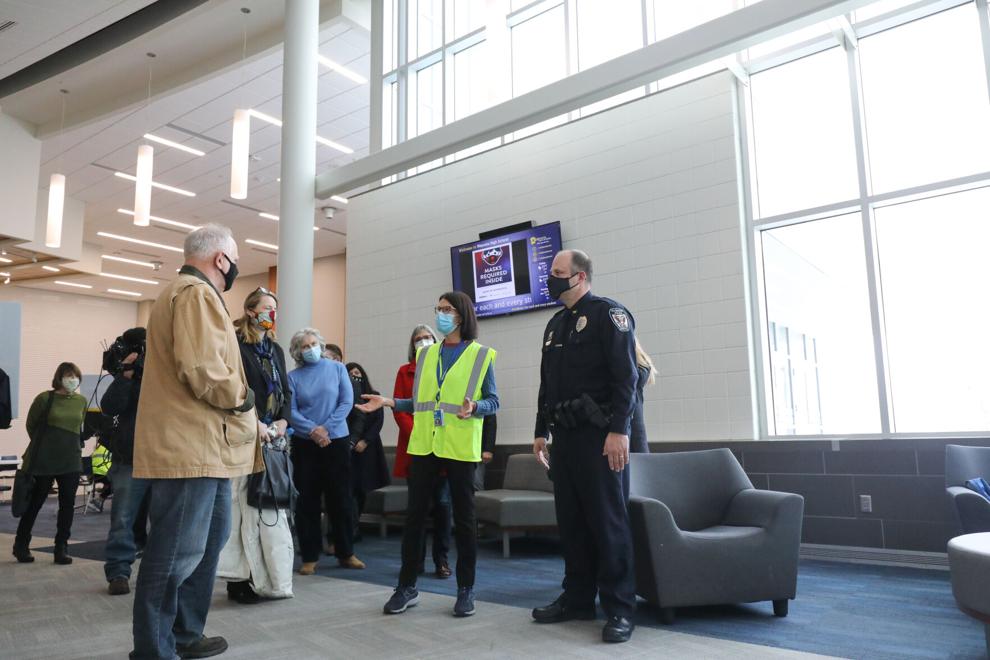 Mary Skube, the site leader for the vaccine clinic and a public health nurse who has decades of experience with Hennepin County Public Health and Hennepin Healthcare, said everything ran well at the school.
"People came when they were scheduled and the flow went really smoothly," she said.
Throughout her career, Skube has been involved in leading public health emergency preparedness plans and drills for mass dispensing operations, including pandemic influenza.
Skube said she had planned to take a year off starting in late 2019, but then offered to return to help lead COVID-19 testing operations and with vaccination efforts.
"Like any nurse, it's hard to be home and not assisting with the response. ... Of course, I was ready to come back and start working," she said.
Health officials around the state are working to scale up and expand into bigger clinics as more doses of the vaccine become available.
The COVID-19 vaccine is currently being distributed in phases to different groups of people. The first phase, phase 1a, includes an estimated 500,000 people across Minnesota who work in health care settings or live or work in long-term care facilities.
Phase 1b will include frontline essential workers and adults 75 years and older. Phase 1c will include people 65-74 years old, people ages 16-64 with high-risk medical conditions and other essential workers.
Then once larger amounts of doses are available, adults in communities that have been hit particularly hard by COVID-19 will be offered the vaccine. The final phase will include the general public.
According to the Minnesota Department of Health, moving from one phase to another will depend on vaccine supply and how many people are getting vaccinated, which makes it difficult to estimate when one phase will end and another will begin.