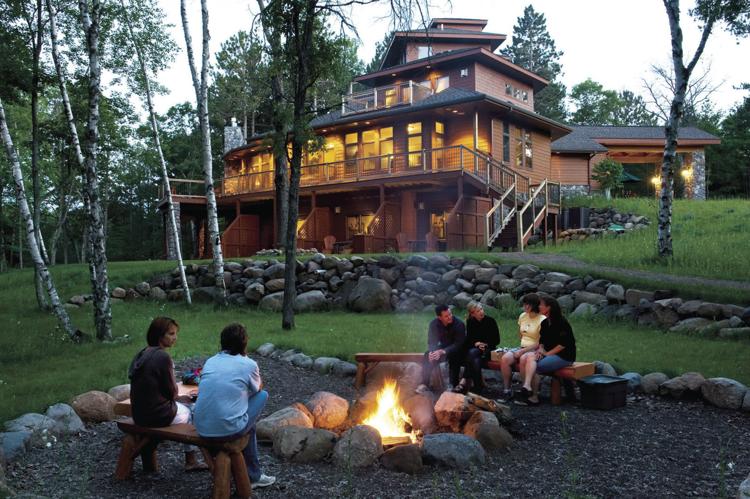 Since 2007, Faith's Lodge has been supporting parents whose children have died or have medically complex conditions through a weekend retreat in Wisconsin. Now, the Plymouth-based organization is going one step further by helping parents transition back into the workplace.
Faith's Lodge was founded by Mark and Susan Lacek of Minneapolis after their daughter, Faith, was stillborn.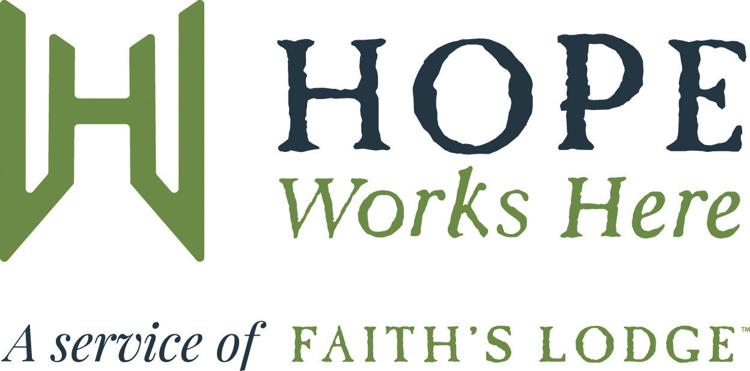 "They didn't feel there were enough resources around supporting those grieving the death of a child," said Kelly McDyre, executive director of Faith's Lodge.
When the couple sought reprieve at a resort, they were immediately saddened when upon check-in, they were asked what special occasion they were celebrating.
The Laceks saw a need and built a place in Danbury, Wisconsin, where parents and family members go for a long weekend retreat to cope with the death. The peaceful environment has programs designed to connect them with others facing similar circumstances, McDyre explained.
This includes group facilitated discussion, one-on-one therapy, memorial therapeutic activities, massage therapy, yoga, mindfulness, and specialized children's grief program during family weekends.
Faith's Lodge also serves parents coping with a child's life-threatening diagnosis, such as cancer, or parents of children born with genetic defects.
Children born prematurely face a lifetime of issues, including limited physical and mental abilities, which can be very challenging for parents, McDyre said.
In the past 12 years, Faith's Lodge has served more than 9,000 people and 3,300 families and remains the only full-time facility of its kind in the country, according to McDyre.
What the leaders of the organization learned when meeting these parents was that the parents' needs go beyond connecting with others.
"We heard after a crisis with a child, going back to work was also very difficult and there can be a lot of isolation," McDyre said.
Oftentimes, people don't know what to say or how to help someone who is grieving, McDyre explained, which can make for an uncomfortable and unproductive work environment.
As an organization, Faith's Lodge looked at creating an easier transition back to work for the affected employee and for their coworkers and management team, and developed Hope Works Here, an employer-sponsored benefit.
Through her research, McDyre found 73 percent of employers in the U.S. offer an average of three days of bereavement leave.
While more time may be offered in special circumstances, it becomes a question of how much time off from work is enough, McDyre said, noting parents are often coming back before they are ready to return to work.
She also found that grief in the workplace costs U.S. employers $75 billion a year in lost productivity, according to the Wall Street Journal.
"Studies have proven that a grieving parent operates at about 30 percent of their mental capacity in the first 30 days after the death of a child, 62 percent after six months," McDyre said, noting grieving parents are coming back to work and not operating at their full capacity.
And of the nation's 78 million children, approximately 3 million have a medically complex condition, according to the Children's Hospital Association.
Although Hope Works Here doesn't change the bereavement policy, it does offer employers the opportunity to assist an affected employee.
The benefit package has three elements: customized resources, a transition coach and a certificate for a stay at Faith's Lodge.
From the beginning of the process, "It's a very personal interaction we have with the employer," McDyre said, noting the resource packet is customized based on the crisis that employee is facing and offers immediate access to support groups and other resources.
The affected employee will also receive a transition coach, a mental health professional specializing in that specific area, whether it be an infant death, the death of a child by suicide or other circumstances.
This includes three visits. The first visit is a one-on-one session with the employee prior to returning to work, discussing their biggest fears and how those fears can be mitigated.
The second visit is to their place of employment, where the professional will provide other employees with guidance on how to interact with their grieving coworker.
"It takes out the fear and ignorance from the colleagues and gives them confidence in interacting with that affected employee," McDyre said.
The final visit is a one-on-one with the affected employee after they return to work.
The third element is a certificate for a stay at Faith's Lodge that the employer gives to the employee. The certificate never expires.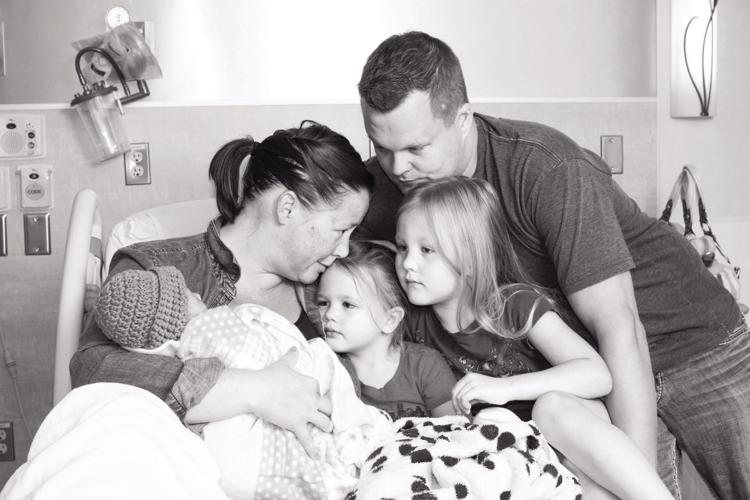 For Danielle Kavanaugh, a Faith's Lodge attendee and current board member, whose son was stillborn at 37 weeks, Hope Works Here would've made her transition much easier, not only for herself but also for her coworkers and managers, she said.
Because she was working for a large company, many of Kavanaugh's employees believed she was returning to work after maternity leave, not after suffering the death of her baby.
Kavanaugh said that when coworkers would ask about her new baby, she would start crying. When her coworkers did find out, they wouldn't know what to say or how to interact with her.
With 75,000 child deaths a year, "that's 150,000 parents grieving and going back to work," she said.
"Having this service ensures that they get support and customized resources without having to go searching for them," Kavanaugh said. "When you're weighted down in a cloak of grief, you struggle to get dressed, let alone having to advocate for resources you don't know exist or are out there for those having just lost a child."
"When facing a loss that's so awful and unplanned, knowing that your employer has this service to help you is beyond valuable, both to the employee's mental health, and economic wellbeing on both sides," she said.
Currently, 12 companies have signed up to offer this benefit package, including Affinity Plus Credit Union based in St. Paul, which also happened to be the first to use it.
Julie Cosgrove, senior vice president of human resources at Affinity, said it was a benefit they hoped they would never have to use within the organization, but was glad to have it after an employee's child tragically died last summer.
"While nothing could ever decrease the pain our employee has endured, it has been helpful to have this level of support through this employee's tragic loss and life situation," she said.
For more information, visit hopeworkshere.com or contact Kelly McDyre at 612-261-2600.