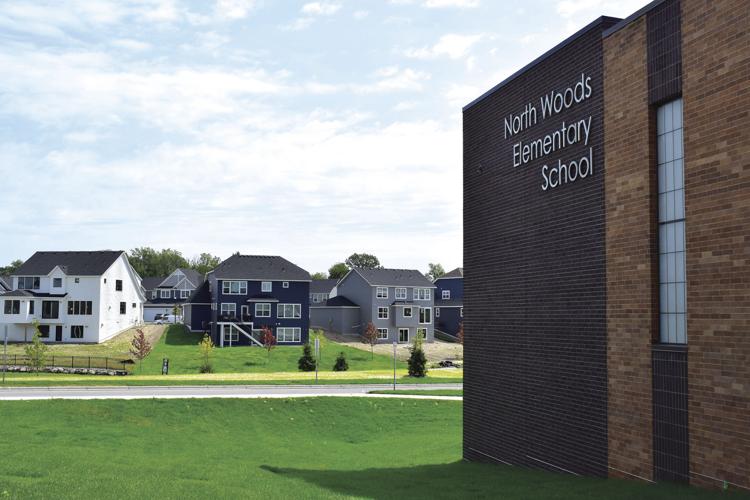 Increase of almost 2,000 students expected in the next five years
The Wayzata School District is expecting to see a continuing rapid rise in student enrollment in the next five years.
Demographic consultant Hazel Reinhardt presented updated student enrollment projections to the Wayzata School Board in July. Her findings indicate that resident student enrollment in Wayzata Public Schools is projected to increase by almost 2,000 students in the next five years (through the 2023-2024 school year). 
The increase is on top of the 18% increase (1,748 students) in enrollment over the past five years.
A breakdown of the demographer's five-year forecast shows an 18% or more (1,008 students) increase in K-5 enrollment, 21% or more (610 students) increase in middle school enrollment and 9% or more (322 students) increase in enrollment at Wayzata High School.
The rise in student enrollment stems from a high birthrate projection and a large amount of new families continuing to move into the school district. Reinhardt also pointed to the district's rapid growth in the number of projected single-family homes. More than 750 new homes are approved to be built in the next three years, which Reinhardt said is a conservative estimate and does not include developments still under consideration.
Houses have been going up at a fast rate in northwest Plymouth and in Corcoran, but the amount of available land is expected to shrink over the next few years.
New homes are also being planned for land that has long been the site of Plymouth's Hollydale Golf Course, which will permanently close this year.
Wayzata Public Schools Director of Administrative Services Kristin Tollison notes that the new North Woods Elementary, the district's ninth elementary school, opened Sept. 3 in northwest Plymouth with around 560 students, which is up from an earlier estimate of 475 students.
"As those houses are built throughout the school year, that number's going to continue to go up," Tollison said.
The new school can accommodate more than 800 students.
The growing enrollment at the elementary schools has the district considering its options for how to handle the increase in students once they get to middle school.
The demographer said middle school enrollment growth will be primarily at Central Middle School. 
"In the next five years, growth at Central Middle School will be astounding, growing from 1,320 to 1,869 students," Reinhardt said, adding that enrollment growth at East and West Middle Schools "will be more modest."
With capacity at Central Middle School just over 1,600 students, the district recognizes that the 42% in growth is a challenge that will need to be addressed.
"We're going to be pretty focused on that this fall and winter," Tollison said.
Tollison said district staff and school board members will continue to review the enrollment projections and housing trends to determine the district's future facility needs – whether that means adding onto a middle school, constructing another school or trying to find another solution.
"These are all questions that both the community, and the school board will need to wrestle with and prioritize," Tollison said.
While it's an issue that will need to be explored carefully, the district sees the flow of incoming students as a sign that families move into the community in part due to the quality of the schools.
"We asked for this demographic study as part of our planning process to ensure we have the school spaces our students need and our families expect," said Wayzata Schools Superintendent Chace Anderson. "Being a school district of choice is quite an honor and benefits all residents of our community."