Freshman leads Red Knights past Storm on Jan. 4.
Benilde-St. Margaret's opened the 2022 portion of the boys basketball schedule with a 58-47 win over Chanhassen Jan. 4. The game was only the third game played at Haben Center for the Red Knights who improved to 2-1 at home and 5-4 overall.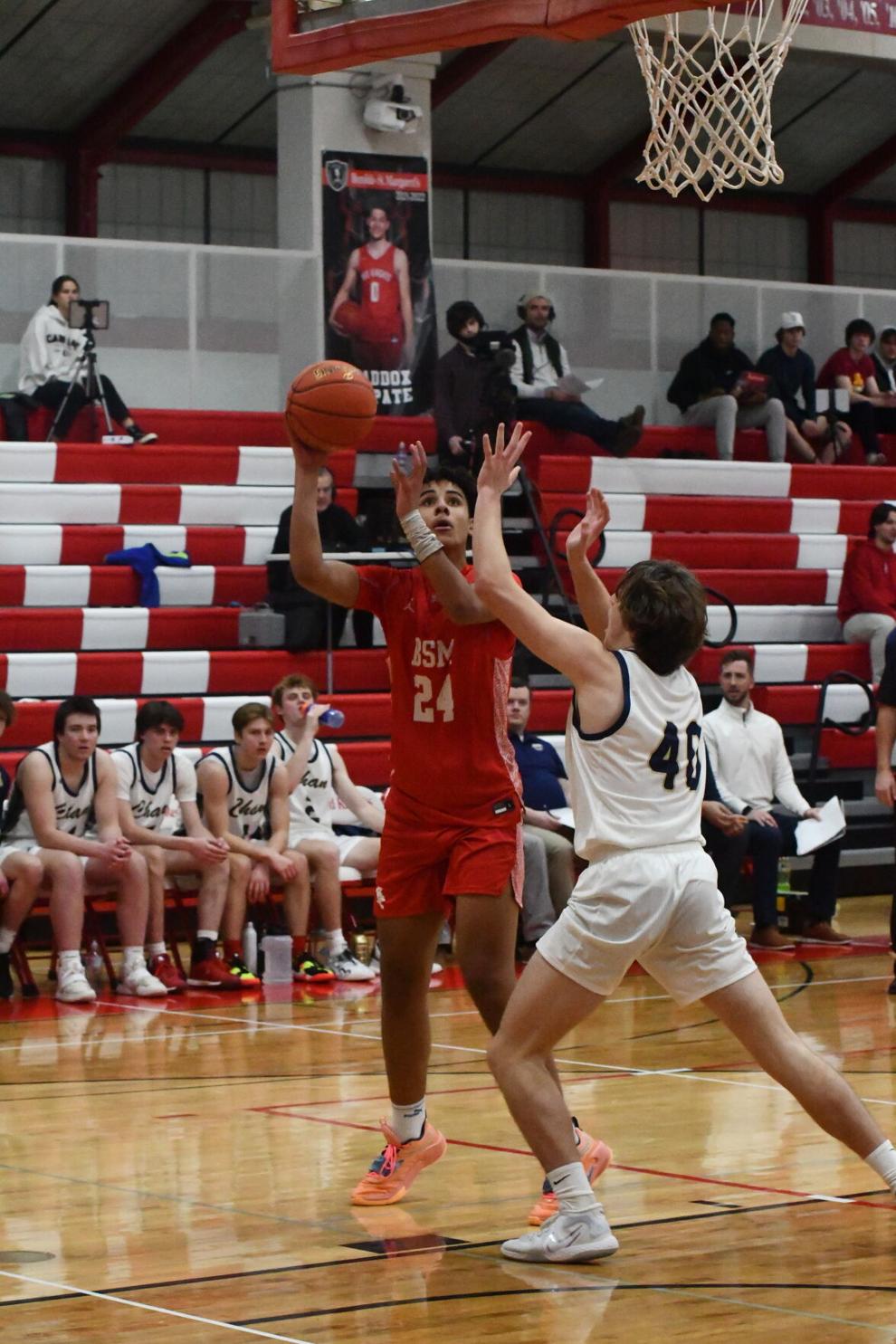 Freshman forward Jalen Wilson led BSM with 17 points while senior captains Sam Best and Maddox Alipate added 14 and 12 points, respectively to win the Metro West Conference opener.
BSM couldn't repeat that success Jan. 7 as conference newcomer Orono secured a 72-67 win powered by a 45-32 second half after the Red Knights led 35-27 at the half.
BSM split its games at the Breakdown Capital City Classic (Dec. 29-30) at Concordia University-St. Paul, falling to Holy Angels 54-50 before handing Class 3A state semifinalist Richfield a 98-81 defeat. Against Richfield, BSM had six players score in double digits, led by Wilson with 18 points and Carter with 17 points. Freshman Abu Keita had 16 points and senior captain Daniel Ijadimbola had 15 points.
Best scored 11 points against Holy Angels while senior Camden Carter and sophomore Jayden Daisy added 12 points, each. The Stars led 32-18 by halftime as BSM clawed its way back into contention. 
The remaining 16-of-17 games are against Metro West Conference foes starting against Chaska (1-9) at Haben Center Jan. 11 before traveling to St. Louis Park (5-4) Jan. 14. BSM is in a five-way tie for fourth place in the conference off to a 1-1 start along with Jefferson, Kennedy Chanhassen and Cooper. 
7 p.m. start unless noted
Jan. 14 at St. Louis Park
Jan. 29 vs. Delano (STMA Breakdown) 11 a.m.
Feb. 15 vs. St. Louis Park