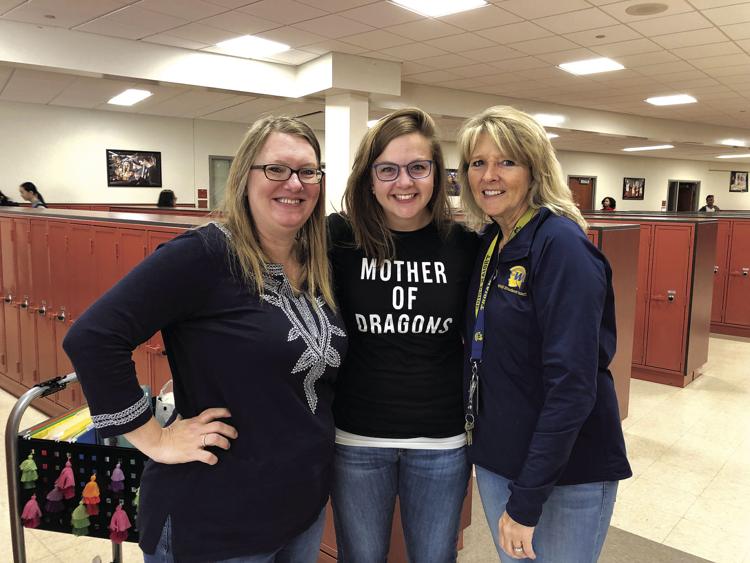 The close of the school year at Wayzata High wasn't just the end of a chapter for 833 graduating seniors. It also marked the end of a 33-year long teaching career for Sue Iverson.
The retiring Wayzata High School educator, speaking days before the class of 2019 attended its commencement ceremony, said she'll carry with her the many connections with students she's made through her various roles at the school.
Iverson started at the school in 1986 as a math teacher. In the years since, her resume has grown to include time as a dance coach, coordinator for the gifted and talented program, AP and testing coordinator and student council advisor. But her connection to the Wayzata School District began many years earlier – before she was even born.
"I was almost born in Oakwood Elementary School," Iverson joked. "My dad was a principal there and it was August when he brought my mom and my brothers over to show them his new school. My mom had to be pushed around on a book cart because she was so pregnant with me. Then I was born that September."
Iverson's mom also worked in the school district as a teacher. And there were many other teachers in the family, including her grandfather, uncle and sister-in-law.
"Education was very much in our family, so I knew from a very young age that I wanted to be a teacher," Iverson said.
 After graduating from Wayzata High in 1981, Iverson attended St. Cloud State University and earned her teaching degree.
After substitute teaching at various schools around the Twin Cities area, Iverson was hired as a long-term substitute teacher at Wayzata High in 1986, and it wasn't long before she was hired on as a full-time math teacher.
"I've been here ever since," she said. "It wasn't my plan. ... It all just kind of fell into place."
As the years went by and Iverson added more titles to her resume, one particular area she became invested in was the student council. Having just wrapped up her 21st year as student council advisor, Iverson sees the program as a way to develop connections between students, guide the social culture of the school in a positive direction and a make a large school feel small.
"The student council is pretty much responsible for the social programming at the school. We do the dances, we do the pep fest, homecoming week, we do Survivor Week," Iverson said. "And I really encourage kids to connect the dots. It's easy to plan the things that all of their friends would show up to anyway, but what are we going to plan that's going to get the kid that normally wouldn't to show up and feel connected?"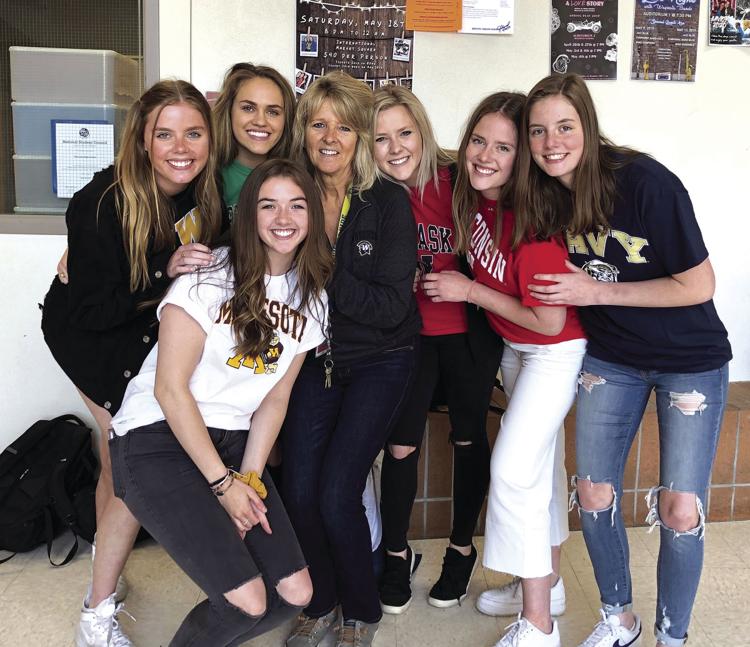 Among the many students Iverson worked with on the student council were her three children, the youngest of whom graduated this year. Iverson's other son graduated in 2010 and her daughter graduated in 2007.
Another student Iverson worked with through student council was 2009 Wayzata High grad Lauren Wilvers, who praises Iverson's approach to leading student council.
"She takes a step back and really just does the advising," Wilvers said. "She does not run student council, the students run student council. And I think that gave me the opportunity in high school – and all of the students that she has influenced – the opportunity to genuinely grow as leaders."
Wilvers said Iverson was also hugely inspirational in her decision to become a teacher. Wilvers just finished her third year as a teacher in the district. She first taught at Central Middle School before becoming a family and consumer science teacher at Wayzata High.
"[Iverson] showed me how to be an adult leader and how to provide opportunities for kids to grow," she said.
That inspiration to follow in Iverson's footsteps would end up being much more literal than Wilvers expected. As Iverson wraps up her final year as student council advisor, Wilvers is preparing to take over the role as a co-advisor alongside teacher Amy Swenson.
"It was always a joke that when Sue retired in 10 years that I would become Sue," Wilvers said. "And it was always kind of a hope of mine because she's just so inspirational and I want to do that for other students."
Iverson said the fact that she won't be returning to teach in the fall doesn't quite feel real yet, but she's excited for the next chapter in her life, which involves relocating up north with her husband to their cabin in Pequot Lakes.
"I always tell the kids I'm taking a gap year, like they do. And so the first year we're going to travel and do whatever, and then I'll decide what I want to do when I grow up after that," Iverson said with a laugh.
What will she miss the most? Iverson said it's the students she was able to interact with every day at the school.
"There will be a lot of things that I miss, but one thing about teaching is kids continue to come back. You still have those connections, so I think I will still keep in touch with many of my kids. I told them on my gap year, don't be surprised if I show up on your college campus to find out what are they doing," Iverson said. "I would love to do that."