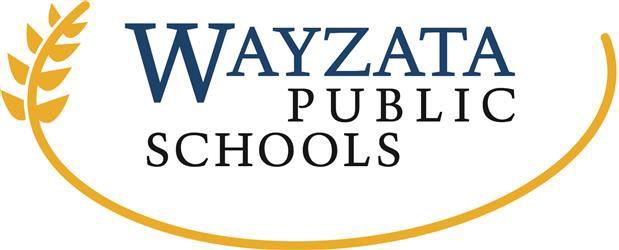 Three Wayzata School Board seats will be decided in the Nov. 2, election.
To better inform voters, the Sun Sailor reached out to the candidates and asked them to participate in our voters guide. Below are responses from Nick DeVries, Aaron Herzberg, incumbent Sarah Johansen, Heidi Kader, Bryan Kubes, Muthu Periakaruppan, Daniel Sellers, Erin Shelton, Mariam Siddiqui and Milind Sohoni.
Justin Hibbits and Derek Plymate remain on the ballot, but are no longer campaigning.
The Wayzata School Board has seven members who are elected at large to four-year terms. The winners will begin their terms in January 2022.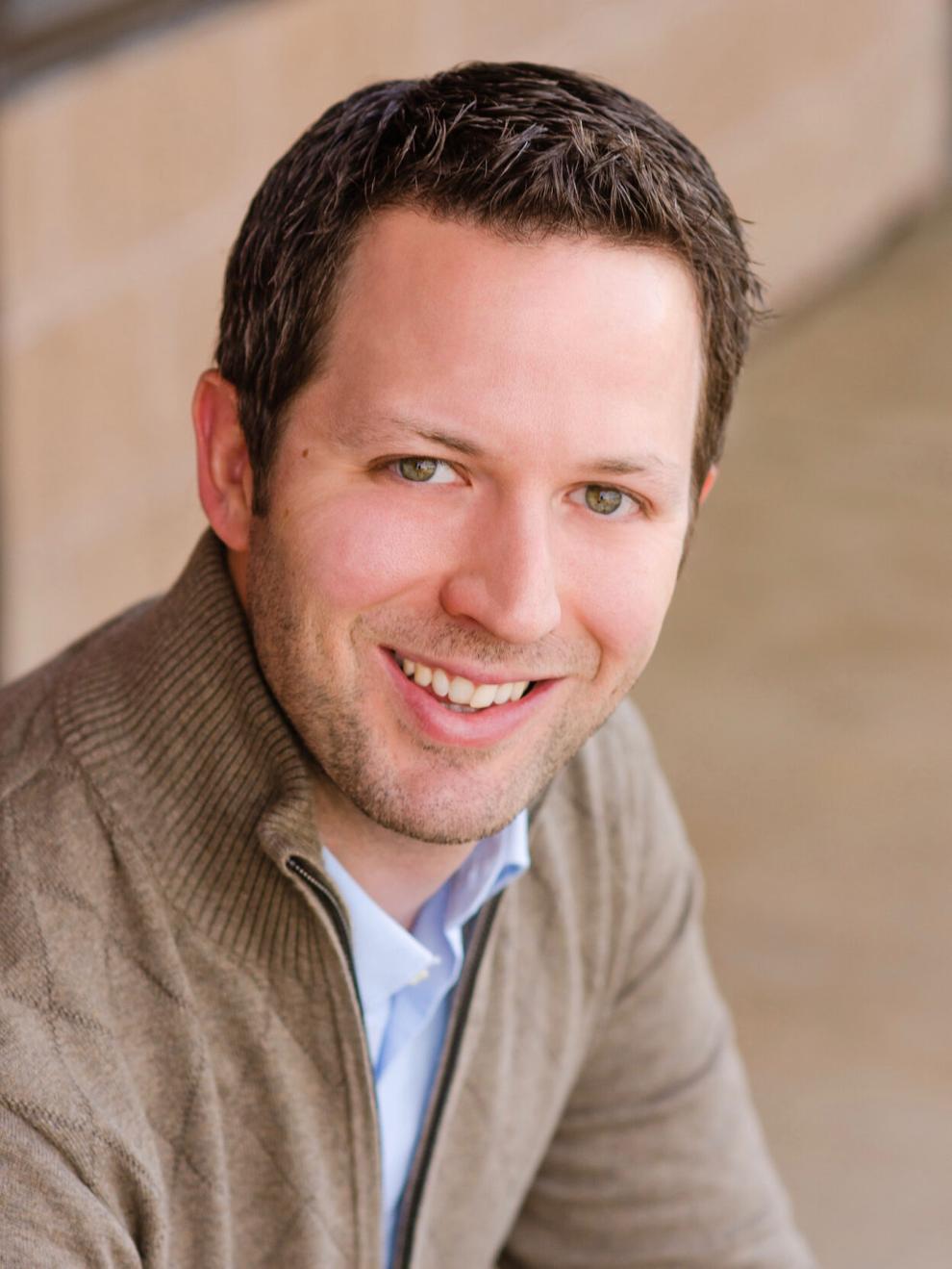 Nick DeVries
Education: Bachelor's degree in communications from Minnesota State University, Mankato
Occupation: Owner, Nick DeVries State Farm Insurance Agency
Qualifications: I'm highly integrated with youth sports which has given me daily exposure and incredible insight to what happens in the classroom and what families need from our leaders. I run a successful business using skills in leadership, fiscal management and relationship building with people of various backgrounds and viewpoints.
Why are you running for school board?
I am the type of person that doesn't want to sit on the sidelines and just talk about change. I want to help make it happen. The Wayzata School District has always been known for providing our students an amazing education and preparing them for their future. But as of late, we have seen a shift from focusing on the core principles of education to political influence and emphasis on controversial topics. The parents of our district need to have a voice in deciding how and what their children are being taught. The parents should decide on when sensitive topics are discussed and at the age they feel is appropriate. I want to help parents' voices be heard so it isn't just the school leaders who are driving the student's view of themselves, the world and their peers. I want to foster a culture in Wayzata Schools of collaboration, not controversy.
What separates you from the other candidates? 
I represent the common parent in our school district. I don't have a background in education. I don't have a Ph.D. I am a cut-to-the-chase, say-it-how-it-is person who believes in the core principles of education. I don't hide behind fancy rhetoric or styled answers. I am a firm believer that open communication and transparency is imperative. We need a common-sense approach to leading our schools and that is what I'll do. I don't believe there is a "one size fits all" answer to every question. We live in a very polarized world today. I want to bring a new and fresh perspective to the board, striving to find common ground to provide our children the best education possible. As a board member, I am committed to being a voice and an advocate for both students and parents.
What are the top issues facing the school district and how would you work to address them? 
Critical race theory is slowly being introduced to our kids and many parents aren't aware of it. We need clear guidelines for faculty that materials are curriculum based only and that classrooms are not a place for politics or a platform for personal opinions. 
COVID-19 and the policies that have followed have impacted everyone; a perfect solution does not exist. I believe this complex issue is to be regarded with great care. Parents deserve to make health care decisions they deem appropriate for their children.
We have outgrown our schools and the need to potentially expand is upon us yet again. Over-capacity schools are difficult for teachers and students alike. There is no sure-fire way to handle this. When new schools are built, school boundaries are reassessed. We need to gather community feedback and be forward thinking about what potential excess space issues we may face down the road.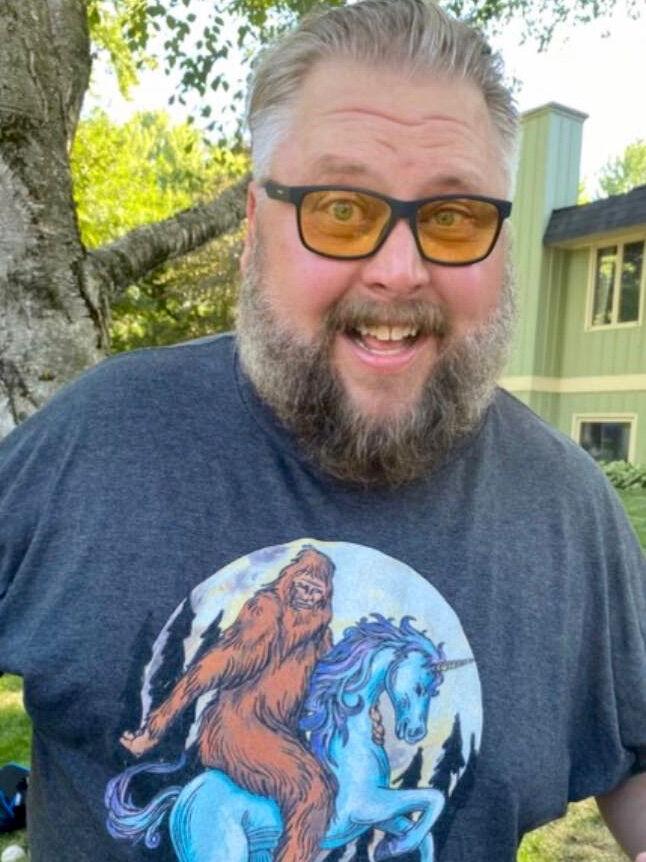 Aaron Herzberg
Education: Master of Science in education administration and leadership from St. Cloud State University, 2005, emphasis in higher education. Coursework included school finance, statistics and research techniques. Bachelor of Science in mass communication and information media (double major) from St. Cloud State University, 1998, concentration in television production. Other training and certifications include American Red Cross certified: wilderness first aid, CPR, AED (defibrillator). MNDOT-certified independent instructor for STS (Special Transportation Services) licensing. Certificate in instructional technology (video, internet, distance learning, instructional design). St. Cloud State University, 1998.
Occupation: Eastern regional sales manager for Syneco Systems Inc.
Qualifications: Master's degree in education administration and leadership. Formerly a Unix Engineer in the IT industry. Owned a non-emergency medical transportation business.  Sales trainer, recruiter and leader. Volunteer coach for the Wayzata Mountain Bike Team. Resident of Plymouth for over 15 years. Three children in the Wayzata School District, one graduate.
Why are you running for school board?
My wife Stacey and I have been residents of Plymouth and a part of the Wayzata School District for over 15 years. We started a family and moved to Plymouth 100% for the Wayzata Schools system.
We knew that the high-quality education and programs Wayzata Schools offer would give our two daughters and two sons the spring board to unlimited success in life. I would like to do my part to give back by serving the school district that has given us so much. In these ever-changing times, I feel now is the perfect time to help drive positive change for the benefit of all students in the district and ensure that all children in the community continue to receive the high quality of education and opportunities that Wayzata offers.
What separates you from the other candidates?
I have an education in school administration and leadership; I have been an entrepreneur; I have been an employee and I have been a leader; I have been a teacher/instructor; I have been a recruiter and a sales leader; I am a father to two boys and two girls in the Wayzata District. My extensive background in multiple industries and education gives me a unique insight and understanding of a wide variety of issues and challenges and how to overcome them.
I have witnessed the outcome and the power of the Wayzata School District's curriculum through my daughter, who is a successful 2021 Wayzata graduate. I still have a freshman, seventh grader and a fourth grader to go. I have a great personal vested interest in the success of the Wayzata School District, not only for my own kids but for all the children of this community. I am a listener, a problem solver and a collaborator.
What are the top issues facing the school district and how would you work to address them? 
Curriculum excellence and transparency: ensure the continued offering of a wide variety of class offerings and extracurricular programs for all students, with an emphasis on politically neutral curriculum.
Equality: embrace change and continue empowerment for all students who want to take advantage of Wayzata's long history of high-quality education.
Safety: ensure a safe and secure educational environment where students and staff feel safe, heard and supported. Establish a culture that fosters an openness for all beliefs and lifestyles. 
Freedom of choice: ensure freedoms for all, including the freedom to mask or not mask and to vaccinate or not vaccinate as it relates to COVID-19. Develop a culture of respect and understanding for all human perspectives and beliefs and to drive unity within the district and community.
Strong leadership: continue to attract and retain high quality teaching, administration and support staff. Help balance viewpoints of differing perspectives on the Wayzata School Board.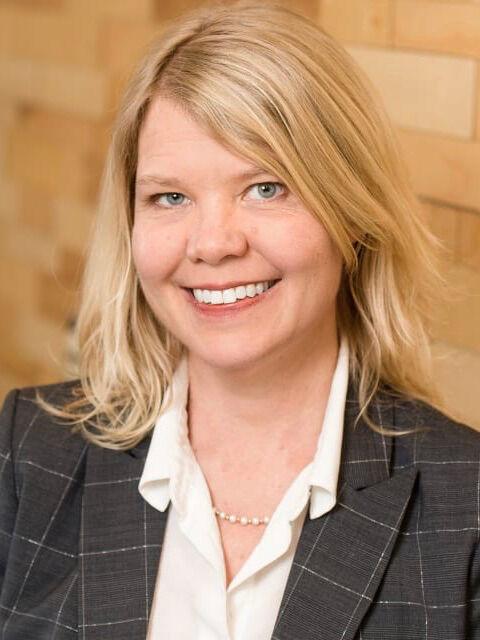 Sarah Johansen
Education: University of Michigan, Masters of Social Work, dual major in management of human service organizations and clinical social work; Kalamazoo College, B.A. in human development and social relations
Occupation: Adjunct instructor, Augsburg University, Social Work Department; volunteer at St. Phillip the Deacon Lutheran Church-Church Council, volunteer for various nonprofits in the metro and full-time parent of three Wayzata students.
Qualifications: Eight years on the Wayzata School Board. I am the current treasurer and have served as the chair, vice-chair and on every board committee. My professional experiences include administration of school-based intervention programs, school social work, nonprofit management and teaching at the undergraduate and graduate levels.
Why are you running for school board? 
It's been an honor and privilege to serve and I love my job. I'm committed to advocating for each and every student and ensuring that all students have the resources, supports and experiences to discover their unique talents and thrive.
In my eight years on the board, I have built trusting relationships and learned a lot about the complexities of school board governance.  As we face opportunities and difficult decisions, these understandings and relationships will be fundamental for success. 
Specifically, I'll use my knowledge to address the impacts of the pandemic while also remaining focused on our long-standing priorities of addressing community growth, ensuring high quality instruction, closing the achievement and opportunity gaps and protecting our strong fiscal position.
I am running for re-election because I'm 100% committed to Wayzata and I have the strong foundation of knowledge and skills to lead into the future and strengthen all that makes us proud of Wayzata.
What separates you from the other candidates? 
As the only incumbent seeking re-election, I bring knowledge, experience and proven leadership.
I have demonstrated results in realizing the goals outlined in the District Road Map, including: navigating our district through the changing learning models and safety challenges of the pandemic; overseeing construction to address population growth including building two new elementary schools, additions at the high school and early learning school, the transition program clubhouse and safety and security updates at each of our buildings; changing start times to address student physical and mental health needs; protecting our AAA bond rating in an unstable economy and keeping Wayzata as a district of choice for families and top quality teachers.
As a leader, I understand the complex work of the school board and I collaborate with all stakeholders to realize excellence for each and every student.
Finally, as we welcome new board members and administrators, my experience and commitment to embracing new perspectives will be an asset. For more info, visit votejohansen.com.
What are the top issues facing the school district and how would you work to address them? 
Keep students safely in school for in-person learning, and without extended disruptions, by layering mitigation strategies and following the recommendations from our public health leaders.
Respond to the pandemic impacts by understanding and addressing learning loss while also embracing potential positive opportunities for personalization and student ownership of their learning.
Realize our commitment to student health and well-being by assessing and responding to the pandemic impacts on student mental health and wellbeing, providing quality mental health supports for students at all grade levels, ensuring that all students have access to nutritious food and healthy activity options during the school day and creating a culture of collaboration and positive relationships so that each and every student can discover their unique talents and thrive.
Moving beyond the demands of the pandemic, we must address student growth, ensure first time quality instruction in every classroom and continue to realize academic excellence for all students from early childhood through graduation.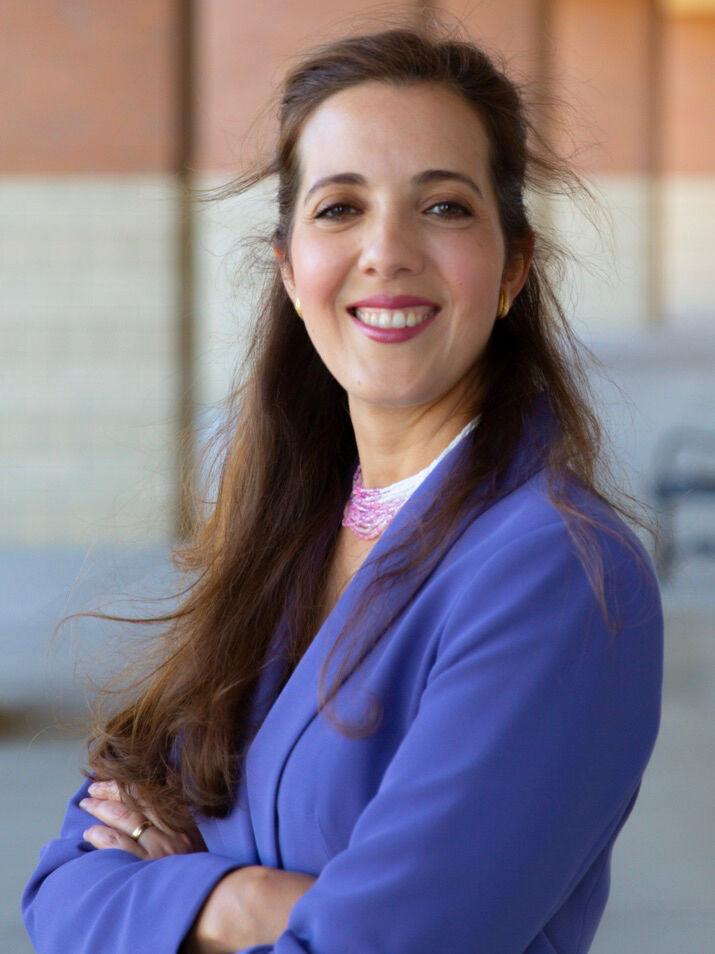 Heidi Kader
Education: Master's in public health policy and administration from the University of Minnesota School of Public Health
Occupation: Adjunct professor at St. Catherine's University in St Paul, clinical research professional (sole proprietor and owner)
Qualifications: I have a track record of leadership through community volunteerism and serving on several boards, including:
• Wayzata School District (eight years)
• Al Maa'uun/Neighborly Needs Community Center Board (12 years) 
• Children's Hospital Star Gala Committee (three years)
• Park Nicollet Hospital Institutional Review Board (nine years) 
• NWICC Summer Camp (two years)
Why are you running for school board?
As we were living through and surviving the pandemic, I saw a gap in our district. There was no public health voice on the school board in the midst of a global pandemic. My background specific to health policy and administration can help guide policies that enable and empower our families with concrete information, engage our students so they aren't left feeling isolated and help families navigate the ever-changing policies coming at them. I was propelled into this election because I wanted to reach each and every student with innovative ways to deal with this once in a lifetime situation. The pandemic has illuminated the many gaps that exist in our school system. I want to work as partners to create meaningful change. Let's harness what we've learned during the pandemic and put our values into action.
What separates you from the other candidates?
I know the district's history because I was once a student and am living the reality of it as a mom of three students. The decisions I make as a board member would impact my family as much as it impacts yours.
Our community, our district and our kids are everything to me. I've spent the past eight years finding ways every day to support our students and teachers. I am a PTA mom, room parent, hallway reader, food access advocate, Partners in Art School Chair, Yearbook Committee Member and board member of the Wayzata Education Fund.
The intersection of my profession and my education gives me a unique perspective. Give me data – statistics and lived experiences – and I'll help the district arrive at well-informed and relevant policies for all.
I can hit the ground running so we can get to business for our kids.
What are the top issues facing the school district and how would you work to address them?
Pandemic recovery. This year is about getting students back in the routine of learning. There is so much to be done. How do we emotionally support our kids long-term? How do we meet our kids where they are to get them to a good place academically? How do we take care of our teachers? To address this, I want to really listen to our teachers, students and families without assumptions and use their direction to create targeted solutions.
Creating a unified academic and social experience for every Wayzata student. Let's bring the best of Wayzata to every student regardless of which doors they walk into in the morning, regardless of racial/ethnic background or their academic level. I want to champion policies that support each student's pursuit of excellence in their own unique way. And when a goal is achieved, let's celebrate each student as an individual.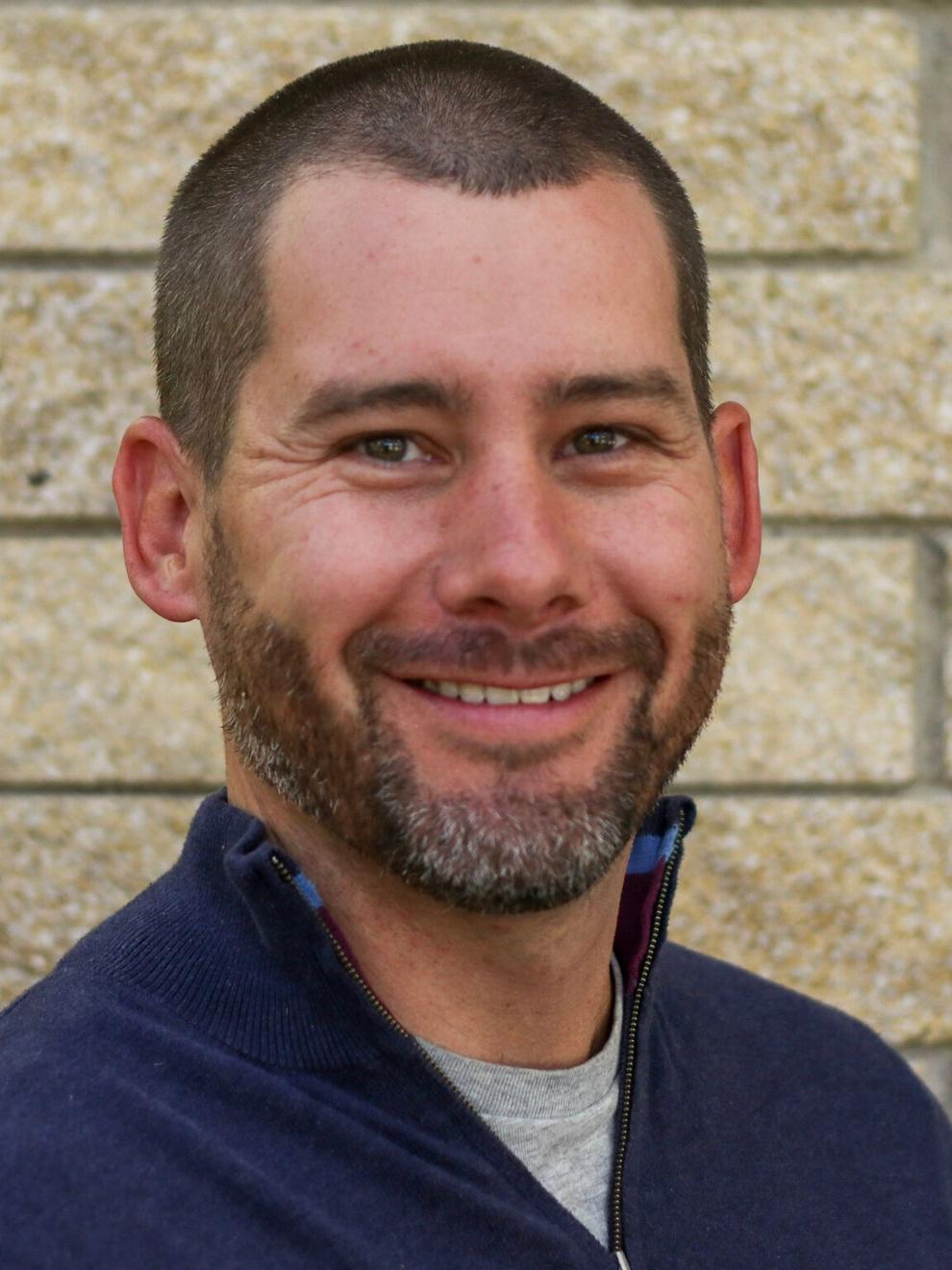 Bryan Kubes
Education: Lakeville High School, Bachelor of Science degree in physical education with a minor in business administration from Minnesota State University, Mankato
Occupation: Agriculture sales
Qualifications: I'm a dad of three girls. My work in sales and management has given me experience in budgeting, strategic planning and balancing the opinions and needs of a wide variety of people. My connections to the agricultural community is crucial for developing a wholesome nutrition plan.
Why are you running for school board?
I am not a politician. I am a concerned parent. I will stand up for the family values that are not currently being represented. School nutrition is a top priority. Fresh, local food is the foundation for healthy, happy kids; processed and artificial ingredients are not. Teachers and parents need more of an opportunity to provide input on school policies and curriculum. We have a big achievement gap and need a concrete plan for identifying and assisting students and families that need additional time and resources to succeed. Keeping kids safe and in school is an absolute priority. I am not against vaccines or masks. I am against mandates. I believe in teaching unity, not division, and emphasizing commonalities rather than looking for differences between us.
Our district budget needs fresh eyes. Let's minimize or eliminate spending that isn't moving the peg on our proficiencies or infrastructure needs. We can do better.
What separates you from the other candidates?
I firmly believe fresh, local food is the foundation for healthy, happy kids. Very few would stand against real, wholesome nutrition for our kids. My family and I have a focus on limiting processed and artificial ingredients in our home and I want to hold our school meals to the same standard. Nutrition is a popular talking point among candidates, but I have the relationships, skills and resources to connect our schools with food grown right here in Minnesota's agricultural communities. Better and more nutritious food is available to us, we just need to be more strategic with sourcing, vendors and farm-to-school programs. This also creates opportunities for involving students in the process by visiting farms and even starting a school garden, greenhouse and composting program. I don't commit halfway. I'm all in.
What are the top issues facing the school district and how would you work to address them?
COVID consumed nearly all our attention over the past year and a half. We need to think beyond our current situation with a long-term view. We have a growing community that will require an increase in infrastructure, supplies, teachers and staff. Being fiscally responsible and planning for these needs are crucial. Tough decisions will need to be made. I would minimize or eliminate spending that isn't improving our proficiencies or aligning with the growth of our district. We need to look at the data, think through all possible scenarios, including another year like 2020 and develop a long-term strategic plan. School security is also essential. We need to ensure every student, teacher and staff member has a safe and welcoming learning environment everyday. I would establish a security task force so that we can address both their concerns and ideas. We have a brighter future together.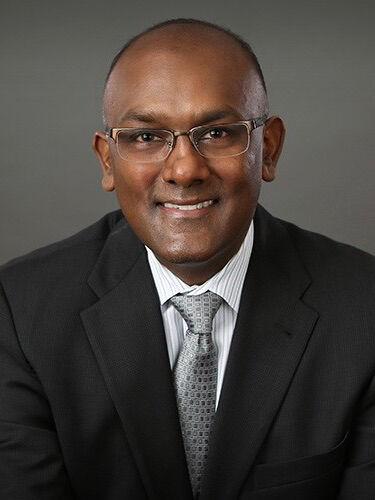 Muthu Periakaruppan
Education: BS honors economics, University of Minnesota; BS accounting equivalent, University of Minnesota; certified public accountant (CPA)
Occupation: CPA, principal at a national accounting firm
Qualifications: With the business experience I gained working in large organizations, I have built a reputation as a collaborative and effective leader. My talents in building winning teams, negotiating, strategic thinking and influencing would be district assets. I love kids and community service and would bring a dual-culture Minnesotan's perspective.
Why are you running for school board?
I love kids and want to keep Wayzata on top. Our three kids thrived at Wayzata and were well prepared for continued success after graduation. I want to preserve what makes Wayzata great and help the district evolve as we face new challenges. It is vital that we stay focused on providing high-quality education, which to me means taking a holistic approach to developing well-rounded leaders who care about their community. We must provide an equal opportunity for each and every student to thrive in the Wayzata experience. Every student at Wayzata should feel respected and like they belong. I will be genuine in practicing the Wayzata Equity Commitment. I head coached PSA travel soccer and now teach 8th grade kids at our Faith Mission. I love these opportunities to make a positive impact, and the school board allows me the opportunity to serve on a much larger scale.
What separates you from the other candidates?
I thrive working with people and building collaborative relationships. My strong sense of empathy provides me the unique ability to understand and inspire others. I have partnered with people from all parts of large organizations, as well as with clients in multiple industries. This ability to lead will help me serve our community.
When faced with issues, I keep an open mind, ask questions and try to understand the issue. My decisions as a board member will be based on knowledge, thoughtful analysis and, ultimately, on what is best for the kids.
I grew up in Plymouth playing hockey on a frozen lake, while also volunteering for Indian organizations in Minnesota. Growing up loving both cultures provides me a unique perspective that will ensure we stay true to the Wayzata Public Schools Equity Commitment. I want to build cultural bridges so that everyone feels like they belong.
What are the top issues facing the school district and how would you work to address them?
The last 18 months have been an incredible challenge and it is remarkable that kids are back in school now. We must be positive and keep kids in school in the safest way possible. As a school board member, I would focus on the positive and would support our teachers to help students gain ground academically and socially while recognizing that these kids have been resilient and resourceful. We also have to identify any extra resources made available for schools to provide additional help such as tutoring.
As we face continued growth and new challenges, I would keep laser-focused on providing high-quality education and preparing students for continued success. In considering committee and appointment opportunities, I would continue to drive this priority.
I will draw on personal experience and be a voice for equity in our schools. Our district has wonderful families from all backgrounds.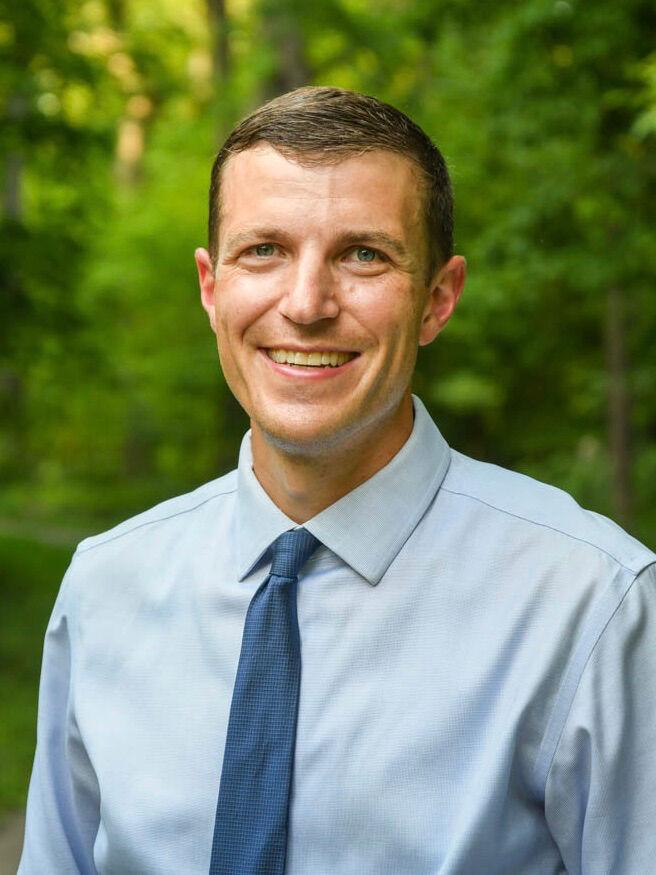 Daniel Sellers
Education: B.A. from Gustavus Adolphus College
Occupation: Executive director, Ciresi Walburn Foundation for Children
Qualifications: Starting as a math teacher, I have spent my entire professional career working in and with schools. I have more than a dozen years of governance experience, directing and leading several different nonprofit organizations, and I have a proven track record of working alongside community based organizations and families to achieve positive outcomes.
Why are you running for school board?
As a father of two school-aged children, my wife and I moved to the Wayzata District because of the stellar reputation of the schools. I am running for school board to ensure that we maintain that exceptional quality and meet the diverse needs of the district's students, families and staff. I believe students and families from all backgrounds should feel welcomed and included within our district.
I am also running for school board because good governance matters. The Wayzata School District is a complex organization with an annual budget of more than $220 million. As executive director of four different education nonprofit organizations over the past 13 years, I have been responsible for strategic planning, personnel management and multi-million dollar budgets. As a school board director, I will bring competent, informed and steady leadership to the board, serving as a responsible steward of financial resources while providing knowledgeable institutional oversight.
What separates you from the other candidates?
In this era of political polarization and partisanship, I believe we need a school board member who will be focused on students and schools, not special interests. I am a moderate, nonpartisan leader who will represent every family in the Wayzata School District. Our students and staff deserve school board members who put them ahead of political ideology.
I am not focused on just one or two niche topics. I'm passionate about system-wide governance and understand that school board members will encounter multifaceted issues that require thoughtful consideration. I have experience carefully examining all sides of complicated education issues, listening to parents and community members and basing my decisions on research, data and best practices.
I have more than a decade of professional experience working in and with schools: teaching, supporting and coaching new teachers and helping students from all backgrounds access academically rigorous, engaging and relevant educational opportunities.
What are the top issues facing the school district and how would you work to address them?
This is a critical moment in time as we deal with potential learning loss and disruptions to social/emotional health due to the pandemic. I plan to partner closely with our teaching and learning team to ensure we utilize formative assessments to determine learning loss and invest in interventions to help kids catch up and thrive.
I also believe the district can do even more to individualize education so that all students are academically challenged and are reaching their full potential. This means providing accelerated learning opportunities for students who are high achieving as well as identifying, naming and working to close academic achievement and opportunity gaps.
Finally, I'm committed to the health and safety of all students. This includes support for COVID mitigation protocols (so we can keep kids in school), increased access to counselors and mental health professionals and working with our food service professionals to provide healthy meals.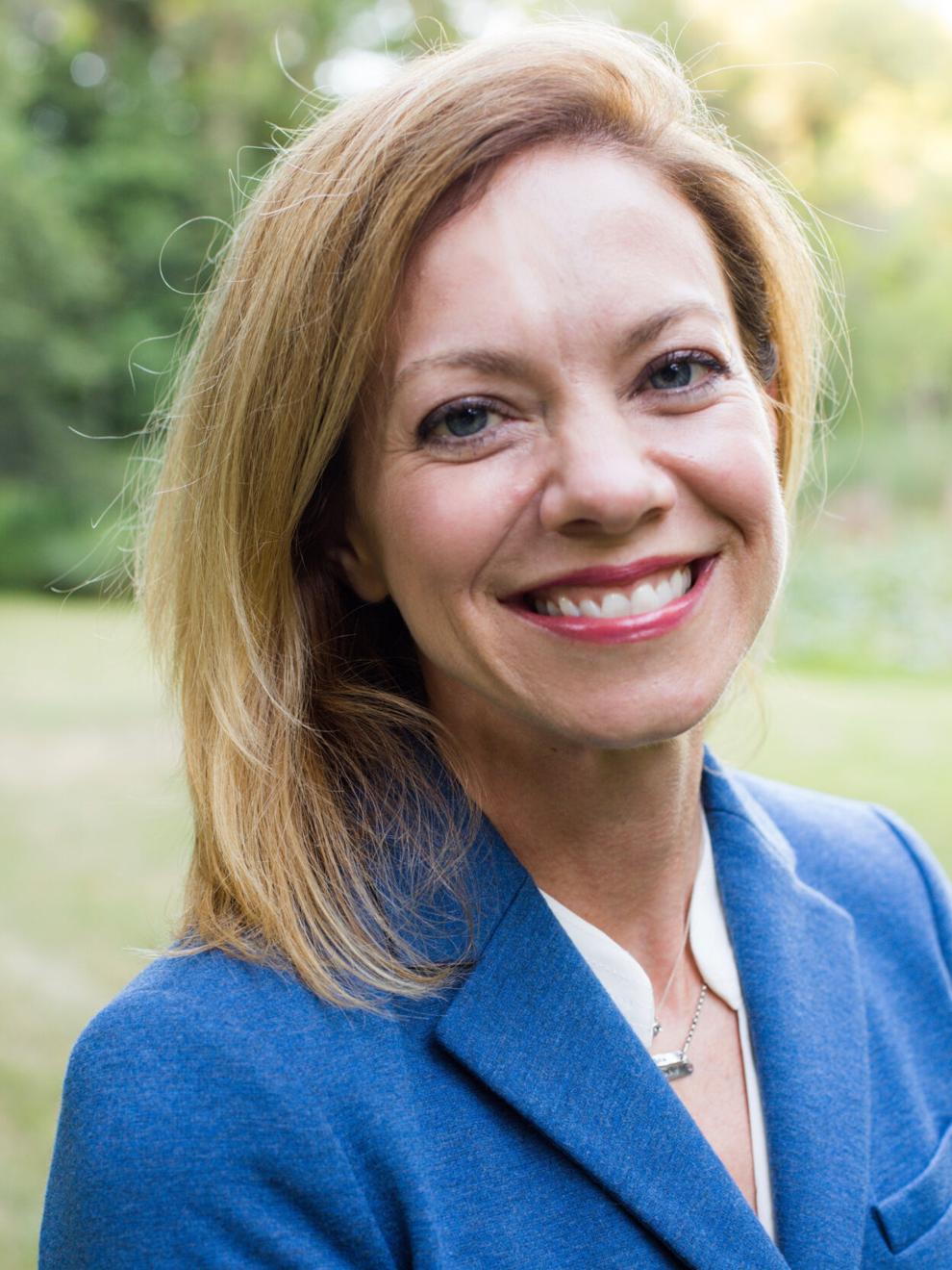 Erin Shelton
Education: Bachelor of Science, animal science, Louisiana State University; Doctorate of Pharmacy, Xavier University of Louisiana
Occupation: After a rewarding career in community pharmacy, I now choose to support my family and community full time.
Qualifications: I am invested in Wayzata ISD 284 as a parent and resident. My board service will be both a tremendous honor and a top priority. I have publicly committed to listening to all community members – especially those with differing views – to arrive at decisions that are well-informed and beneficial for the district.
Why are you running for school board?
The thing I enjoyed most about being a community pharmacist was the education aspect. I loved teaching my patients how to safely incorporate medications into their health and wellness. This education helped empower them to achieve their health and wellness goals. That same concept – empowerment through education – can and must be applied for all students in our district. ISD 284 enjoys an excellent reputation, but proficiencies in math and reading have been lacking for some groups. I will advocate for a renewed focus on reading, writing, math and science as well as life-skills education. I will advocate for politically neutral classrooms. I will advocate for a wise allocation of resources. I look forward to serving on a balanced board dedicated to helpful discussion and debate. Ultimately, just as I worked hard to empower my patients, I will work hard to empower students to take active ownership in achieving their educational goals.
What separates you from the other candidates?
My family and I have had the incredible experience of living abroad in three different countries: China, Netherlands and in Russia. These overseas experiences have broadened my mind and given me a global perspective that I wouldn't have otherwise. Throughout our years abroad, I was able appreciate and celebrate different ethnicities, customs and cultures. But even more importantly, I was struck over and over by the fact that parents throughout the world are much more alike than we are different. We all want the very best for our children and will work tirelessly to help them achieve the futures they envision. Additionally, I can bring my medical background and pharmacological experience to my service. That background is especially significant today given that the board is determining important health-related policies.
What are the top issues facing the school district and how would you work to address them?
Many of us moved here for Wayzata's well-earned reputation for excellence. We must now work together to maintain that reputation and make sure our standards of excellence apply to everyone. Too many kids, even here in Wayzata, aren't achieving their full potential. As a community, we should expect a better return on our per-student investment – for individual students and for our community at large. We are a community rich in caring people who want to give back. That can happen through sustainable partnerships in tutoring, mentoring, coaching for test-taking skills and more. Another pressing issue is declining enrollment and the resulting budget shortfalls. We need to start conducting exit interviews with families and problem-solve to prevent more families from feeling the need to explore other education options. I'm proud to be part of this district, and I'm eager to work hard to ensure a promising future for students, families, tax-payers and teachers in ISD 284.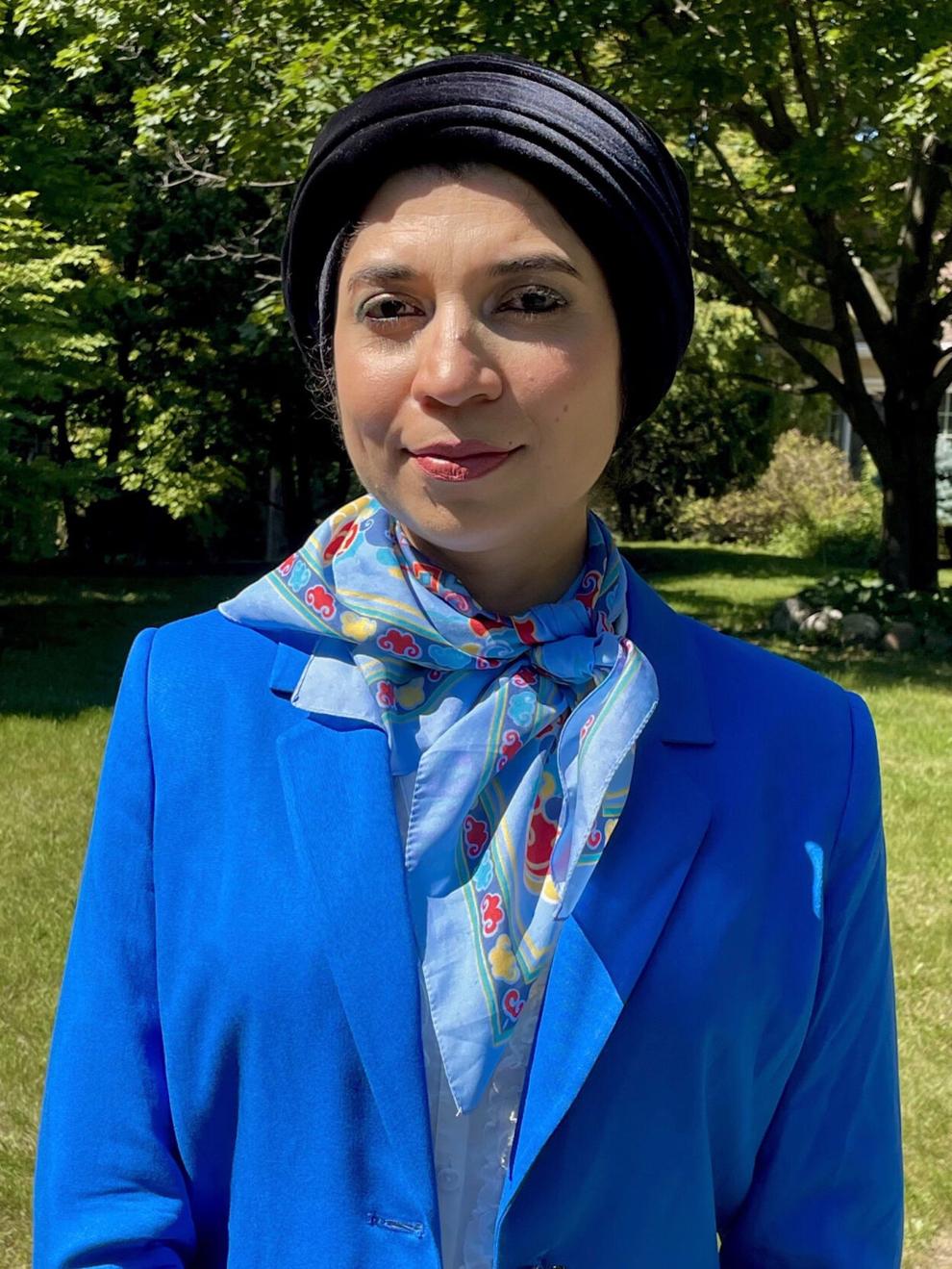 Mariam Siddiqui
Education: Bachelor of Dental Surgery, BDS, University of Minnesota; TMD Orofacial Pain Fellowship, School of Public Health, University of Minnesota - MS in clinical research; Veterans Affairs Hospital, Minneapolis - research assistance, trained and still teaching general practice residency residents. Actively published studies in the area of smoking and its effects on oral health in veterans. Active education of veterans in personal oral care and disease prevention. University of Southern California - master's and certificate in profacial pain and oral medicine program. Board certified TMD Orofacial Pain and Dental Sleep Apnea Specialist.
Occupation: Board certified TMD Orofacial Pain provider
Qualifications: Same as education
Why are you running for school board?
As an active citizen of Plymouth, I had my fair share of opportunities for activism. The ongoing challenges of living through the pandemic not only amplified the hills and crevasses of the civic landscape, it highlighted my desire to continue in a meaningful way. As a mother and working parent, I understand the importance of passing the baton to our next generation on an even playfield. The role of a public school system in achieving this is paramount.
My husband and I were raising up two daughters, the youngest of which is no longer with us due to a deadly bone cancer. Our young family experienced firsthand the health care system, the need and meaning of special education programs and the strength rooted in our communities.
My family understands the meaning of active citizenship through service, and I believe I am ready to serve our community in shaping a better future.
What separates you from the other candidates?
Being a mother, a private business owner, an academician and a health care provider give me a well-rounded insight into our current school system challenges. Having first-hand experience of a child with special needs battling through chemotherapy gave us a rare insight into individualized schooling and resources. Furthermore, my active participation toward developing a nonprofit 501(c)(3) crowd funded educational endowment at the University of Minnesota to train health care professionals dealing with pediatric end of life care help me explore and bring "out of box" solutions to the table. (Zoya palliative care, UMN: bit.ly/3ul7cuq)
What are the top issues facing the school district and how would you work to address them?
Synchronization of school and home learning, post COVID mental health, community engagement to service, suicide prevention measures, addressing special needs, providing child focused curriculum and emphasis on more parent involvement, healthy lunches and addressing parents' concerns about quality and quantity of food choices, more enriched after school programs and possible addition of language immersion programs.
Any positive development of a community starts with meaningful engagement of all its members. Hearing voices that might otherwise be muffled offers unique perspectives for a stronger community. As representative parents and community members, our goals are common: a brighter, prosperous and enlightened future for our children. I would use the base of our common goals to bring together the differences in opinions, policy stands or political opinions. The stagnancy and inaction by virtue of our rigid stance is not an option for the future facing our children. I would like to be the middle voice for direction and action.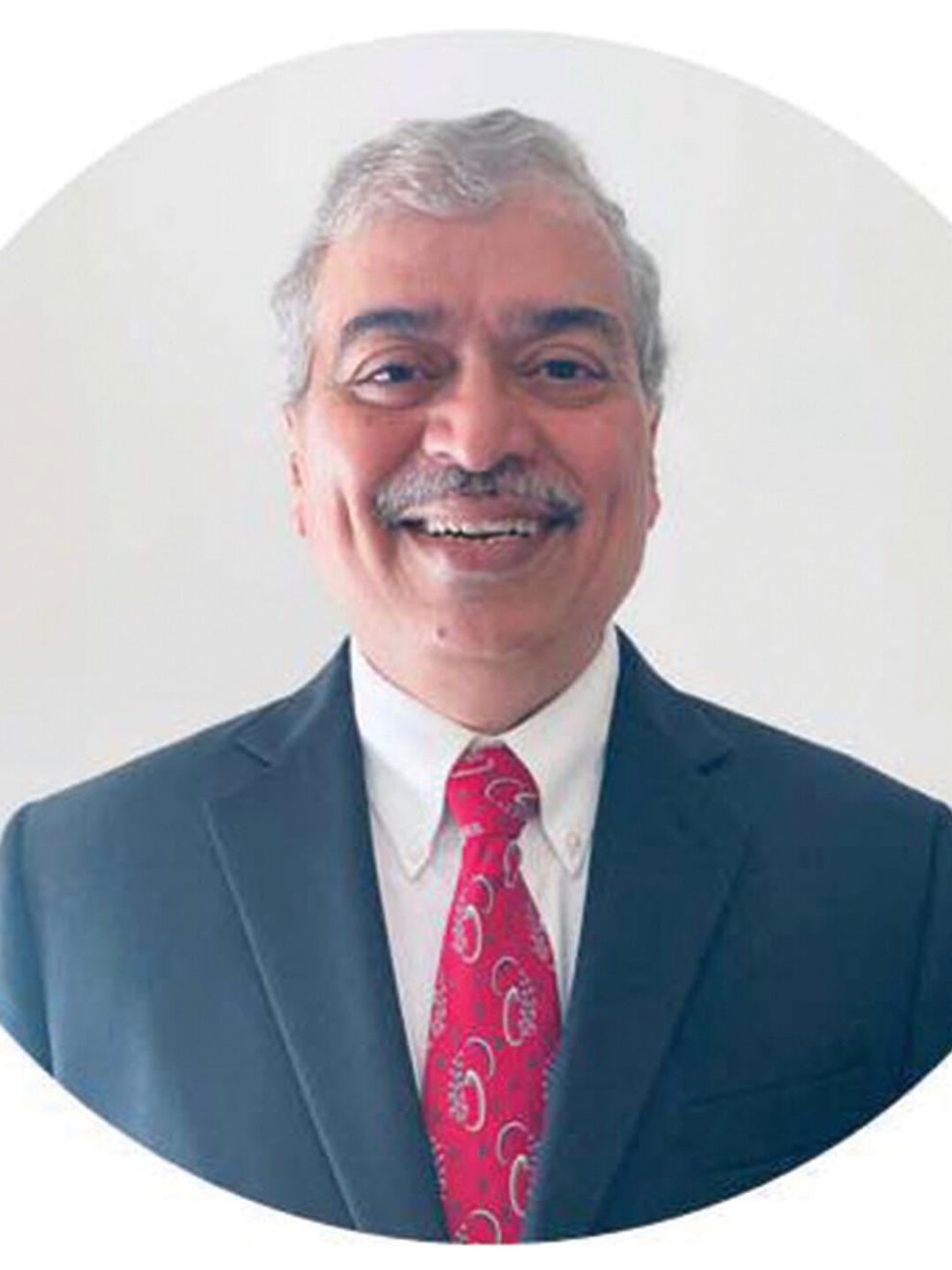 Milind Sohoni
Education: Ph.D. in chemistry from the University of Cincinnati, MBA in strategic and operations management from the University of Minnesota, Carlson School of Management
Occupation: Retired former scientist, business development manager and entrepreneur
Qualifications: First generation immigrant who has lived in the school district for 26 years. A Ph.D. and an MBA, a scientist, volunteer and entrepreneur whose two children graduated from the Wayzata School District attending K-12. Serves on the board of the Wayzata Education Fund and CITAC and LAC committees.
Why are you running for school board?
I believe that every child has the potential to achieve an excellent education and deserves to be supported with the conditions to learn and thrive. In partnership with families, staff and the community at large, I have a vision to empower all students to be well rounded, confident and responsible individuals to achieve their full potential. The Wayzata School District has incredible assets which I hope to help sustain. And yet, this is a pivotal year in which I hope to advocate for strategies to alleviate learning loss due to the pandemic, ensure the district is living up to its commitment to equity, actively pursue healthy school meal programming and seek more funding for students with disabilities. I believe my wealth of experience in business leadership and involvement in the community will be an asset to the Wayzata School Board.
What separates you from the other candidates?
- Passionate about giving back to the community which provided the opportunity for my two children to receive quality K-12 education in the school district.
- Proven leadership skills and experience in research and development, business development manager and entrepreneur.
- Ability to identify solutions to complex problems that will enable me to drive and implement the district's goals.
- Fiscally responsible, dedicated and able to spend focused time on the board as a retiree.
- Hands-on business experience in increasing profits severalfold by targeting costs and expenses in a mature market with very little chance for revenue growth.
- Will bring a fresh perspective to a board which needs novel ways to approach challenging issues.
- A conduit between students and administration while serving on CITAC and LAC committees.
- I have lived experiences that mirror the identities and experiences of AAPI students.
What are the top issues facing the school district and how would you work to address them?
 From my current assessment, speaking and engaging with families in the district, the top issues are a) the effects of COVID on enrollment and learning loss, b) opportunity gaps between students, c) healthy school lunches, d) insufficient funding for students with disabilities and e) the impending shortage of school board members who represent their constituents. I will ask for parents' and students' thoughts on the issues, where and why they stand on that issue and what motivates them. I will make decisions rooted in collective decision making, understanding the implications of both sides and ultimately prioritizing students' education classroom space. I will align with stakeholders on potential solutions, take the strategies we develop together and conduct a pilot scale test. If successful, I will deploy it on a larger scale. I will continue to seek feedback from the community on the efficacy of the strategies.