Graduating senior Peyton Crest was diagnosed last year with anorexia
Minnetonka High School student Peyton Crest could never have imagined the path her life would take in the years after a gymnastics injury sidelined her from the sport she loved.
"It was my entire life," she said. "It was where I found my identity."
The broken elbow she suffered on the uneven bars meant she could no longer do the activity she had devoted much of the previous 12 years of her life to.
"Once I lost gymnastics, I didn't really have much of an identity. ... I felt very out of control," Crest said.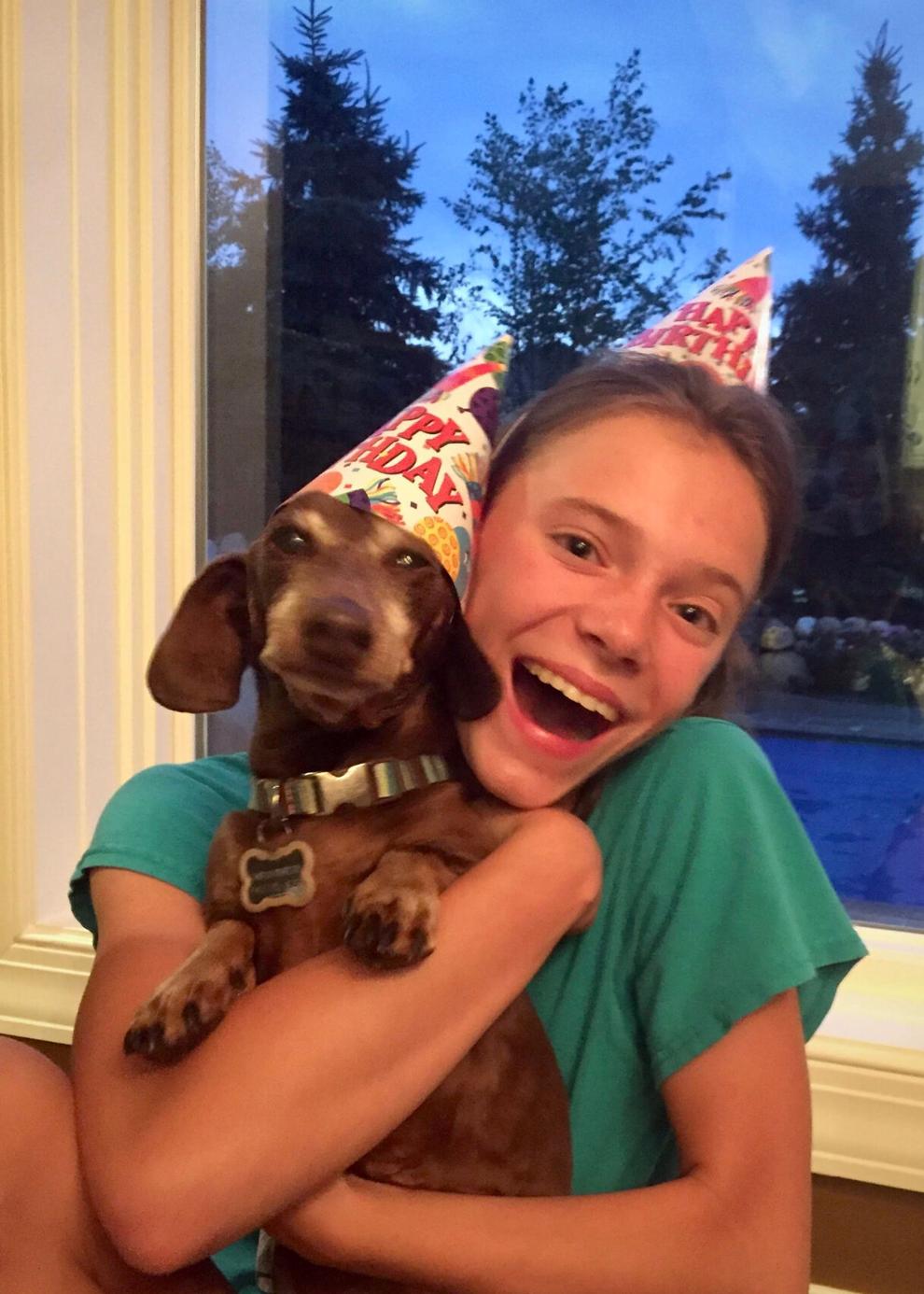 It was that loss of control, Crest said, that led to changes in her daily habits. The student said it began with small actions, like cutting out a certain type of food and exercising more. Before long, she was placing more and more restrictions on her eating. At the same time, Crest said she became obsessed with food. She would watch cooking shows and make meals for her siblings while secretly throwing away the portion she had made for herself.
After Crest's behavior changes became severe enough to longer hide, her parents scheduled an appointment for an evaluation at Melrose Center, an eating disorder treatment center in St. Louis Park.
"When I walked in I thought, 'I don't need to be here.' You categorize other people as sick and you think, 'That's not me. I'm fine and I'm functioning,'" she said.
After getting weighed and completing many tests, Crest was diagnosed in her junior year of high school with the eating disorder anorexia nervosa, which according to the Mayo Clinic is characterized by an abnormally low body weight, an intense fear of gaining weight and a distorted perception of weight. People with anorexia place a high value on controlling their weight and shape, using extreme efforts that tend to significantly interfere with their lives.
"It's scary to get an evaluation and be diagnosed, but having that certainty helps you to take things into your hands and into your control," the student said.
Crest went to inpatient treatment, where she made friends with other teenagers dealing with some of the same emotions. 
"I'm not alone," Crest said she remembered feeling. "That was very empowering."
After more than a month, she left Melrose Center and began outpatient treatment at home. After a few months, Crest said her mental state began to decline and she went back to the treatment center for two weeks.
Later, she traveled for inpatient treatment at an eating disorder center in Arizona, where she stayed for 50 days and left in late October this past year. Today, Crest does outpatient treatment with independent dietitians and therapists, which she said has been "very helpful" in controlling her eating disorder.
"Typically, what you see among people with anorexia is that they tend to be very perfectionist. They like control. They're very hard-working," she said. "And I think the aspect of eating really contributes to that perfectionism. ... I think when you engage in the behaviors of restricting your food intake or exercising, you're getting closer to that deemed 'perfection.'"
Days away from her high school graduation, Crest plans to study biology and neuroscience this fall on a pre-med track at Rhodes College in Tennessee. When it comes to her eating disorder, Crest said she has good days and bad days – all the while finding that she has a better sense of balance in her life. 
"For a long period of time, I was just kind of mad at myself and mad at the situation for happening," she said. "But now it's become something that I've learned to embrace and just recognize that yes, this has been very difficult, but it's given me a perspective that I needed."
The student said that perspective has helped her redefine what being successful means in her life. And as Crest continues to tell her story, she's finding power in reaching and talking with other "perfectionists" who are dealing with the same struggles.
"That's been something that's been very helpful for me as well because I've had other people to talk to and share my own experiences with. ... And I think it's very empowering to see that I'm helping other people to a certain extent," she said.
Finding someone to talk to – whether it's a parent, sibling, teacher or friend – is the most important piece of advice Crest said she'd offer to anyone going through a situation similar to her own.
"But also recognize that the individual you're reaching out to is likely not a professional on eating disorders. People are going to say the wrong things and it's going to hurt, but you also have to recognize that there was a point in which you probably didn't understand the illness that well either," she said. "I would also emphasize that what you need is not going to be what you want, and your path on recovering from any mental illness is unique and it doesn't need to be what someone else is doing. It should be what's best for you."