With 25 years of restaurant experience and 10 years in wine distributing, Minnetonka resident Michael Bouchard was ready to take the risk of launching his own brand of wine.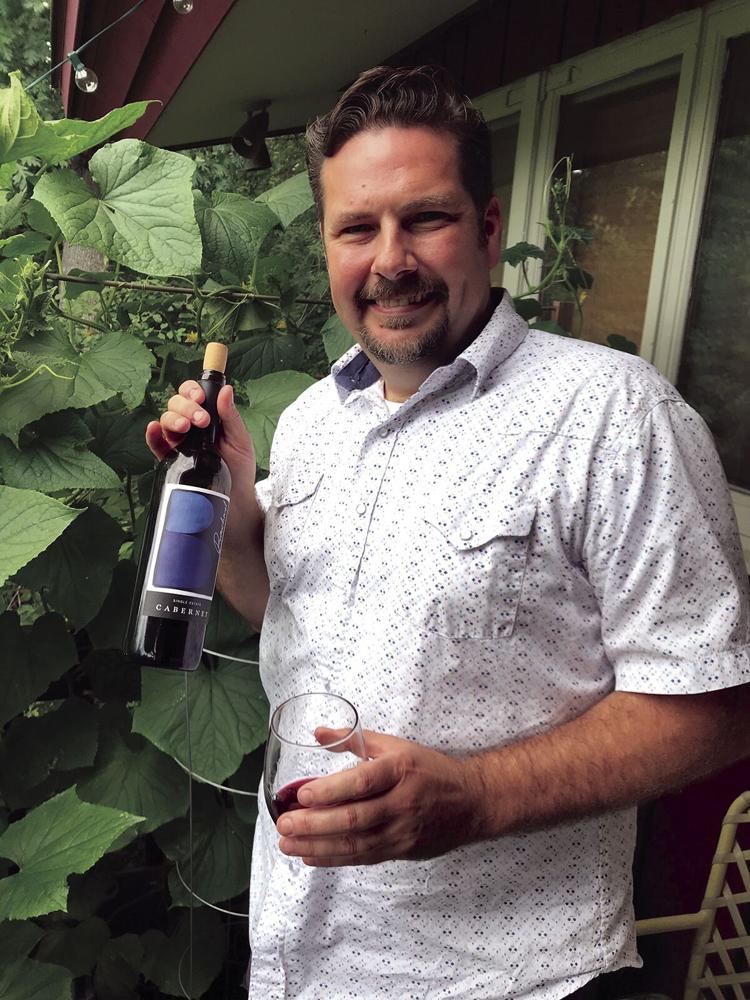 "I wanted something that could be mine," Bouchard said.
The California native has also done his fair share of vineyard tours.
"Once you've done a few tours, you've got it covered," he said, in regard to the process of making wine.
However, when it comes to crafting the wine, winemakers have a much deeper grasp, which is what Bouchard sought out to create.
"I've always found the chemistry of making wine very interesting," Bouchard said.
Five years ago, Bouchard began making wine as many amateur winemakers do, by buying an entry-level kit at a local brewing supply company.
The store happened to have a deal on Cabernet Franc, a varietal he's always liked as it's the "lighter, more aromatic father to Cabernet Sauvignon." Cabernet Sauvignon is a cross between Cabernet Franc grapes and Sauvignon blanc.
"I thought I'd give it a shot ... and it didn't suck," Bouchard said of his first batch.
To learn more, he joined the Purple Foot Wine Club, organized in Minnesota in 1971 to promote the appreciation of wine and support and encourage home winemakers.
He connected with the group's president, Rob Fowler, who has his own small-batch vineyard in Hudson, Wisconsin, and focuses on traditional, old-world wine styles.
Old world wines – those from countries like France, Spain, Italy, and Germany – tend to be the styles Bouchard gravitates toward since these regions traditionally produce less fruit-forward wines, whereas American-produced wines tend to be too sweet for him, he said. This is typically due to the process of back-sweetening, commonly used in American wine to sweeten the finished wine or, oftentimes, to cover up mistakes, he said.
Bouchard realized those were the kind of wines he wanted to be making and purchased grapes from Fowler.
"The impetus for me making my own wine is making a style of wine I like to drink," he said.
From there, he created his own blend which was made up of 45% Franc, 45% Cabernet Sauvignon and 15% Tannat.
"It's harder for retailers to sell Cabernet Franc, but when people taste it, they really like it," he said.
After that, Fowler connected Bouchard to a family-owned vineyard, Clarksburg Wine Company, in northern California, where he decided to take his first commercial venture.
Why did he choose California grapes rather than those grown in Minnesota?
In order to make a Minnesota wine, 51% of the grapes must be Minnesota-grown, according to Bouchard.
"The hybrids we are using here are super acidic," he said. "I just don't like the flavor."
He did note there is a lot of potential coming out of the University of Minnesota with less acidic hybrids.
Bouchard also noted that he wanted a California appellation (region or origin) on his label, which is required by law to be made with 100 % California grapes.
Sticking with that same wine blend, but with grapes from three different vintages, Bouchard successfully produced his first batch.
"It has aromas of wild raspberry and violets with flavors of plum, red cherry and elegant tannins on the finish," Bouchard described.
Set to arrive last April, the bottling was put on hold due to the pandemic, which caused all winemaking to cease in California.
"The wine was made, sitting in a tank, but we couldn't bottle it," he said.
Four months later, 123 cases (five barrels) of Bouchard's single estate Cabernet arrived and has since been distributed to smaller independent retailers across the Twin Cities, including Glen Lake Wine and Spirits in Minnetonka, Tonka Bottle Shop in Deephaven and Vintage Wine and Spirits in Chanhassen. His wine was also available at a few restaurants, including Birches in Long Lake and Medina Country Club. Visit bouchardwines.com for the full list of retail locations.
With great support from the distributor he works for, "it went a lot quicker than I anticipated," Bouchard said, noting the 123 cases were sold out in 43 days.
"Apparently, I am making the kind of wine other people want to drink," he said, adding he took a chance on his own palate "and it turns out, I was right."
His next batch will be 300 cases, which is planned for bottling at the end of November for December distribution.
"Hopefully, it will hold us a little longer," he said.
Though he's chosen to start small and grow organically, "you've got to start somewhere," he said.
Bouchard's ultimate goal is to expand distribution to other states and make this his full-time gig.
Being a wine distributor has also helped him with the marketing development for Bouchard Wines, especially with no marketing budget.
Rather than being top shelf, Bouchard wanted his wine to be at eye level for consumers, which is why his wine sells for $19.99 to $21.99 a bottle.
He also wanted a label that would "stand out from the herd" and get people's attention, rather than the typical Cabernet labels which tend to be red, black or cream.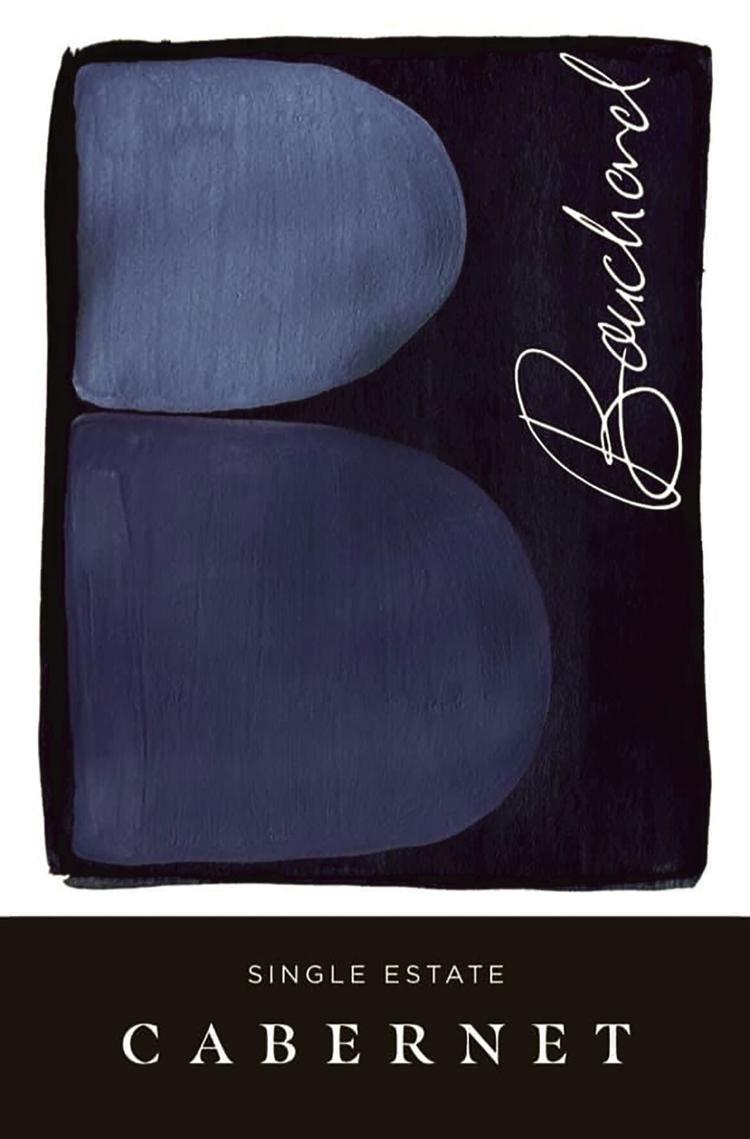 Bouchard decided on the color blue, a color that resonates more with the California native who grew up by the water.
From there, he commissioned his friend and painter Louisa Vincent, who created an abstract two-toned blue B for his brand.
While there is always anticipation waiting for any product, Bouchard said he was really pleased with how it turned out, describing it as a "beautiful expression of California."
Follow the Sun Sailor on Facebook at facebook.com/mnsunsailor.