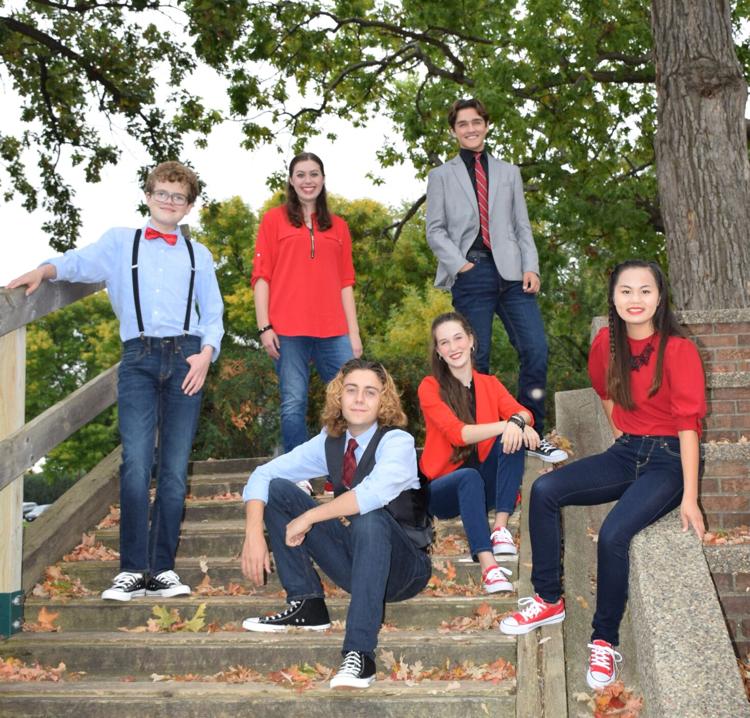 'Broadway, Here I Come!' will run for eight performances Oct. 16-25
Minnetonka Theatre officials had to get creative to bring audiences the latest production. With COVID-19 pandemic restrictions forcing limits on theater performances, they decided to move outdoors to perform on the hill at the City of Minnetonka Amphitheater.
"Broadway, Here I Come!" will open the company's 2020-21 season. The original musical revue will feature a selection of today's most popular Broadway songs from shows such as "Phantom of the Opera," "Les Misérables," "Avenue Q," "Chicago," "Mamma Mia," "Kinky Boots" and "Six."
"In these uncertain times, giving our young theater artists a chance to be creative is vital, and they are thrilled to be performing this original show choir-style Broadway revue," said Director Trent Boyum. "To see them rehearsing together, although physically distanced, is heart-warming and really exciting."
The performances will be physically distanced for the actors and audience members as a way to observe social distancing requirements. Guests will be assigned a designated spot on the lawn and should bring their own chairs or blankets for seating. Audience members should also plan to arrive wearing a mask.
All shows will be free, but reservations are required due to capacity limits.
"The City of Minnetonka is so kind to host us at their beautiful amphitheater," the director said. "After six months without any live theater options, we are excited to invite our families and community to join us 'on the lawn' for this touching and unique musical experience."
Minnetonka High senior Tessa Ramsden will be among the student actors helping to bring the Broadway revue to life. She said playing multiple roles from many styles of musicals has been a fun challenge.
"Every song is from a different show, so you kind of have to figure out what your role is in that one song," she said, adding that she would list "For Now" from the show "Avenue Q" and "One Day More" from "Les Misérables" as her favorite musical numbers in the revue.
Of course, another unique challenge for this production has been the pandemic, which has forced a combination of online and socially distanced, masked rehearsals in the school's parking lot.
"Online was definitely challenging, but meeting in the parking lot has been nice because even though we're not on a stage, everybody's together and we're all having a good time," Ramsden said.
Performing outside in a larger space will be another interesting aspect of the production, the student said, noting that every action will have to be more exaggerated and every note sung louder to reach every audience member. But after such an extended break from performing, the young actor said she's excited and ready to return to the stage no matter what the format.
"We were working on the spring musical – which was going to be 'Fiddler on the Roof' – when everything got shut down. It was such an abrupt ending and now we're jumping back into something completely different," Ramsden said. "So, it's been weird, but I'm just glad we're doing something again."
Minnetonka Theatre presents "Broadway, Here I Come!"
When: 1 p.m. Oct. 17, 18, 24 and 25 and 5 p.m. Oct. 16, 17, 23 and 24
Where: City of Minnetonka Amphitheater, 14600 Minnetonka Blvd.