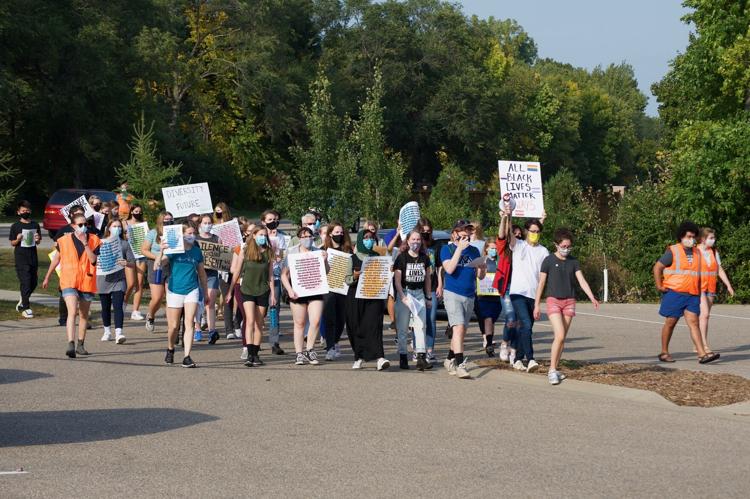 A group of students led a march Sept. 25 from Minnetonka High School to the district's headquarters to advocate for more equitable education for all students in Minnetonka Schools and to speak out against racism.
The event, organized by the Minnetonka Coalition for Equitable Education, was part of an ongoing effort to encourage school district leaders to adopt a list of anti-racism imperatives. The coalition's list includes diversity training for school staff members, a recruiting plan to bring more teachers of color to the district and adding anti-racist curriculum. To view the full list of imperatives, visit bit.ly/3hZt32B.
"We're just trying to level the playing field because right now it's not level for Black and brown students at all," said Ahlaam Abdulwali, a Minnetonka High senior and a leader with the coalition. "That's kind of why we're having the rally, just to show that we have a community that actually cares and wants to make a change."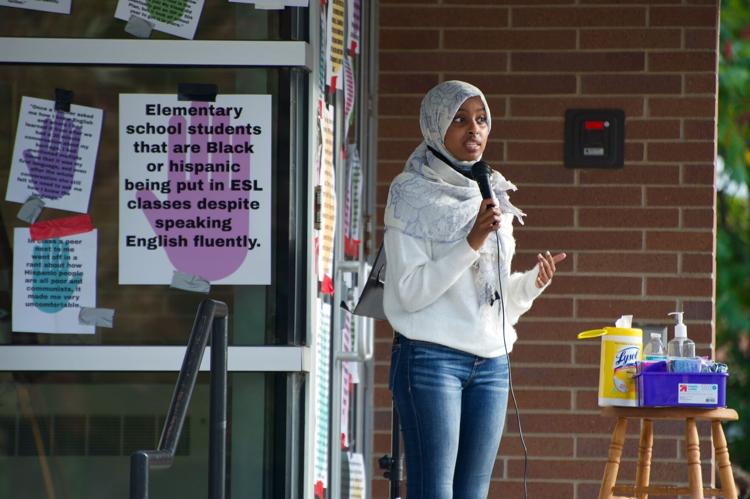 At the rally, several Minnetonka students shared their experiences of being students of color to the crowd of around 100. The rally followed a similar event in July that was also organized by the coalition.
Sumayah Elmi, a Black and Muslim senior, said she was brought to tears after hearing disparaging comments about Somalis from several students during class.
"Others joined in, each adding their own little comments about our skin, our language, our accents," she said, adding that she wished her teacher had stepped in to reprimand the students who had made the remarks.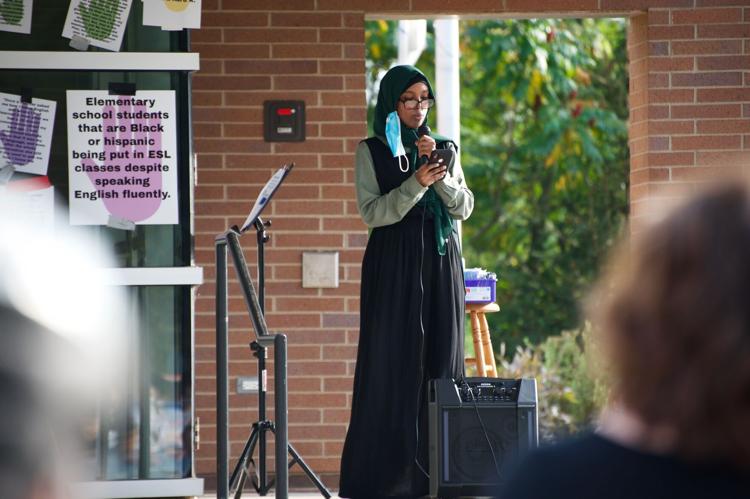 Deepti Pillai, an Indian freshman at the school, said that after transferring from a more diverse school district in fifth grade, she found herself feeling as though she should be embarrassed rather than proud of her culture.
"Even if Minnetonka doesn't have a large population of minorities, I want to make sure the few who do look like me feel comfortable at school and are given as normal as experience as they can have," Pillai said. "Students should be proud of who they are and their heritage rather than disappointed because it makes their life harder every day."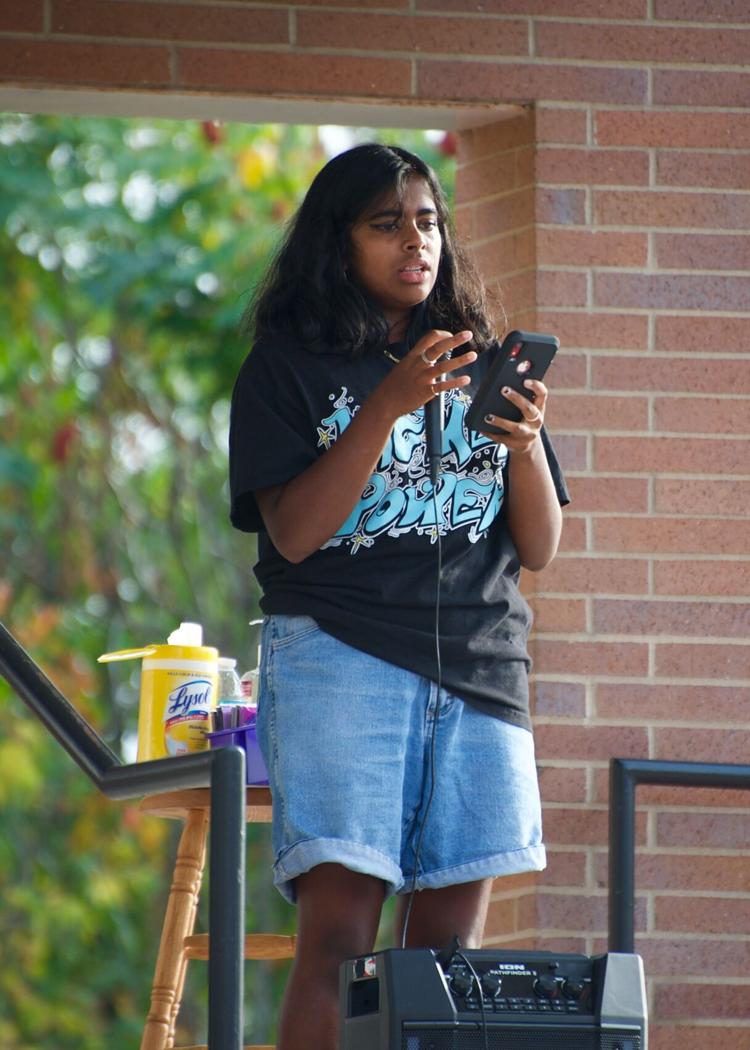 Abdulwali, who is Black and Muslim, said she has experienced racism and Islamophobia at the high school. A few weeks into her freshman year, Abdulwali said she was called a terrorist several times by other students. More recently, she said she has overheard other students saying the N-word.
Abdulwali said it's incidents like these, as well as smaller "micro-aggressions," that really impact students of color and add to all the normal stresses of high school.
"It takes a toll on your mental health," she said.
In July, School Board Chair Katie Becker and Superintendent Dennis Peterson issued a joint letter stating that "racial injustice and discrimination have a pervasive presence throughout the U.S. and that our school community is not immune."
"We are listening and agree that there is work we must do to make our school district a welcoming and inclusive environment for all students, families and staff," the letter read.
Also detailed in the letter was the School Board's work in developing "action steps for the district to take in rooting out, addressing and working to prevent discrimination in our schools."
The steps are included in school board goal two, which is focused on diversity, equity and inclusion.
The board's goal for the 2020-21 school year includes action steps such as conducting mandatory training sessions on diversity and equity for all staff, students and school board members. The goal also includes reviewing district policies using a lens of equity and developing a system to report issues and concerns with diversity, equity and inclusion. To read the board's goal in its entirety, visit minnetonkaschools.org/district/leadership/board/goals.
Abdulwali said the board goal doesn't go far enough, contending that they "dance around the actual issue at hand: racism."
"The language is not direct enough at all," Abdulwali said, further urging for the board and administration to align the goal with the imperatives laid out by the coalition.
"We're just trying to improve our schools for the better," she said.