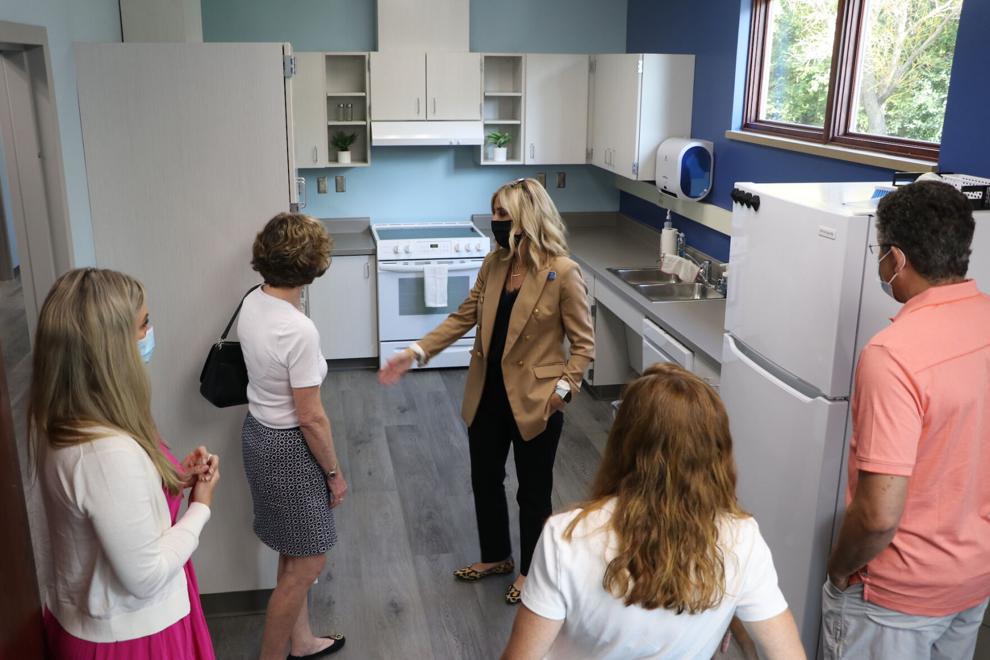 SAIL will provide post high school career training and guidance
Minnetonka Public Schools has launched a new program designed to assist special education students by preparing them for success in adult life.
The transition program, called Students Achieving Independent Life, will provide career training and guidance for young people with disabilities who are 18-21 years old and have completed their senior year of high school.
Coursework for the program will focus on developing skills and connections for life after high school. Students will have access to skill-development activities designed to meet their needs in the areas of job and career training, recreation and leisure, community participation, independent living and post-secondary/post-school planning.
More than 30 students began the school year as part of the inaugural program, which was celebrated Sept. 9 with a community open house at the SAIL building at 19685 Highway 7 in Shorewood.
Helping welcome families at the event was Christine Breen, executive director of special education for Minnetonka Schools.
"Opening our own transition program has been a goal of mine and my teams for several years," Breen said.
The SAIL building, she said, was designed to support transition education and includes a greenhouse, kitchen space, video production studio and other learning labs for skill development, as well as a complete model apartment.
"This building and all the promise it holds will most certainly meet the needs of each individual student," Breen said. "We seek to create programming at an individual level and to broaden the student population we serve."
Breen said SAIL students will also be able to access community opportunities for recreation and leisure as well as businesses that are offering internships and employment. She said local businesses that have already begun to partner with SAIL include The Bernard Group, Trouville Memory Care, Carolyn Anderson Salon and Goodwill.
"We will continue to identify additional businesses to collaborate with as we learn of student interest, hopes and dreams," she said.
Breen also thanked parents for their "faith, compassion, patience and for jumping into this transition with us," she said. "We know change can be difficult, but it is our firm belief that this will be a transition worth navigating through. We have made promises to you with this program and we intend to keep every last one of them. We cannot do our jobs without you, the parents, alongside of us."
Minnetonka Schools Superintendent Dennis Peterson also spoke at the open house and celebrated the program saying it's an important step forward for the district.
"It just will be fun to watch you all go through the program this year to see the great things you will do at work. We look forward to that - and to you being part of this school," Peterson said.