In the months leading up to the start of the 2019 legislative session at the Minnesota State Capitol, public school districts across the state have been working to highlight certain legislative priorities related to education.
In the Minnetonka School District, a nonpartisan group of local parents and community members called CASE (Community Action for Student Education) has worked to create a list of legislative position statements.
This year's platform, which was approved by the Minnetonka School Board in December, again identifies several items related to funding, which will be a focus during this year's legislative session. With 2019 being a funding year at the capitol, the school district is pushing for at least a 3 percent increase in the basic education funding formula for fiscal years 2020 and 2021.
The group says the 3 percent increase is needed because the legislature has not brought basic formula revenue up to a level that keeps pace with inflation since the 2002-2003 school year. Making up for that inflation loss would require an additional 9.8 percent, or $618 per pupil, according to research from the Minnesota Association of School Business Officials.
"In order to ensure each student achieves their full potential, it is crucial that the State of Minnesota provide adequate funding at a consistent level that both covers inflation of expenses and increasing requirements," reads the opening paragraph of the legislative positions statement.
In another effort to keep up with inflation, the school district is also requesting that the operating referendum cap be increased by $600 per pupil.
"With a cap increase, school districts will be able to ask their voters if they would be willing to make up for what the State of Minnesota is unable to provide and bring their districts back to even with inflation," reads the legislative positions statement.
The current cap for operating referendum revenue, which Minnetonka schools is at, is just under $2,025 per pupil for the fiscal year 2020.
"That [cap] needs to be raised," said Superintendent Dennis Peterson. "From our perspective, it needs to be raised in the next four or five years. For other districts, it may need to be raised this coming year. So, it's often a long-term project to get that raised even though there are no state funds per se involved in it."
Special education funding is another a high priority, which for years has been underfunded by the state and federal governments, the district said.
The 2015 State Legislature increased special education funding by nearly $180 million during 2016-2017, which narrowed the state's share of the statewide cross subsidy deficit to around $266 million, or an estimated $305 per pupil. 
According to the district, the legislature should continue to reduce the cross subsidy by funding the approximately $277 million shortfall, which would provide around $3.35 million in special education funding to Minnetonka Public Schools for fiscal years 2020 and 2021.
"It is critical to provide sufficient resources for escalating special education costs in order to ensure that all K-12 programs continue to flourish for all students," reads the legislative positions statement. "The state should also continue to urge the U.S. government to live up to its obligation to fund 40 percent of special education mandates."
The school district will also work to encourage the state legislature to provide for an annual inflation increase to local optional revenue. 
The 2014 Legislature provided $424 per student in local optional revenue to all Minnesota school districts through a combination of local levy and aid, but there was no built-in inflation factor.
"School districts are allowed to go to their voters for approval of a levy and that levy is based upon a per-pupil amount. Many districts, including Minnetonka, will be at the maximum this coming year and so if we were to get any more money out of that or if we are to have voters approve any more, the state has to give a higher cap," Superintendent Peterson said.
Also included in the legislative position statements is a request to allow homeschool and non-public school students to qualify for shared-time aid for online courses. The request stems from the 2005 omnibus education bill, which made it so that nonpublic schools students must enroll as a full-time student in a public school in order for them to generate funding for online learning courses.
"They're residents of the state of Minnesota. If they want to access an online program, they should be able to draw state aid that would help pay for their taking the courses. We've got to convince legislators that that's a logical policy," Peterson said.
The school district will also ask the state to allow Minnetonka Public Schools a one-time transfer of $3.3 million from its community education fund balance to its operating capital fund. The funds would be used for construction of additional space for Minnetonka Community Education, primarily for preschool programs, the superintendent said.
While state law does allow community education revenue to be used for leasing or modifying a building for community education use, it does not allow for the revenue to be used for new construction for community education.
For information on CASE and links to resources for legislative topics, visit minnetonkaschools.org/case.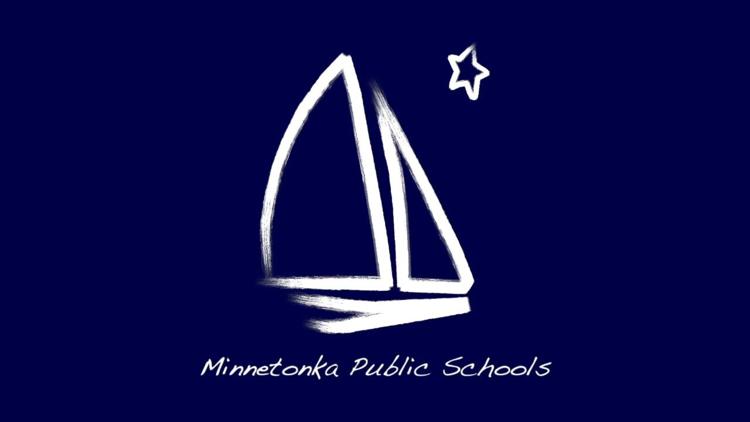 Follow the Sun Sailor on Facebook at facebook.com/mnsunsailor.