With mental health-related calls on the rise, police departments are integrating ways to improve the quality of service by facilitating connections to health services and providing information and resources to the public.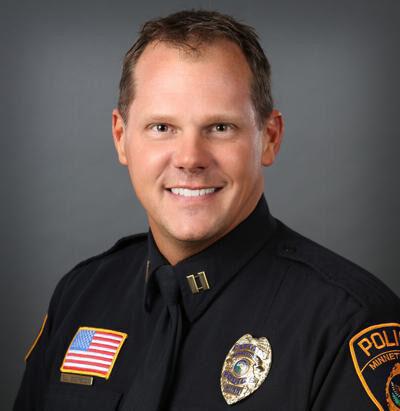 "Unfortunately, we do continue to see an increase in these types of calls," said Minnetonka Police Chief Scott Boerboom, during a City Council meeting March 22.
"Until something changes ... your officers are the only 24/7 response to these calls," Boerboom said. "So, as a city and as a police department, we continue to find ways to help people that call us and provide the service that they need."
Police agencies have experienced sharp increases in calls for service involving people in the midst of a mental health crisis, he noted.
Mental health calls for service in Minnetonka increased 129% over four years from 2013 (171 calls) to 2017 (393 calls). Similarly, mental health calls for the period in Plymouth increased 43% (629 calls in 2013 to 905 calls in 2017).
In 2020, there were 448 calls in Minnetonka and 660 calls in Plymouth related to mental health.
These numbers, however, don't capture the underlying mental health issues that may exist in those who commit low-level crimes, such as shoplifting or damage to property, Boerboom explained.
"As we look to move forward, we're really going to focus on improving and enhancing our outreach," he said, as well as improving resources for those that might engage in criminal activity and don't necessarily belong in a criminal justice system.
"It's very easy to issue a ticket and send somebody to the court, but that's probably not the best route for some," Boerboom said, noting they are working on alternatives such as redirecting people to a restorative court for misdemeanor offenses.
To address the increased demand for services, the Minnetonka and Plymouth police departments developed a partnership known as the West Metro Mental Health Collaborative, which meets regularly to discuss working strategies and to reduce duplicative efforts.
In addition, the departments created a mental health unit focused on reducing repeat mental health-related calls and providing better outcomes for those in crisis.
As part of this, several initiatives were implemented. The initiatives include advanced crisis intervention training for officers and the creation of a mental health evaluation team in which officers provide follow-up and resources to the involved person or family. They also created a case assessment management program, which provides a review of cases and events that have a mental health crisis component or concern.
The departments also entered an agreement with Hennepin County Human Services in 2019 that provides one full-time senior social worker, who is shared equally between the two cities. This agreement continues until 2023.
"Teaming with our Hennepin County social workers has been a wonderful tool to provide information and resources to better meet future mental health needs of those struggling," said Scott Marks, community engagement officer with the Minnetonka Police Department. "Our goal is that this leads to improved access to services, more sustained individual mental health outcomes, and less reliance on law enforcement and emergency medical services resources."
While each officer participates in mandatory training on how to respond to people in crisis, some have also attended a 40-hour certification class provided by the Minnesota Crisis Intervention Team. This team provides law enforcement personnel and mental health professionals with information and training in how to safely and compassionately handle a person in a mental health crisis.
In Minnetonka, 20 of the city's 57 sworn officers are crisis intervention trained officers. In Plymouth, 27 of the 80 sworn officers have the training.
The certification process provides an in-depth look at mental illness and the implications for law enforcement, covering an array of topics from psychotic disorders, suicide assessment, adolescent and elder issues, suicide by cop and mental health courts.
The team also addresses cultural-specific training, as mental health can present differently among the varying cultures, Marks noted.
During the initial call for service, the responding officer assesses the need for a crisis intervention trained officer. Some indicators are suicide attempts, threats or ideation, psychosis, weapons, violence or threat and if the person is a repeat caller, is barricaded or is a veteran.
In addition, officers who have received additional training as part of the mental health evaluation team, including the social worker, will assist with assessment and follow-up.
Officers then leave a 911 checklist with the person and/or their family if they need to call for help in the future. They will also provide referrals to crisis resources, such as Relate Counseling Center, Vail Place, Headway Emotional Health, or Hennepin County's Community Outreach for Psychiatric Emergencies.
"By connecting individuals in need with health services, it is hoped this program can ensure future or repeat calls for help are met with more appropriate resources," said Mike Passig, mental health unit coordinator and a Plymouth Police Department detective. "We also look to advance the work that the unit can do to engage and educate the community effectively."
As far as what individuals can do to help, Passig advised: "Spread the word. Talk to your friends and neighbors who may not be aware of this program. We truly are here to support the community in whatever way we can."