Eight candidates are running for five seats on council
Early voting has already opened in the city of Minnetonka and election day will be Tuesday, Nov. 5.
Eight candidates are running for five seats on the city council in Minnetonka.
Running unopposed for the at-large B seat is incumbent Susan Carter.
Brian Kirk is unopposed in Ward 1. Bob Ellingson, the current council member, is not running for re-election.
The candidates in Ward 2 are incumbent Rebecca Schack and Jonathan Kerslake.
The candidates in Ward 3 are incumbent Mike Happe and Bradley Schaeppi.
The candidates in Ward 4 are Kissy Coakley and Paul Lehman. Tim Bergstedt, the current council member, did not file for re-election.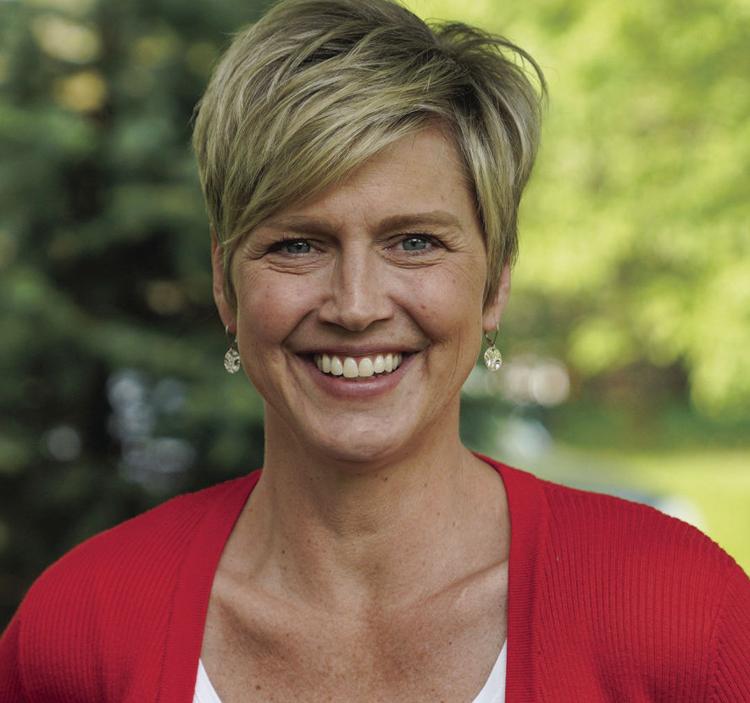 Address: 3416 Fairlawn Drive
I have lived in Minnetonka for 9 years with my husband, Matt, my two children, Justin and Hilary. My career is dedicated to service – to advocacy, representation and human-centered design. Currently, I serve as the Executive Director of the WCA Foundation. My undergraduate degree in Psychology led me to a Master's in Public Administration, Nonprofit Management from Hamline University. I was also a Humphrey School of Public Affairs Policy Fellow.
Why are you running for city council?
I have lived in Minnetonka for nine years. During that time, I have been embraced by the community. I have neighbors who show up when the weather is bad, or times are hard. We look out for each other and celebrate important milestones together. We support our young people. What I love about Minnetonka is the sense of belonging I feel in my community. I run so all residents can feel it too.
What do you consider the top issues facing the city and how would you work to address them?
Affordable housing and housing inventory are growing needs in Minnetonka. With the city's recent adoption of the affordable housing policy, council members will review all housing opportunities through an equitable lens with a focus on affordability and access. I will continue to advocate for varied housing options and be mindful of our residents who would like to age in place.
Smart growth, I try to balance the interests of our residents by identifying shared values and encouraging collective problem solving. Sometimes an issue becomes polarized and that is when I listen very carefully to all points of view and integrate data and expertise to inform decision making.
Infrastructure. I will ensure that quality programs and services continue by maintaining a solid municipal infrastructure that serves everyone. I will be a steward of the city's resources and prioritize necessary supports for every Minnetonka resident.
With concerns around affordable housing and discussion about low vacancy rates in Minnetonka, how do you see a path forward as a council member on addressing this issue?
I believe safe, affordable and stable housing is essential to achieving all other measures of well-being; health, education, economic sufficiency and equity.
These beliefs require equitable systems to respond appropriately to the needs of our growing community. I bring diverse perspectives to council discussions and advocate for implementing multiple strategies simultaneously to address our housing issues. Solutions will require creativity and vigilance to produce varied and accessible projects. We also need to be proactive in addressing tenant rights, eviction expungement and landlord accountability so barriers to housing are reduced.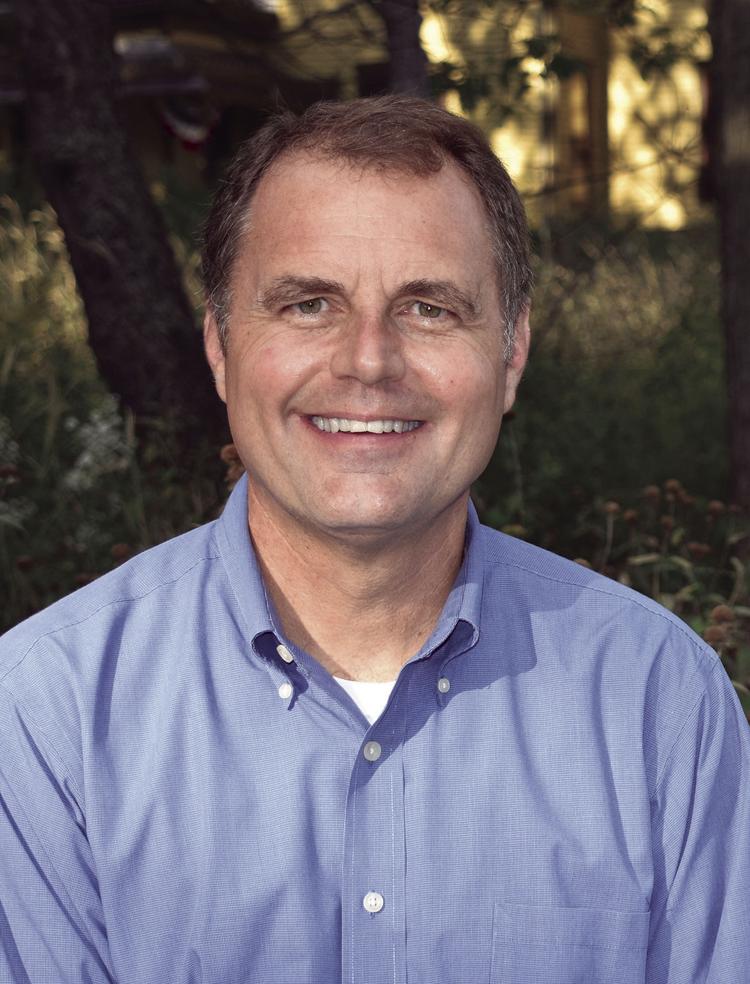 Address: 4916 Carleton Road
I love it here, having lived in Minnetonka nearly my whole life, enjoying our parks, wooded lots, great schools, and friendly neighborhoods, making this a perfect place to raise a family. For seven years, I have served on the Minnetonka Planning Commission (now as chair), and have represented the city on the 2040 Comprehensive Plan Committee, and the Community Advisory Commission for the SWLRT.
Why are you running for city council?
We need strong city leaders who actively believe development is possible, but who are committed to finding balance and are prepared to guide and direct developers. My campaign motto is "managing change for a better community", is that not what we all want? We all realize that development is going to happen and it will help improve our tax base, and no one likes to see vacant, rundown buildings in our community. As chair of the city planning commission, I give thoughtful and meaningful direction to developers, and listen to concerns of the community during public hearings. I am prepared to guide development decisions that will keep the neighborhood character of Minnetonka strong and vibrant.
What do you consider the top issues facing the city and how would you work to address them?
Two top priorities must be addressed in the coming years. The first, and what should be a guiding principle, is total transparency between the council, city staff and the constituents of Minnetonka. We have pride in our open green space, large lots and beautiful parks. As there are fewer open areas in the city to develop, we see the focus turning to redevelopment. Aging homes increase this potential threat of small lot subdivisions and planned unit development. Preservation of our natural landscape, clean water, and parks will need to be a high priority as the city implements our new 2040 Comprehensive Plan.
The second priority is good fiscal management of the city budget. These two priorities are not mutually exclusive of each other. No one wants to see their taxes increase, right? Yet, we have failing water and sewer lines installed in the 1970s. There has to be a balance between new development and maintaining the character of our community. True transparency is about the honesty and integrity of our city council. As a lifelong resident of Minnetonka, I will uphold these principles.
With concerns around affordable housing and discussion about low vacancy rates in Minnetonka, how do you see a path forward as a council member on addressing this issue?
There is an affordable housing crisis in the Twin Cities, and Minnetonka needs this type of house stock. Finding housing for people at 50% average median income means teachers, laborers, firefighters, etc. will have housing opportunities. Building new affordable housing requires financing incentives to make development possible. As a city, we also need to embrace areas of naturally occurring affordable housing and help low-income homeowners afford to make repairs to keep these homes in good repair. I will work to find viable options to ensure diverse housing options.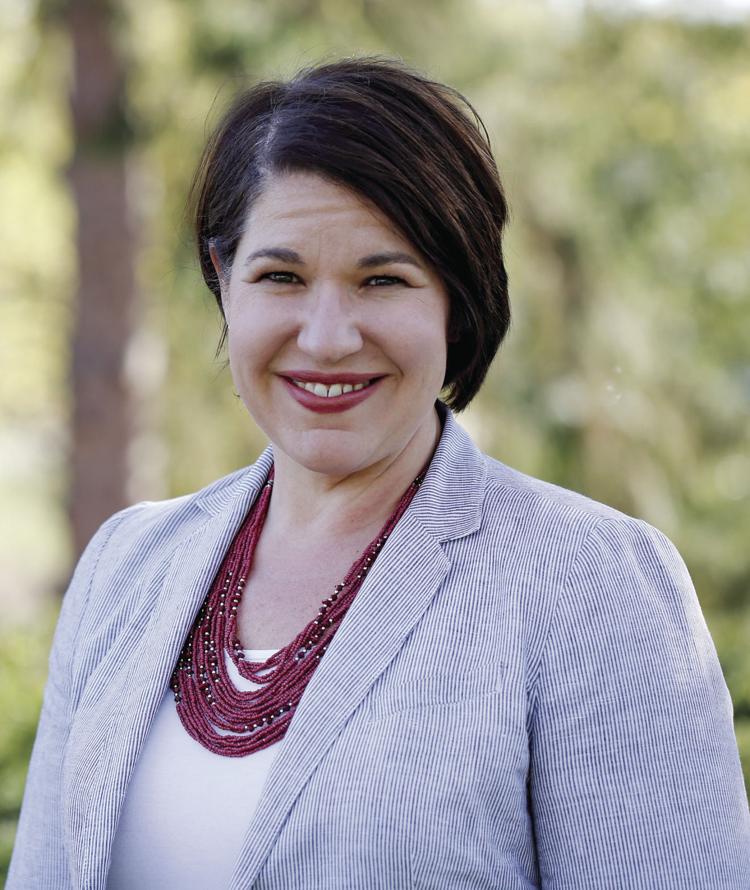 Address: 3201 Plymouth Road
I am a life-long resident of Minnesota. I have a business degree from the University of St. Thomas and a law degree from William Mitchell College of Law. I am a small business owner and attorney. My law partner and I have a law firm where we practice exclusively family law. My husband, Michael and I moved to Minnetonka in 2013 because we were attracted to the close sense of community, the open spaces, beautiful parks, and connected trail system.
Why are you running for city council?
Minnetonka has a history of strong leadership and a legacy of providing a broad range of services for the community while continuing to be fiscally responsible. Each year, the people of Minnetonka express their appreciation for all that we have to offer in our community. As a council member, I am committed to carrying on the legacy of those who have served before me and ensuring that Minnetonka manages and leverages our continued growth while maintaining the services and resources that make us a desirable community in which to live and work.
I feel fortunate to have had the opportunity to serve Minnetonka in a nonpartisan capacity as a planning commissioner and council member and I would be honored to continue to serve.

What do you consider the top issues facing the city and how would you work to address them?
Natural Resources. We are lucky to have an oasis of vast natural resources and surroundings, co-mingled with the urban conveniences of a connected city. I will continue to prioritize the protection of natural surroundings through deliberate climate action while acknowledging the need for growth and progressive urban services.
Affordable Housing. It has become difficult for teachers, foodservice and retail workers, police officers and firefighters who work in Minnetonka to also live in Minnetonka. I will continue to advocate for the enhancement of our housing options to ensure that those people providing some of the most vital services to our community, can also afford to live in Minnetonka.
Aging Infrastructure. There are many benefits that come with being a mature city like Minnetonka, including, large trees and wooded areas, a variety of housing stock, and an established citizenry, but with that maturity comes aging infrastructure. I support and encourage the ongoing deliberate planning and responsible use of resources to ensure timely maintenance and replacement of our aging infrastructure.
With concerns around affordable housing and discussion about low vacancy rates in Minnetonka, how do you see a path forward as a council member on addressing this issue?
As a city, we must join with our partners at the Met Council, Hennepin County, and state and federal levels to collaborate and fund projects that will allow us to maintain the affordable housing. We currently have to develop new and progressive projects to provide housing at all levels of affordability. We must also work with and accept guidance from the community groups already doing such hard work to help us bring more affordable housing options to the community and to provide tenant protections for individuals currently living here.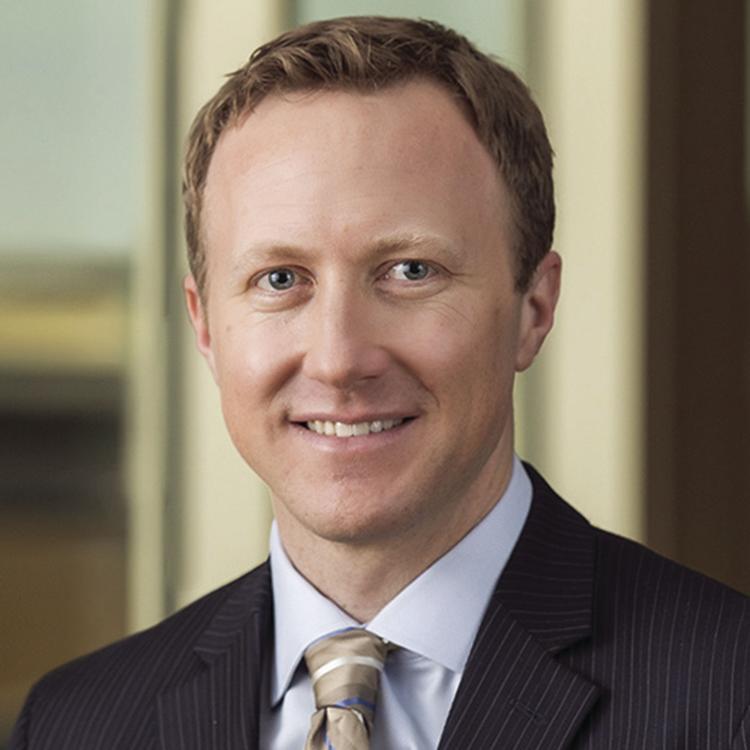 My wife Lizzie, 5-week old daughter Linden, 7-year old son Asa and I all happily live on Townes Lane in Minnetonka. Our neighborhood is home to a wide range of young and young-at-heart families on a quiet cul de sac with mature trees, surrounded by wetlands and free of fences where kids run across lawns. It is a special place. A place filled with character and worth protecting from special interests. If we could walk and bike safely to other neighborhoods, I'd say we had it all.
Why are you running for city council?
The spark to run came this spring. At my mailbox, I read a yellow notice card from the City of Minnetonka. It provided four days to comment on a 100+ page document for the Walser Nissan redevelopment directly across the wetlands from my house. To my surprise, staff supported Walser expanding the parking lot to the edge of the wetlands removing most of a 10-15 foot high natural berm topped with 30-foot trees that has for decades served as the natural viewshed buffering Walser from our neighborhood. The replacement was a 12-foot block retaining wall with mostly small, mitigated trees. Fortunately, I am a real estate attorney and was able to put my kid to bed and perform my own code analysis. I talked with my neighbors who were excited to have me speak on their behalf. Despite the staff report's conclusion, the berm and trees were required by the city's own code to buffer the parking lot. I presented at planning commission and city council meetings. Ultimately, my code analysis resulted in the buffer of berm and trees staying.
What do you consider the top issues facing the city and how would you work to address them?
My firsthand experience with development and lack of true community engagement is the top issue in Minnetonka. We desperately need a strong voice on the city council to say, "enough is enough." Citizens want proper notice. Citizens want their mature trees to stay. Citizens want to keep their neighborhood character. Citizens need action to slow cars to safely walk and bike and cross busy streets to schools. Citizens prefer funding essential services and maintaining and improving existing parks, not a city hall led $4 million small Ridgedale park deal with a developer. As your Ward 3 council member, I will demand more citizen advisory boards and more real estate project notice to strengthen citizen voices at city hall.
With concerns around affordable housing and discussion about low vacancy rates in Minnetonka, how do you see a path forward as a council member on addressing this issue?
I will work to remove costly city fees to welcome new, lower-cost market-rate rental and ownership development. If and only if, not adjacent to single-family home neighborhoods. We do not need more dense, luxury developments tucked in our single-family home neighborhoods.
Address: 16385 Ringer Road
I grew up in Minneapolis and put myself through college at St. Thomas. My involvement with the city started with the Minnetonka Citizen Academy and I am on the board of the Minnesota Homeownership Center. My wife (Sarah) and I have lived in Minnetonka for 15 years. We moved here because of the natural resources and quality schools. Our three kids went through the public schools and graduated from Wayzata High School.
Why are you running for city council?
I volunteered to serve on the Economic Development Advisory Commission for eight years. In the spring of 2018, I was encouraged to run for Brad Wiersum's seat on the city council, after he was elected as mayor. I do not have a political agenda or special interest focus. Minnetonka is a well-run city, and I am running for office in the spirit of community service. I want to help ensure we continue to provide great service, safe neighborhoods, and protect our natural resources for current and future generations to come.
What do you consider the top issues facing the city and how would you work to address them?
Minnetonka is among just 6% of cities in the United States that have AAA-rated bonding ability, so it's clearly run well from a financial standpoint. That said, we're facing increasing costs of aging infrastructure (roads and sewers), public safety needs, and environmental challenges. Minnetonka is considering spending $30 million on expanding existing police and fire facilities next to city hall. It's a lot of money, but we sorely need to expand and upgrade. Balancing the preservation of our natural resources and providing safe communities, at a reasonable cost for our residents, is going to be an ongoing challenge.
With concerns around affordable housing and discussion about low vacancy rates in Minnetonka, how do you see a path forward as a council member on addressing this issue?
First, I think it's really important that every resident read the city's 2040 comprehensive plan, which outlines our strategies for the next 20 years. The Met Council has predicted that we'll add 10,000 new additional residents in our city (of 53,000 currently), over the next two decades. That's a large number that exceeds the city's past historical growth and previous growth projections. We are already a fully-developed city. If these numbers are accurate, it begs the question, where and how are we going to house all these additional people? Stable and affordable housing is important for a stable community. We want a city that allows seniors to stay in their homes and attracts new families and the next generation to our city. The city has plans in place for the long term, and programs in place for the short term, to support those goals.
I'm on the board of the Minnesota Homeownership Center and am a strong advocate for the benefits of owned housing. One major concern I have is that first responders and teachers often cannot afford to own homes in Minnetonka. I'd like to figure out some sort of financial support program, that could help city and school district employees to be able to afford to live here.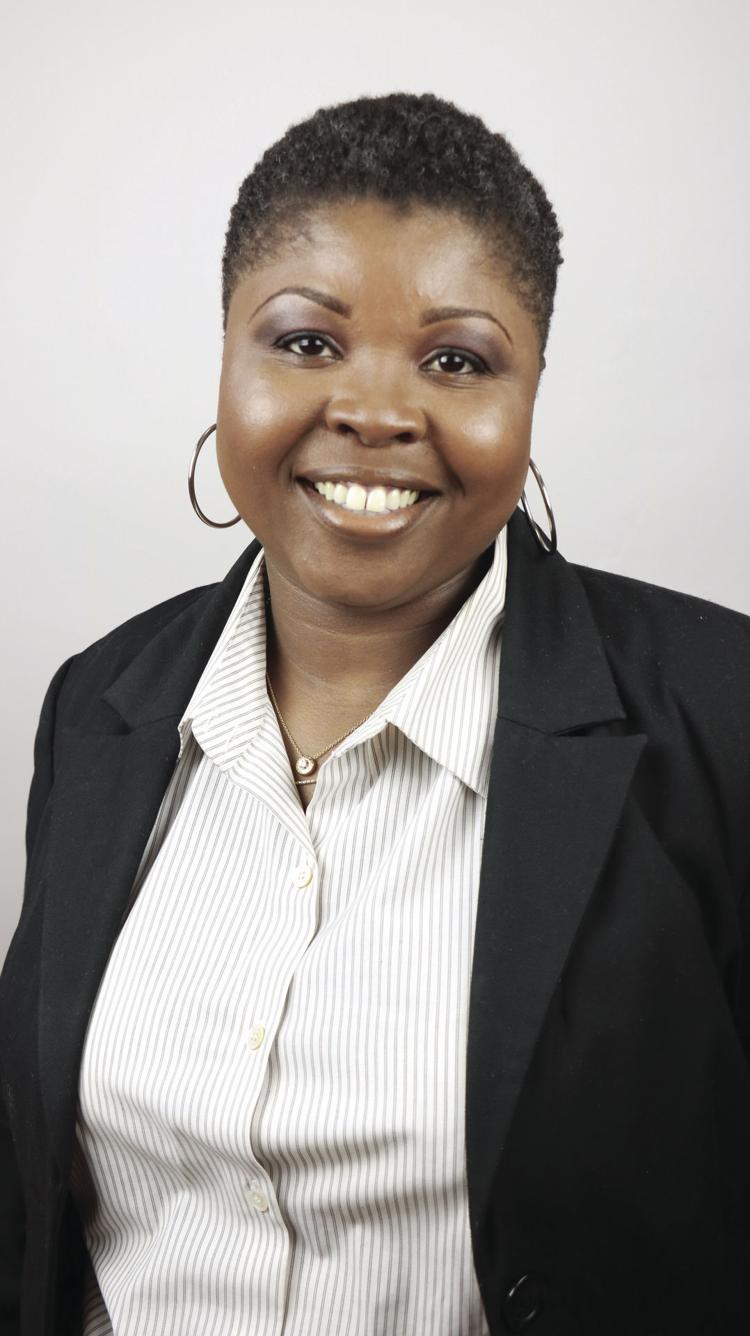 Address: 16417 Hilltop Terrace
I am running for the city council in Ward 4. My husband Corey and I are proud parents of a Clear Springs Elementary student and two Minnetonka High graduates. We've owned our home for 11 years. I am a member of Minnetonka's housing committee and Hopkins Multi Cultural Committee. My professional background is in human services, domestic violence prevention, and criminal justice reform. I have a bachelor's degree in criminal justice from Metro State University.
Why are you running for city council?
I'm running for city council because I love this place and my family is so fortunate to call Minnetonka home. I want to make sure everyone who lives here can have the same opportunities that my family has.
What do you consider the top issues facing the city and how would you work to address them?
Transportation, I would like to see our city become less car-dependent. I will use my voice on the council to advocate the Met Council for more frequent and more reliable bus services, especially evenings and weekends. I also hope to make our streets safer for pedestrians and cyclists. I will advocate for infrastructure improvements that result in greater safety.
Inclusive Community, meeting residents where they are at in the community. Creating a multicultural group like some of our neighboring cities have, for instance, Hopkins, St Louis Park and Brooklyn Park. Making sure that different diverse communities understand how government works, and how the city council makes decisions that can affect them.
Climate, if we can make our city less dependent on cars, we can have immediate impacts on our city's long-term environmental health. Educate communities about how to lower their carbon footprints. Educational community activities about climate issues that are interactive. Partner with the school and give incentives for parents to participate.
With concerns around affordable housing and discussion about low vacancy rates in Minnetonka, how do you see a path forward as a council member on addressing this issue?
I've been out knocking doors all summer long and have heard from families, elders and renters that we need more affordable housing options. I will bring my experience on Minnetonka's housing committee and as a Simpson Housing Intern. To make sure we are preserving and growing housing that is affordable within our community by working with new developers and current homeowners who want to downsize and sell their properties. I will stand with those voices within our community who are income-burdened and make sure they are included in the conversation and that they are represented.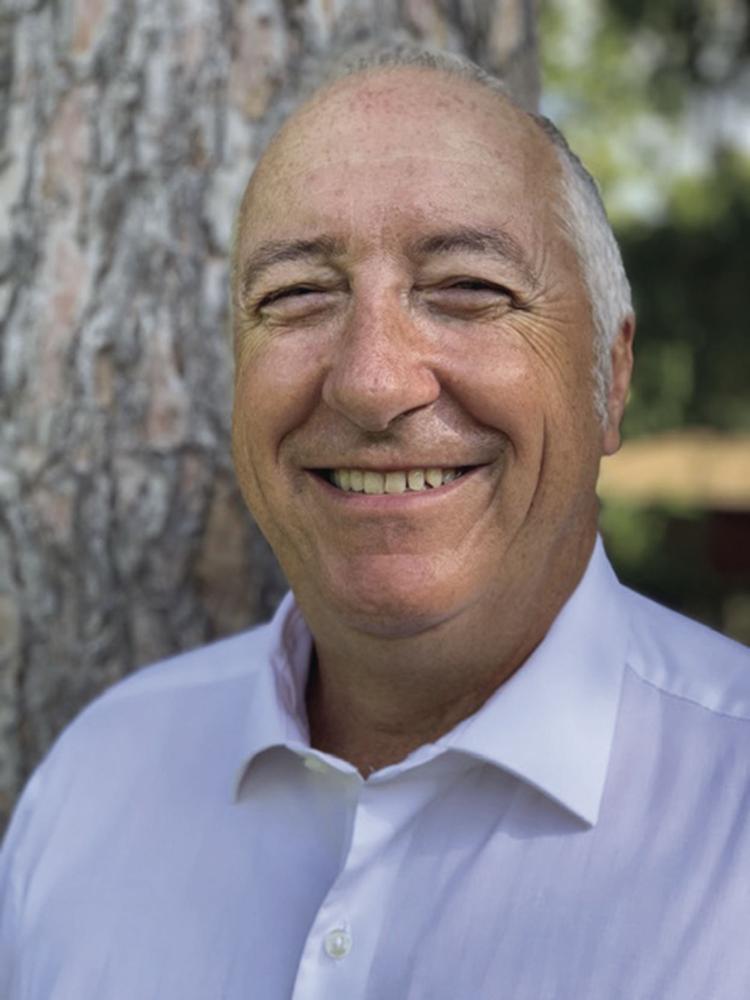 Address: 15805 Nursery Drive
In announcing his candidacy he notes, he attended the University of Minnesota's Institute of Technology and earned a degree in electrical engineering. His career spanned almost 40 years at Xcel Energy and he retired in 2017. Lehman was married to his wife, Peggy, for more than 41 years until she died in 2017. He has four daughters and nine grandchildren.
Why are you running for city council?
My 16 years of serving on the city's boards and commissions gave me great insight into what needs to be done to achieve all the great things the city has to offer. Because of my strong community ties, the commitment I feel towards the city, and the skills I have to offer, I believe I can be a great asset for the community. The council position would afford me the opportunity to continue as a public servant and remain active and involved in an area where I feel I can continue the strength and vitality of the city.
What do you consider the top issues facing the city and how would you work to address them?
The need for continued growth in housing needs and the types of housing of the city. We need to address the affordability of housing to meet the needs of those starting out in the housing market and for those of lower incomes. Similarly, housing should be geared for the aging population. All residents who want to stay in Minnetonka should be able to do so even if their housing needs change. A simple observation, of the level of students of color in the schools within the city as compared to the city as a whole, shows that the demographics of our community are changing. We want our students to consider Minnetonka as a great city to live in. Another key issue is the aging infrastructure. We need to make sure we are taking care of the city's facilities and planning well so the city can continue to meet its core responsibilities.
With concerns around affordable housing and discussion about low vacancy rates in Minnetonka, how do you see a path forward as a council member on addressing this issue?
To accommodate the anticipated growth in housing needs, goals have been assigned to Minnetonka by the Metropolitan Council. The total goal number of housing additions for all levels of affordability is about 1,060 units which is over 20% of the 4,700 total housing units that are expected to be added in Minnetonka by 2040. Therefore, we should strive to have every larger multi-unit project brought to the city meet a minimum of 10% of its units, and closer to 20%, be affordable. We also need to offer greater housing density options within the city. Developers should be encouraged to both minimize the cost of developing housing projects, as well as reduce the on-going costs to those who will live there. One way to drive down development costs is to have nonprofit developers. I know the City has already taken steps to be successful at maintaining and enhancing affordable housing in Minnetonka. We should continue these efforts and look for other opportunities that could add to that success.