The proposal involves two six-unit townhome buildings and two single-family homes at 13215 Minnetonka Drive.
The Minnetonka City Council discussed a concept plan proposed by Mills Church during its meeting April 25 involving the redevelopment of the church-owned properties on 13215 Minnetonka Drive.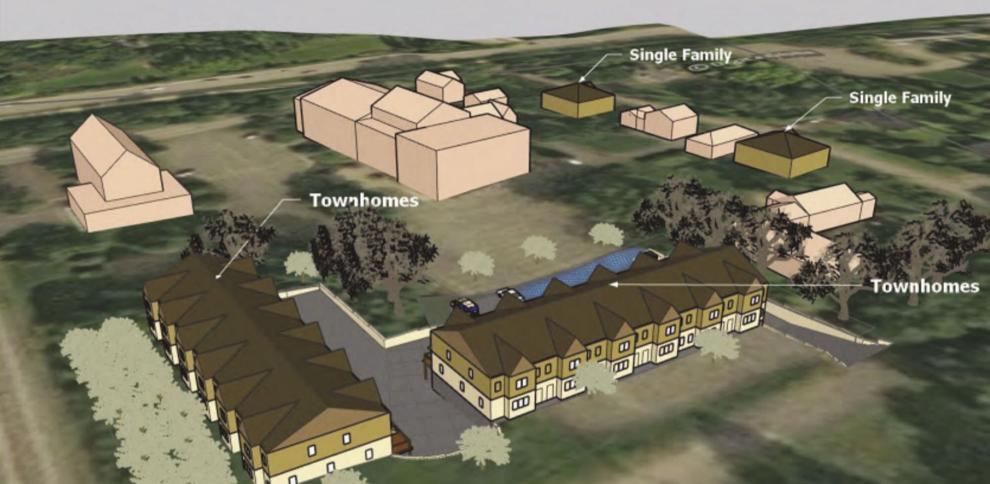 The proposal involves converting a parking lot and open space into two six-unit townhome buildings and two single-family homes, according to a city memo.
No formal action was made. The intention was to get feedback from councilmembers focusing on the addition of townhomes as residential use on the property, the site plan, building design and any other considerations from the council.
Mayor Brad Wiersum recused himself prior to the discussion due to his position on the board of Homes Within Reach, a non-profit community-based organization with a mission to create and preserve affordable homeownership. Acting Mayor and Ward 1 Councilmember Brian Kirk took over.
In February 2020, the city began a series of five community engagement workshops to explore development opportunities for the Mill Church properties, with support from the Local Initiatives Support Corporation's Corridor Development Initiative.
Two of the workshops were held but the others were canceled due to the pandemic. The church then approached the city with interest in developing housing. Now, the church has partnered with Twin Cities Habitat for Humanity and the two jointly submitted the concept plan.
A virtual neighborhood meeting was held on March 22 and a Planning Commission review was held on April 7 regarding the proposal. It was the Minnetonka City Council's turn last week.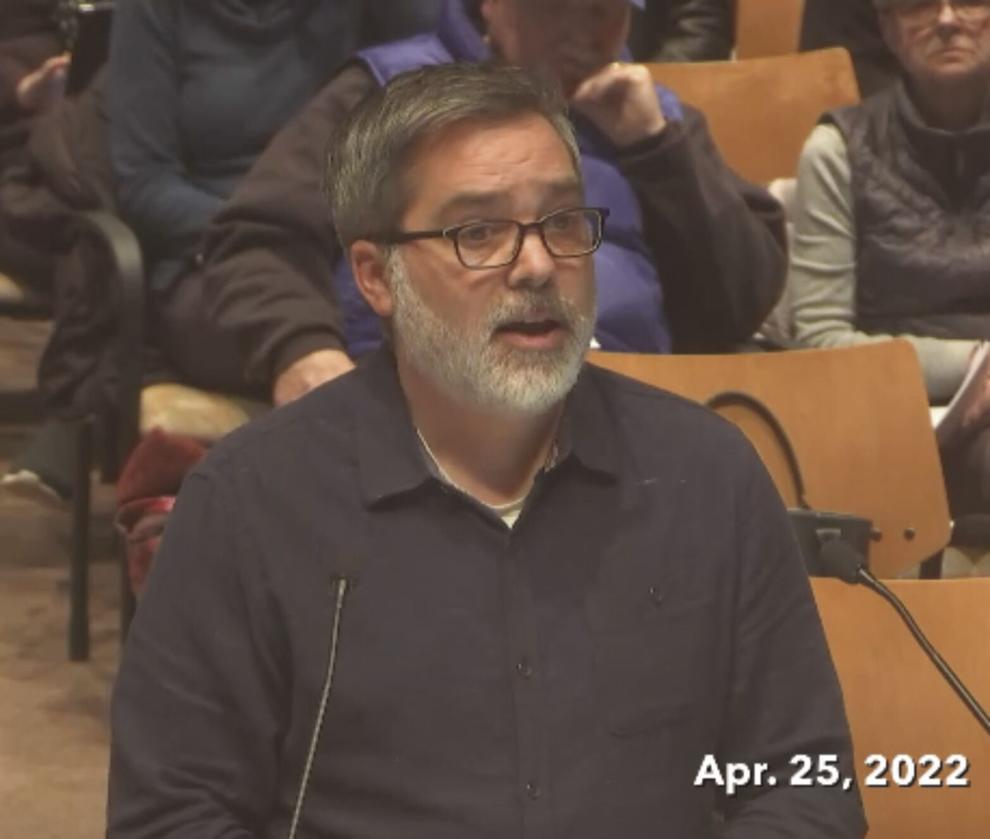 "I'm really wanting to see what happens here be done well and in keeping with the spirit of Minnetonka and our neighborhood," said David Landt, Mills Church's senior pastor and a Minnetonka resident.
He provided background on Mills Church and how they first began talking about using their properties for affordable housing in 2017.
"We were engaged in a comprehensive visioning process of how did our congregation actually interact with two intersecting crises facing our planet and environmental concerns and also facing people with increasing gaps in poverty and racial, gender and sexual justice inclusion," he said, adding that they examined how the church was either a contributor or complicit in making those issues worse.
The church was interested in "repenting" for that and wanted to create initiatives to work toward reparations, Landt said.
"Affordable housing on our campus really was seen as a way we could get upstream on issues that our community really was all concerned about, which is public safety; education; mental; physical wellbeing; and also racial justice," he said.
In 2018, he spoke with Wiersum about their plans to create affordable housing and said the church is anxious to do that now. He pointed out the undeveloped spaces on the church's properties they were looking at for affordable housing and shared their decision-making process.
Twin Cities Habitat for Humanity Land Development Director Chad Dipman presented to the council regarding information about Minnesota's 35% racial gap in homeownership. He touched on a few pieces of Minnetonka 2040's Comprehensive Plan, including affordable housing production and providing a range of housing choices.
"Basically, the message is your (comprehensive) plan encourages the development of affordable housing and providing flexibility in (comprehensive) planning in zoning in a variety of areas to make that happen," he said. "So we feel that gives us the liberty to propose this concept."
Public comments
Many residents and other members of the public voiced their opinions during the public comment period, including 14 opposing the idea and 12 supporting the idea.
Of those who opposed the project, some issues mentioned included the mass and density of the proposal, increased traffic in the area, property tax increases, as well as the project potentially changing the character of the neighborhood. Many said they were not against affordable housing. One resident shared they had gathered 107 names on a petition that opposed the proposal and would eventually turn it into city staff. A few suggested other ways to design affordable housing to avoid density.
Of those who supported the project, some spoke on their own stories about affordable opportunities and the need for more in the area, others mentioned not pursuing this may lead to keeping more young people from being able to live in the area.
Council discussion
Ward 2 Councilmember Rebecca Schack approved of the project. She said she would not have been able to afford the current median home value of Minnetonka.
Schack said the character of the neighborhood was eclectic and felt townhouses would meet the diverse level of housing type in the neighborhood. However, she felt the proposal required tweaks.
"Several of you came up and said that you've lived there 70 years plus or your family's been on the property for over 100 years, which is wonderful. But I'm focused too on providing that legacy for other folks to get their first opportunity to get into the neighborhood so that they can grow their families here so that 100 years from now their grandkids can come and tell City Council why they feel strongly about something," she said.
Ward 3 Councilmember Bradley Schaeppi touched on the proposal's suggestion to rezone the area and that the idea of townhomes didn't bother him. As a father with young children, he was interested in more young families coming to Minnetonka.
"I really think it's about getting this project right and what I have to get comfortable with is really understanding this zoning change and what does that mean," he said.
Schaeppi said he was open to new density and felt there was an opportunity in Minnetonka for townhomes.
Ward 4 Councilmember Kissy Coakley said she is someone who has lived in affordable housing and has lived in Minnetonka for a long time. But, she also understood Landt's earlier points about reparations and social justice issues. She questioned whether there were other ways to do that.
"I do want to challenge you to maybe look at single-family homes because I think single-family homes could fit in there well. I'm not saying no to townhomes. I know we're not voting, but I like the other option as well," he said.
At-Large Councilmember Kimberly Wilburn spoke about how density was necessary for the affordable housing they were looking for and asked about what changing the land use designation would mean.
"If we want affordable housing and if we support affordable housing and if we support deeply affordable housing, density is necessary," she said.
At-Large Councilmember Deb Calvert said the area was her neighborhood and she liked the point of working on traffic flow, stormwater management and possibly reconfiguring the townhomes.
"I fully appreciate peoples' concerns over changing the zoning and so to Councilmember Schaeppi's point, I also think about precedent and I understand change is hard and people are concerned about it. I also fully understand that it is very difficult to achieve affordable housing in Minnetonka today without density," she said, adding she didn't know how viable the project was without density.
Kirk said rezoning wasn't unusual. He supported the townhouse concept and felt without the level of density proposed that they weren't going to get affordable housing. His concerns included the two-story concept and a possible elevation change.
"In order for us to keep doing affordable housing, we've got to be able to do that right," he said.
Mills Church submitting an application would be the next step for the project.