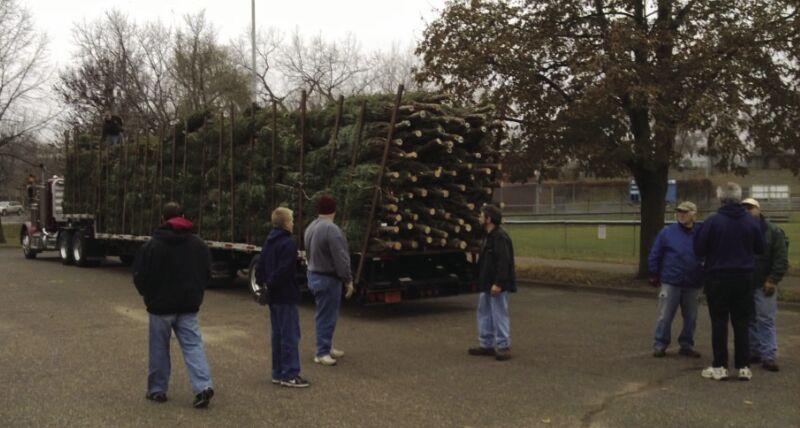 For more than 70 years, a Minnetonka service organization has been providing families with holiday cheer through a Christmas tree lot, all while giving back to local youth.
Since its founding in 1950, members of the Glen Lake Optimist Club have volunteered their time to serve youth in and around Minnetonka.
"It's a great group of people," said President Wade Wessels, who joined the club four years ago. "I love that all the money stays in the community."
All of the club's fundraising is guided by two main principles: It must help youth and the money must stay local to the Hopkins/Minnetonka area.
One of the club's major fundraisers is its Christmas tree lot at 5240 Glenview Drive.
The lot features an assortment of trees, including Balsam and Frasier firs, along with holiday wreaths.
The lot opens 9 a.m. to 8 p.m. Friday, Nov. 26 and is open afternoons and weekends until sold-out. Last year, they began with 650 trees and sold out in 10 days, raising $30,000.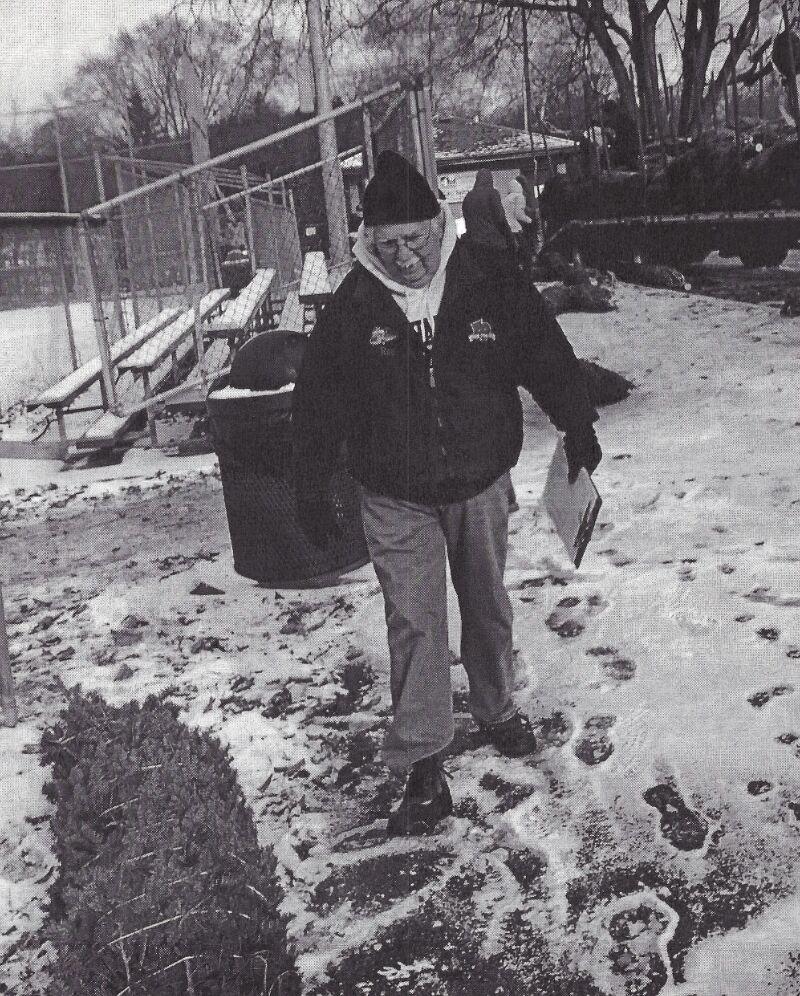 Additional hours are: 4-8 p.m. Monday through Friday; 9 a.m. to 8 p.m. Saturdays and 10 a.m. to 7 p.m. Sundays.
Longtime member Rey Lindquist has been the leader of the tree lot for 40 years, from ordering trees from the northern Minnesota tree farm in July to setting up the lot and assuring a successful fundraising event each year.
Due to health reasons, Lindquist has passed his leadership on to Chris Ingram, who joined the club four years ago. Ingram was encouraged to join by his neighbor.
"I thought the mission was great," Ingram said.
He was also recently retired at the time and saw it as a good way to give back and serve his community.
Now, he is marching in the footsteps of his predecessor, helping to ensure another successful season.
"Rey did a good job," Ingram said, noting it takes a "rare individual" and "a lot of passion for the club" to lead this effort for 40 years.
When describing Lindquist's service and dedication to the club, Wessels referred to "The Optimist Creed," which the club uses as a promise to oneself to be optimistic, and to exemplify optimism toward others.
The creed concludes with the promise: "To be too large for worry, too noble for anger, too strong for fear, and too happy to permit the presence of trouble."
Lindquist is a "true optimist," Wessels said. "Rey is one of those gentlemen that really lives the creed."
Although no longer in charge of the club's largest fundraising event, Lindquist remains an Optimist and has also recruited his grandson, Carter, as one of the eight new members.
Glen Lake Optimists can also be seen selling pizza at the Minnetonka Summer Fest, and potentially a spring chili cook-off, partnering with the Eden Prairie Optimist Club.
In addition to youth activities and athletics, the club also supports local organizations like ResourceWest and ICA Food Shelf. They also provide student scholarships with contests in music, art, literature and speech.
The first hockey rink in Minnetonka was built by the Glen Lake Optimists years ago along with the Optimist baseball field.
The club is one of more than 2,500 local clubs of Optimist International, whose members "work to make the future brighter by bringing out the best in children, in their communities and in themselves," according to its mission.
The first official Optimist Club was formed in Buffalo, New York, in 1911 and remains among the top four international service organizations, along with Lions Club, Rotary and Kiwanis.
With 32 active members, the Glen Lake Optimist Club meets at 6:30 p.m. on the second Tuesday of each month from September through May at the Gold Nugget Restaurant, 14401 Excelsior Blvd., Minnetonka.
To be so strong that nothing can disturb your peace of mind.
To talk health, happiness and prosperity to every person you meet.
To make all you friends feel that there is something in them.
To look at the sunny side of everything and make your optimism come true.
To think only of the best, to work only for the best, and to expect only the best.
To be just as enthusiastic about the success of others as you are about your own.
To forget the mistakes of the past and press on to the greater achievements of the future.
To wear a cheerful countenance at all times and give every living creature you meet a smile.
To give so much time to the improvement of yourself that you have no time to criticize others.
To be too large for worry, too noble for anger, too strong for fear, and too happy to permit the presence of trouble.