Three Minnetonka School Board seats will be decided in the Tuesday, Nov. 2, election.
To better inform voters, the Sun Sailor reached out to the candidates and asked them to participate in our voters guide. Below are responses from Patrick Lee-O'Halloran, Dan Olson, Jessica Reader, Michael Remucal, Michael Salyards, Meghan Selinger and incumbent Chris Vitale.
Beth Robertson-Martin remains on the ballot, but is no longer campaigning and plans to endorse three candidates.
The Minnetonka School Board has seven members who are elected at large, to four-year terms. The winners will begin their terms in January 2022.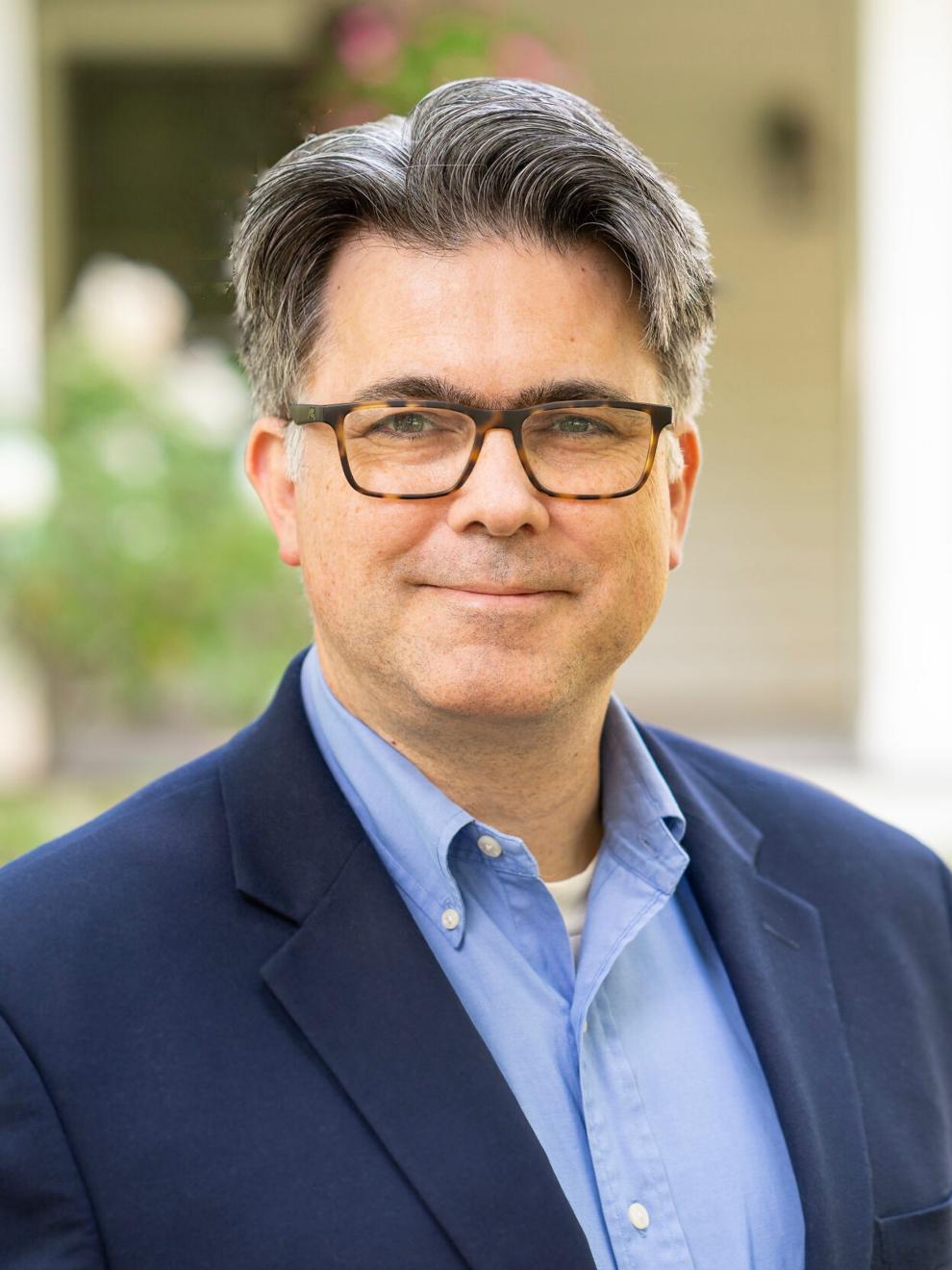 Patrick Lee-O'Halloran
Education: Carleton College (cum laude 1990), University of Minnesota Law School (cum laude 1996) 
Occupation: Attorney, partner and co-founder at Thompson Tarasek Lee-O'Halloran PLLC 
Qualifications: I am an attorney and a small business owner with decades of board experience through the Minnesota State Bar Association and other industry groups. I am a district resident, a Minnetonka Schools parent and a strong believer in Minnetonka's mission of child-centered excellence.
Why are you running for school board?
As a public school district, our doors truly must be open to all. Minnetonka's mission demands we meet all our students where they are and help them excel to be their best. We must celebrate the potential of all of our students, not only those lauded for academic achievement and high test scores. We need to foster opportunities for students to connect across programs so every student feels they belong. I strongly believe in the value of rigorous academics, but just as importantly, I believe in the value of every child in our schools.
There are those in our marginalized communities who have less than ideal Minnetonka experiences. We need to recognize and value diverse perspectives and backgrounds in our community and make equity and inclusion a celebrated strength of our district. Our students need to be fully prepared to succeed in our increasingly diverse and interconnected world.
What separates you from the other candidates?
I have a proven track record advocating for Minnetonka Schools, including work on teacher licensing in 2012 and volunteering for the 2015 Vote Yes campaign. I've had training in dispute resolution and serve as a mediator and dispute resolution neutral in the Minnesota courts and with the Department of Labor and Industry. I am an active listener and strive to find common ground.
As chair of the MSBA Construction Law section, I co-authored our section's first diversity and inclusion plan. We included specific measurable goals to allow us to be accountable for diversity, equity and inclusion performance. I will keep our district similarly accountable on DEI issues.
As a business owner, I am very familiar with managing budgets through strategic goal setting and a careful eye on the bottom line. Our schools must remain fiscally strong and we must be creative in finding ways to maintain our financial health and strong programs.
What are the top issues facing the school district and how would you work to address them?
Enrollment: We need to address the concern that open enrollment has disfavored some programs and groups and increased pressure on teachers and facilities. I will work to pursue sustainable revenue sources beyond open enrollment.
Diversity, equity and inclusion: We should look to and learn from other metro-area districts who have been more active in this area and seek to ascertain and adopt best practices. Options such as adding trained DEI staff and focusing on recruiting and retaining diverse teachers should be on the table.
Sustainability: I will continue our commitment to renewable energy and incorporate climate change into our science and research curriculum. Sustainability must be factored into our long-term facilities and capital decisions as much as possible.
Pandemic: The district must lead its pandemic response with science and data, and follow Centers for Disease Control and Prevention and Minnesota Department of Health guidelines to keep our community safe and our children in school.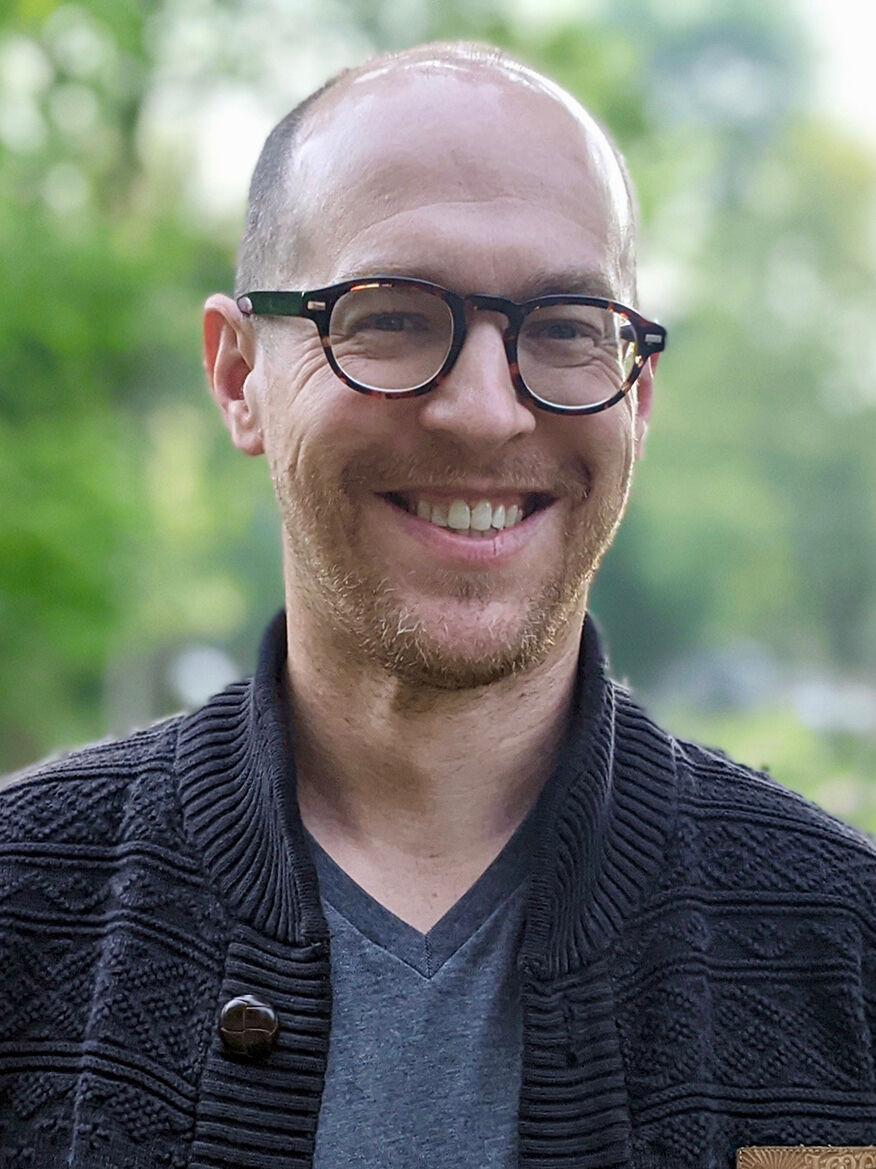 Dan Olson
Education: B.A. in economics from Hamline University and M.F.A. in directing from Chapman University 
Occupation: Television producer
Qualifications: As a line producer, my everyday job relies on my ability to manage the logistics of multiple ongoing productions and the large amounts of money those productions require. I live at the place where vision meets reality and have the unique ability to translate ambition into a plan.
Why are you running for school board?
I have twin boys enrolled in Clear Springs Elementary with another eight years of Minnetonka Schools ahead of them, and I want to see that our tradition of excellence in education continues – and evolves – as my boys age through the district.
Our schools are at a crossroads. The goals and vision for the district are easily found, but our progress toward those metrics is not. Clear, respectful and consistent communication from the board and district to the community needs to be established, both regarding our successes and our challenges. Digital tools for participation in board meetings exist, but aren't offered – this creates a barrier to access.
Transparency, accessibility and community. These are not the only issues about which I'm passionate, but I believe fixing these will make the work of addressing the budget and enrollment and mental health and equity – all with an eye on excellence – that much easier.
What separates you from the other candidates?
I bring creative, non-traditional experience to the table.
I do work that requires taking an ambitious idea and translating it into an actionable plan that can be achieved in a finite time period with a finite amount of resources. This is work that requires a great amount of collaboration – and work that cannot get done by a single person and requires the ability to work with and manage a complex team of varying personalities and skill sets in pursuit of a common goal.
I am imperturbable in the face of pressure and am far more concerned with goals and outcomes than how we got to the present.
And I've spent my entire career in a gig-based economy. So while test scores and metrics on paper certainly provide advantages, today's graduates are going to face an employment landscape where soft skills, creativity and collaboration are going to matter far more than ever before.
What are the top issues facing the school district and how would you work to address them?
Personally, the number one issue is the school district's ability to communicate and relate with its constituents. It's not transparent and it's not accessible. Without a concerted effort to bring everyone into the conversation and make sure all voices are heard, solving other challenges will be an uphill battle.
The district isn't moving fast enough in its efforts to increase diversity, equity and inclusion. Teachers don't feel supported on this front, and if we can't create a district where everybody feels embraced by the community, what good is bragging about anything else?
Open enrollment's been an amazing revenue generator, but I wonder if it's been used in the best way and if there's a concrete plan for when that well dries up. It's already difficult enough for district employees to afford to live here, and more tax referendums will only exacerbate that problem.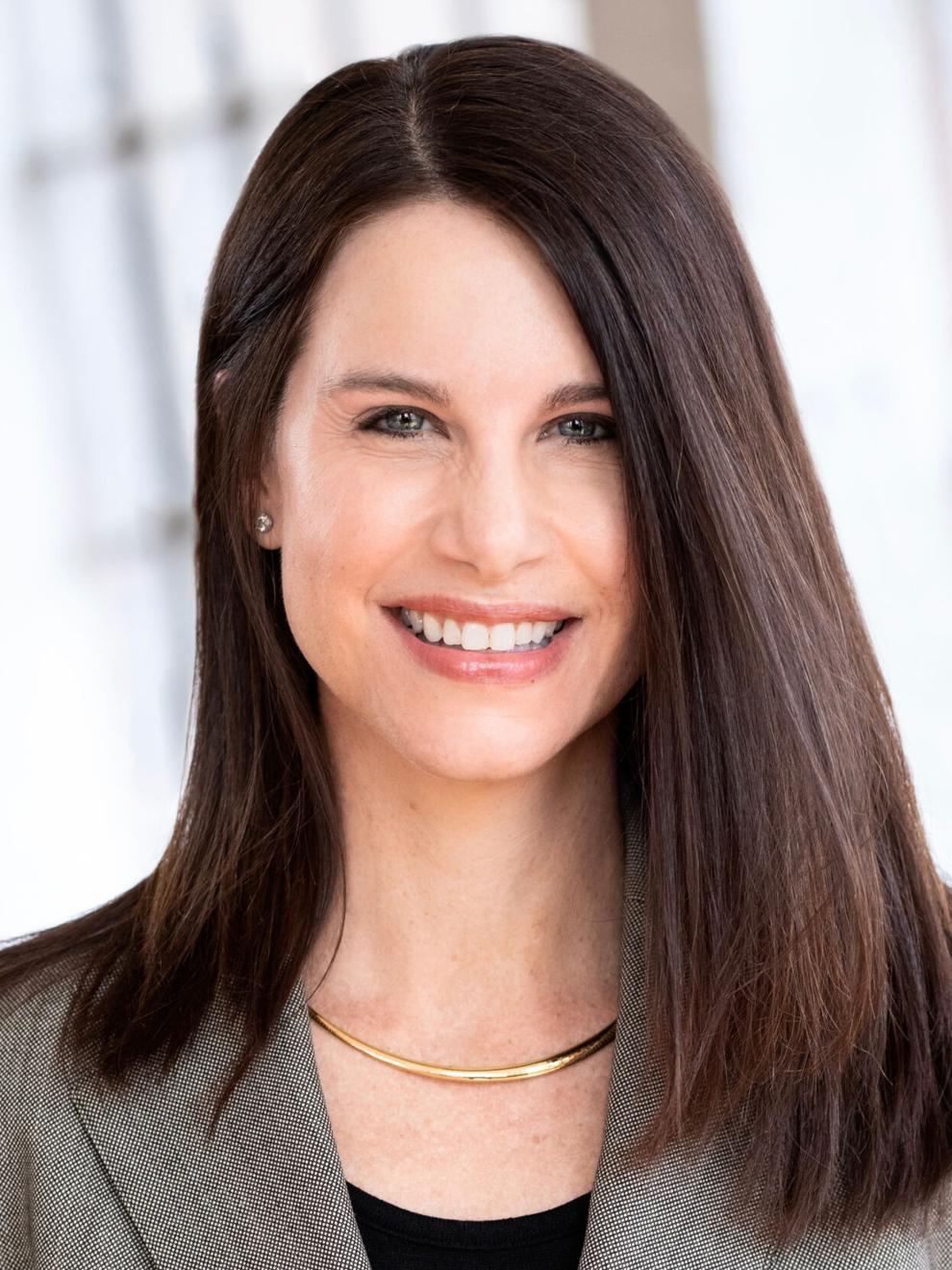 Jessica Reader
Education: MBA, B.S. in chemistry, Six Sigma Green Belt
Occupation: Twenty-five years of experience in marketing and sales. Fifteen years of experience with Procter and Gamble. Currently a senior national account manager at Harvest Group representing multiple product lines at Target Corporation.
Qualifications: Parent of two Minnetonka graduates. An expert at analyzing data from multiple sources and using it to make difficult and cost-saving decisions. Five years as a Minnetonka Choir and Minnetonka Theatre board member. Current Vantage mentor, utilizing my business expertise to provide coaching and interview experience for Minnetonka business students.
Why are you running for school board?
Over the years, my eyes have been opened to the intricacies of the education system and to the vast and unique opportunities available to Minnetonka students. If we do not recognize and prioritize all that Minnetonka offers, we leave our schools at risk of becoming like neighboring districts, where academic excellence has taken a side seat to social activism. Excellence takes work and vision, not only to achieve, but to maintain. It has become important to me to give back. I want to be part of the school board to ensure Minnetonka continues to be a district where every student receives a developmentally appropriate, academically rich education that's free from discrimination, harassment and political bias so they can achieve to the very best of their unique ability.
What separates you from the other candidates?
As the mother of two recent graduates with diverse gifts, I recognize that each student has a unique set of talents, interests and style of learning. Each student also has a unique identity deserving of dignity and respect. As the wife of an educator and coach, I have valuable insight to the current challenges in our schools and the practical application of school board decisions. It's with these things in mind that I am dedicated to uniting Minnetonka students through common interests, encouraging students to understand the opinions of others and finding ways for students to consider points of view that are different from their own. As a school board member, I will ensure Minnetonka develops and supports curriculum and teaching methods that focus on how to think, and not what to think.
What are the top issues facing the school district and how would you work to address them?
The top issue in our district over the next four years will be maintaining our strong financial position. With open enrollment and tax levied funding capped, Minnetonka will be challenged to continue to balance the budget as expenditures continue to rise at 3-4% annually. We must address this issue to maintain our teachers, our unique programs, and in turn, to continue to draw new families to Minnetonka Schools. I will work with the district superintendent and financial team to develop creative strategies to proactively address this issue. A strong financial position is critical. It allows us to continue to innovate, to maintain our current unique learning programs that benefit all Minnetonka students and to be at the ready when significant unexpected expenses surface – as they did with COVID-19. Fiscal responsibility is the engine that all else depends on and it is a critical function of quality board members to maintain it.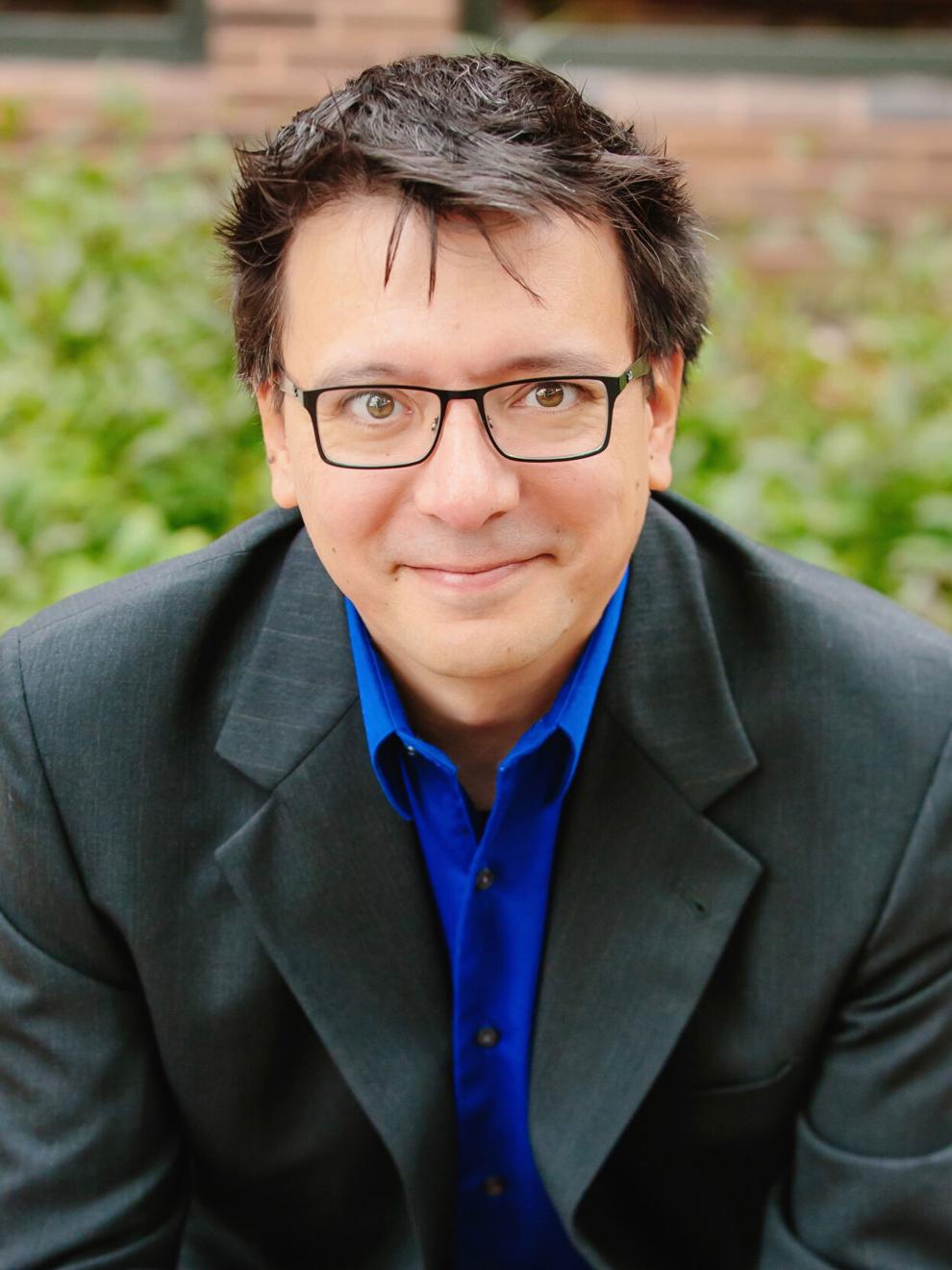 Michael Remucal
Education: I graduated from Hutchinson High School in Hutchinson, Minnesota. I attended St. Olaf College, where I majored in biology and chemistry. I attended the University of Minnesota Medical School, which was followed by a preliminary general surgery internship at the University of Minnesota, and a categorical general surgery residency at the Hennepin County Medical Center. In 2019, I started a M.S. in healthcare informatics at the University of Minnesota, but switched over to the Ph.D. track in clinical informatics this past spring.
Occupation: Ph.D. student (I have retired from clinical practice as a general surgeon). Thanks to the U of M's extensive online-learning infrastructure, I am also a stay-at-home parent.
Qualifications: I am a board-certified general surgeon with a background in medical research, which would help the district navigate the COVID pandemic. I have a broad range of leadership experience. I also have four children that are attending, or have attended Minnetonka Schools, with the youngest in second grade.
Why are you running for school board?
As a physician, my initial motivation was to be able to use my medical and research experience to help the district navigate the various issues created by the COVID-19 pandemic. With five years of dedicated medical research experience and another ten years in academic medicine, if I am elected, I would be uniquely able to provide to the board and district the skills that would help navigate the medical literature and disinformation that inundates us all every day. Additionally, I have seen a need for broad community involvement in the development of policies and in the work on the district goals. As my family connects to a wide range of these communities, I am uniquely positioned to provide a bridge between the board and these communities, with a goal of getting them more involved in committees, focus groups, etc.
What separates you from the other candidates?
Again, I have clinical and research experience. I am the son of a BIPOC (Filipino) immigrant and the father of an LGBTQ+ child. I am a teacher (Advanced Trauma Life Support for the American College of Surgeons) and a student (I'm in my 29th year of formal education). Our four children have attended seven of the ten district schools (including MCEC), and together they have utilized IEPs, 504 plans and the high-potential programs. I have a nephew (and, soon, a niece) in the district's Spanish immersion program through open enrollment. Additional trivia: I have played ultimate Frisbee for 30 years, competing at national-level tournaments and directing national and international tournaments (I even coached the Minnetonka High team for two years). I have a professional SCUBA certification, I can usually solve a Rubik's cube in 90 seconds, and I am a Girl Scout (thanks to my daughter).
What are the top issues facing the school district and how would you work to address them?
Obviously, the COVID pandemic is possibly the largest issue facing the district right now. Having been trained to critically review medical research and literature, and with access to the majority of the medical literature available, I can help the district quickly and accurately respond to the changing conditions of the pandemic. Having family members that deal with mental health issues, I will advocate for the continued development of the district's mental health and well-being programs during the pandemic and beyond. With the ongoing work on diversity, equity and inclusion, I would work on creating an administrative position dedicated to developing and overseeing DEI-associated policy. I would also work to continue the tradition of academic excellence through the wide range of academic programs that are offered (high-potential, AP, IB, special education), which allow the district to help every student meet or exceed their full potential.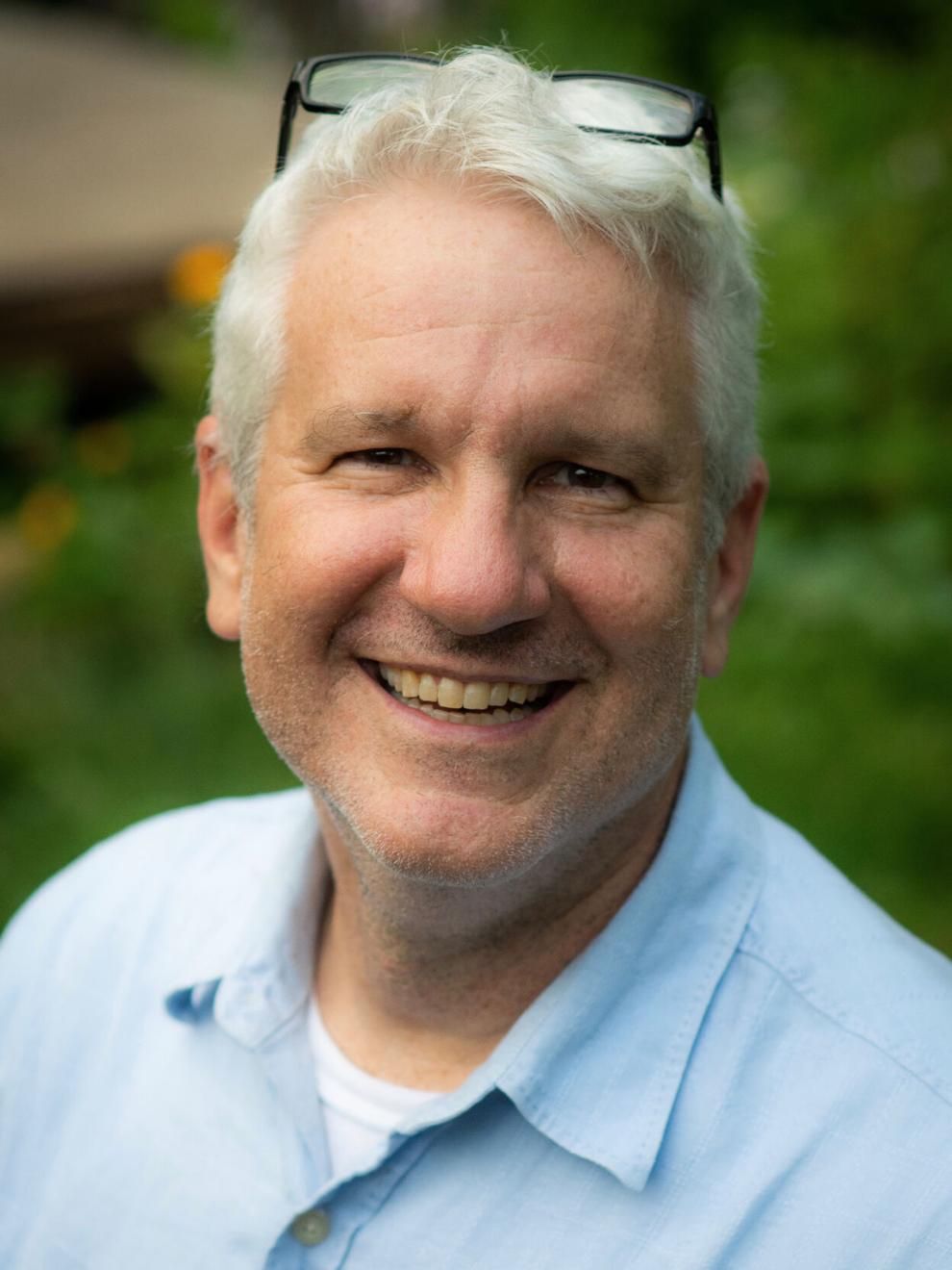 Michael Salyards
Education: Edina High School, University of Minnesota, Northwestern Technical Institute for Architectural Drafting and Design
Occupation: General contractor, residential remodeler
Qualifications: Parent of two Minnetonka Schools kids. Active and engaged volunteer with youth and community programs as well as a business owner in the community. I'm a quick thinker and problem solver. I truly enjoy working with others to find creative and unique solutions to challenging situations. I recognize this position needs wisdom and courage.
Why are you running for school board?
My family and I moved to Minnetonka 11 years ago, specifically for the schools. Our experience here has been fantastic. There's great pressure on our district to drastically change how we function. Minnetonka is the top rated school in our state and top 30 in the country, and this didn't happen by accident. We've worked carefully and intentionally to create this level of excellence. Now is the time to have courage to build on what we've created, not bend to outside pressures that would have us resemble some neighboring districts. I believe our kids learn best when political and social activism is kept out of our classrooms. As a school district we need to honor and uphold education as the primary function of our schools. We must focus on equal and plentiful opportunities for all students. Over the last several decades, Minnetonka has proven to be extremely capable of this, and I want to be one of the seven voices on the board to ensure this continues.
What separates you from the other candidates?
I've been a self employed business owner for the past 30 years. I've started and operated a multimillion-dollar manufacturing company with more than 20 employees. Having started multiple businesses, I know what it takes to develop something incredible from nothing and what it takes to sustain the enterprise once it's up and running. Minnetonka Schools have been engaged in exactly that same type of practice by creating new methods of learning for the diverse group of learners we have in Minnetonka. Examples would be Navigators, Vantage, Momentum, SAIL, etc. Each can essentially be considered a separate business in the way it came from nothing, developed into something incredible and needs thoughtful management to continue its success. I have those skills and I will serve to help every student achieve academic excellence.
What are the top issues facing the school district and how would you work to address them?
Open enrollment, fiscal management and social tensions are the top issues. Open enrollment is a complex issue. Without it, we don't have funding to create our cutting edge programs. With it, we have increased traffic at our schools and a larger student population. Balance is necessary.
When it comes to fiscal management, Minnetonka does more with less. We are bottom third in state funding but the top rated school district in the state. Our finances are handled skillfully with the sole purpose of providing incredible opportunities for our kids.
Social tensions are racing across our country and infiltrating our school districts. Each year thousands of parents bring their kids to the Minnetonka School District because we have kept our focus on academics, not classroom activism. I have the courage to ensure this continues.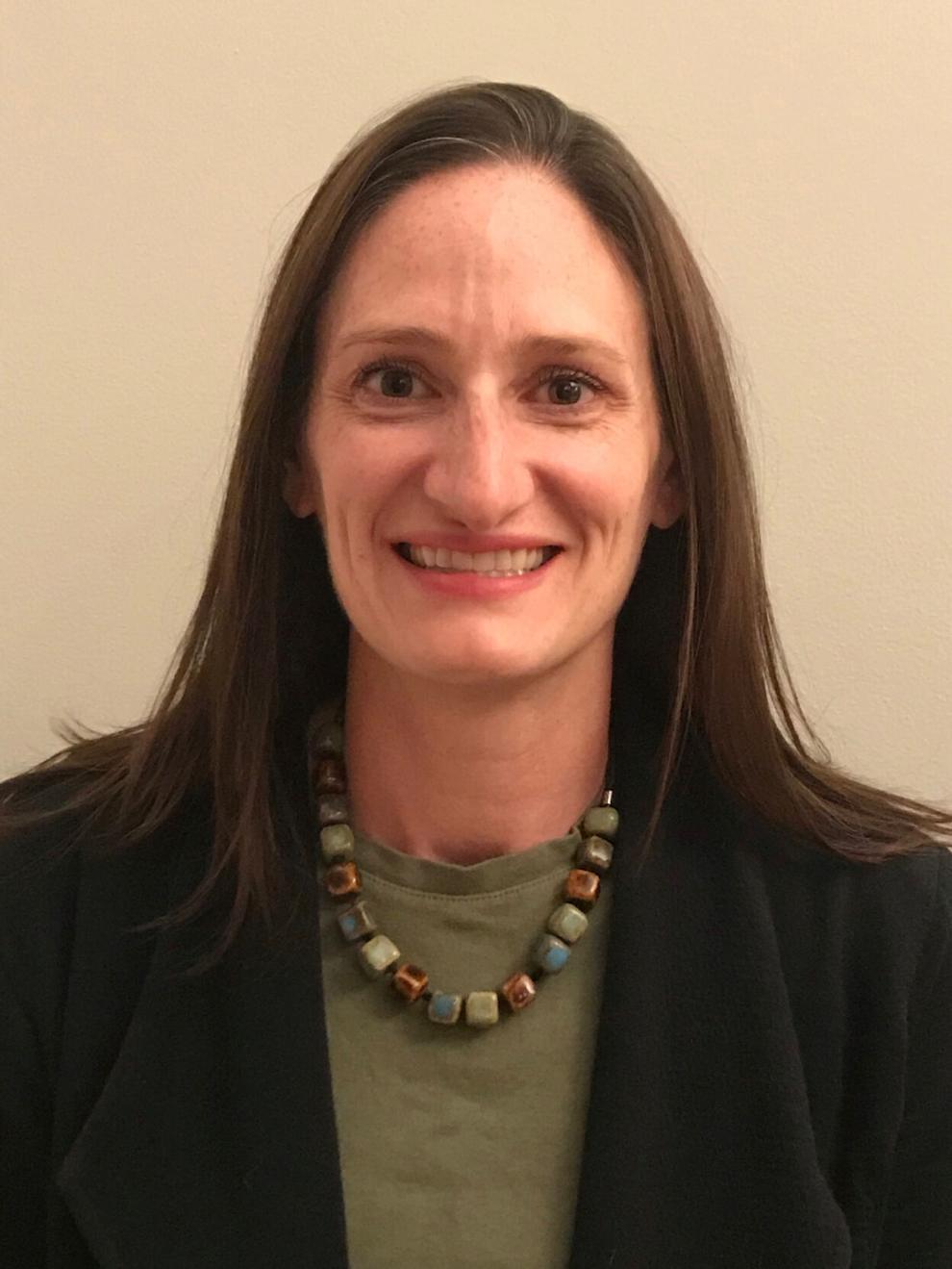 Meghan Selinger
Education: M.A. in education, Stanford University
Occupation: Current full-time mom, teacher on hiatus
Qualifications: I am a veteran high school chemistry teacher with licensure in two states. I have a variety of leadership experience at both the school and school district levels. As a science teacher, I am skilled at dissecting data, asking critical questions and synthesizing solutions to problems.
Why are you running for school board?
I am running for school board primarily because I have two young sons in the district (kindergarten and 4th grades) and I want the best possible school experience for them, their peers and for generations to come. I both recognize the excellence of the Minnetonka School District and see room for growth and improvement. I want Minnetonka to continue to offer excellent and innovative academic and extracurricular programming. I also want to ensure that all students are safe, valued, well-rounded and prepared for whatever path they choose after they leave our schools. I believe that having an educator on the school board would be an asset as I can bring a unique lens – that of someone who has spent years in classrooms and with students – to board discussions and decisions.
What separates you from the other candidates? 
The main thing that separates me from other candidates is my experience as an educator. Not only did I spend 13 years teaching chemistry, over the course of that time I also served as an advisor, a department chair, the district science coordinator and the professional development coordinator at my school (not all at once). As an advisor, I taught life skills such as growth mindset and time management, helped students explore possible post high school paths, served as the student advocate on campus for behavioral or learning issues and was the primary link between school and families. I believe this gives me a unique perspective not only into how schools and districts operate, but also into the issues students face and possible barriers to their success.
What are the top issues facing the school district and how would you work to address them? 
I believe equity, mental health and sustainability of resources are the top issues faced by the Minnetonka School District. The goal of equity work is to remove barriers to success and allow more students to achieve at high levels. We need to make sure all students feel safe and valued at school and see themselves reflected in the curriculum. I want to create a clear mutual respect policy with zero tolerance for bullying, harassment and/or intimidation. Since some barriers to success are mental health related, and have likely been exacerbated during COVID, I want to make sure we both identify and support those students with a variety of resources. Finally, I would work to continue bringing in enough revenue through open enrollment to support our myriad of wonderful district programs while also finding creative solutions to issues like parking, school drop-off/pick-up traffic and long lunch lines.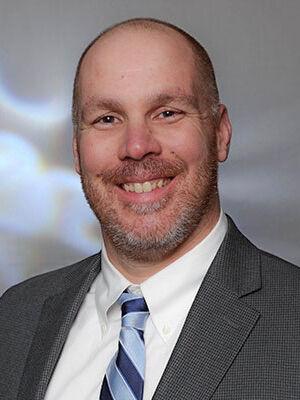 Chris Vitale
Education: B.S. in electrical engineering and an MBA
Occupation:  Divisional vice president for Turck Inc. for 21 years, executive team member for 7 years
Qualifications: Four years on Minnetonka School Board (current chair); 13 years district volunteer leadership: Scenic Heights (PTA co-president, Operation Playground, Spring Fling, Book Fair, Watch DOGS), Vantage mentor, District Calendar Committee, Minnetonka Baseball Association – league director and coach, Tonka Football Association – league director and coach, Community Education basketball coach.
Why are you running for school board?
I am running for re-election because I believe in the Minnetonka vision to deliver child centered excellence for all. Over the past four years, I have had a front-row seat to the amazing achievements of our students which are fostered by encouraging excellence from everyone and giving them the supports they need along the way. I am proud of what we have accomplished for all our students through personalized programs such as Language Immersion, Navigator, Vantage, Science Research and the newly created Momentum and SAIL programs. Minnetonka has exemplary performance based on key indicators: nationally recognized student achievement, outstanding parent satisfaction (+95%), strong financial health (AAA rating) and #1 district ratings in Minnesota on Niche.com.
What separates you from the other candidates?
Experience - It will take experienced leaders to solve the tough problems we are faced with in the coming years. I am honored to be the current board chair and to have led the school board through the challenges of this pandemic. I have been a volunteer in our schools and in our community for over 13 years.  I have led the PTA at Scenic Heights and many committees in our schools. I am active in our community as a baseball, basketball and football coach and am part of the leadership for both Minnetonka Baseball and Tonka Football. Combined with my school board experience, I am well connected to the community which allows me to make the best and most balanced decisions for our students. Professionally, I have over 16 years in leadership roles leading a variety of functions including application support, product management, sales, marketing, R&D/engineering and executive team.
What are the top issues facing the school district and how would you work to address them?
• Build on district efforts to support students' academic, social and emotional well-being. Task administration with providing measurement indices, staff development and a personalized student experience that creates opportunities for all. Utilize student and community voice to inform this work so it's meaningful and relevant. Promote belonging.
• Drive innovation. Learners are changing, and what we have done in the past is very good, but we need to continue to improve. We must stay relevant to today's learners. Students today will need to be prepared for careers that haven't been invented; this will require new content and instructional strategies.
• Execute our ten-year strategic plan to enhance learning opportunities and fiscal responsibility. The plan addressed space and capacity, technology, maximizing expense efficiencies and curriculum to meet the needs of tomorrow's workforce. Careful financial planning and debt management will provide increased taxpayer value with strong schools and a vibrant community.