Graduation for Hopkins High School's Class of 2019 will be Thursday, June 6, at Lindbergh Center, 2400 Lindbergh Dr., Minnetonka. A total of 563 seniors will graduate, students Isaac Gotlieb and Morgan Hawley will lead the ceremony and students Aamaro Bozeman, Jr. and Saralee Reed will give speeches. There will be music by the high school wind ensemble, concert choir, and philharmonic orchestra.
Of the graduating class, 157 students will graduate with honors, 54 will graduate with distinction, six were named National Merit Commended Scholars, one was named a National Merit Commended Scholar, 71 were part of the National Honor Society and 11 are graduating with a billingual seal.
Every year, the Sun Sailor asks the high school principal to provide a list of inspiring seniors to interview. Here are the answers from four students selected from the senior class:
• Involvement: Founder and leader of Latin dance club "¡A Bailar!," Royal Reps, a student group that conducted field research over the summer for Vision 2031, the district's rebranding project, in coordination with Superintendent Rhoda Mhiripiri-Reed and volunteerism with marginalized communities.
"Being friends to people who are overlooked, treating people like people and giving people a voice because they already have a voice is my passion. For example, I volunteer serving free community meals with Loaves & Fishes and just listen to their voices, give a listening ear and just sit and talk to them like normal."
• Post-grad plans: Studying social work at North Central University in downtown Minneapolis, received an Act Six scholarship through Urban Ventures that covers four years of tuition.
• Biggest accomplishment: "There's lots of DACA and undocumented students, so I did an independent study as a general elective where I created a website outlining rights, resources and talked to lawyers and experts. I experienced the two polar opposites with my family—half are scared of getting deported, half are unfazed—so using that experience as a platform for people who haven't had both experiences. Hopkins is a district that is willing to work alongside the students. They listen and care. There's encouragement for kids to make the district their own."
• Favorite class: AP Ceramics because "it is my sanctuary and my safe space. I'm in that room four times a day. There's community in that room. Everyone is unified by the clay. I've met people through ceramics that I can be friends with outside of ceramics. It's a holistic class, both physically and mentally."
• What advice would you give your freshman year self? "Trust that it's all going to work out. Your grades don't define you. The district and teachers want you to succeed as much as you want to succeed. Learn from your setbacks."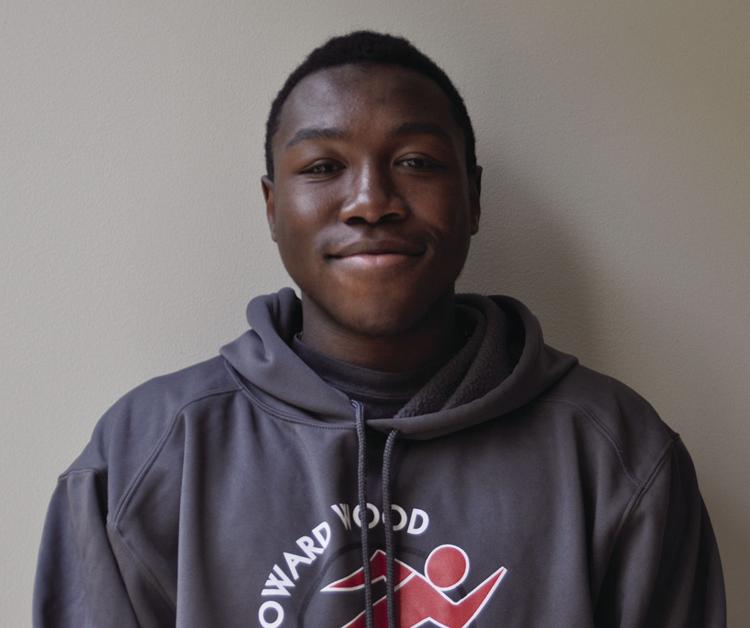 • Involvement: Captain of track and field and cross country teams, youth track club coach and Invictus, a club of black male students, most of whom are athletes, who discuss future plans and listen to motivational speakers and entrepreneurs.
"It's for young African Americans to focus on improving themselves and getting ready for the next level in life, whether or not that be college. We have a tight bond."
• Post-grad plans: Studying art and business at the University of Florida, with a full scholarship for track. "Everything in life has to do with business."
• Biggest accomplishment: "Obviously graduating, because people of color have a lesser percentage of graduating than people of other races. Especially with what my family went through to raise me here, a diploma is more than a piece of paper." A coup drove his parents to flee their homeland of Liberia and come to the U.S. "My mom says nobody can take away your education. Opportunities are there. Most people see them but don't take them; I act on my opportunities. It means more to my parents to see me graduate. It's like their hard work paid off."
• Favorite class: AVID, a program for students who want to go to college but are underrepresented in higher education and need a wider support system to meet their potential, and AP art "because I have a hard schedule with math and science but I come to art to express my emotions and feelings. You still have to do work but it's work you want to do, so it's not work per se."
• What advice would you give your freshman year self? "Grades matter freshmen year. Your GPA matters in ninth grade. Work hard sophomore and junior year. Work your butt off so senior year you can take the classes you want and you can cruise. Don't slack off. Don't get a girl; that's doing too much. You can't balance sports, school and extracurriculars with a girl. If I could do it all over again, I'd be laser-focused on my own goals."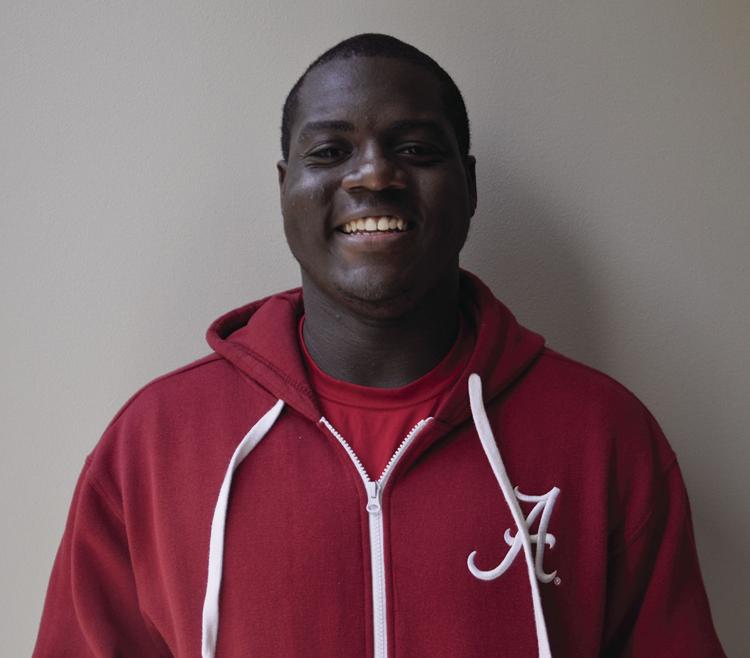 • Involvement: Leader of restorative justice group, in which he presented to staff members about changing disciplinary action in schools, football team member, Junior Unity Day to promote anti-bullying and informal relationship-building.
"Instead of suspending and expelling, let's get together to talk about the issues. It's a better way to resolve them."
He says he and Principal Doug Bullinger, who asks him for student insight, are "just like two friends."
"I just like to be in the mix of everything and help out in any way I can."
• Post-grad plans: Attending a historically black college or university, probably in Texas. "It'll be good for me to go to a different culture and place, totally outside of my comfort zone."
• Biggest accomplishment: Being named student of the month in December. "I wouldn't think of myself as student of the month. I just want to be friends with everyone. My goal is to put a smile on everybody's face."
• Favorite class: Yearbook in the alternative program, which produces its own yearbook. He speaks highly of the alternative program.
"We are hard-working and we don't shy away from our issues. We're a small community. You get that one-on-one time with teachers that you truly need. You know how they'll teach; they know how you'll learn. The alternative program teaches you how to maneuver in life because there's a lot of different mindsets and thoughts. I've become more accepting and my grades have gone up."
• What advice would you give your freshman year self? "In a stern voice, 'get your work done and don't slack' because it is serious at the end."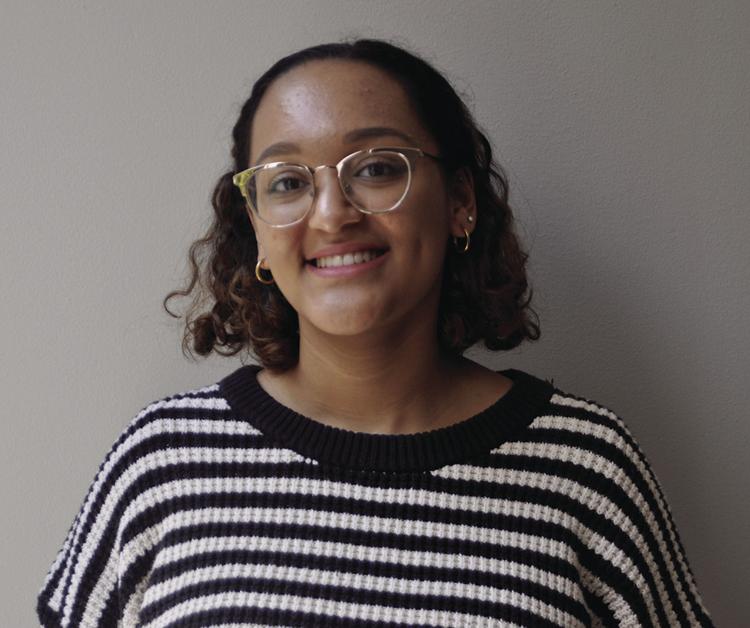 • Involvement: Concert choir, women's a cappella, co-leader of activism club HHS Responds, captain of the debate team, veg club and staff writer for Royal Page.
"Why aren't we talking about race? I wrote some scathing op-eds about diversity in AP classes that got a lot of white boys mad at me."
• Post-grad plans: Northwestern University in Illinois, studying "writing for sure, but not sure which realm yet."
• Biggest accomplishment: "Getting up in front of hundreds of staff and giving them a pointed presentation about race. I bared my soul to teachers who I don't know, but it had a big reach and felt important. I gave them suggestions for readings and question phrasing, like let's read Toni Morrison instead of F. Scott Fitzgerald. It was rewarding to plant the seeds in their minds. Let's not neglect the 43% of students who need to see themselves in an educational setting."
• Favorite class: AP Language and Composition, mostly because of the teacher Mr. Dale Clark. "I've never felt so prepared for an AP test."
• What advice would you give your freshman year self? "Get involved because it's easy to come here, be overwhelmed, go home and get sick of it. My high school experience was richer because I had clubs every day. Looking back, I don't know how I did it, but I liked it that way."