Jesse Thierl is a high school business education teacher
Jesse Thierl, a Hopkins High School teacher, was named the "MBITE Secondary Teacher of the Year" for 2021.
Thierl is a business education teacher and has been with the district for 14 years. He has also been a DECA advisor for 17 years, which is a competitive business club that competes at local, state, and national levels.
"I'd like to think that a big reason for the recognition is connecting and integrating school with outside businesses, people, and competitions to bring concepts to life," he said in an email to the Sun Sailor. "Connecting curriculum to a world outside of school helps students see the work, job titles, and the pathways to get there. When businesses evaluate 'the work' it changes the student's perception of the work."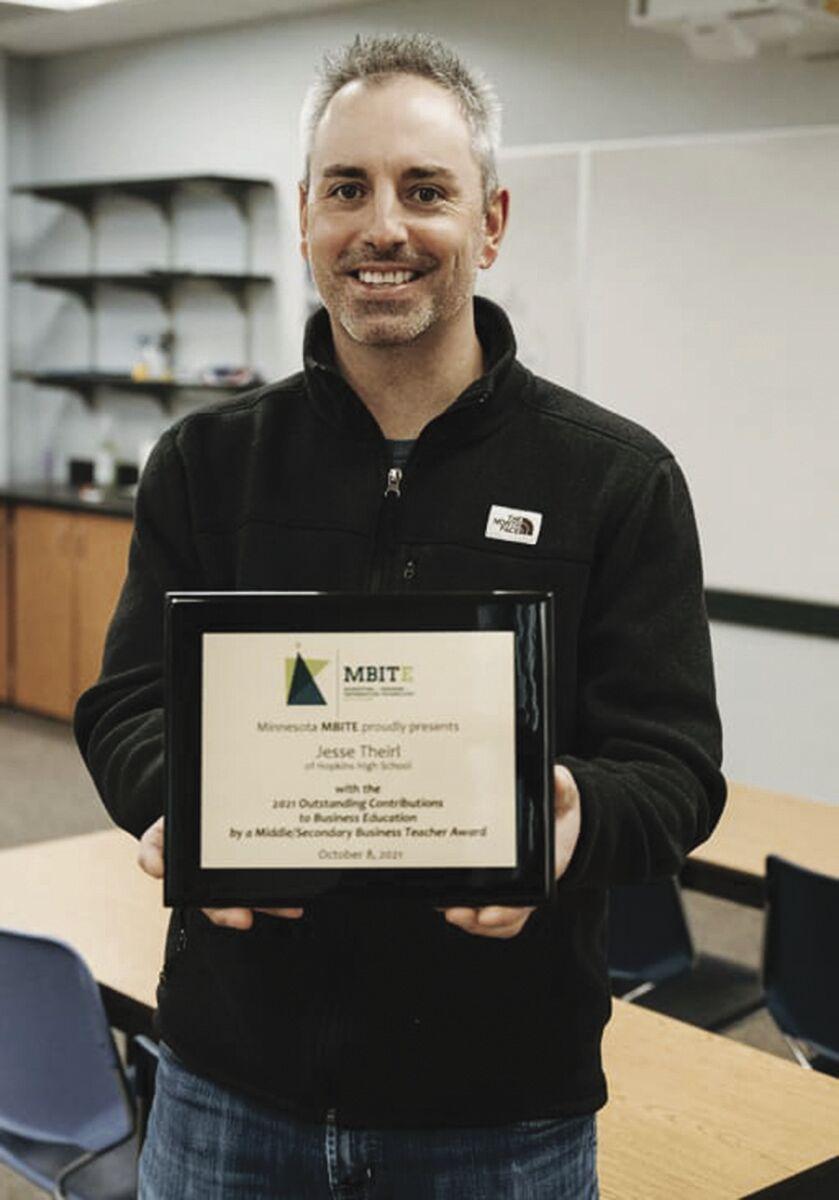 The award comes from MBITE, a professional organization for marketing, business and information technology educators in Minnesota and a statewide professional learning community for all business educators.
Thierl was a business major at the University of Wisconsin-Stout and was originally set to work for a company in Milwaukee prior to student teaching.
"However, during student teaching I had a great mentor and saw how students both current and past valued their educational experience with this person," he said. "This was pretty cool as I could see the long-term impact and how they had started many students' careers."
He later added the educational requirements to become a business teacher.
For Thierl, seeing and hearing about his students succeeding in class, competitions, college, and their career is rewarding.
"However, I think the best part of doing this job is getting to be part of this progression and seeing it come full circle," he said. "Today, the students that I had in class are the professionals that I call on when I need help with DECA, judging a business or marketing plan in one of my classes, or creating a project with their organization, and seeing them mentor our current students is cool."
Alongside the DECA program, Thierl has also created an annual school-wide "Shark Tank" event where Hopkins students are encouraged to think entrepreneurially.
"Jesse is all about bringing his classroom to life with real-life connections," said David Braaten, a business education teacher at Hopkins High School. "His students are always applying their learning and making connections with our local business community."