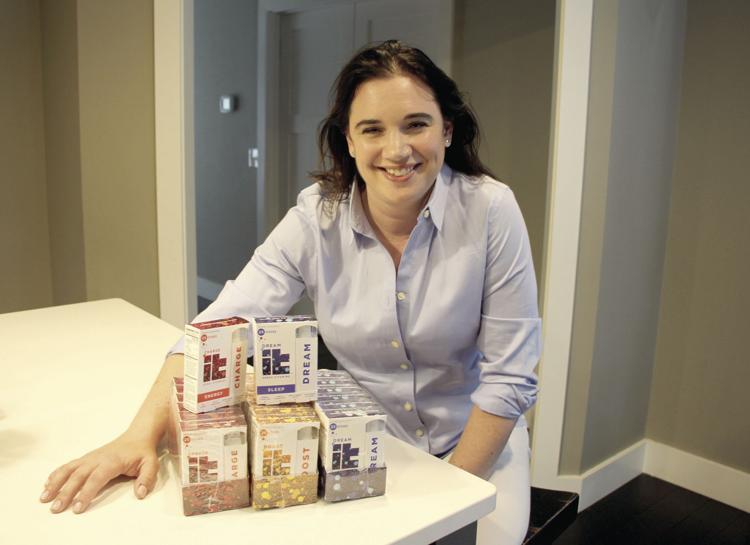 Hopkins resident Kimberly Stiele has used her experience in consumer goods to launch a new product line that provides a more convenient solution when it comes to taking your vitamins.
Stiele's professional background has been working mostly for companies in the food industry, such as General Mills, Con Agra, and the candy company, Just Born, which produces Peeps, Hot Tamales and Mike & Ikes.
While she helped get products on the shelves for these companies, Stiele wanted to create one of her own that gives people a better nutrient balance without having to take a pill.
As a mother of two - ages 11 and 6 - Stiele knew how much her kids loved the candy she would bring home from work, also how much they hated taking their vitamins, even gummies.
In June of 2018, she helped found the supplement company Benesprays and recently launched a new line of vitamins called itSpray, a sublingual (under your tongue) oral spray.
Oral sprays provide quicker results as opposed to chewables or pills that take time to dissolve and get into the bloodstream, Stiele explained.
"So between candy, my kids hating gummies and a whole series of other crazy unfortunate events, we
decided to launch supplements," she said.
Made up of a blend of vitamins, minerals and herbs, itSprays help by providing more energy, greater immunity and better sleep.
"Somewhere after my 20s, I started needing all of those things," Stiele said. And, through consumer research, she found she's not alone.
The number one thing people seem to search for online are ways to get better sleep. The second was stronger immunity, Stiele noted.
Currently, there are three sprays available.
• BOOST it - a citrus flavored spray made up of vitamins A, C, D, B-12, B-2 (riboflavin).
Stiele said this is great for someone like herself who travels on planes a lot who need extra immunity.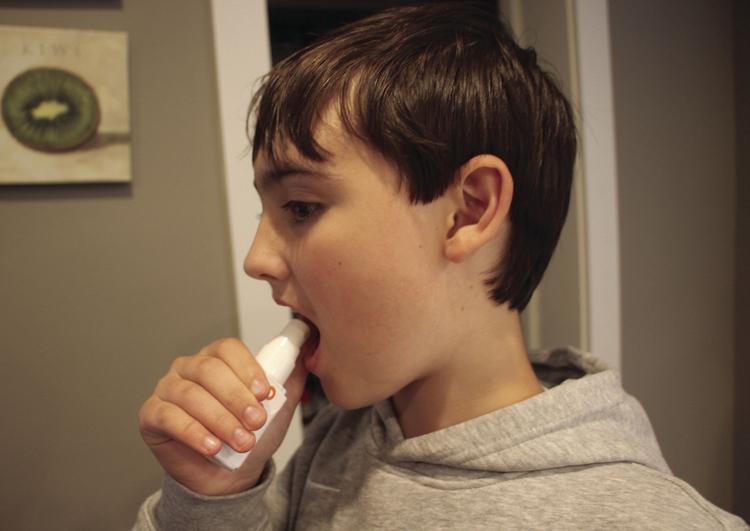 "And I don't have to worry about going through TSA because it's a one ounce bottle," she said.
• DREAM it - a berry flavored spray with valerian root, 5HTTP amino acids, lemongrass, and melatonin.
"I personally take it as part of my sleep routine," Stiele said, as well as her kids.
• CHARGE it - a berry flavored spray made up of caffeine from green tea, and vitamins B-3, B-6, and B-12.
"What we did is we stacked better health and then energy in addition," Stiele sad, noting it's great for when she gets that "three o'clock slump and can't always get to the Starbucks drive through."
They also are made with natural flavors and ingredients, and sugar substitutes such as sucralose and xylitol.
There's no binders, fillers or gelatin that is often found in pills or gummies, she noted.
"As much as everybody loves DREAM it, the BOOST It saves my life," she said, noting she doesn't want to eat a chalky pill or dissolve a powder for greater immunity.
"The other great thing about a spray is that it's very measured," she said. "There's a specific amount in every spray, and all of our doses are up to seven sprays."
A vitamin spray also provides greater absorption, Stiele said, noting as the body ages, the digestive system isn't able to break things down as easily. "So from an absorption perspective, this is 95% absorbed into your body versus a pill that somewhere around 40%," she said.
Now, she is working to get the product in the hands of consumers by working with retailers to get the product on store shelves. They are also doing a number of sponsorship events including the upcoming Maddison Mertz's Miracles Race for Research Saturday, Aug. 17 at Excelsior Brewery.
This is event is also close to her heart as it's a fundraiser in honor of her niece, Maddison Mertz, who died three days after her 8th birthday in 2017 from a rare form of brain cancer.
To help, Stiele is donating a dollar from every bottle of itSpray sold in July and August to the Children's Cancer Research Fund.
After years of working for other companies, Stiele said it feels good to see her very own product take shape.
"The difference now is that I'm doing it for me," Stiele said, which has been the "pinch me" moment to this whole endeavor.
For more information or to purchase the products, visit itspray.com.