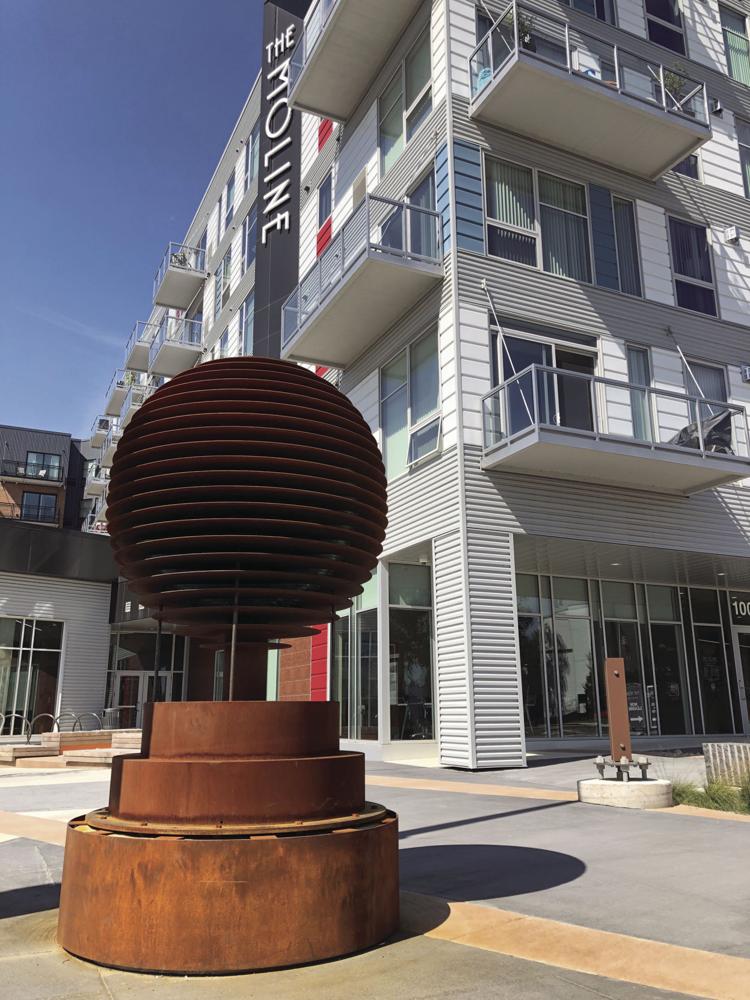 Hopkins has put in work to revitalize its downtown over the past five years, and it's getting noticed.
It wasn't always that way. City Manager Mike Mornson recalls businesses leaving Hopkins for other cities, a vacancy rate of about 20 percent during the recession and empty blocks.
"We had our work cut out for us," Mornson said.
But now, Mainstreet is a "success story," Mornson says, and he credits the anticipated Southwest Light Rail as the driving force behind that success.
The numbers show the results. In 2013, the total estimated market value was about $88.99 million. In 2018, it is about $187.6 million.
In that same five-year time span, the value of area apartment buildings went from $19 million to $101 million. The hundreds of new residents at the Moline, the city's first luxury apartments, are "an economic injection into downtown," according to Mornson.
Five years ago, the city began interventions that prioritized Mainstreet. The biggest change was updating policies to allow brewpubs and street cafes, Mornson said.
"If Mainstreet is doing well, then we're doing well with competition from suburbs with malls and lake cities that have that attraction," Mornson said.
Smaller interventions also helped, he said, like building off the "good bones" of the historic downtown with decorations, lighting and grants for business owners to improve their storefronts, which eight businesses have done so far.
Anecdotally, the results are an active street life with a changing restaurant base, younger people and fresh energy, he said.
"We exceeded our expectations redoing Mainstreet," Mornson said.
Last week, the city received a project of the year award for its transformation of Eighth Avenue South, between Excelsior Boulevard and Mainstreet, into a one-way with streetside artwork and a bikeway. City officials have dubbed the newly-reconstructed corridor "the Artery."
Many factors go into earning the award, presented by the state public works association, but balancing creativity with functionality made Hopkins' project stand out, according to city engineer Nate Stanley.
"What set it apart was that the project contained that right mix of unique technical elements, but also creative and unique aesthetics. The design was intentional in many regards," Stanley said, noting processes like snow removal and sound design. "Of course, the other end of it is being a hallmark project in regards to the way it looks. It's a really unique corridor."
Stanley noted that, in addition to large art installments, the "little things" make a difference, like plantings, overhead lighting and the timeline of local history carved into the sidewalk.
The Artery, just across the street from an anticipated Southwest Light Rail station, has also been a national model for transportation-based development.
At last month's Railvolution conference, a Hopkins city staffer, alongside an Atlanta transportation official, presented on how critical trails are to transportation infrastructure. The new cycle track—an exclusive bike lane separated from both the road and the sidewalk—running along Eighth Avenue is one of the first in the region.
This fall, Mornson presented at an international city manager conference on how updating policies can create vibrancy while maintaining a hometown feel. After he spoke, officials from cities in California, Delaware, Kansas, Minnesota and even Germany requested more information on Hopkins' ordinances.
"It's unique that a city of under 20,000 people gets to speak at a national or international conference," Mornson noted.